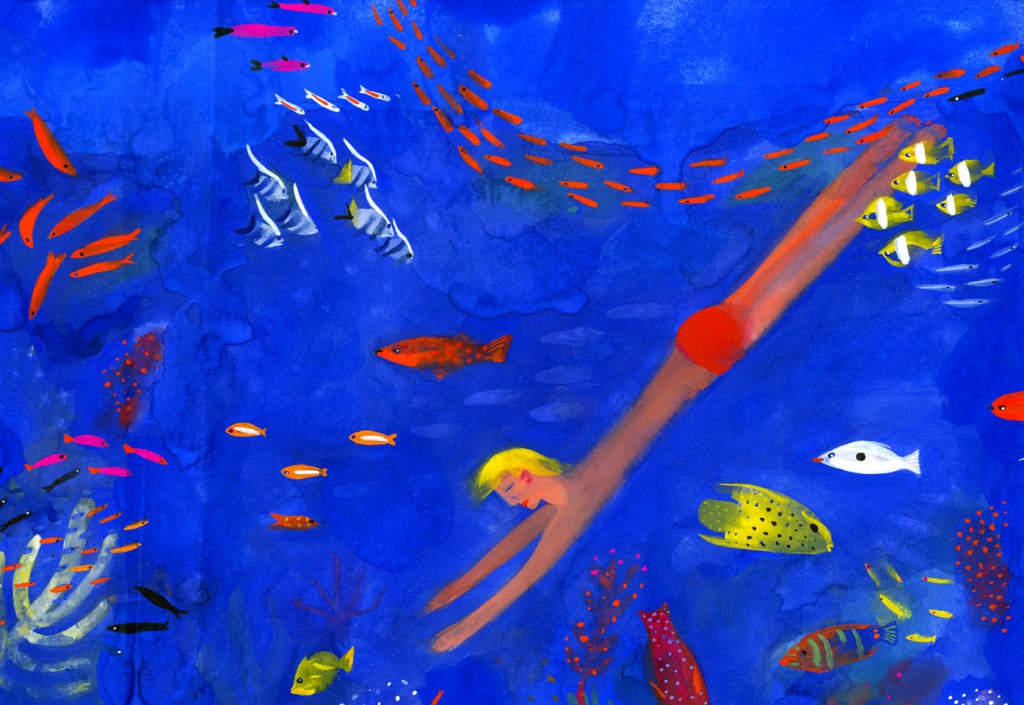 Swimming With The Fishes is one of Christopher Corr's many new paintings for the Art Wall at Kensington Place. They're bright and colourful, optimistic and uplifting pictures of a piscine* paradise (*fishy in English, swimming pool in French).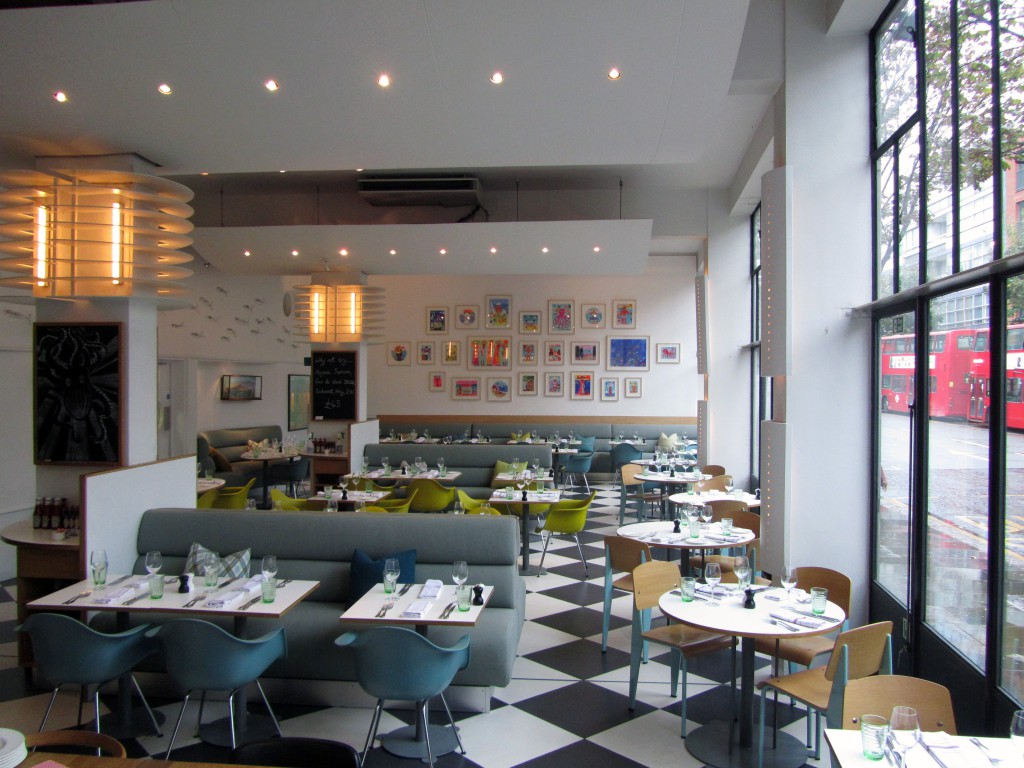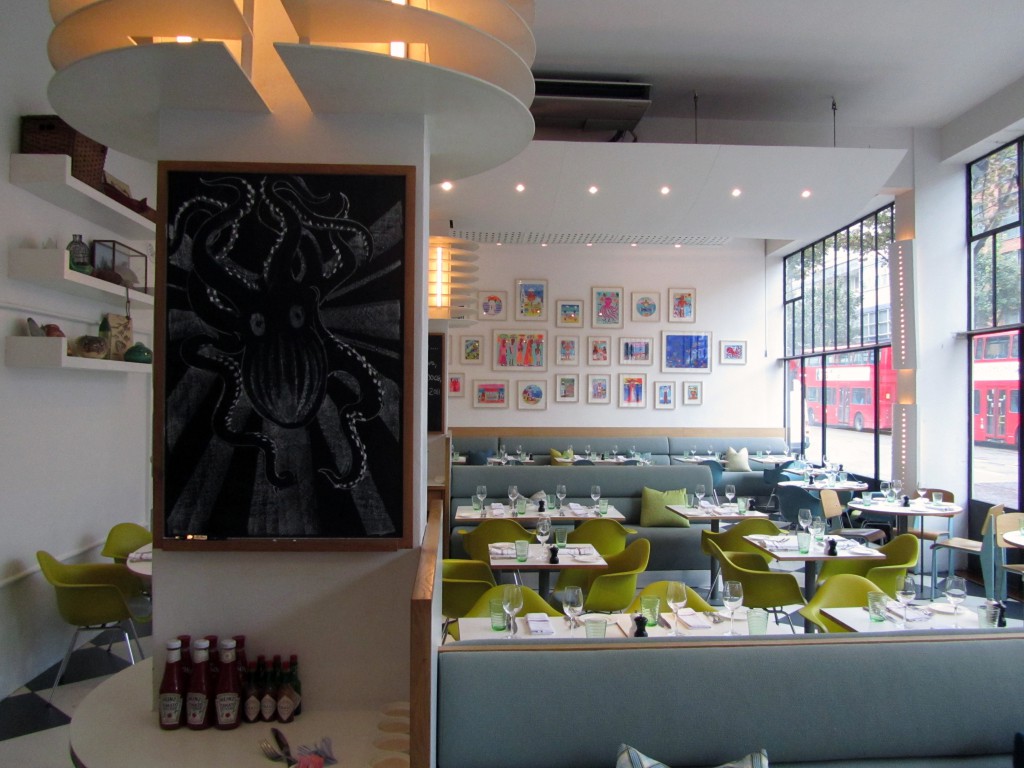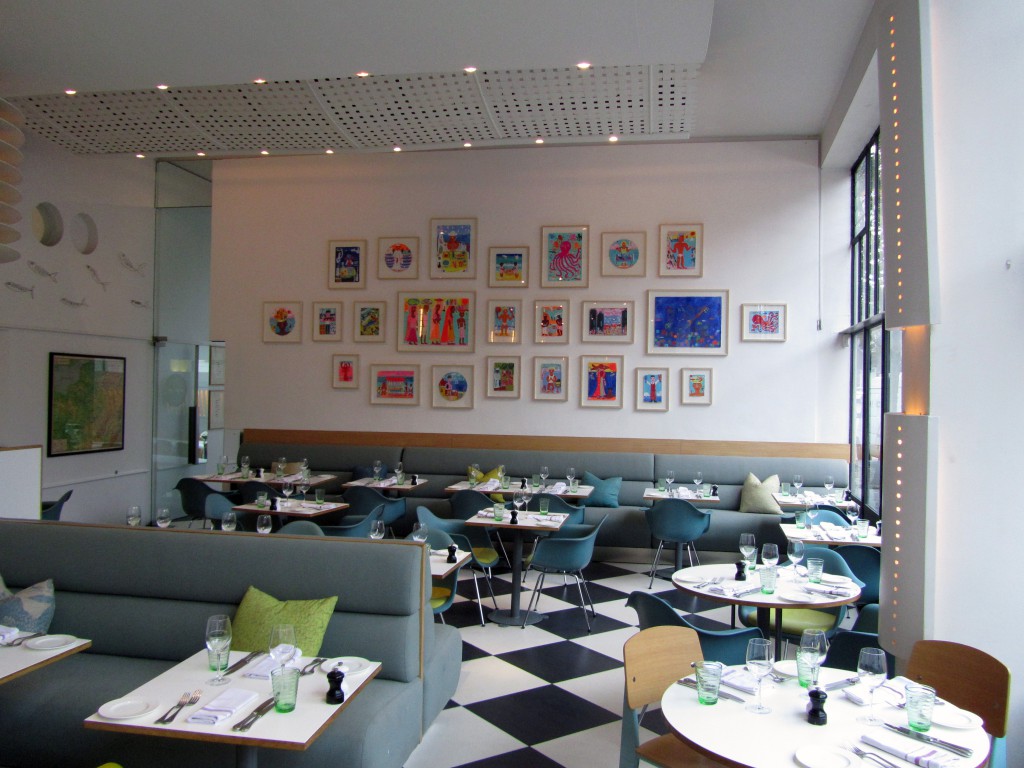 The restaurant's north wall is home to a shoal of Corrs, all inspired by his travels around the world.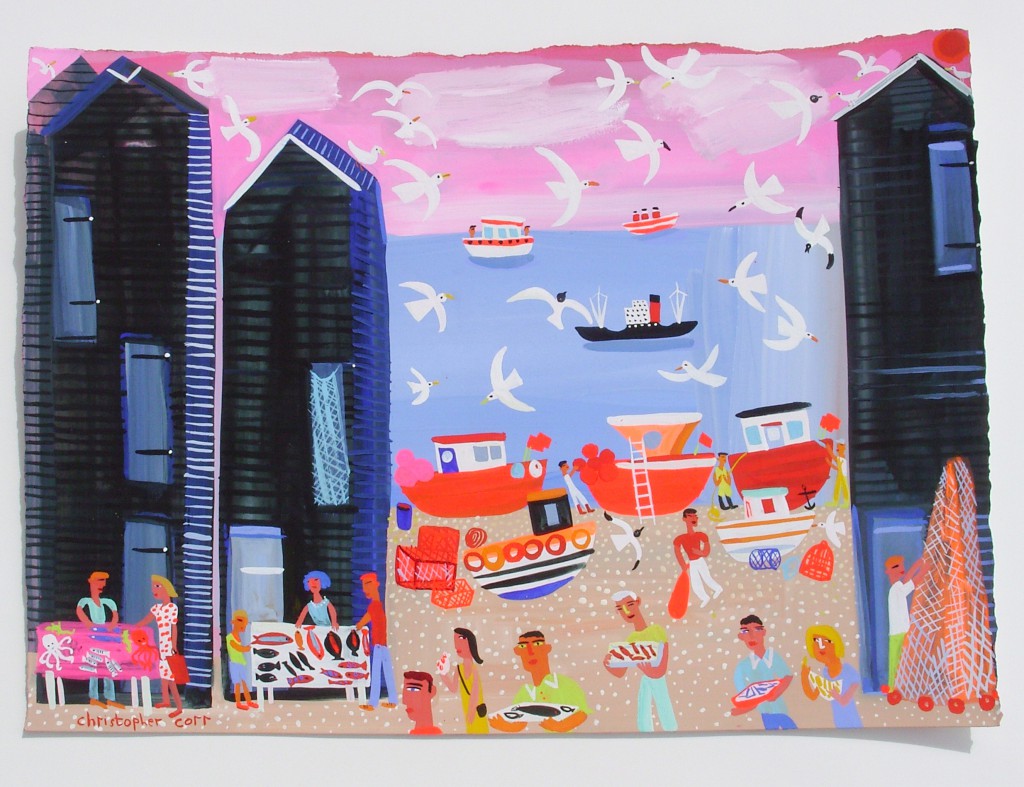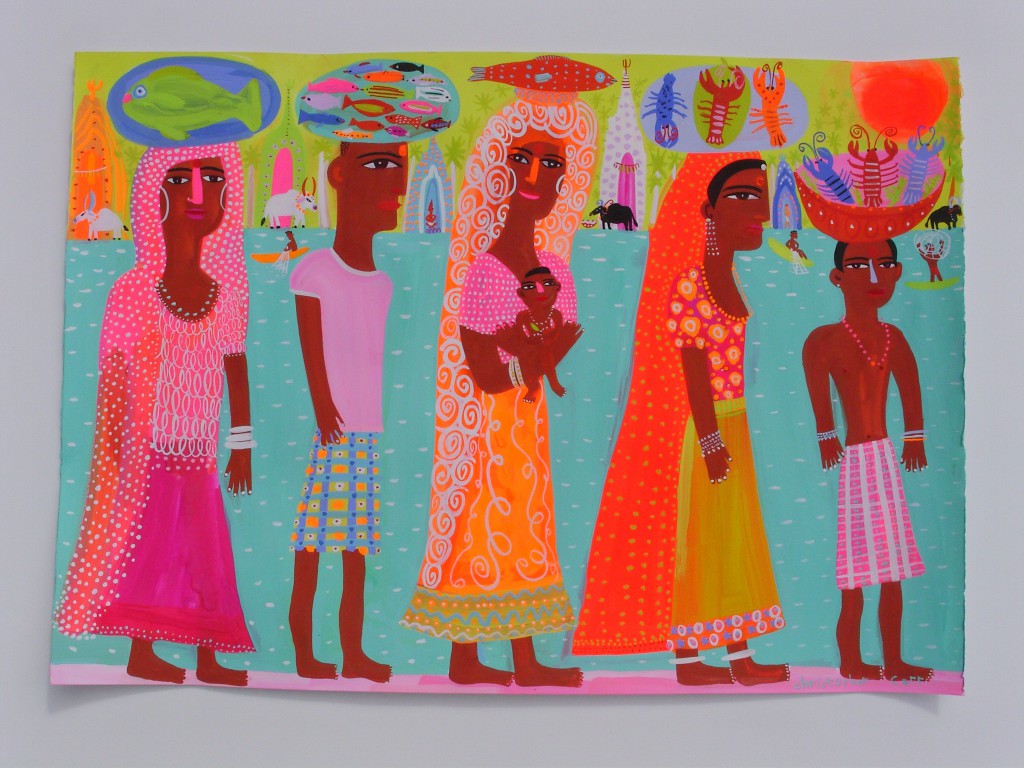 From Hastings to Chennai and to the four corners of the globe, from Marseille to Essaouira, to the Coromandel coast and back home again to Rye. Everywhere he goes he discovers a world of fish.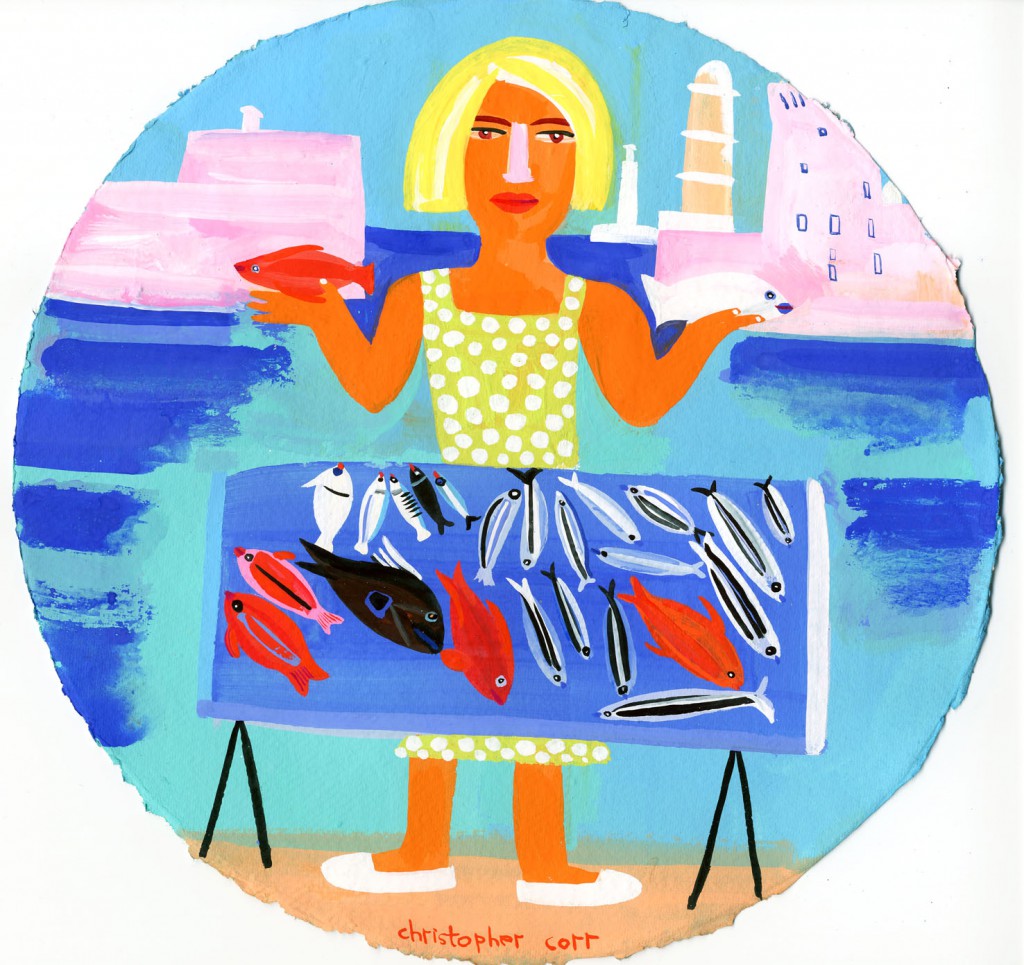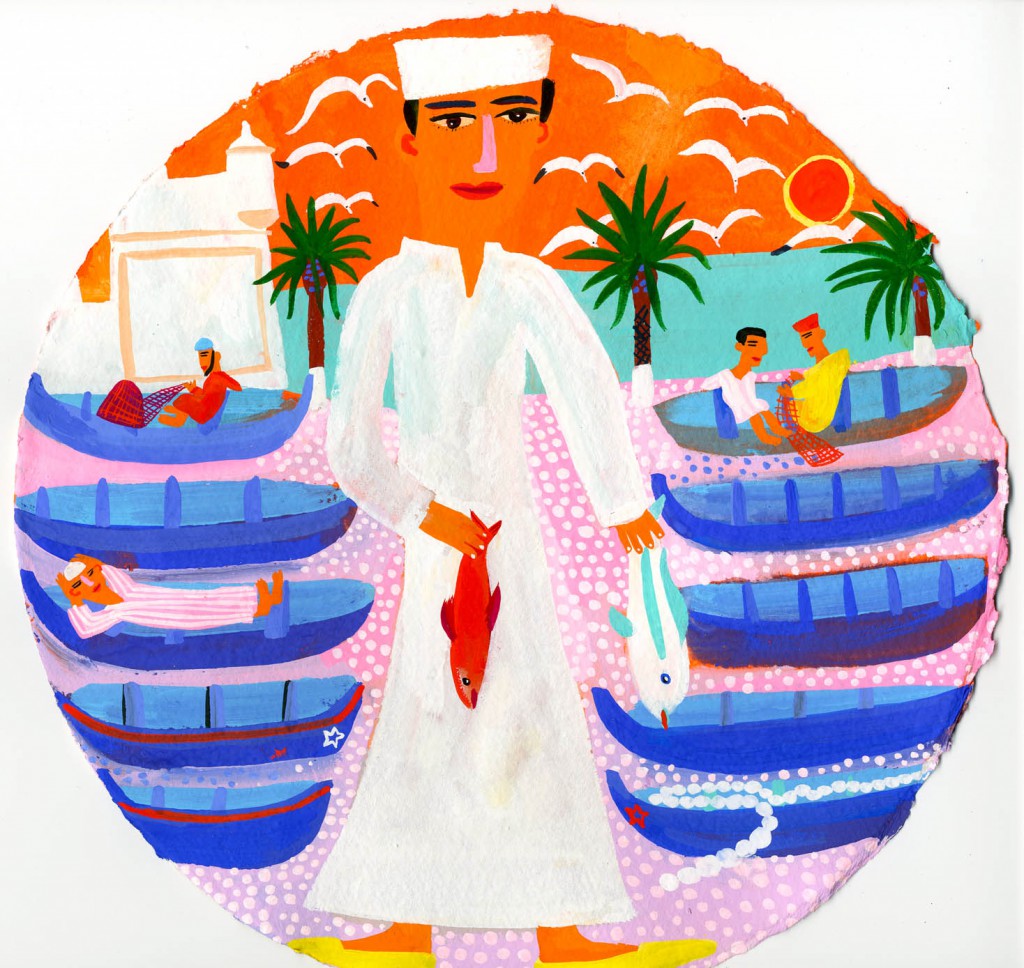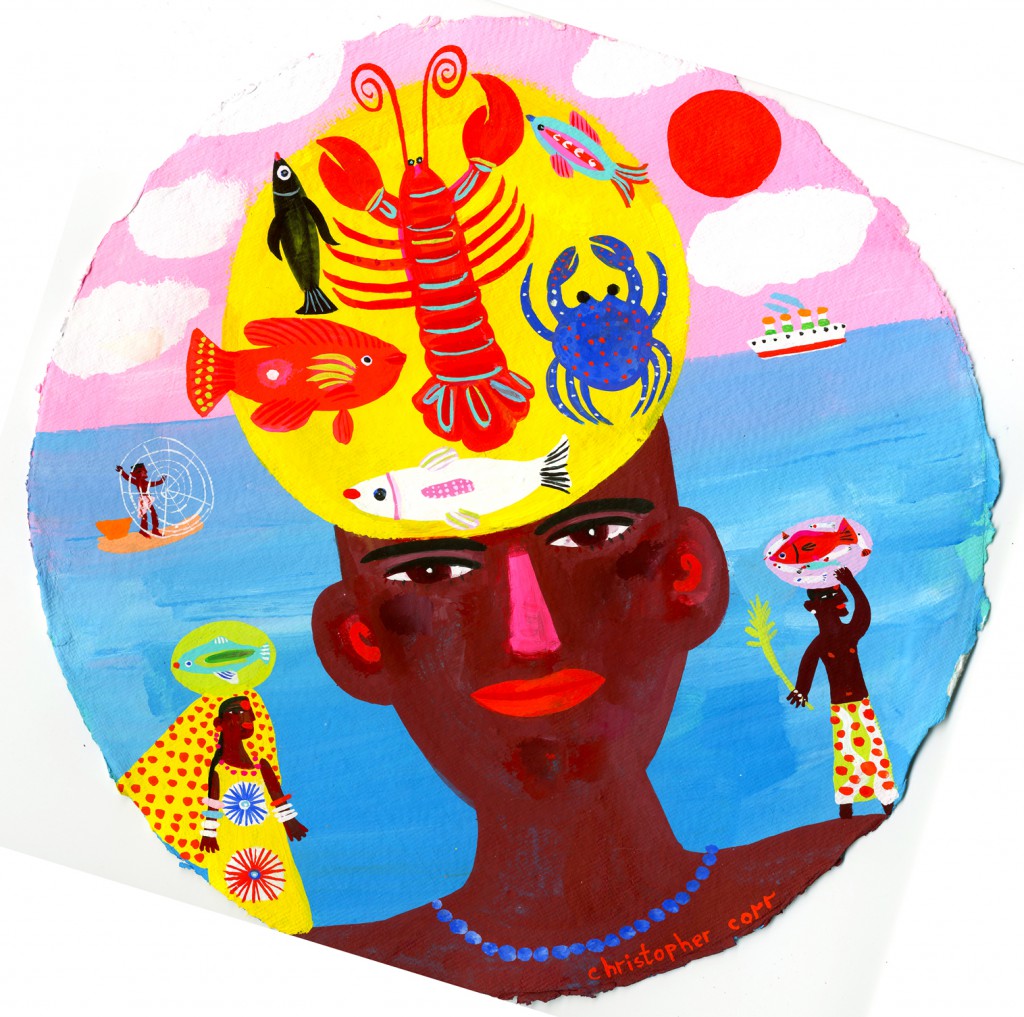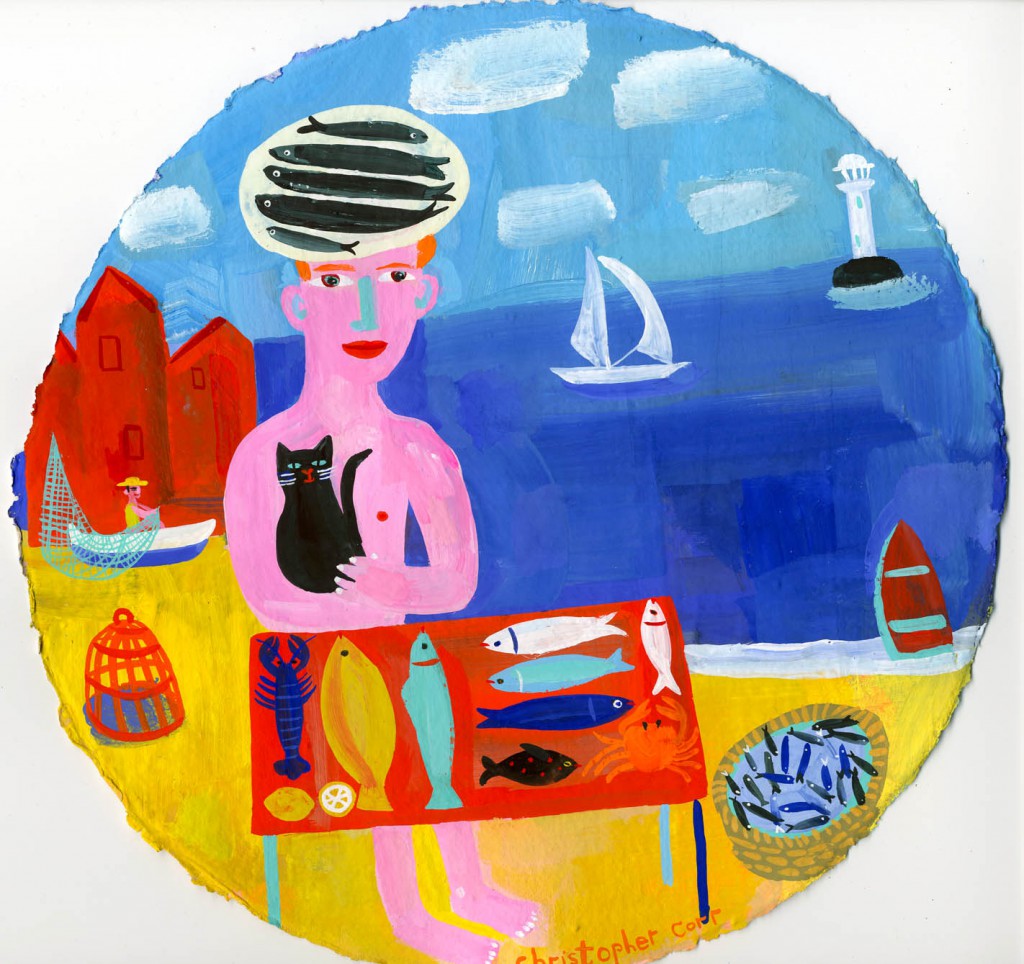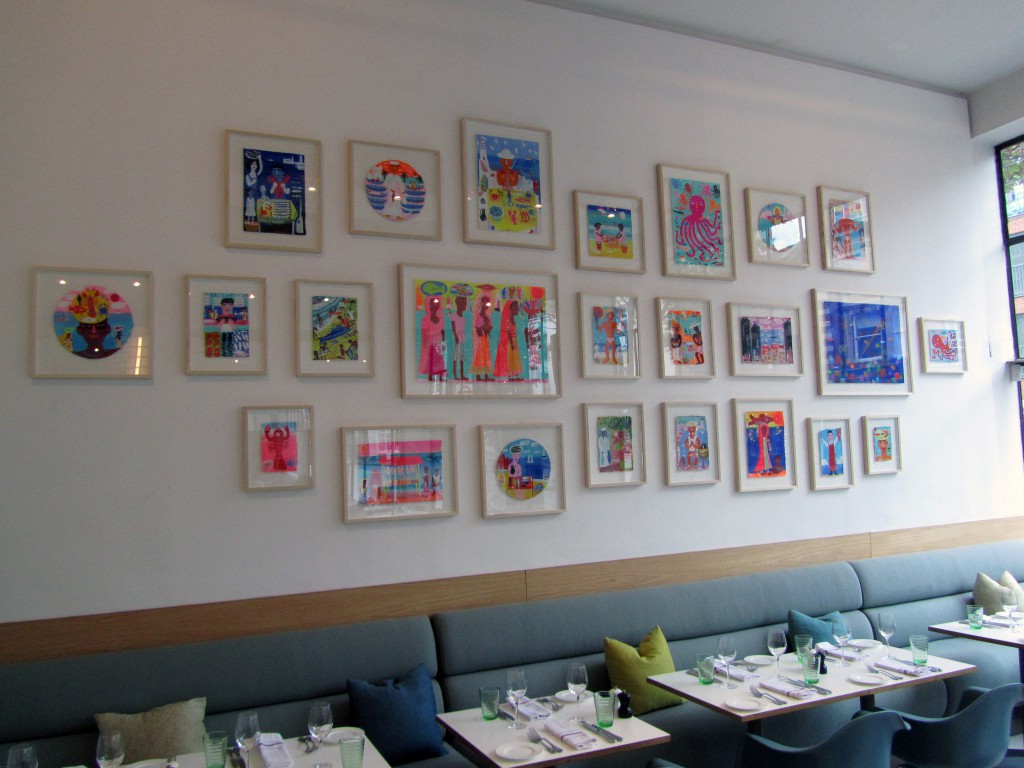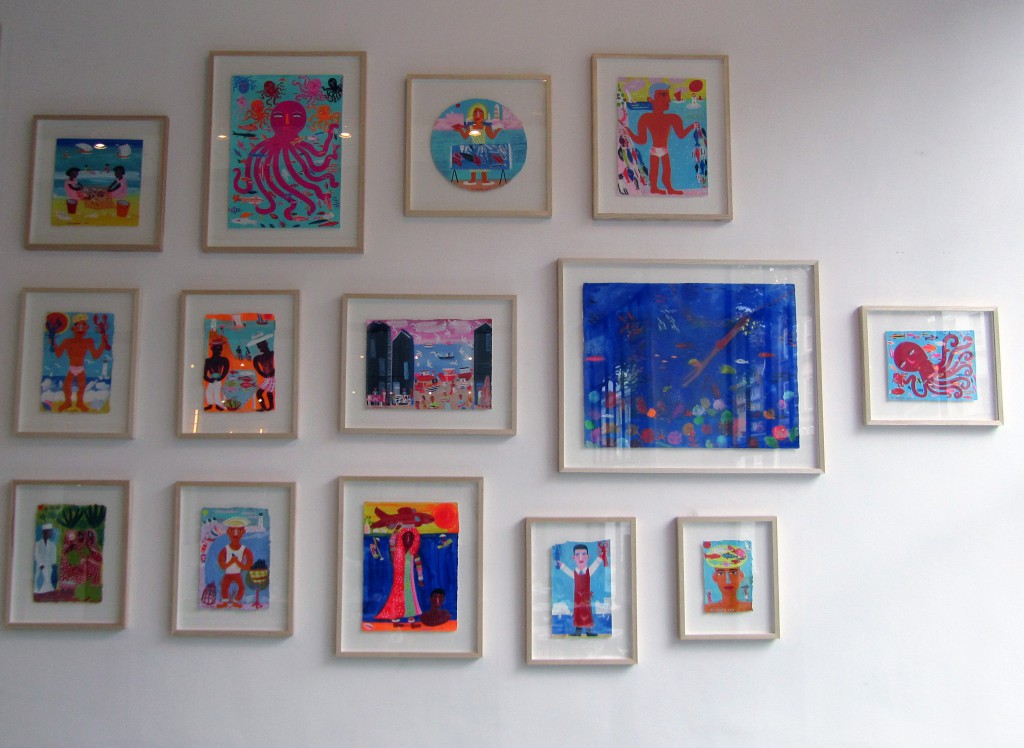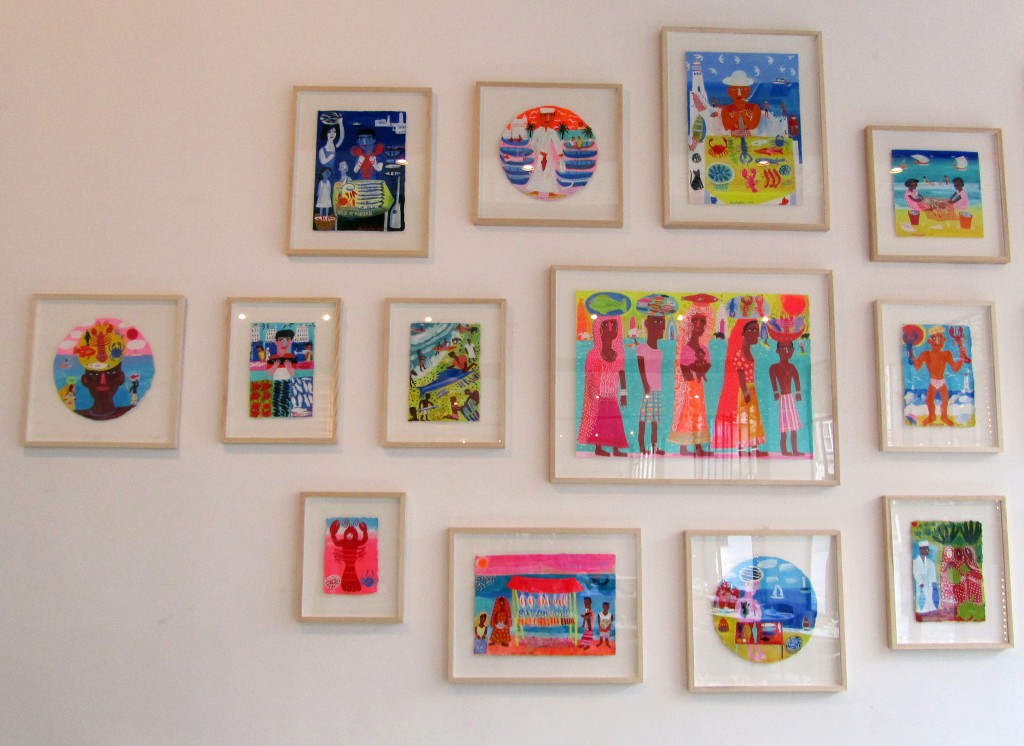 In the back room, the Private Dining Room, there's a triptych of talking crustaceans, crabs & lobsters in conference, maybe even singing to each other and an audience of cut-out and collaged paper fishes.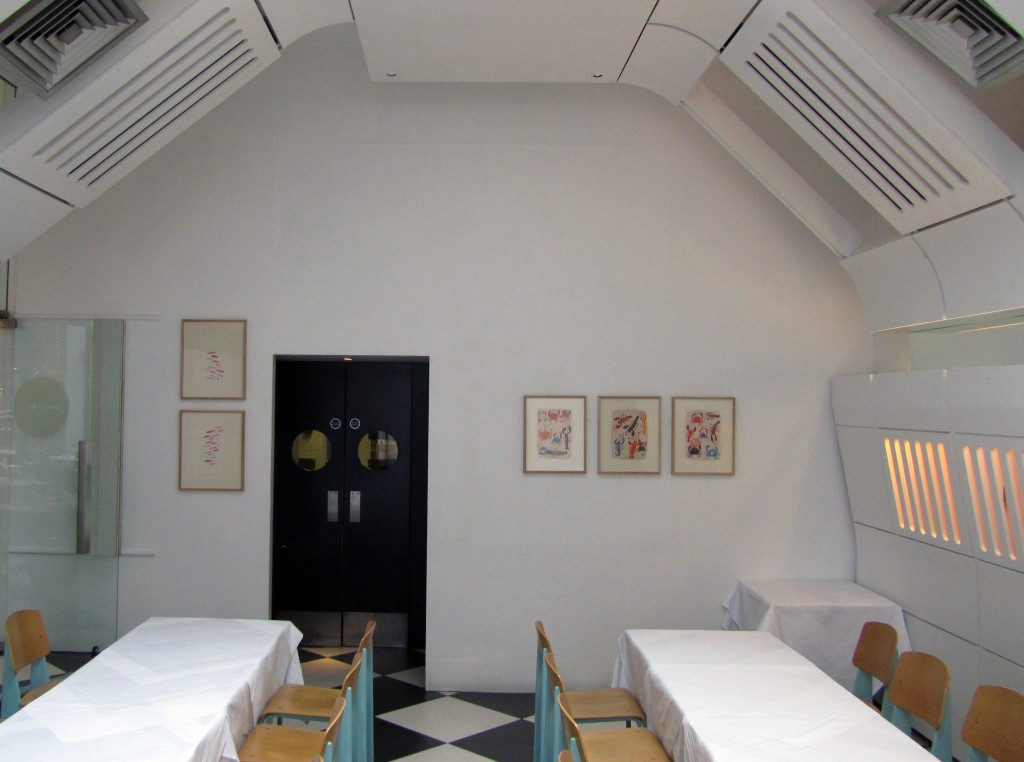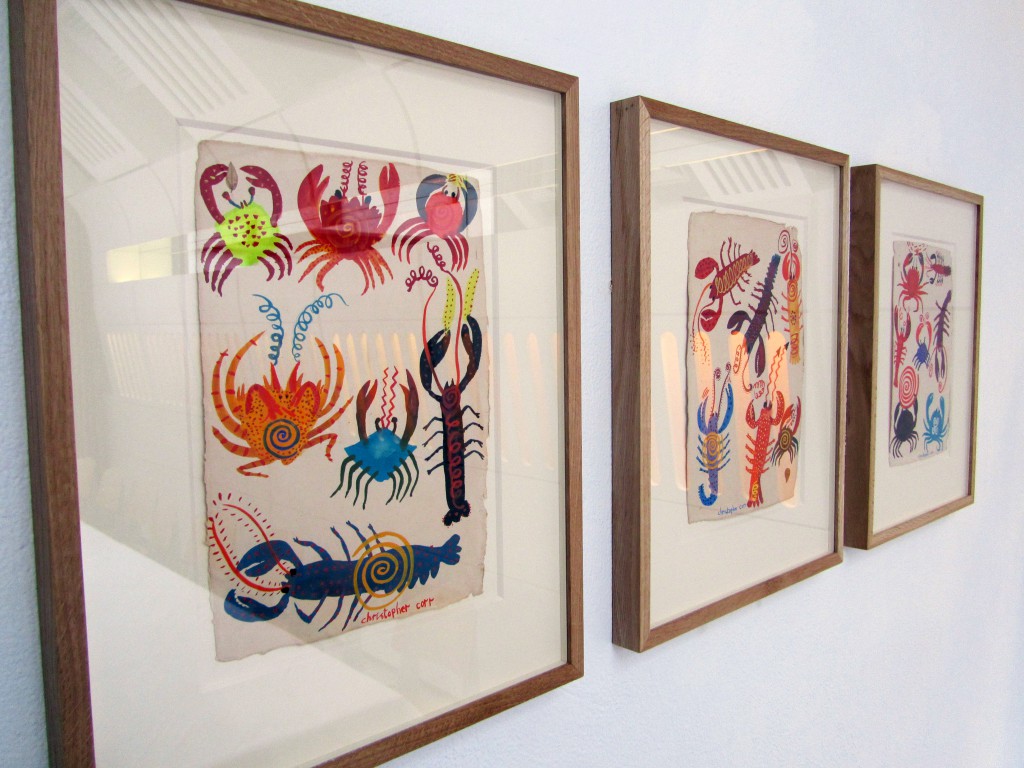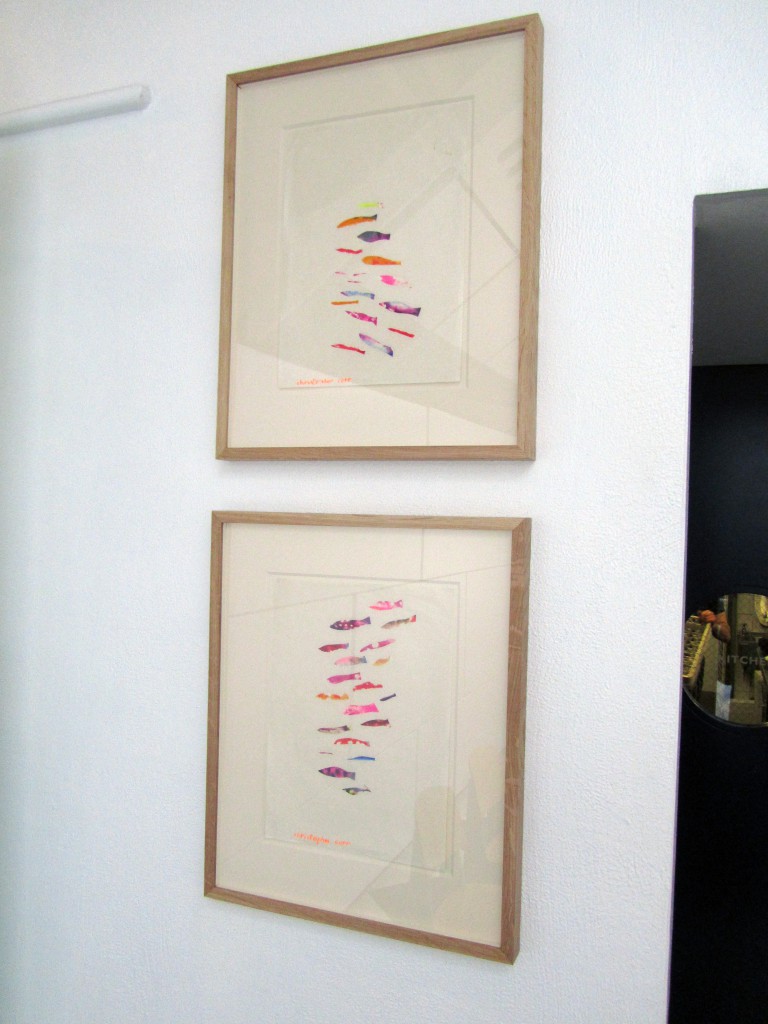 Prince Agib, shipwrecked in The Arabian Nights, hangs by the bar and pours a goldfish on the rocks.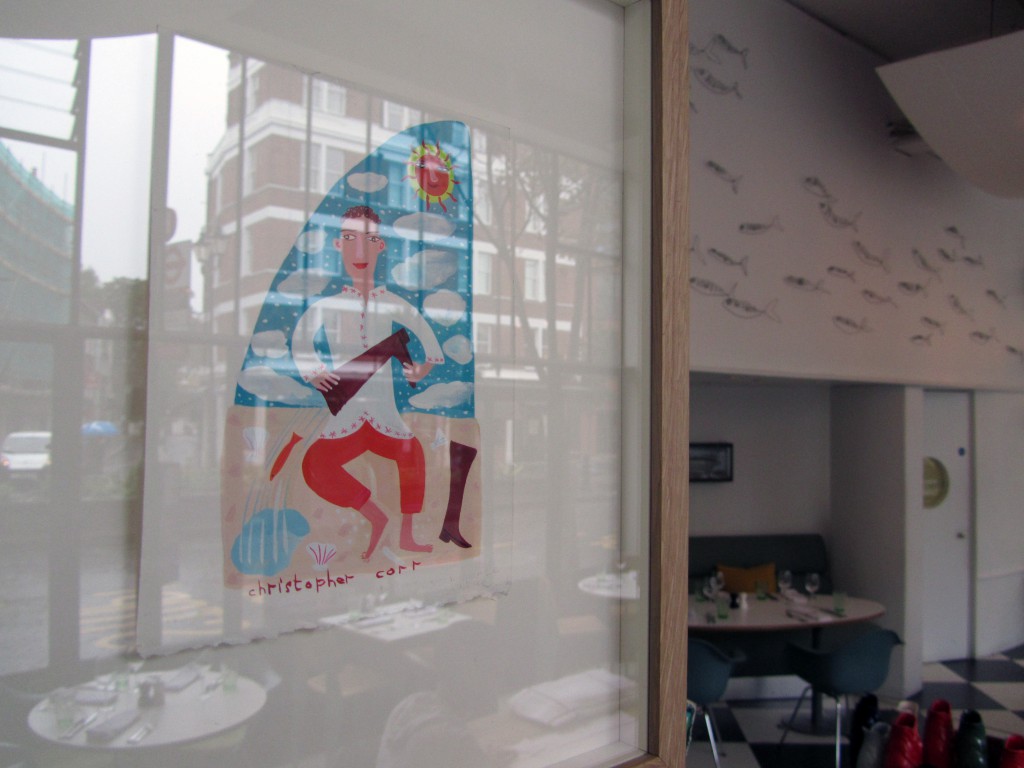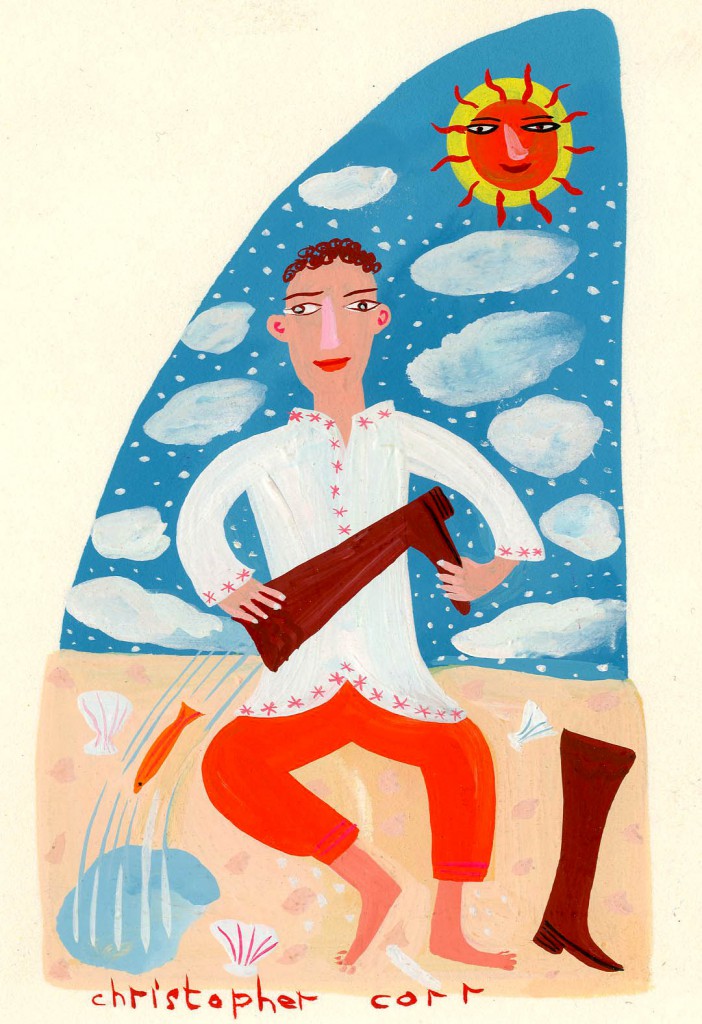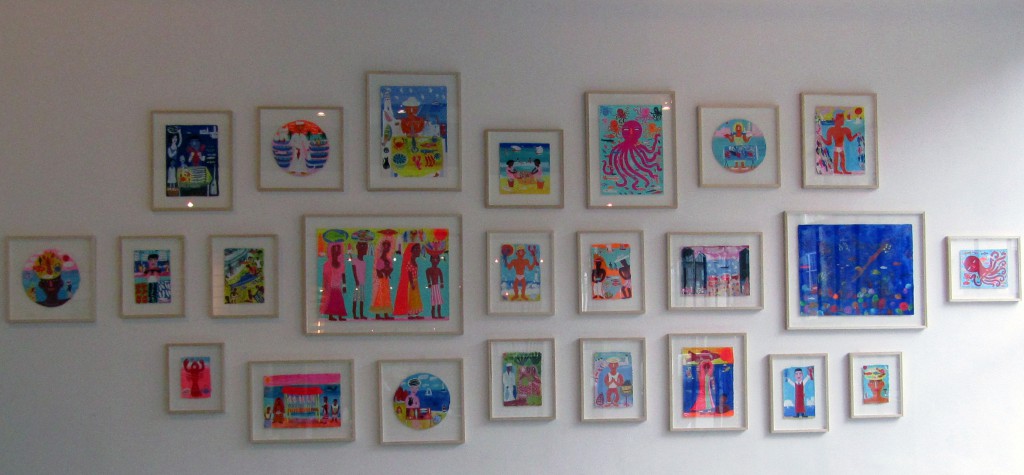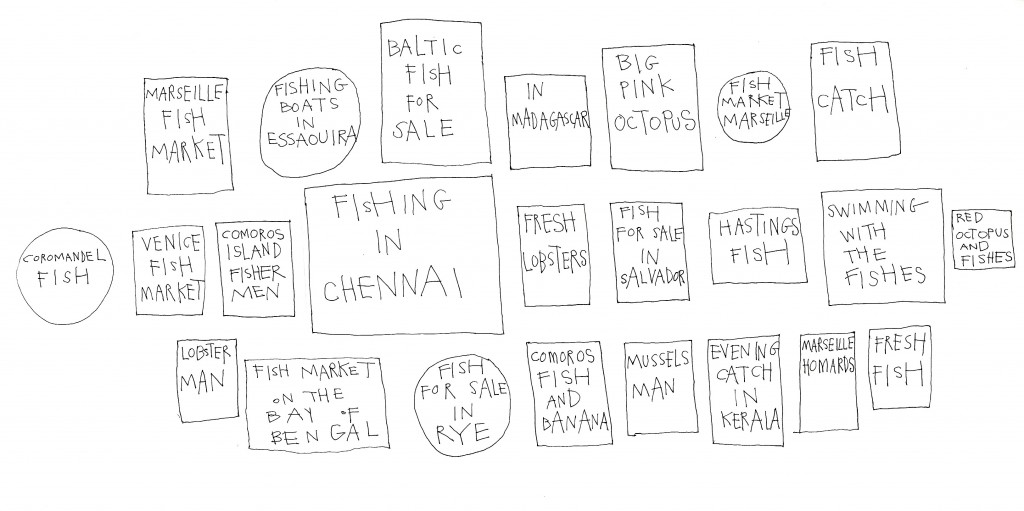 Christopher Corr's paintings are on view at Kensington Place to diners and curious sightseers from now until the other side of Christmas. They are all also for sale. More details at The Rowley Gallery.