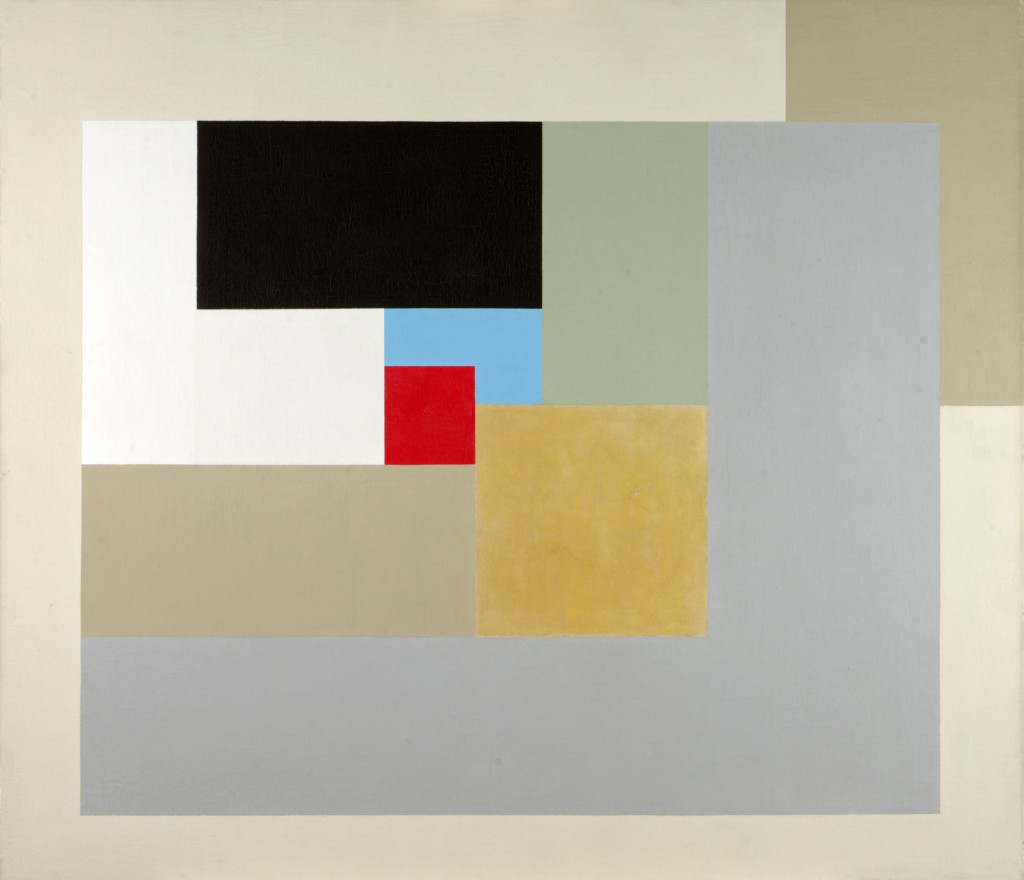 This was my favourite from the Mondrian & Nicholson exhibition. It is from the Courtauld Gallery's permanent collection and very likely the inspiration for the In Parallel exhibition. There is a gentle spiralling movement to the forms in this hard-edged but soft-toned painting by Ben Nicholson. It brings to mind The Snail by Henri Matisse, though that came 16 years later.
A similar movement was often at work in Nicholson's frames. The following passage is taken from the exhibition catalogue essay by Barnaby Wright –
He developed a particular method of joining the four corners of his frames, demonstrated by the original frame of this work; he later set it out thus: "I have considered the frame which surrounds a work of mine as a vital part of its presentation. Therefore, I have always seen to the framing of my work myself….The corners of the frame should not be mitred diagonally. The four sides should abutt each other, aligned so that the top side extends over the left side vertical and that the right-side vertical rises so as to extend over the side of the top lateral. Similarly, the left-side vertical is to extend across the end of the bottom lateral while the bottom lateral is to extend across the end of the right-side vertical." These alternating joints emphasise the interlocking construction of the frame and confirm its containing role.