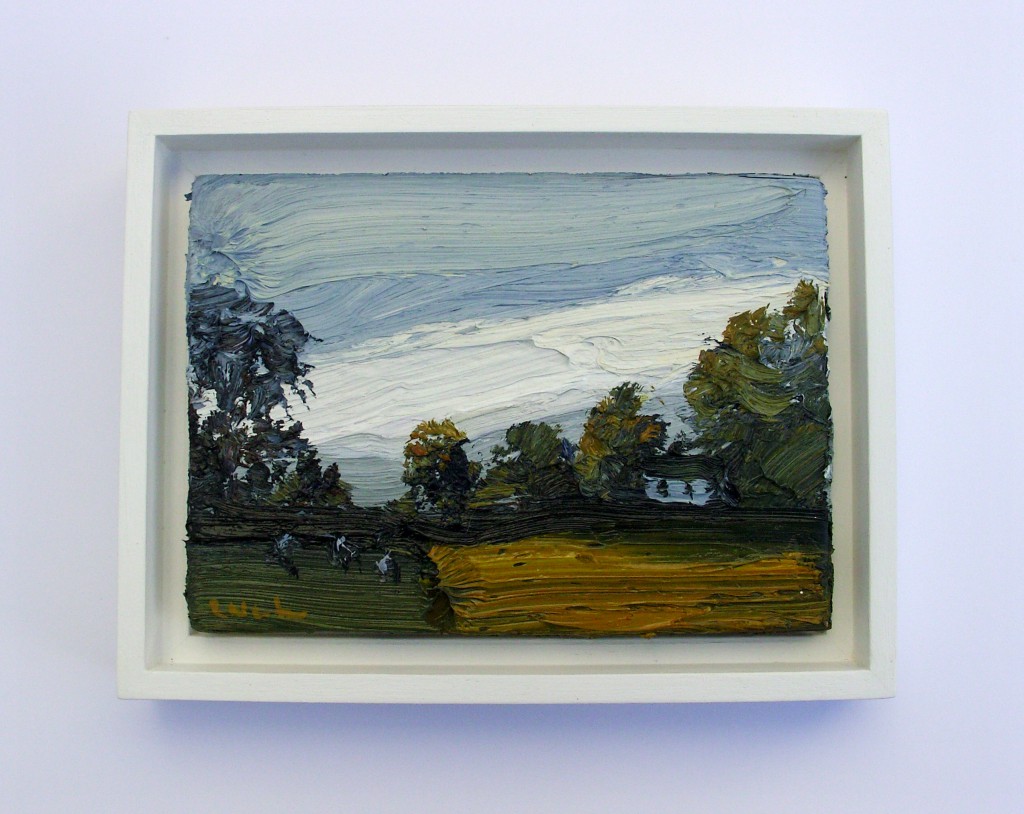 This little oil painting, titled Passing By and roughly the size of a small paperback, is one of sixteen that Robert Newton was commissioned to paint at the end of last year. We've just finished framing them. They're set in simple white trays to protect and contain their overflowing edges and, so that they don't disappear without trace, they're saved here in Frames Of Reference.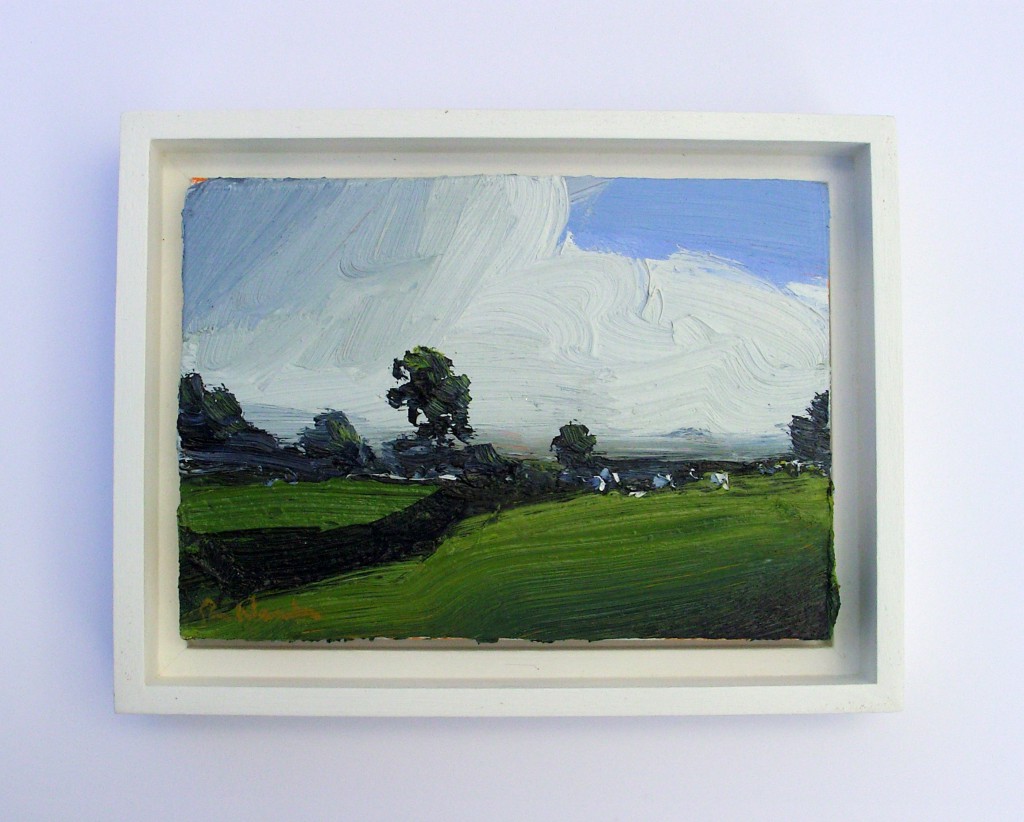 Bad Weather, Penrith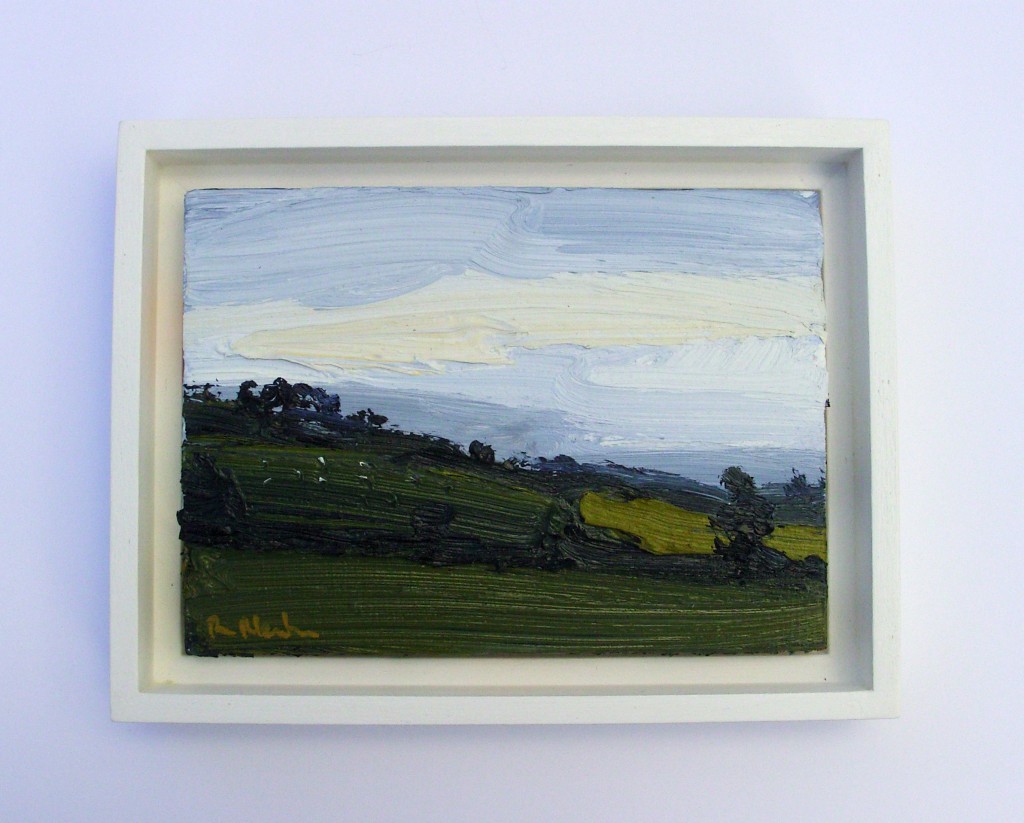 Cool Light, After Rain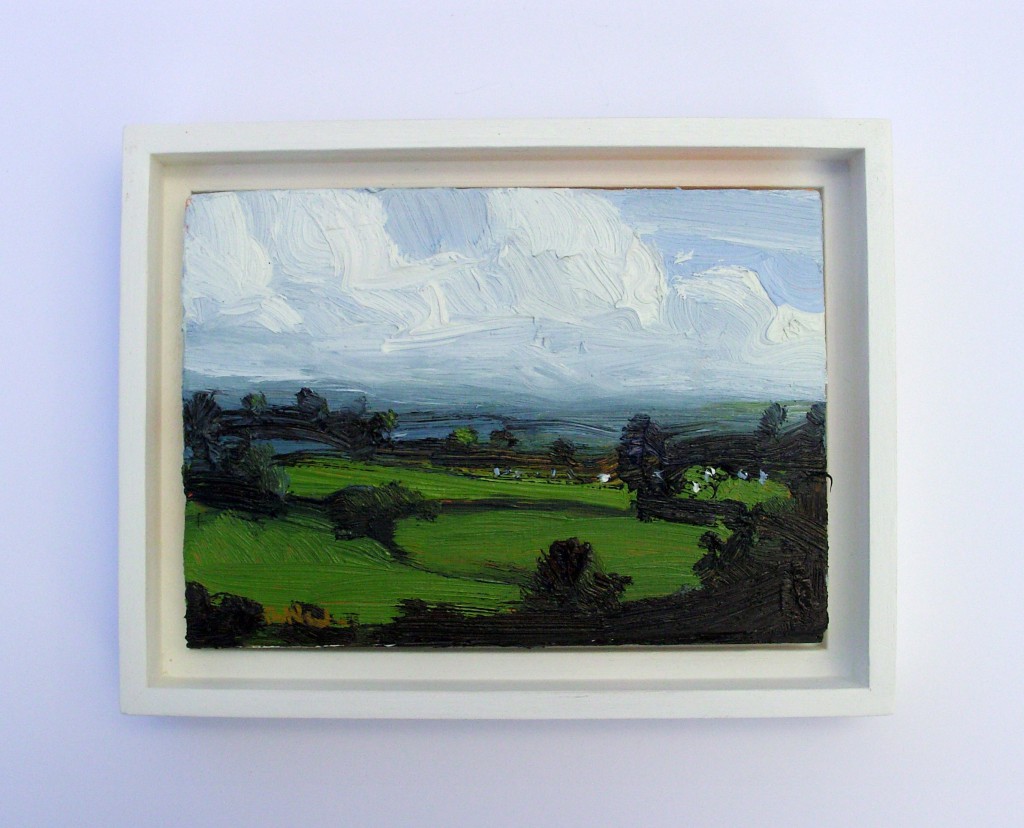 Down and Over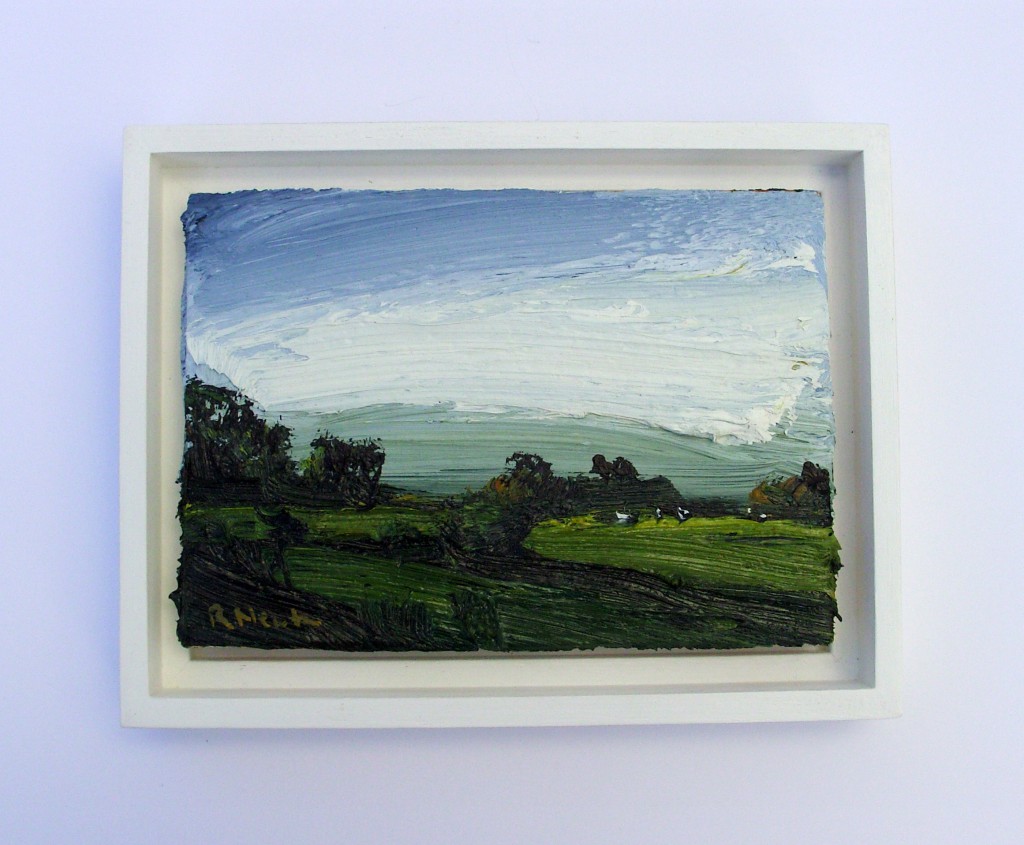 Grazing Cows, Thirston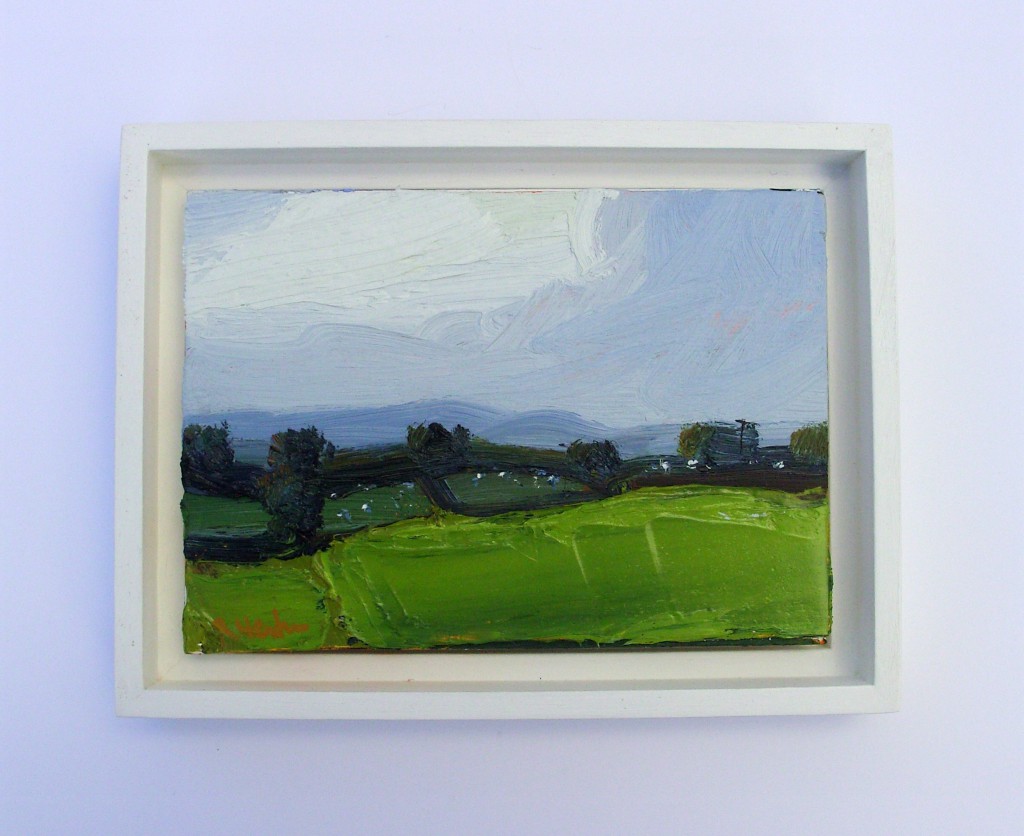 Oil Seed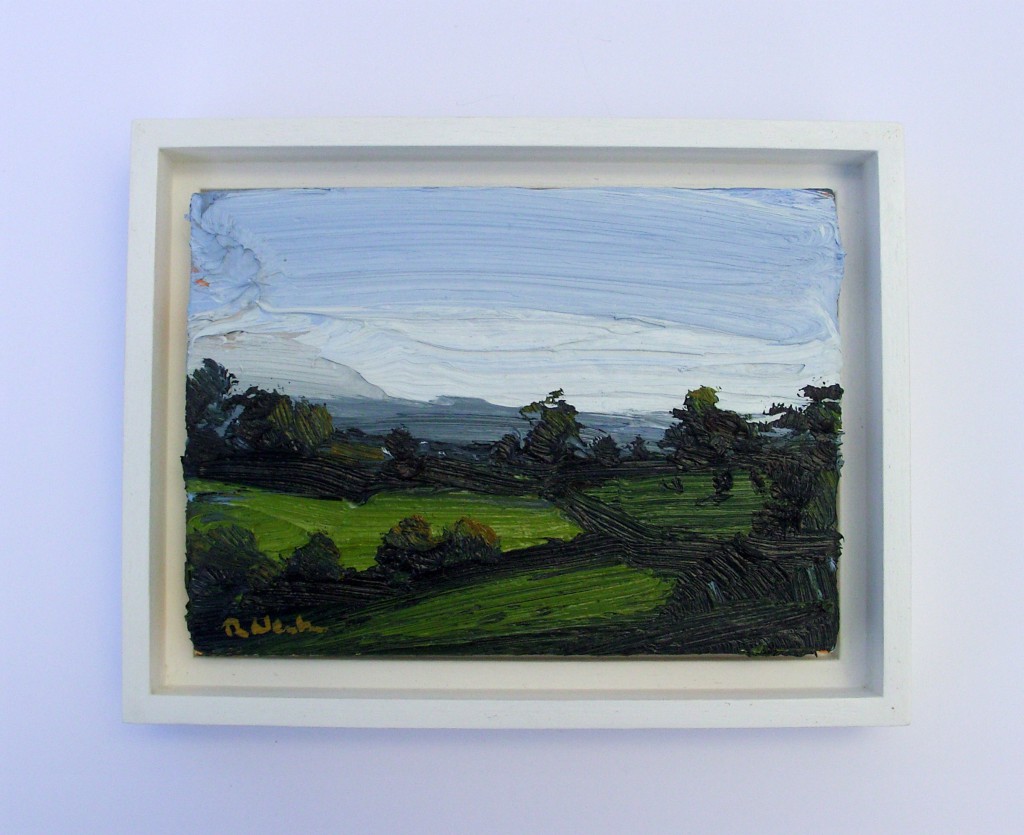 Two Empty Fields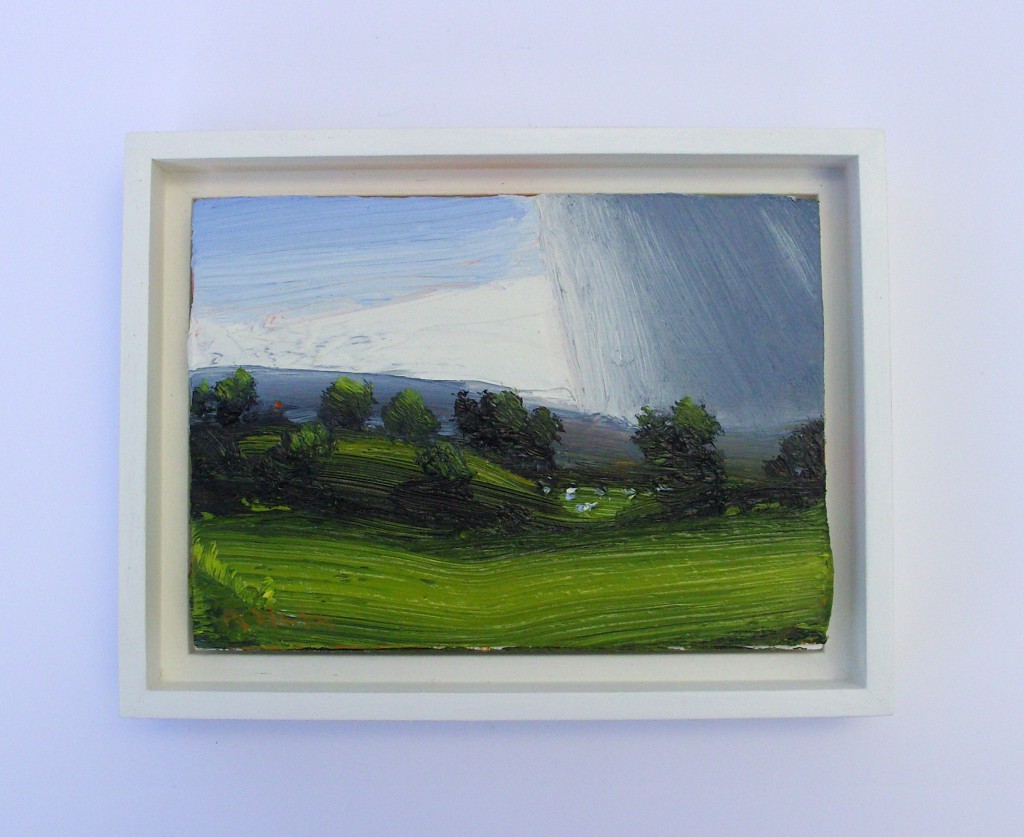 The End of Spring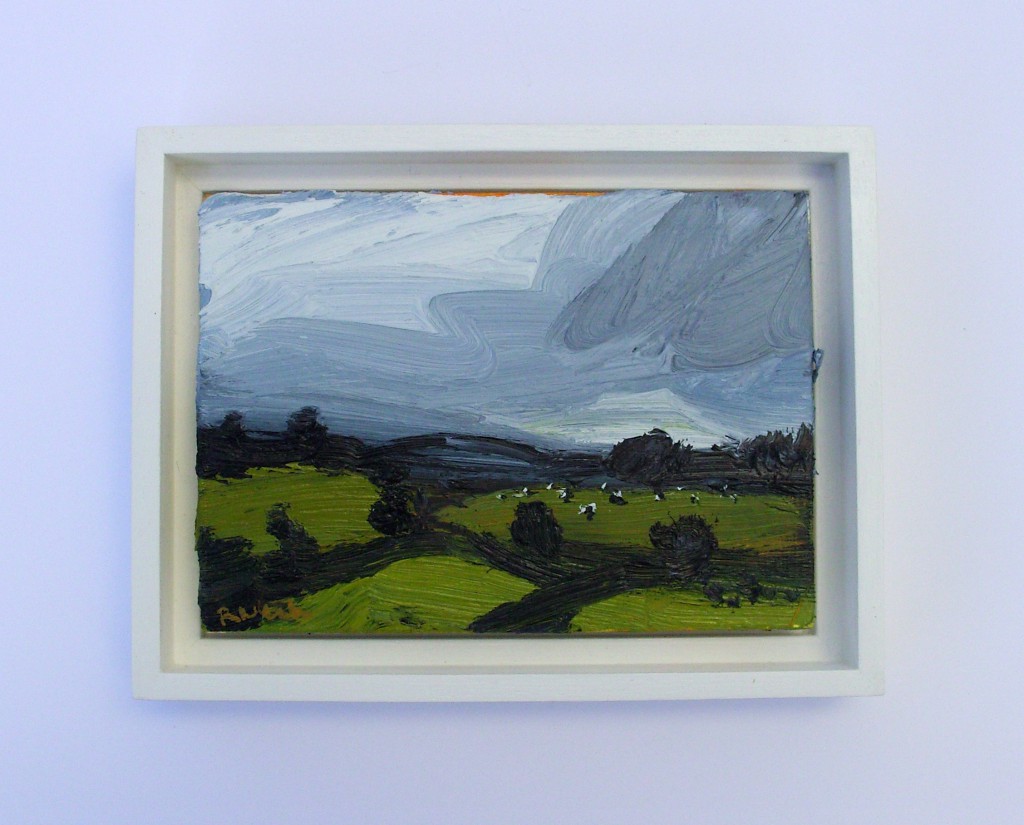 Summer Storm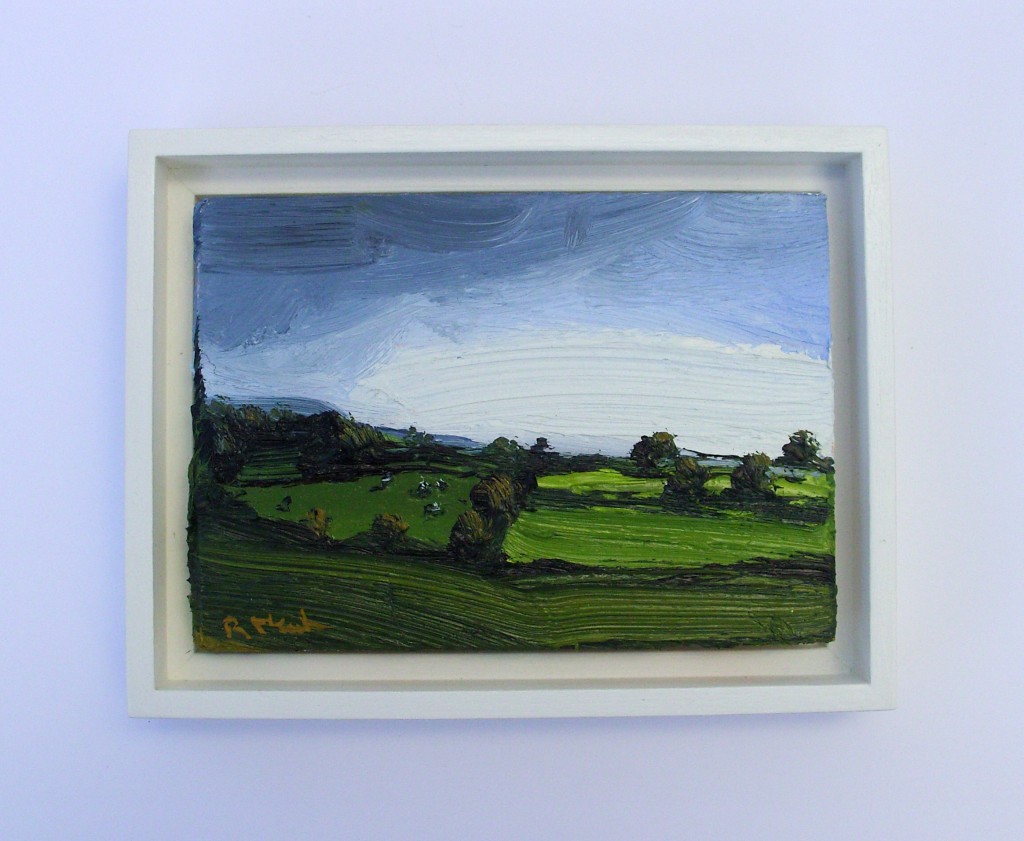 Small Valley, Big Clouds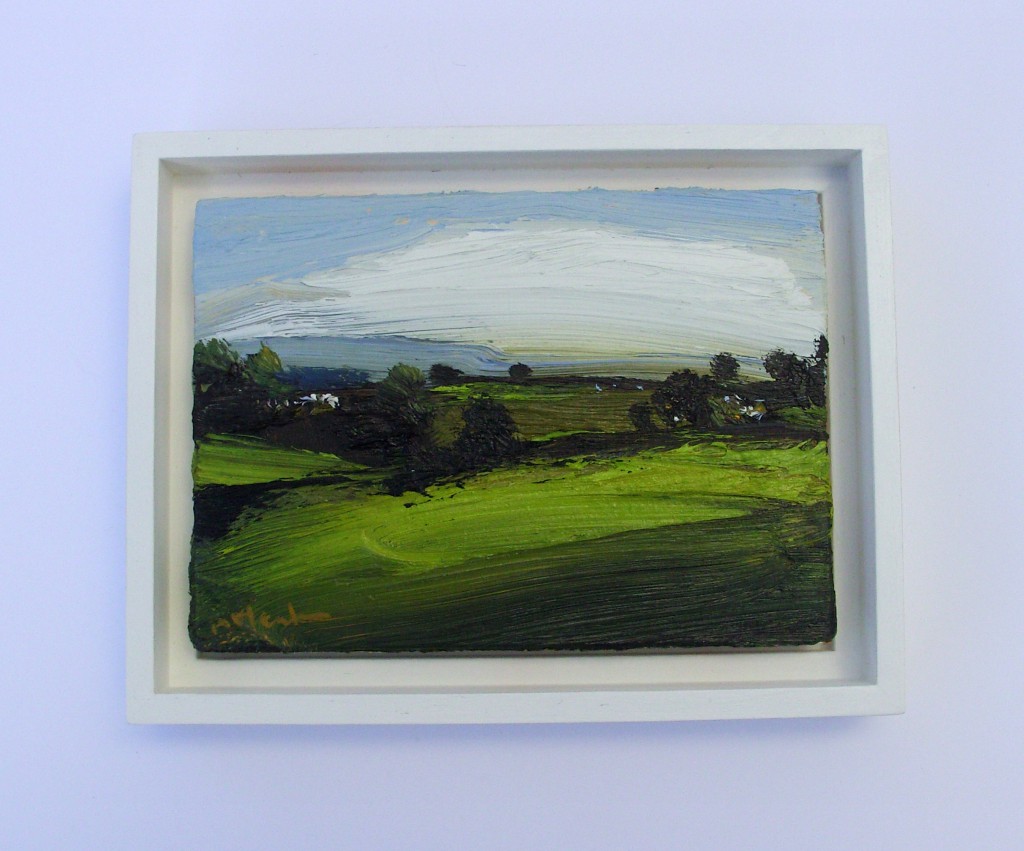 Hazy Light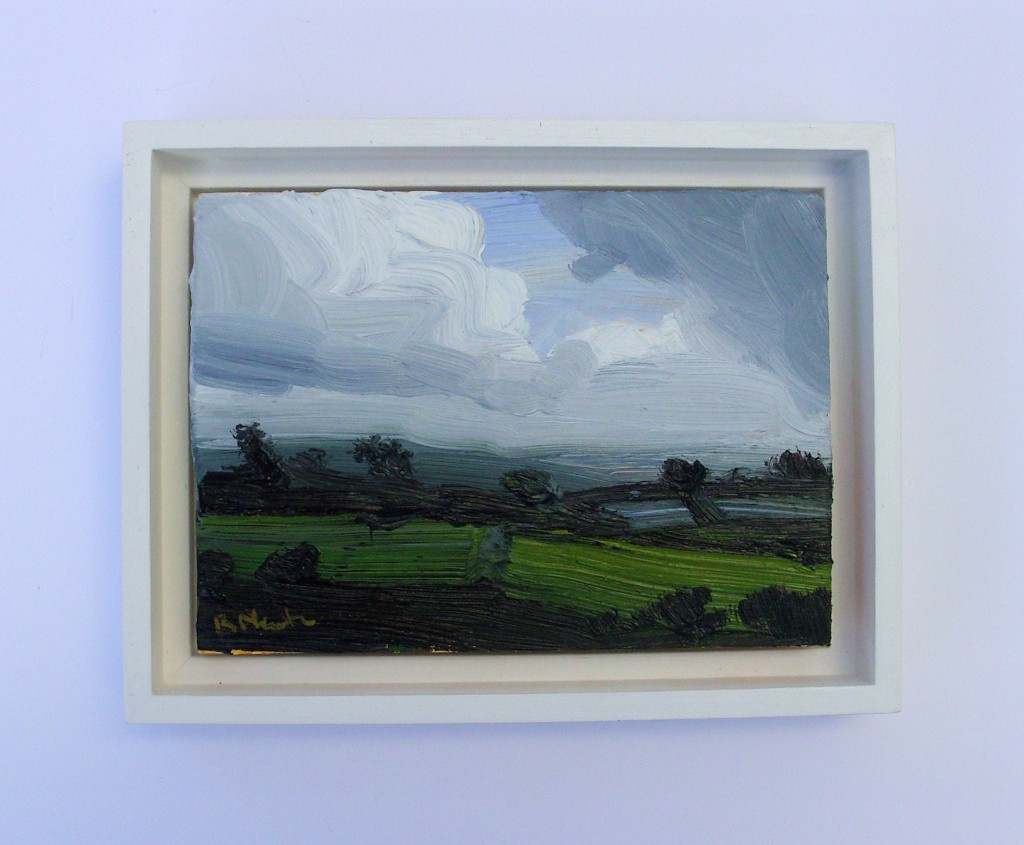 Rain Over Eshott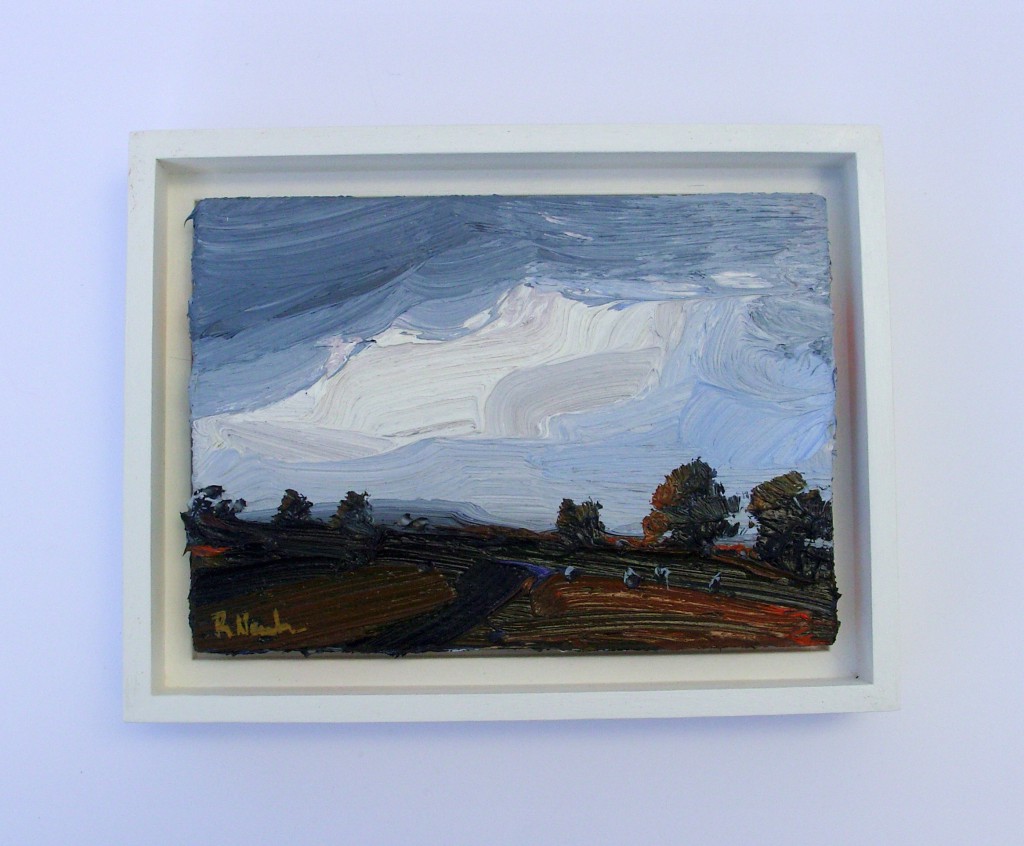 Day of Expectation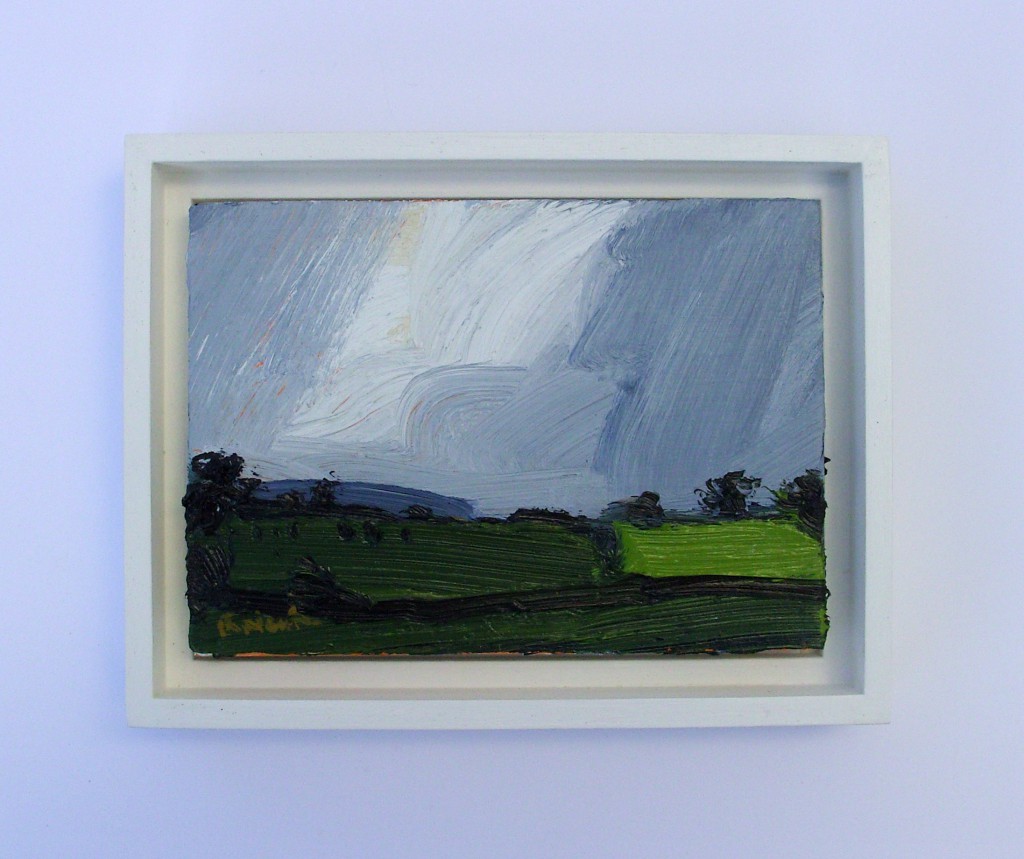 Twice Raining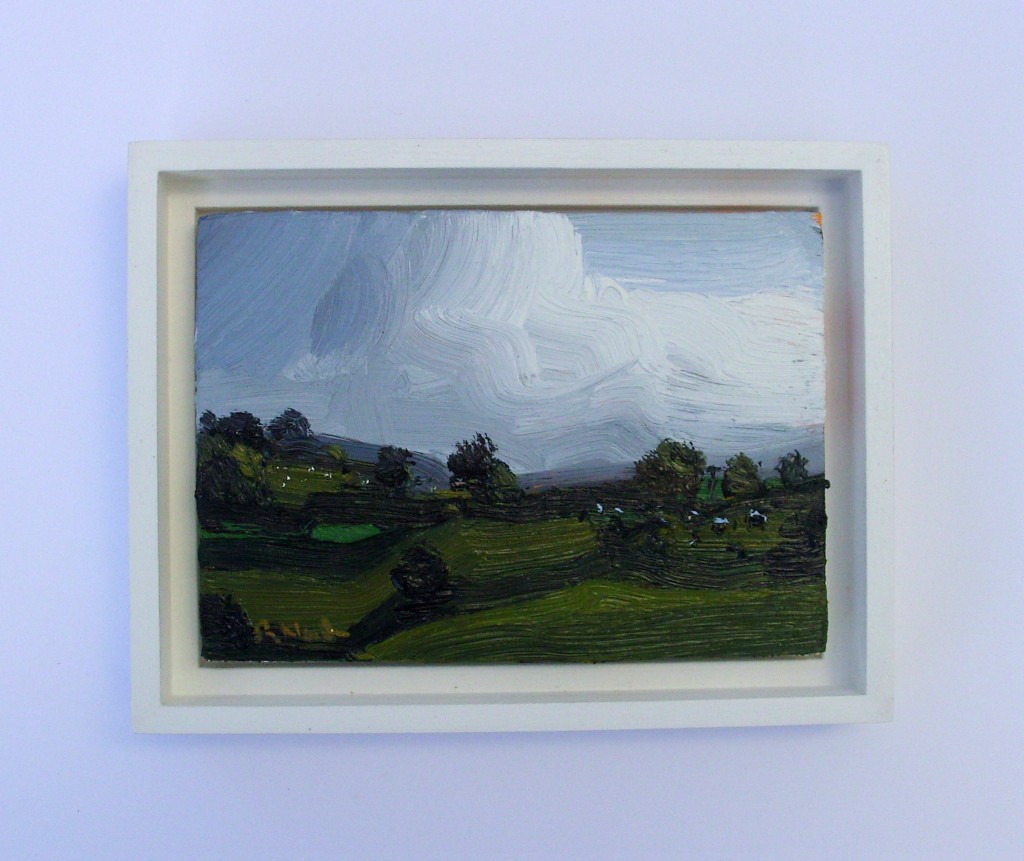 Leaving Home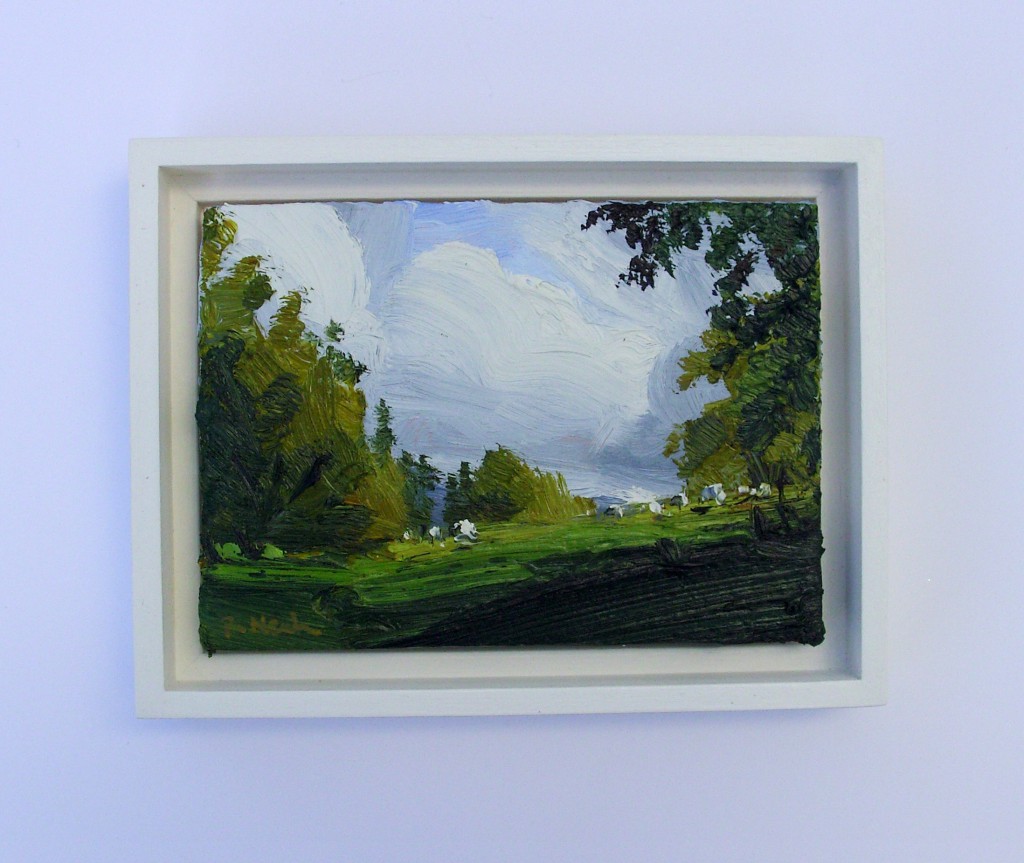 Tree Shadows
These are wonderfully evocative paintings, postcard size landscapes captured in generous impasto, small packages of concentrated energy that punch way above their weight. A Newton is a unit of force, and maybe 16 Newtons are the equivalent of 16 Tons, so here's a song for Robert…
Tennessee Ernie Ford – 16 Tons (Go-Go Version)
See more paintings by Robert Newton at The Rowley Gallery.