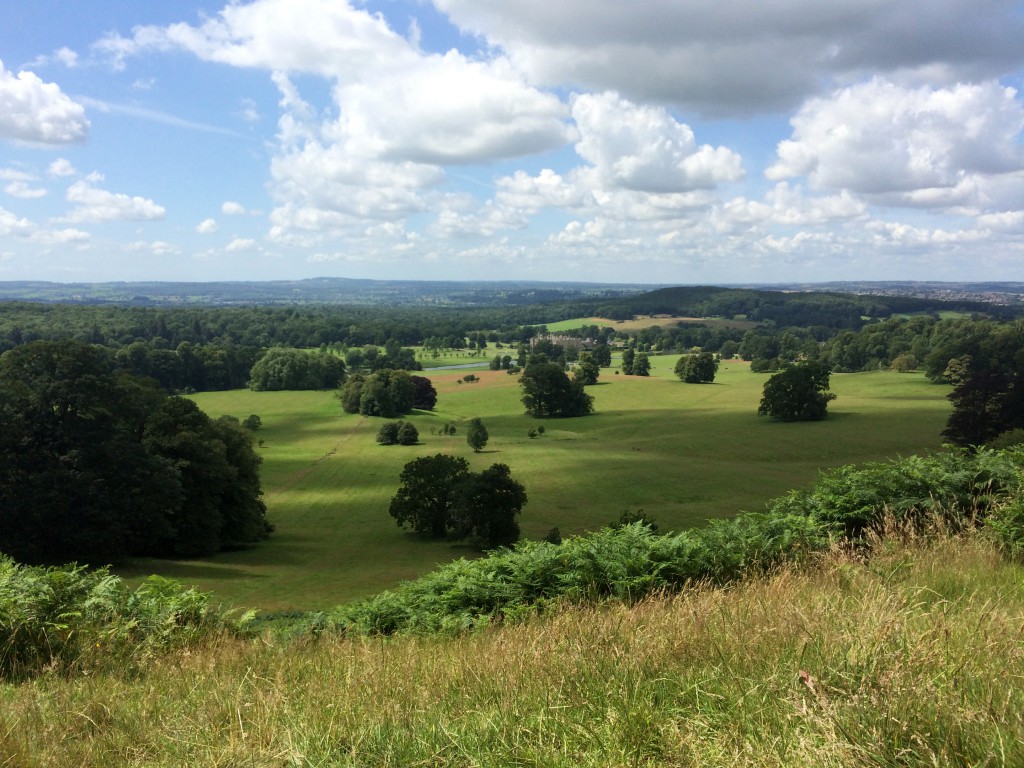 Heaven's Gate is a Capability Brown designed viewpoint overlooking Longleat House in Wiltshire. It's a wonderful spot, a place to relax and drift away as the clouds unfold before your eyes.
The ground rises sharply to the east as far as Park Hill and Prospect Hill, on the top of which a viewpoint known as Heaven's Gate looks out over the park. The slopes are planted with hanging beech woods, proposed by Brown but planted towards the end of the C18.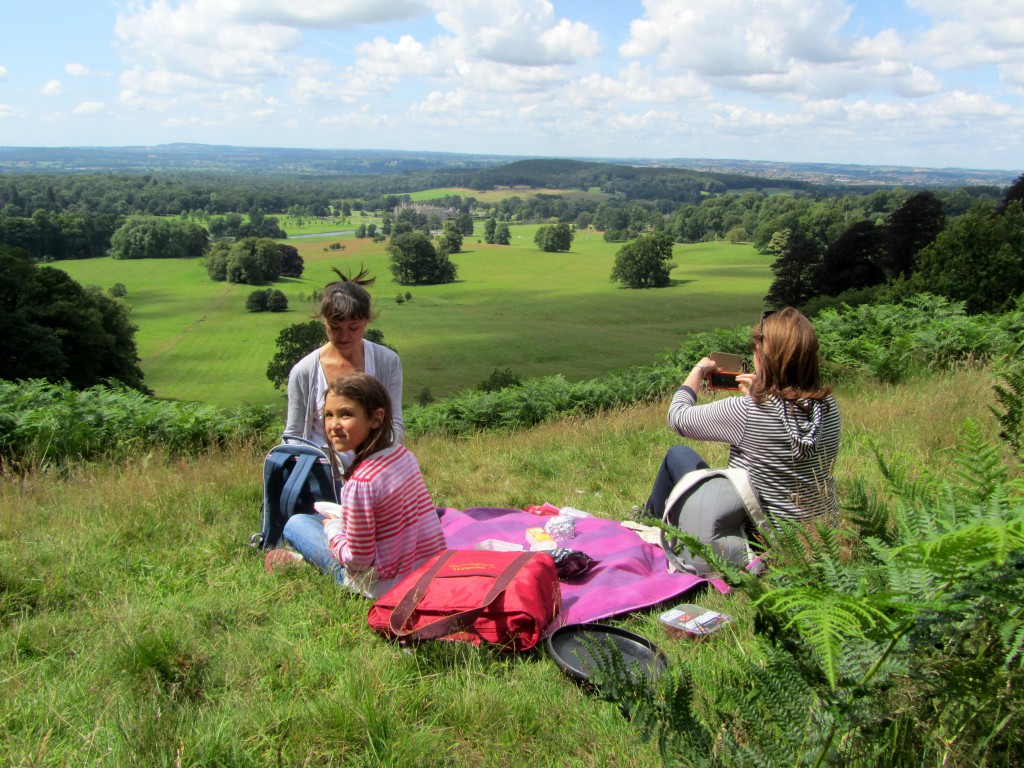 We came here last summer for a surprise picnic. There was good food and good company, our eyes feasted on the view and our ears were filled with birdsong. The scene was set for a perfectly relaxing lunch. But all we could think of was the great beech tree beside us…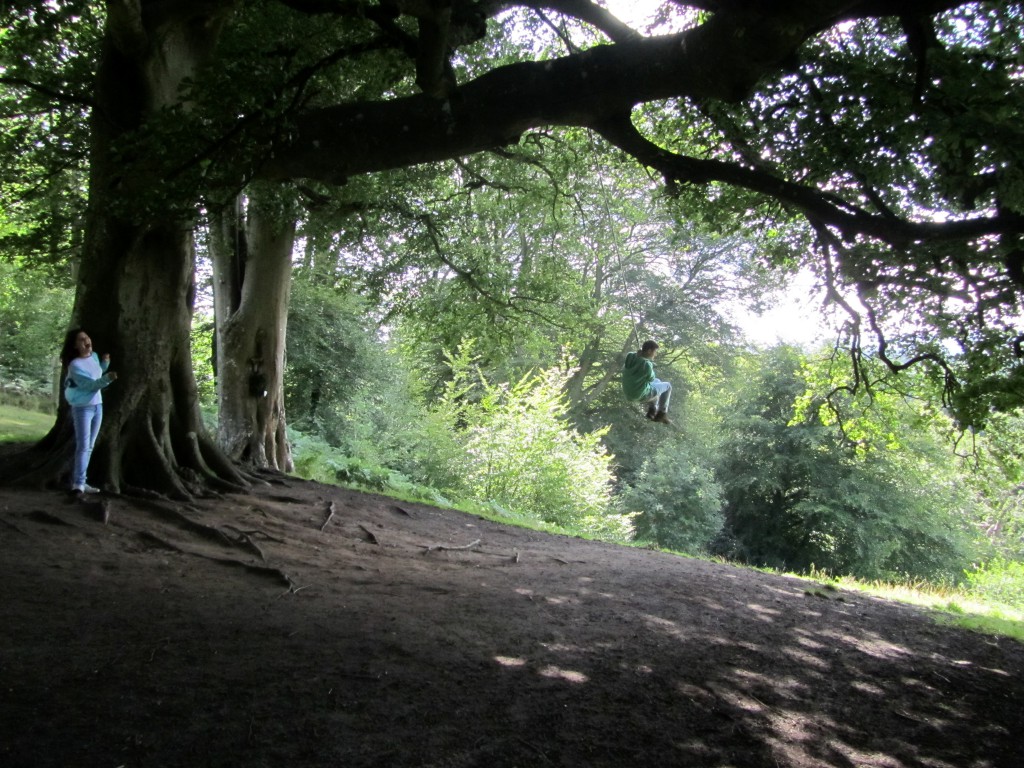 …and the best rope swing in the world, ever!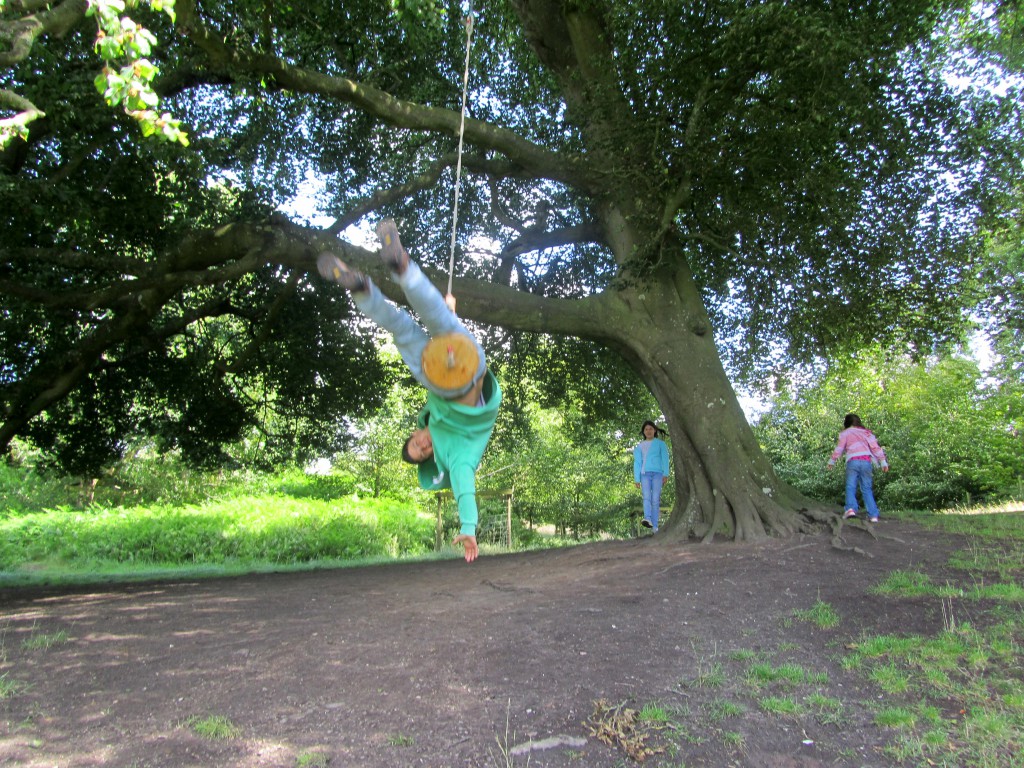 From the top of the hill, with each swing we flew out over the edge and looked down from on high across the panorama of Longleat. It seemed we could reach out and grab it and put it in our pocket.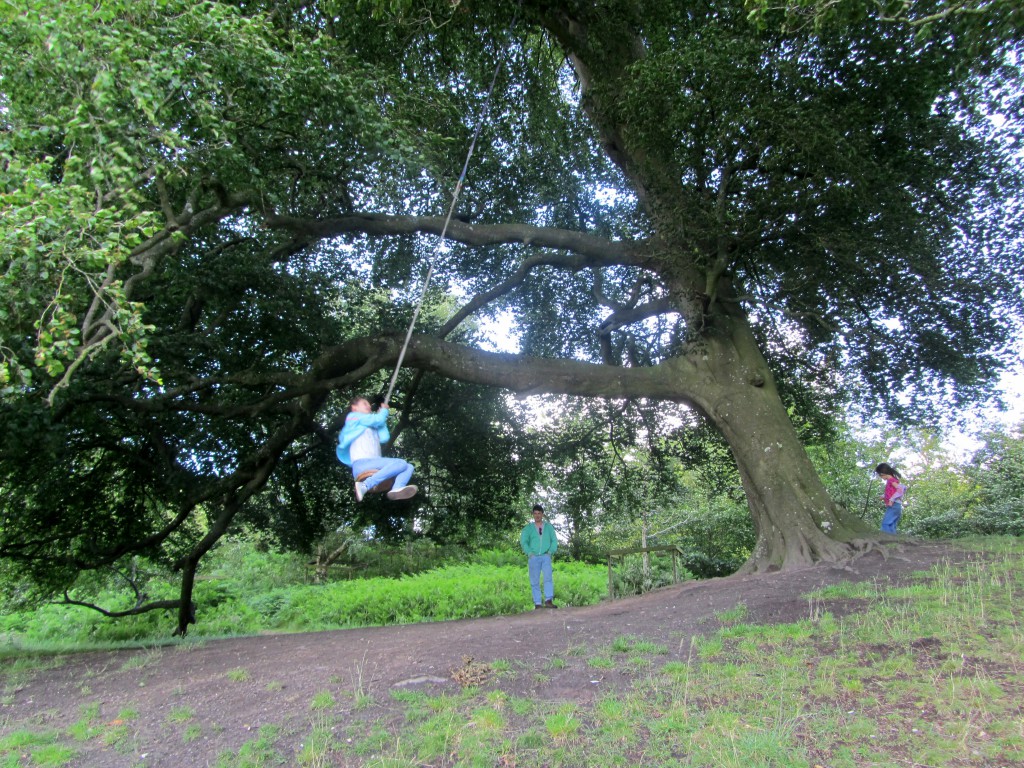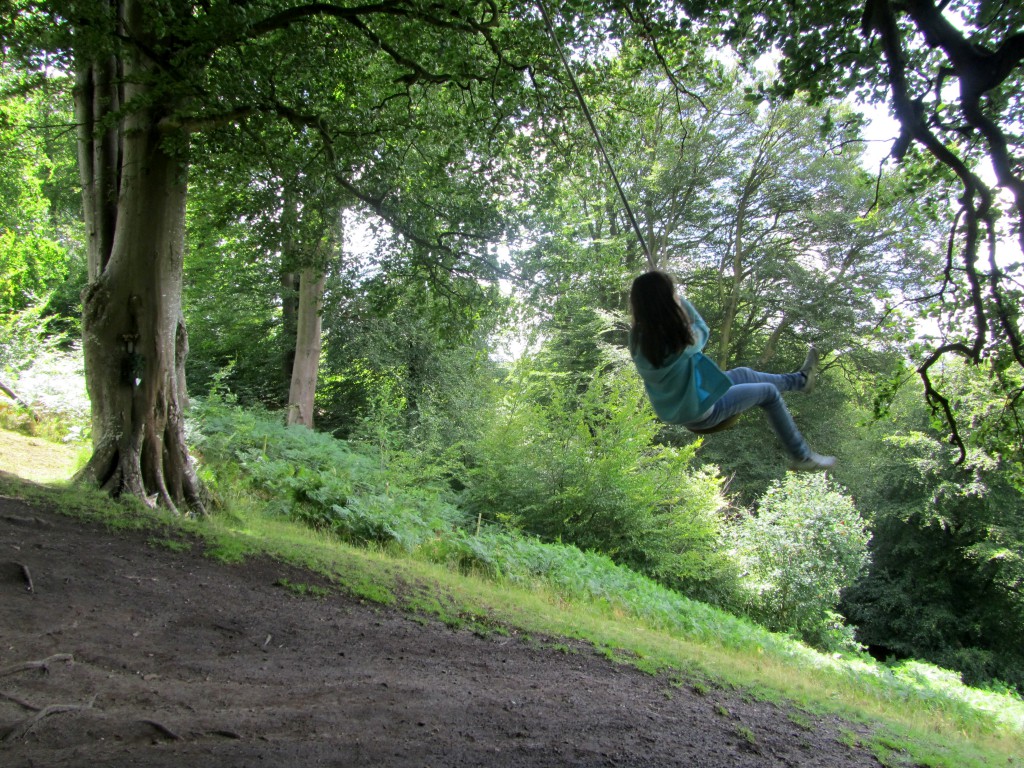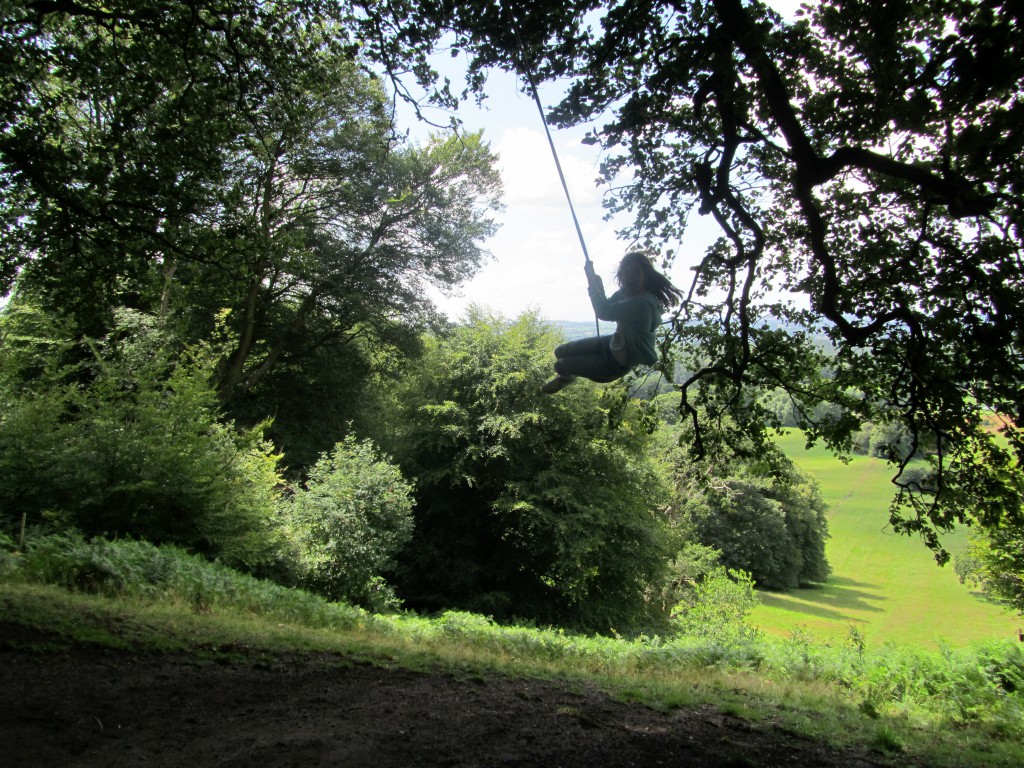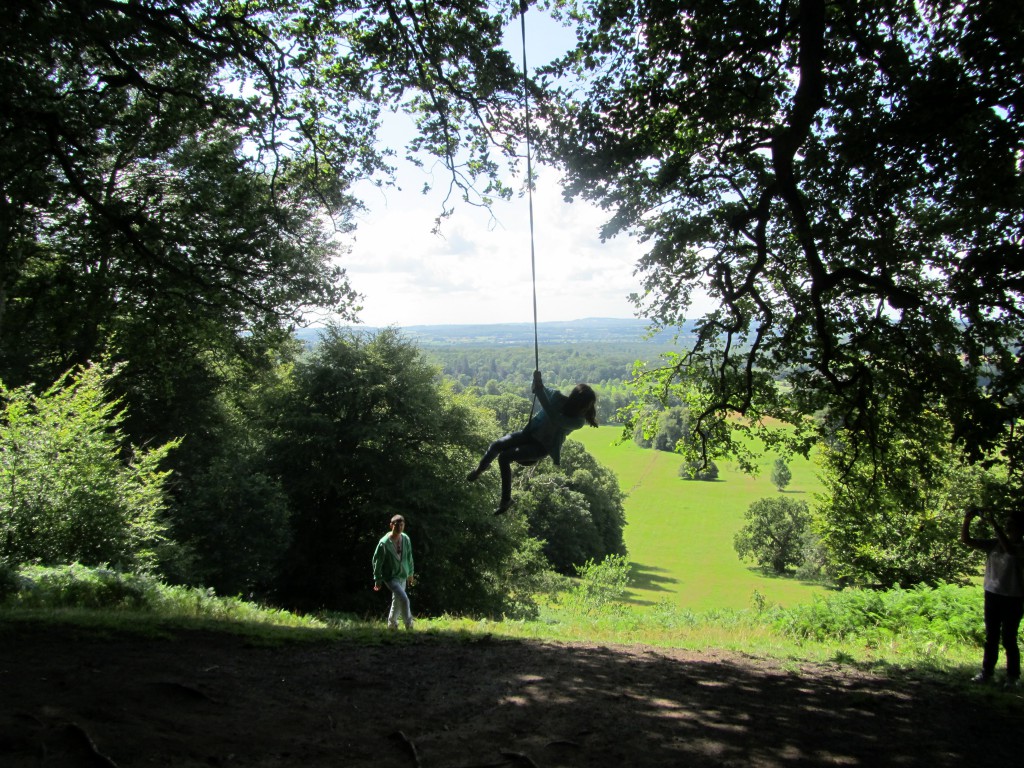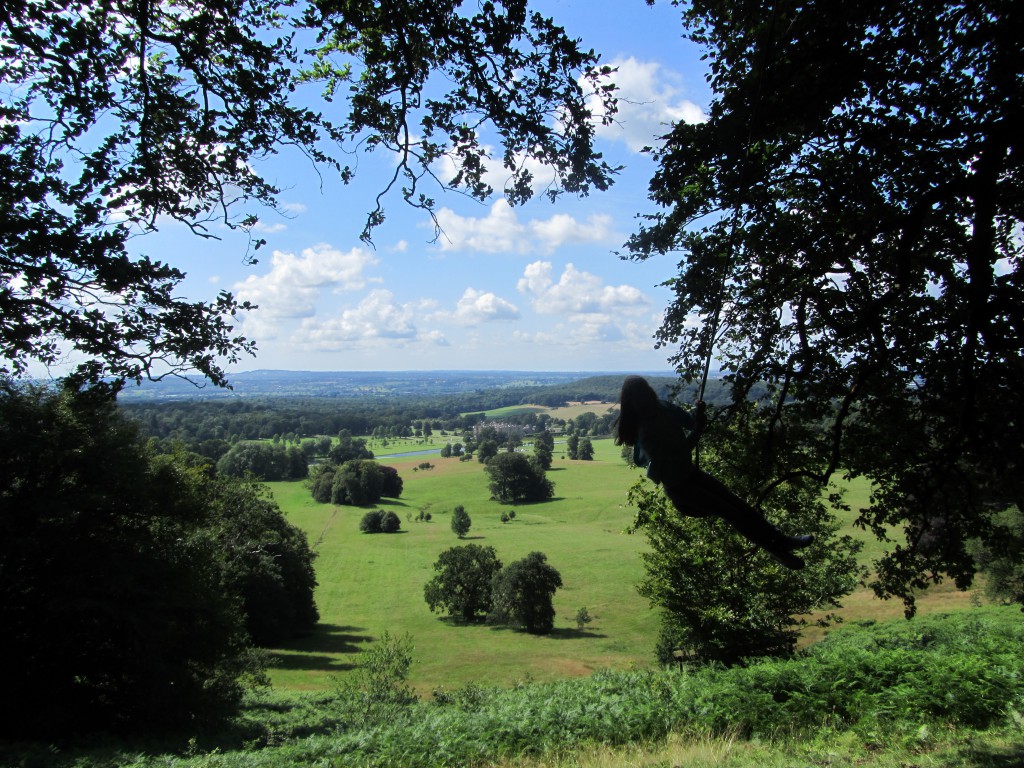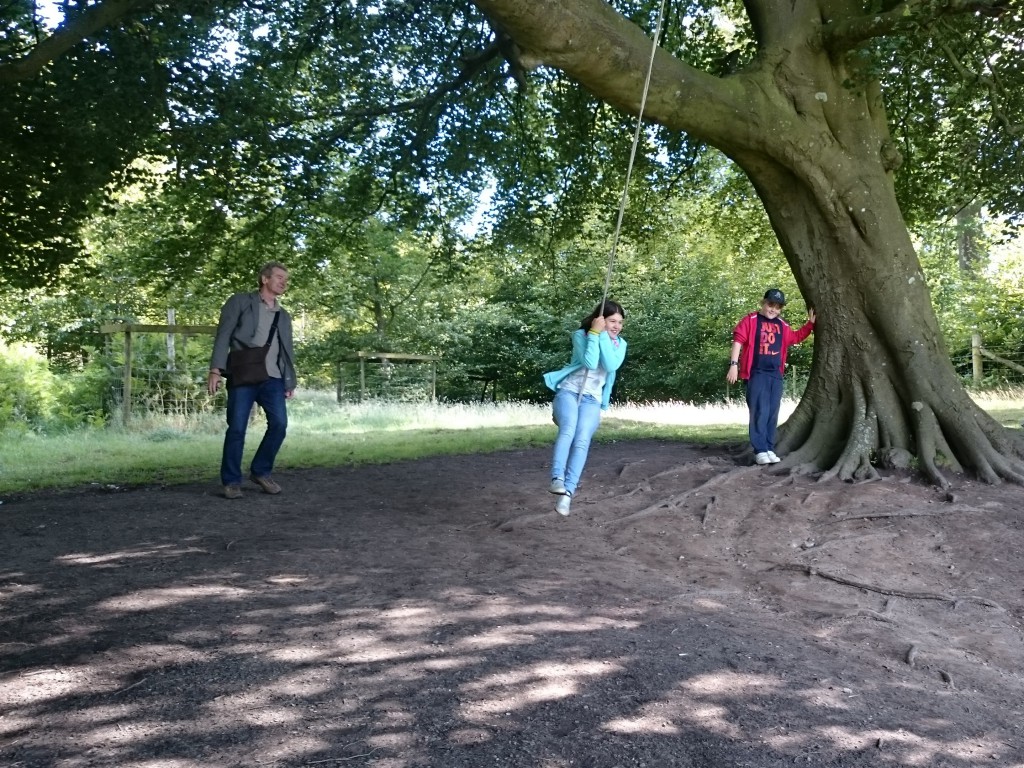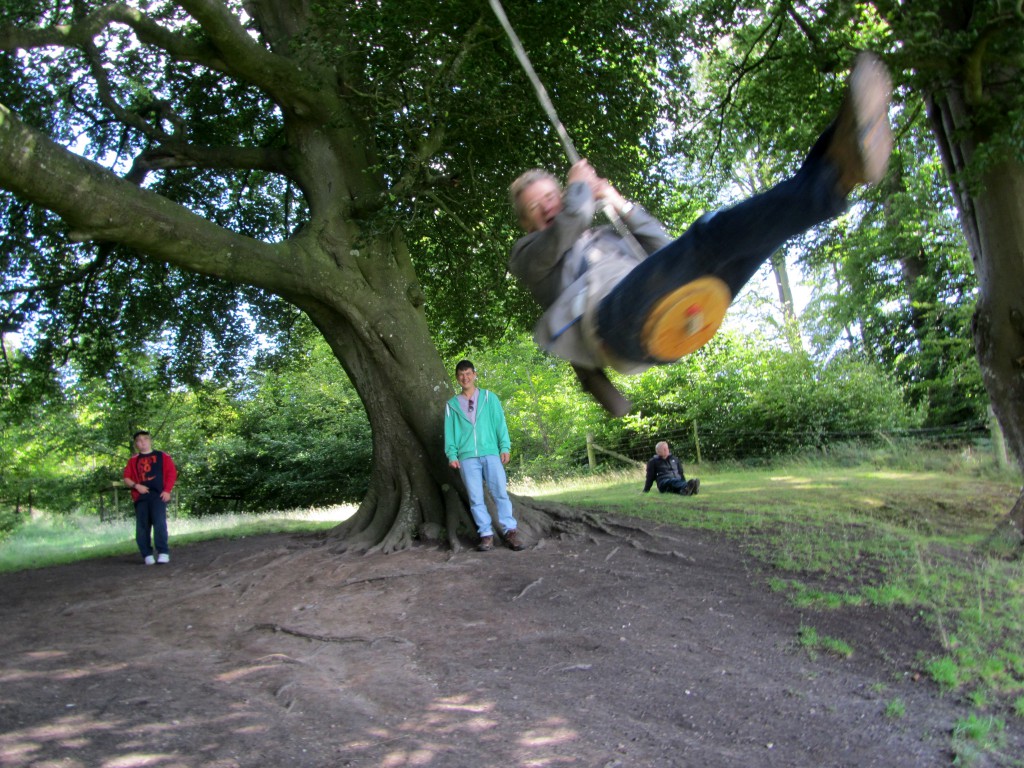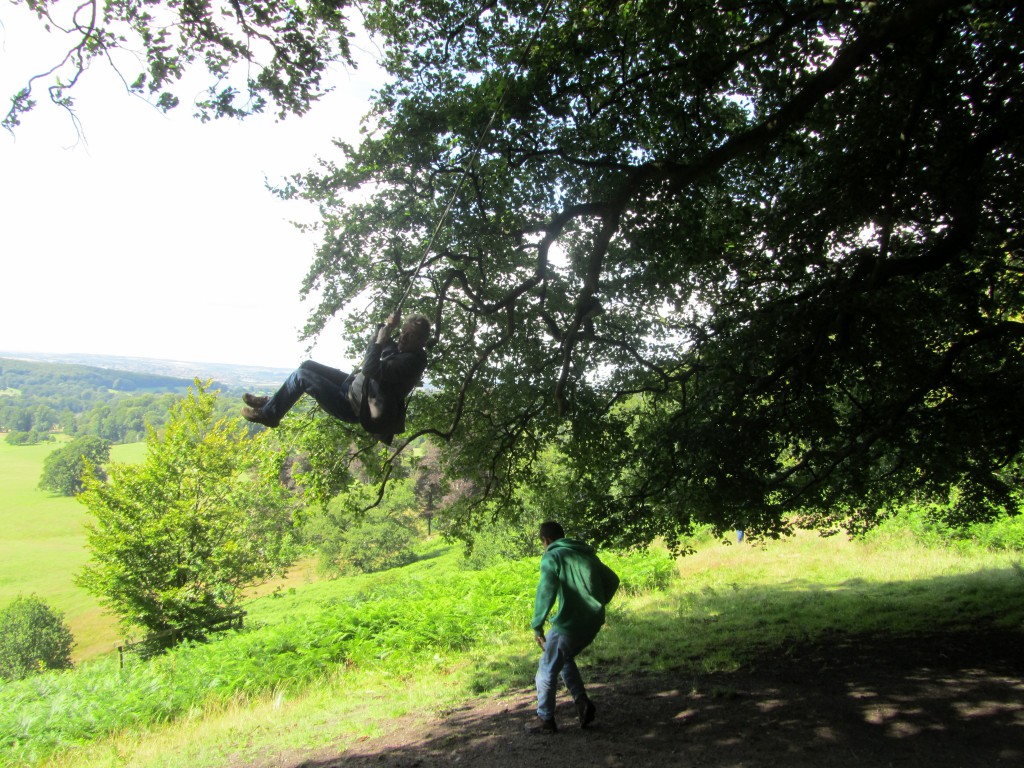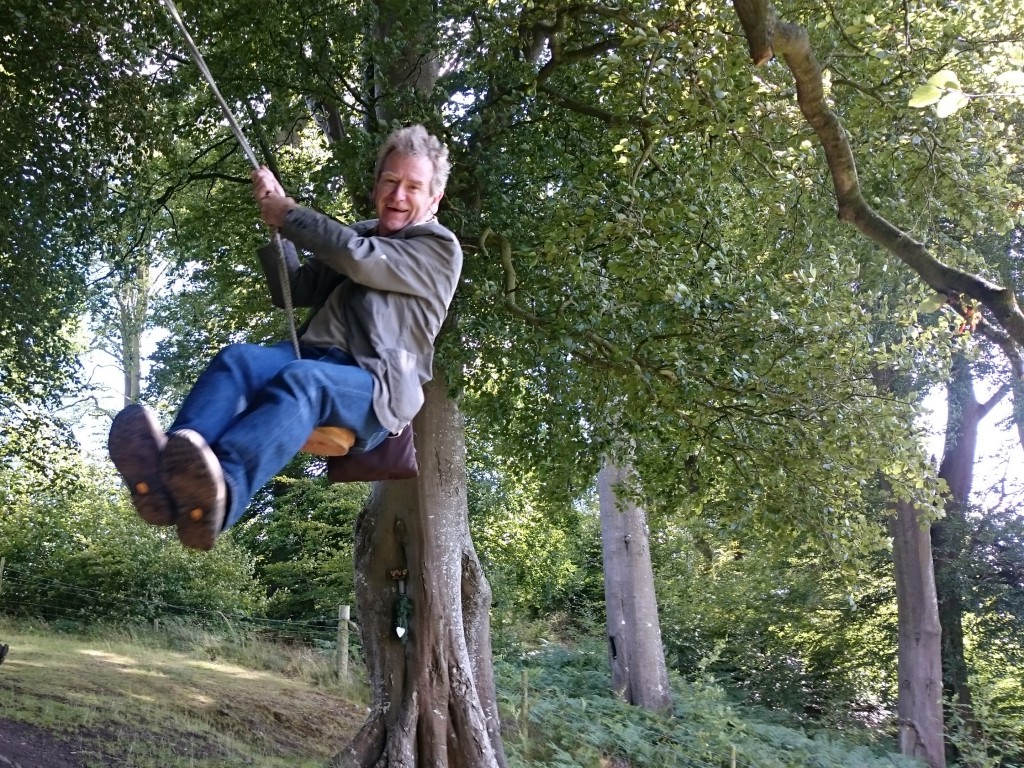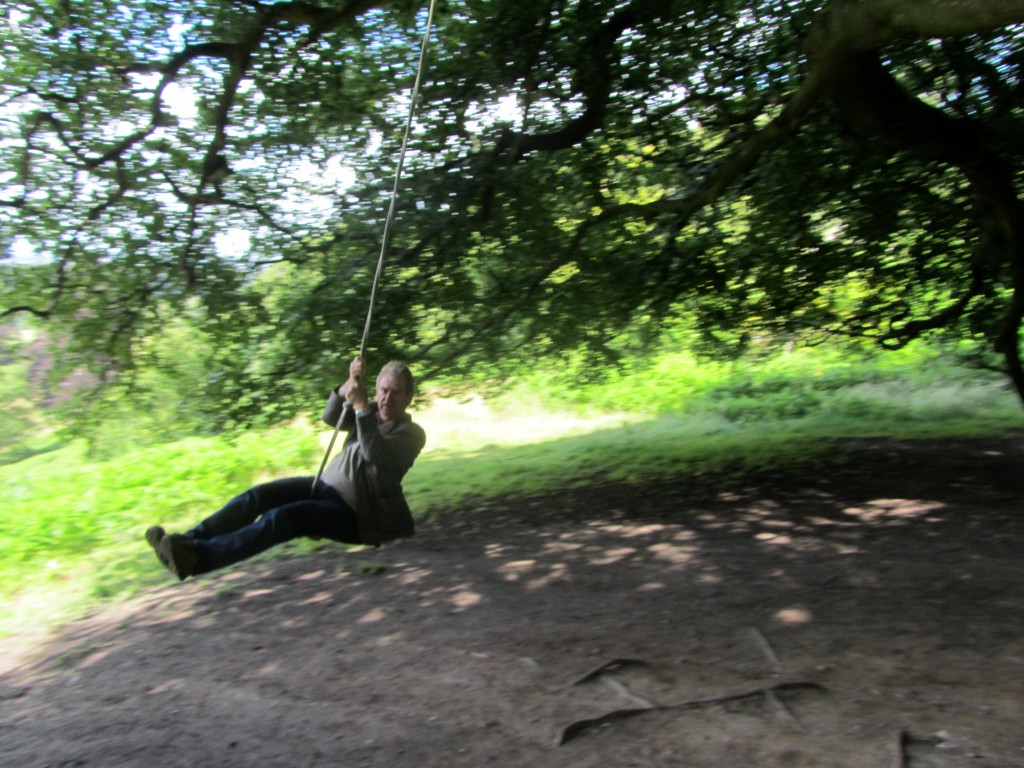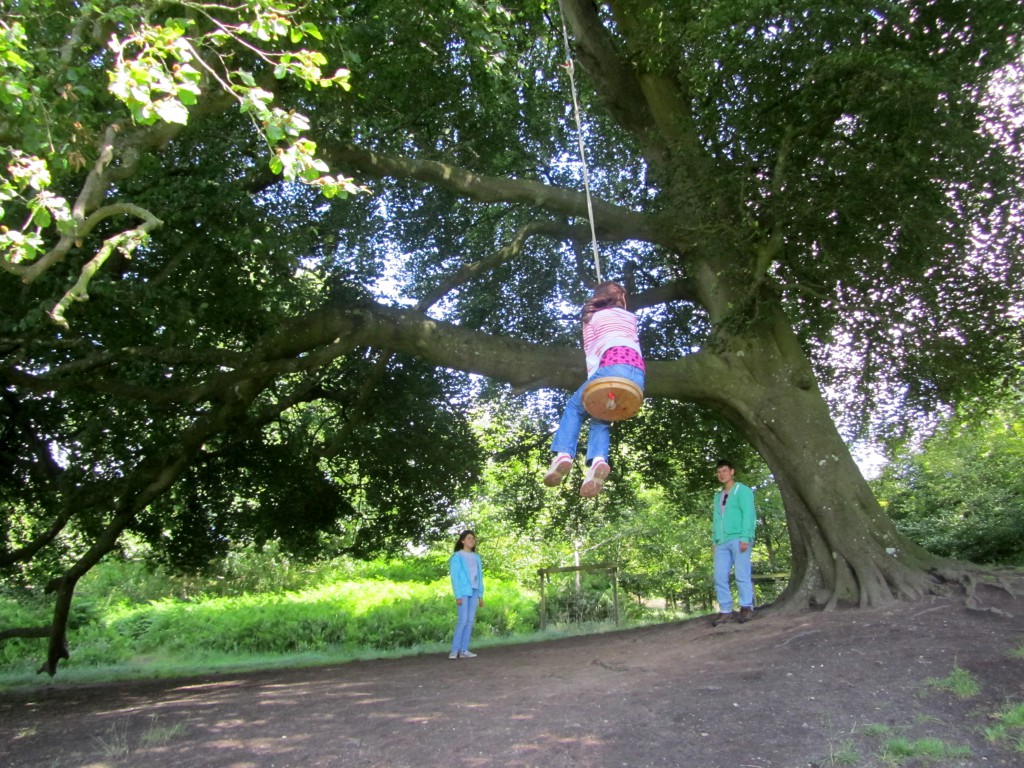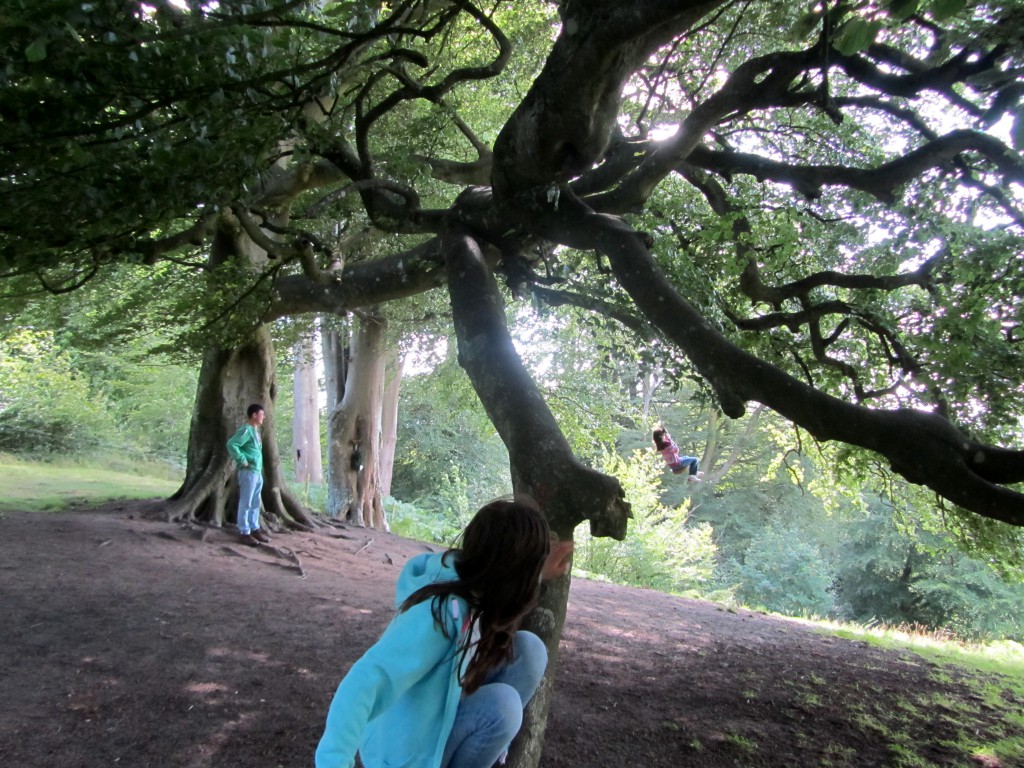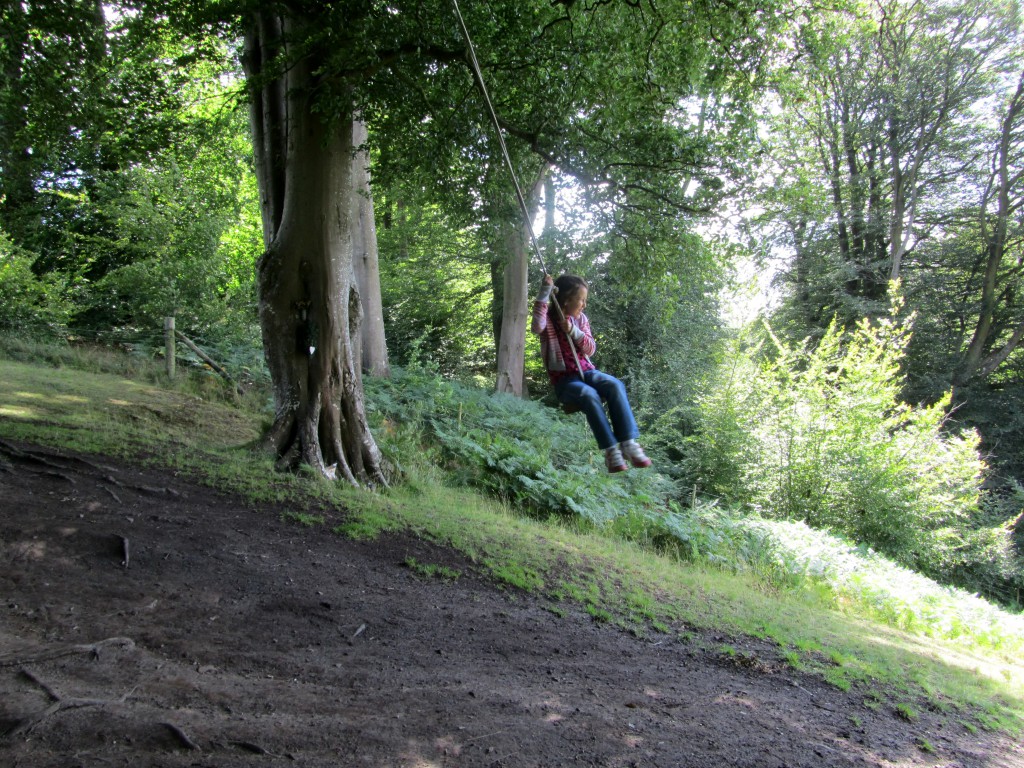 Eventually we had to move on and surrender the rope swing to the next daring aeronauts.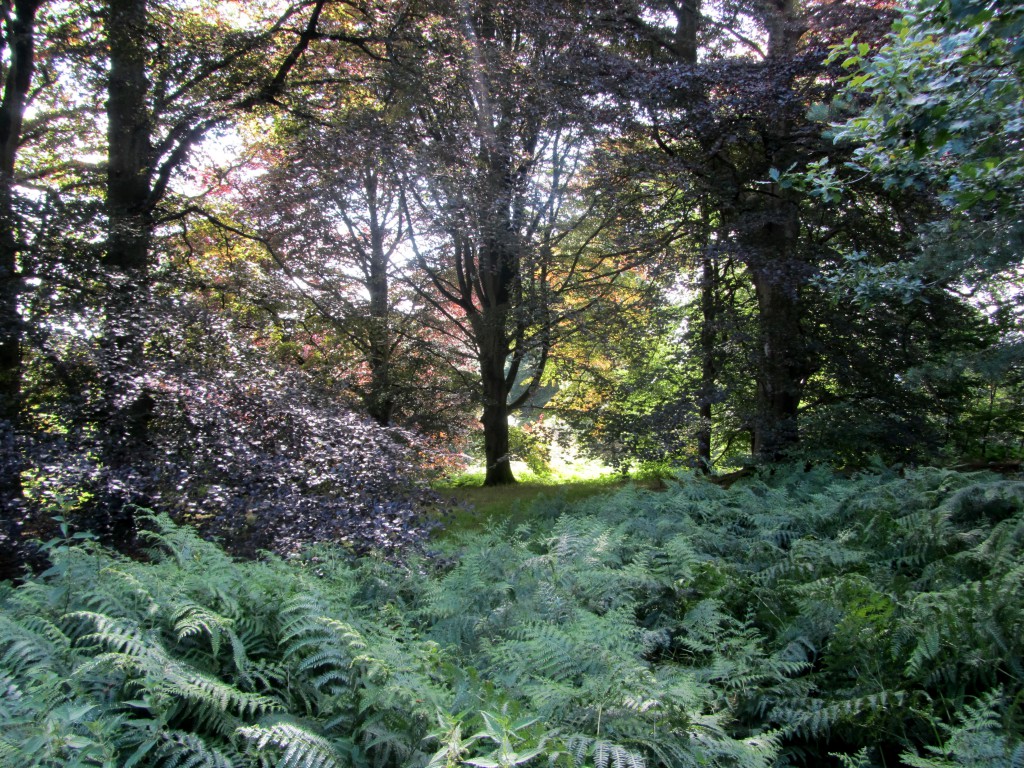 We took a walk through the woods and around the park. I think we were hoping we might find The Bath Arms but none of us knew the way, so we just wandered and talked to the sheep and the trees.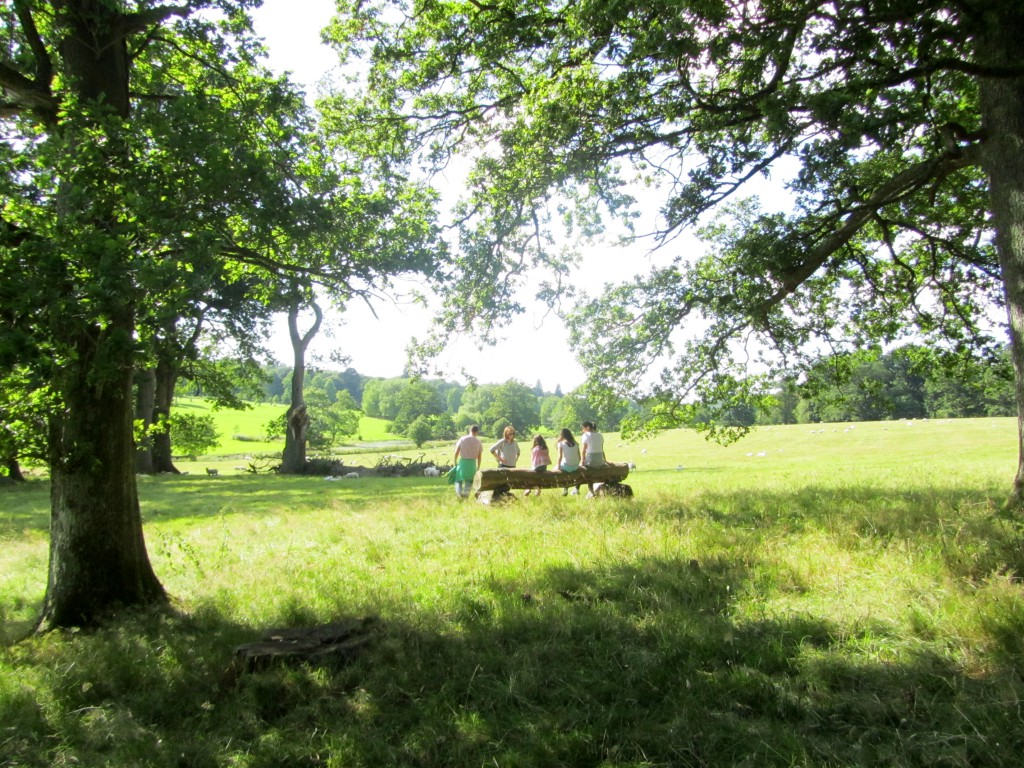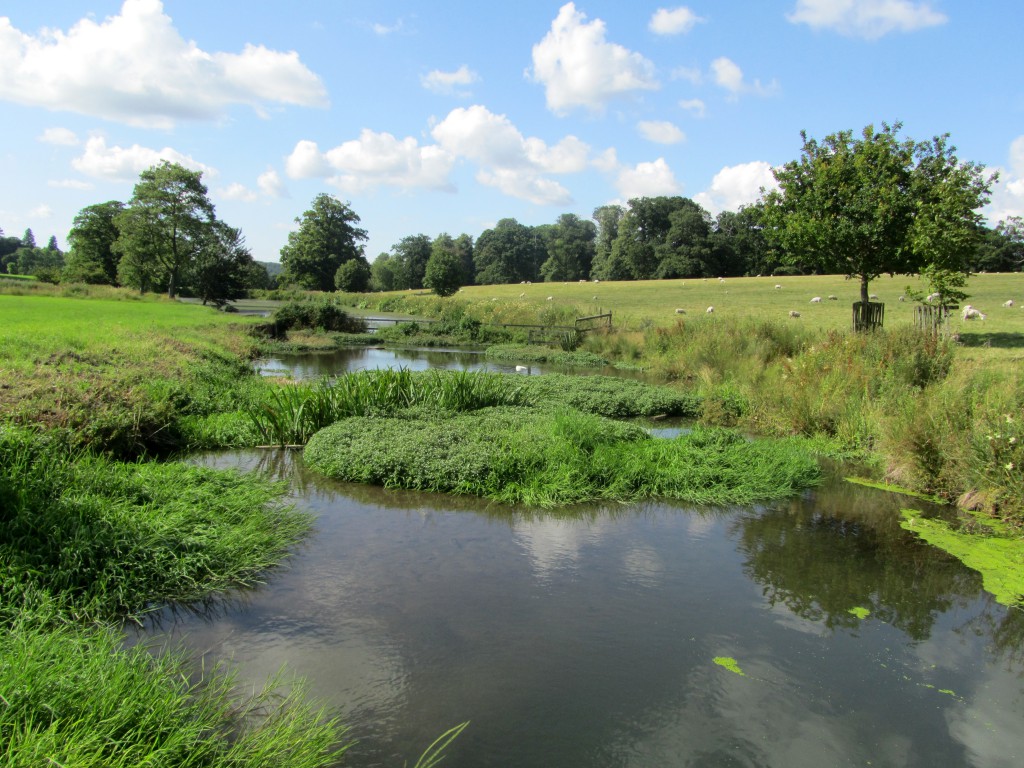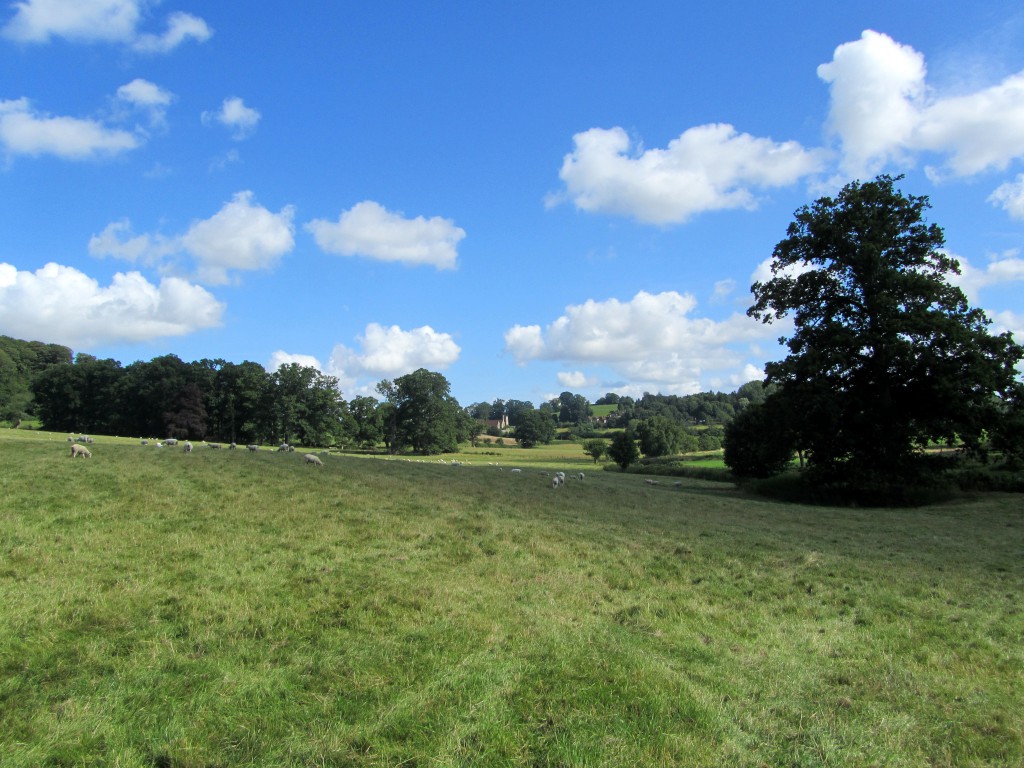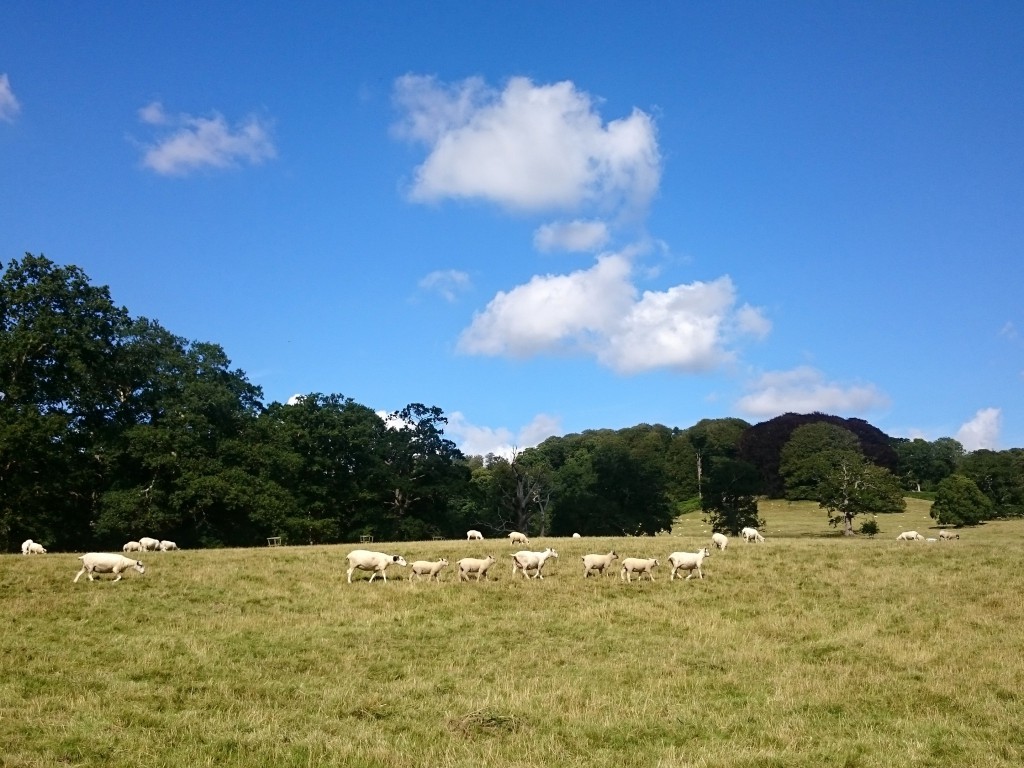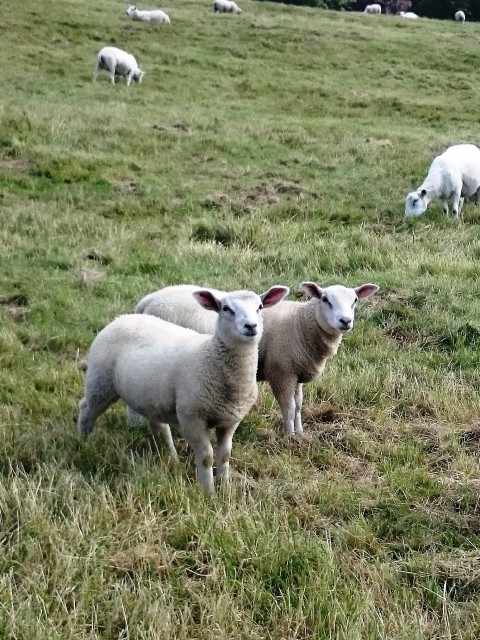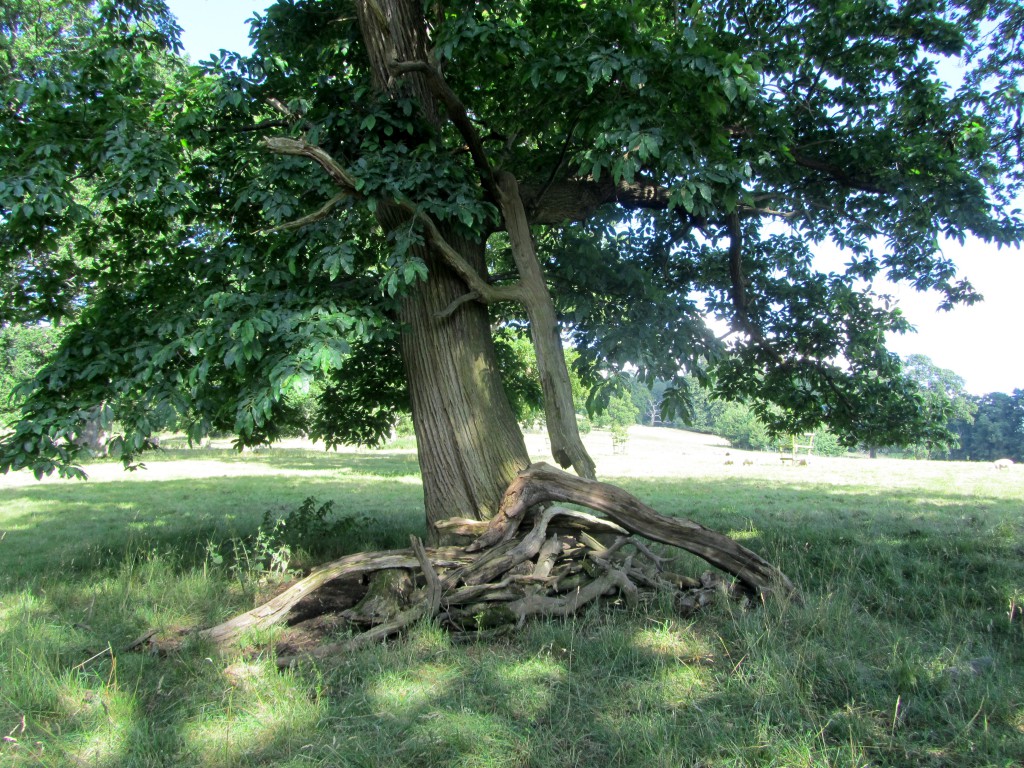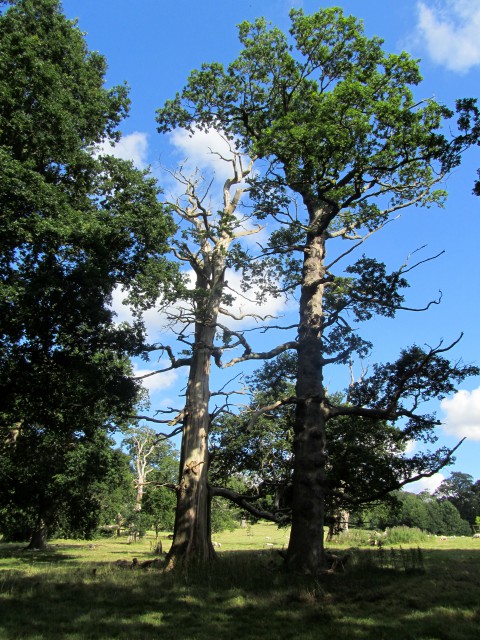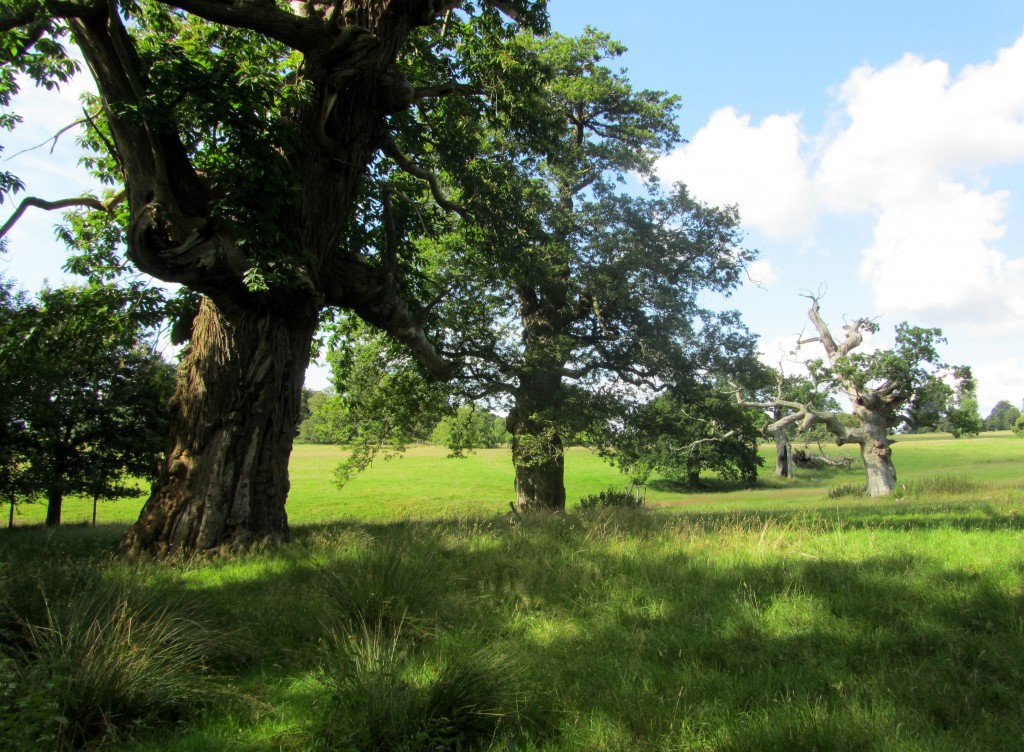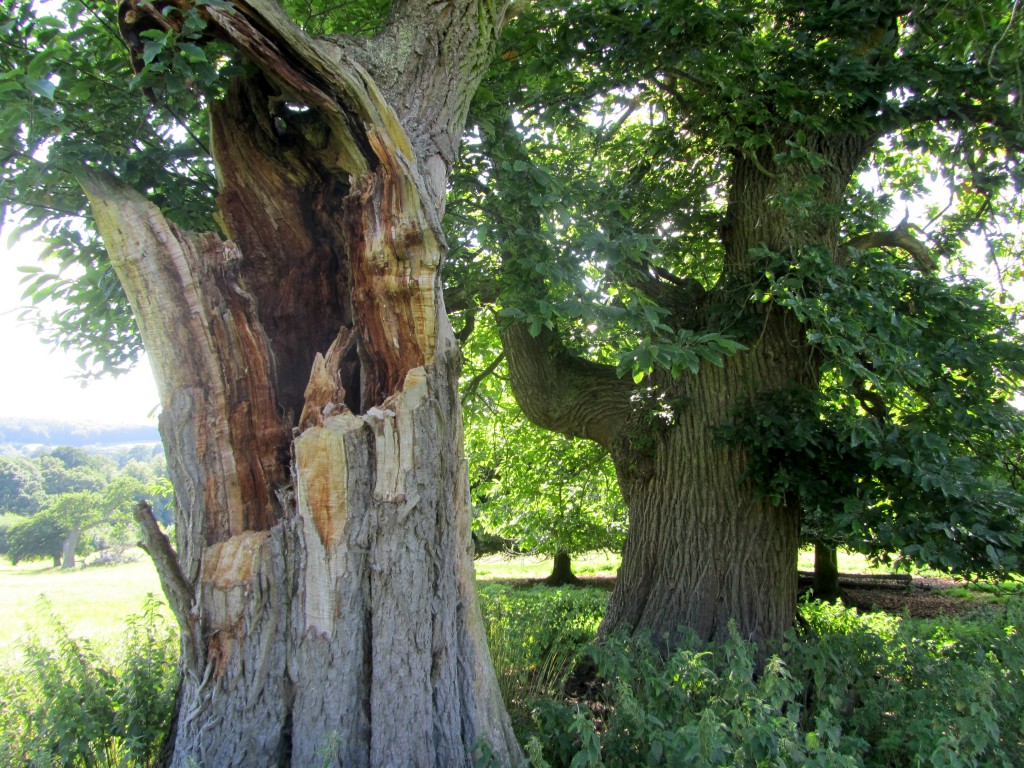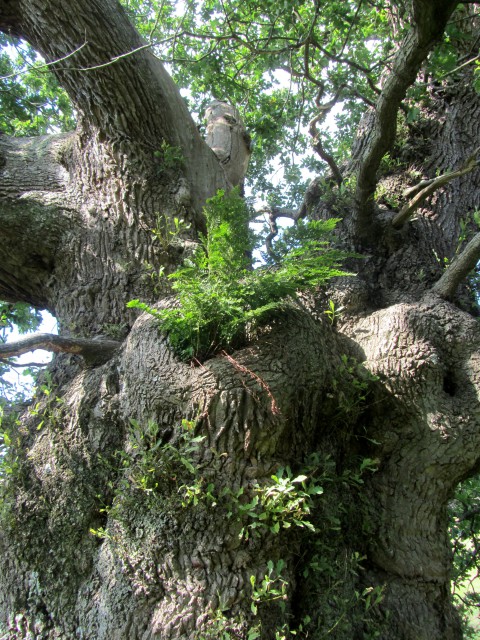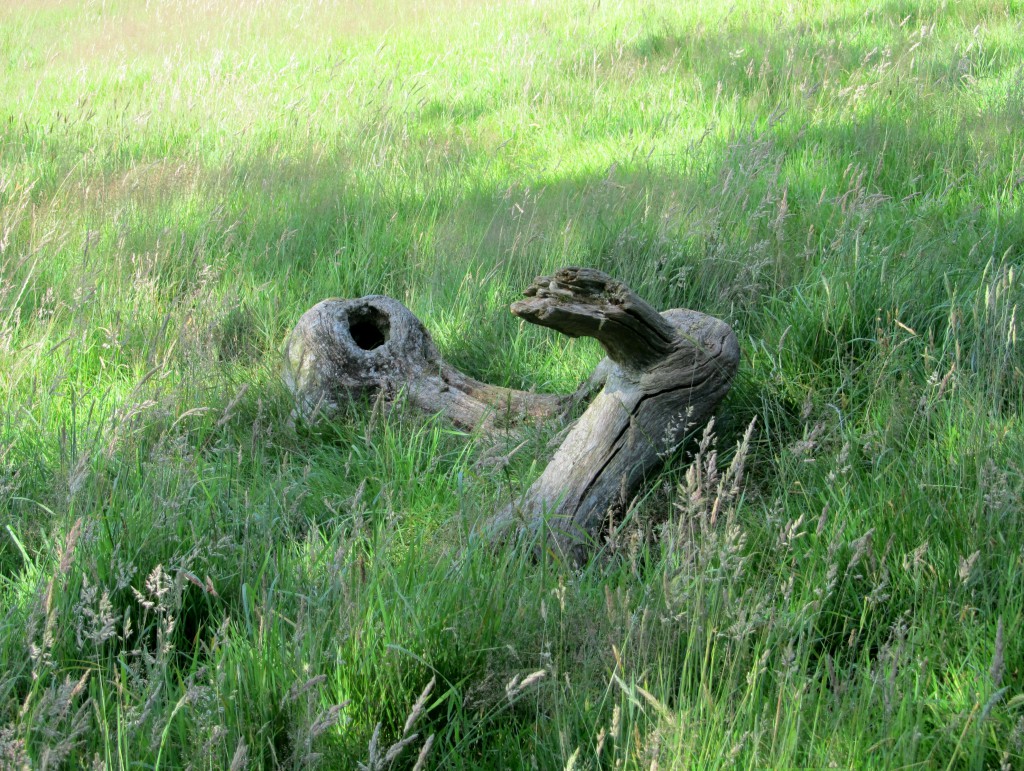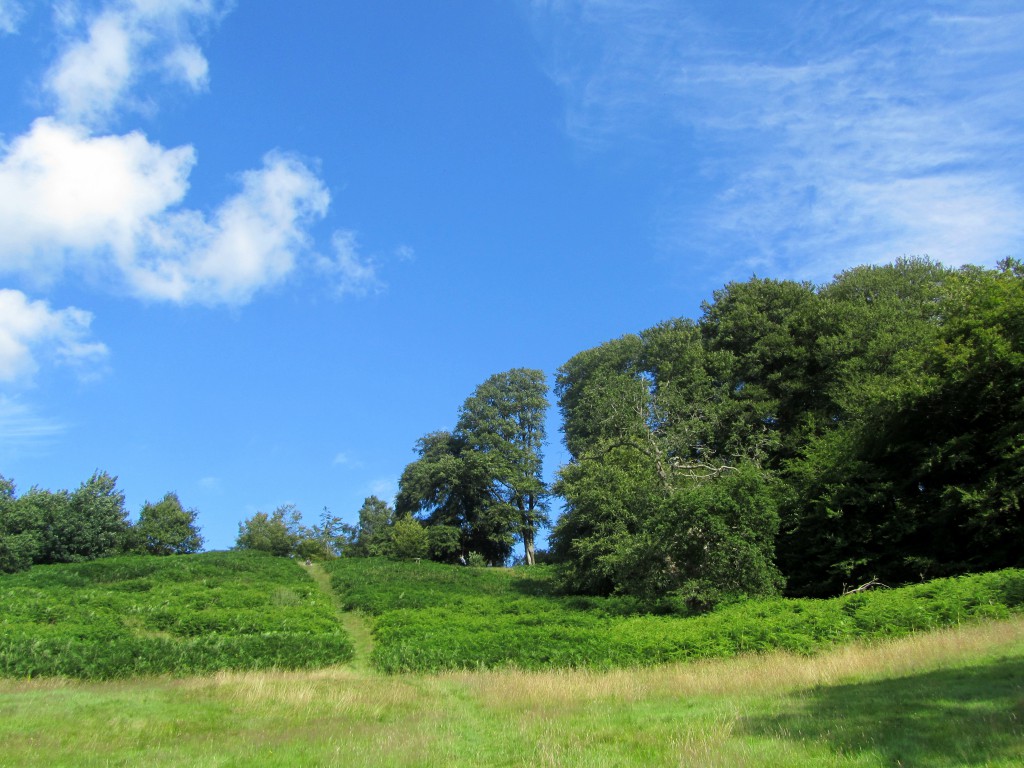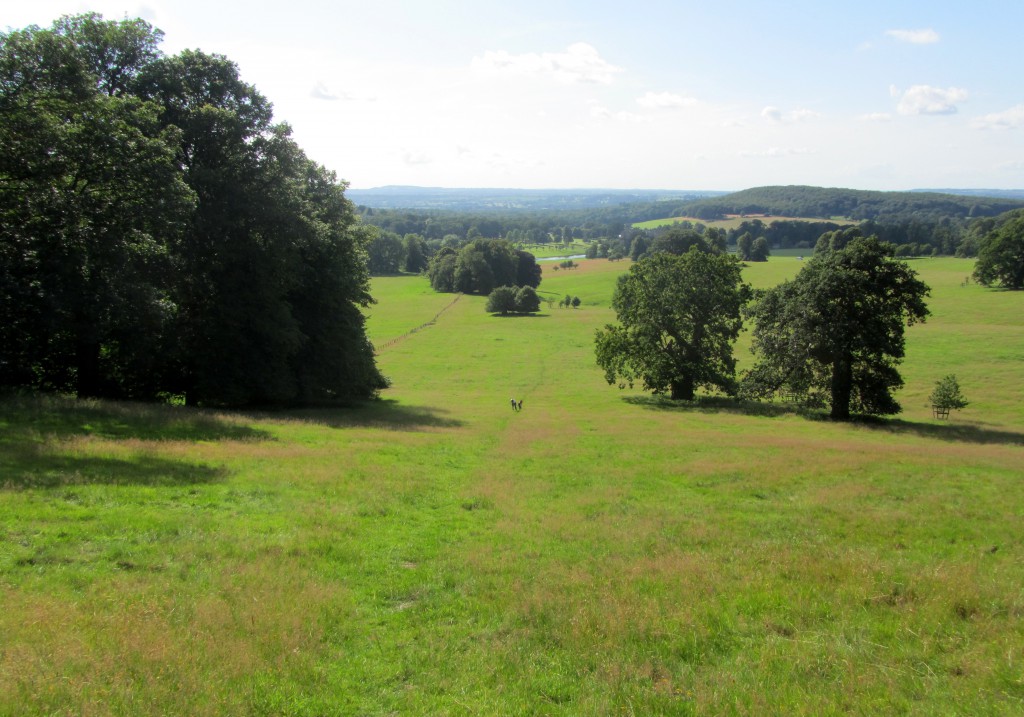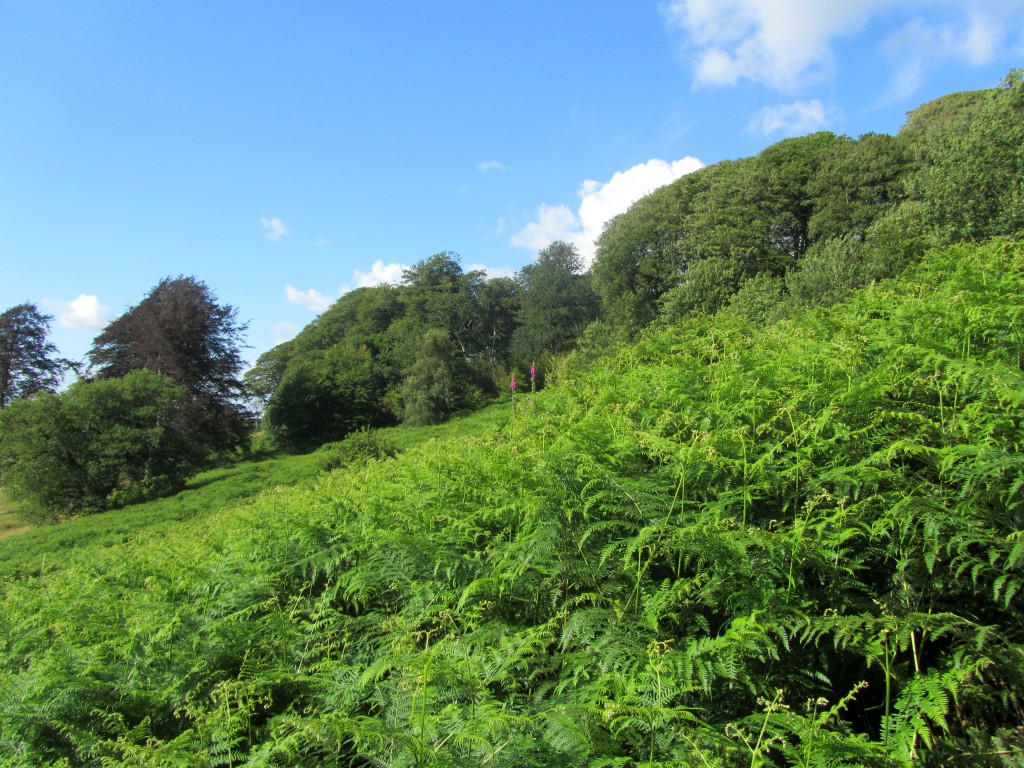 Our winding path took us on a tour of the estate then brought us inevitably back to the rope swing, drawn to return by the magnetic pull of its hypnotic pendulum. It was our lodestone.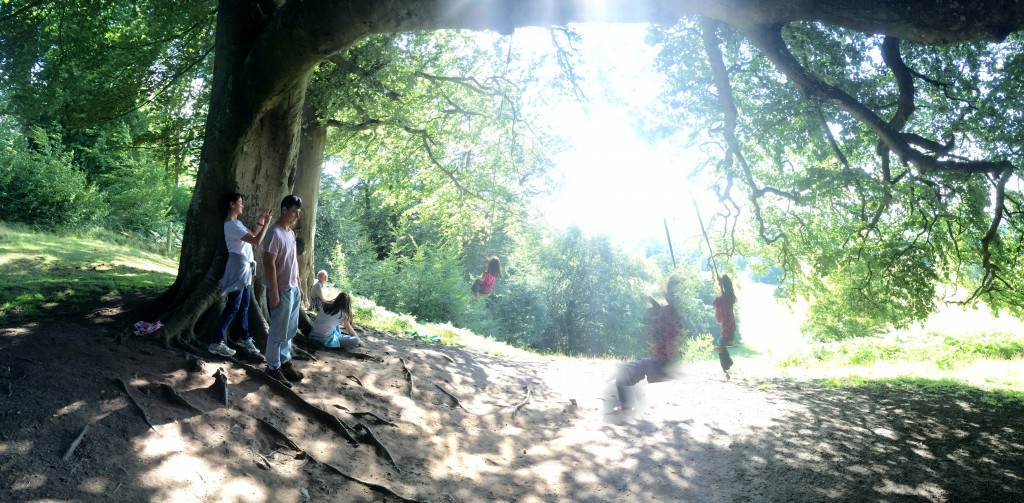 We could have happily played under that tree all day long…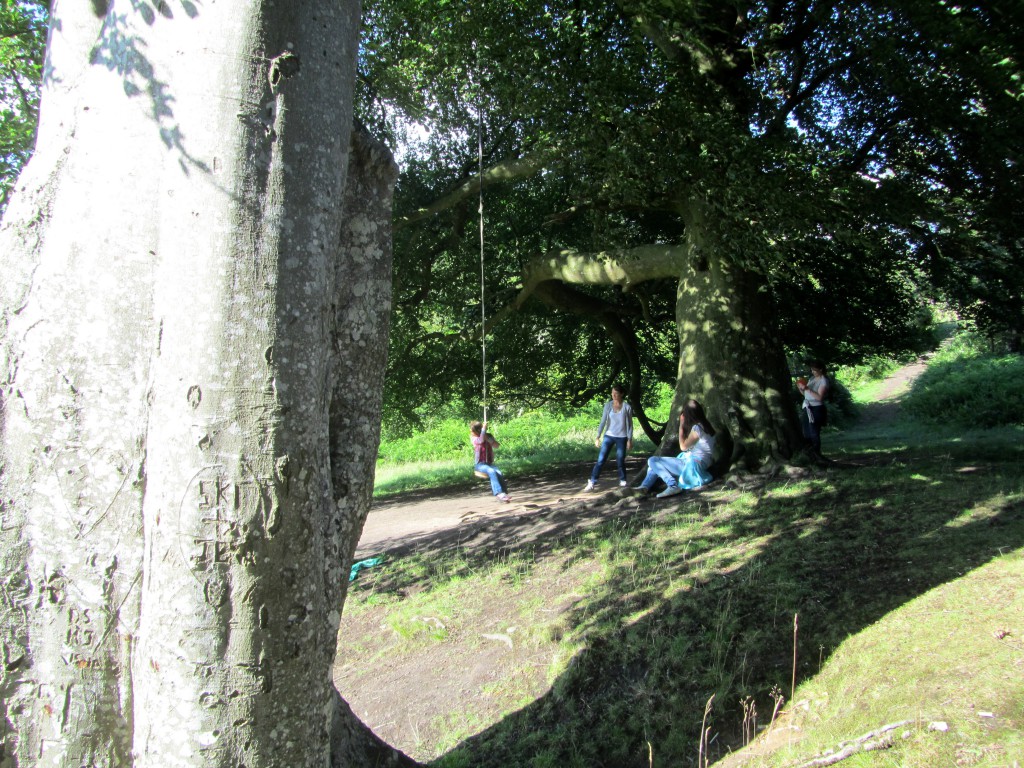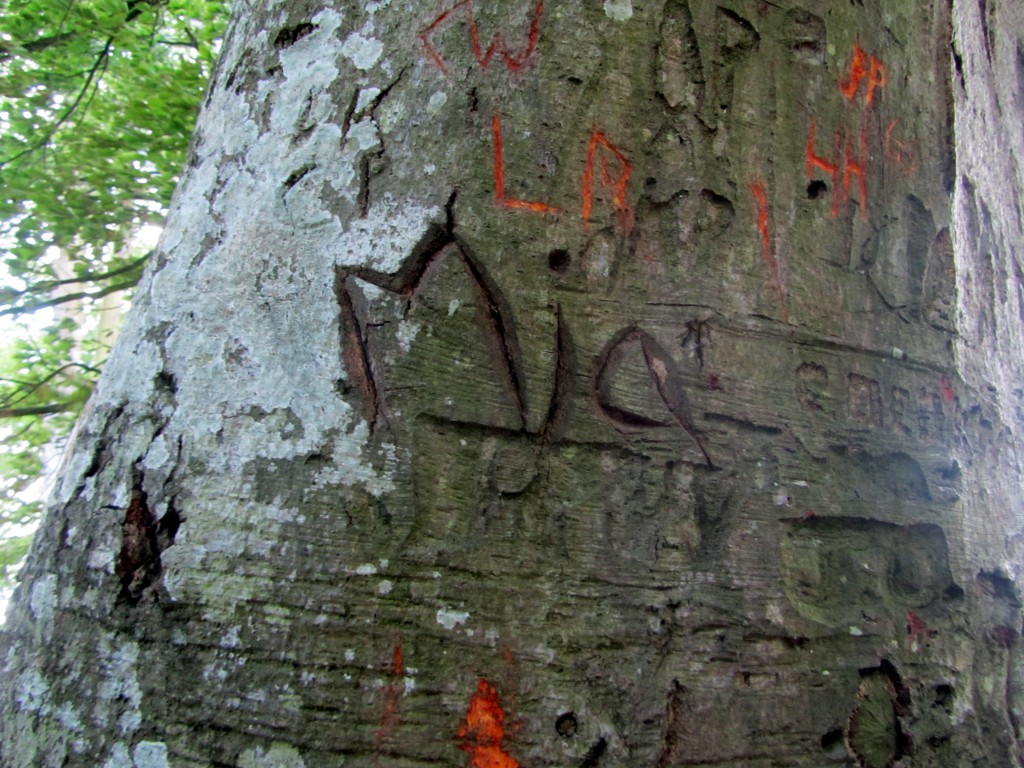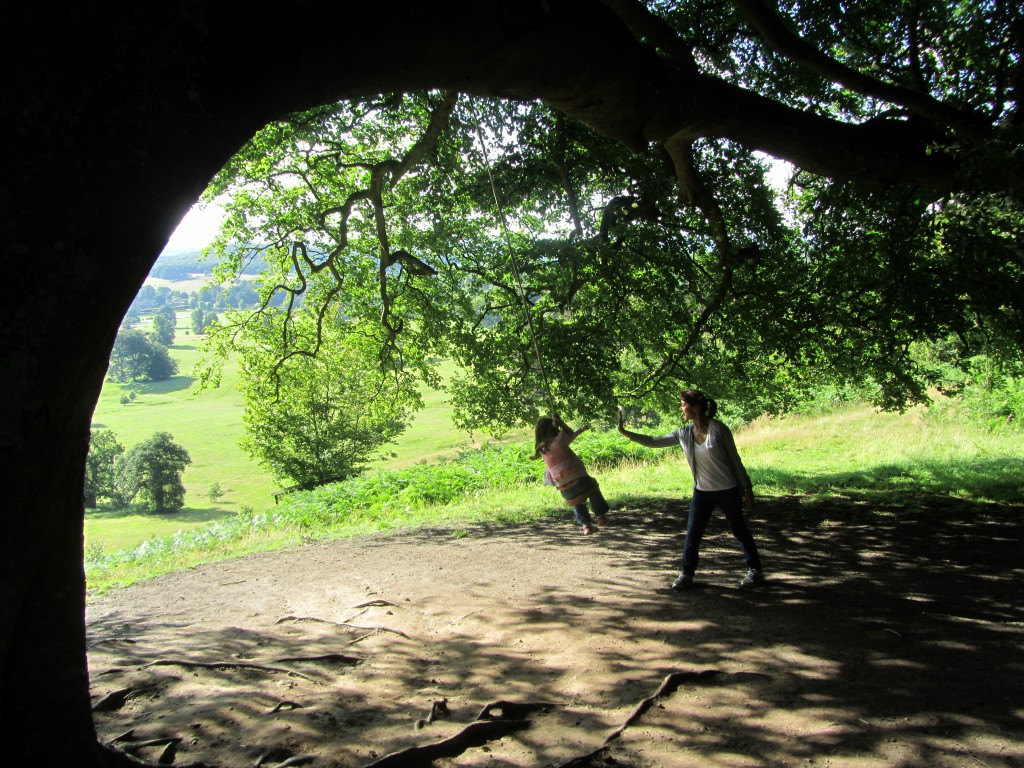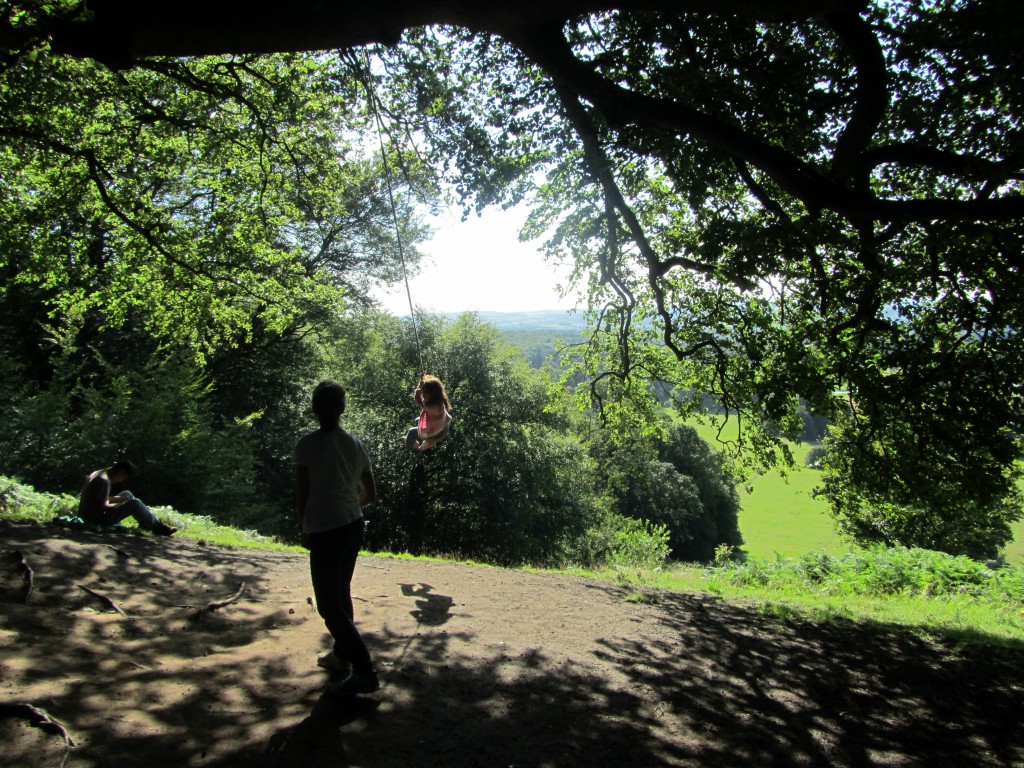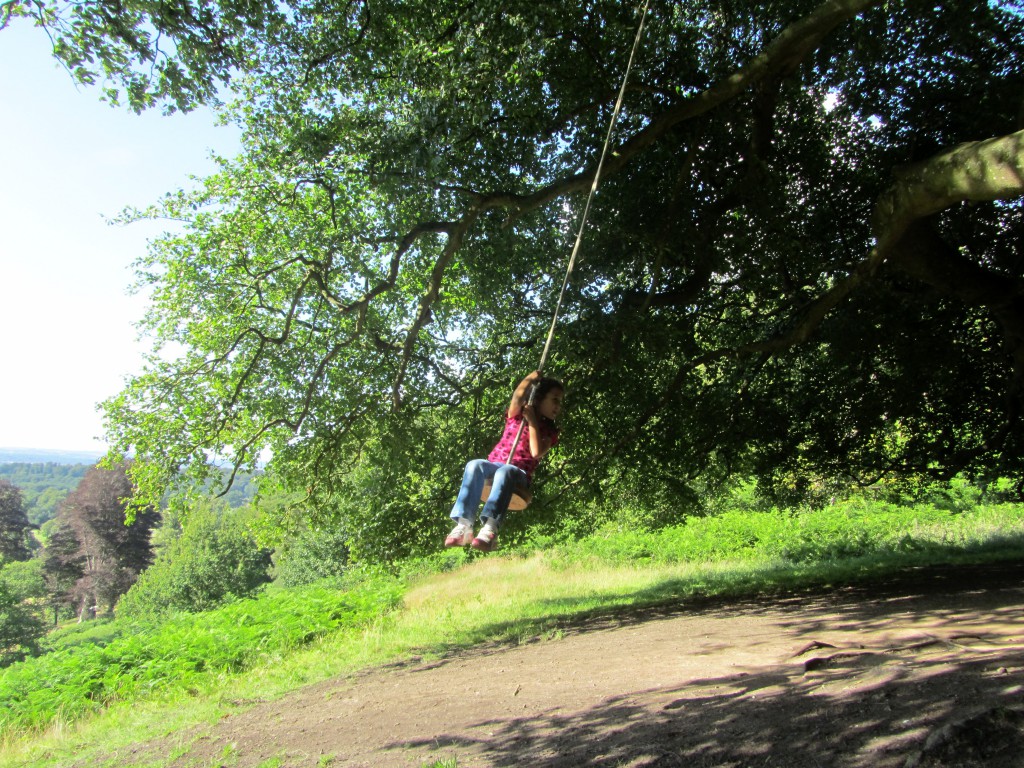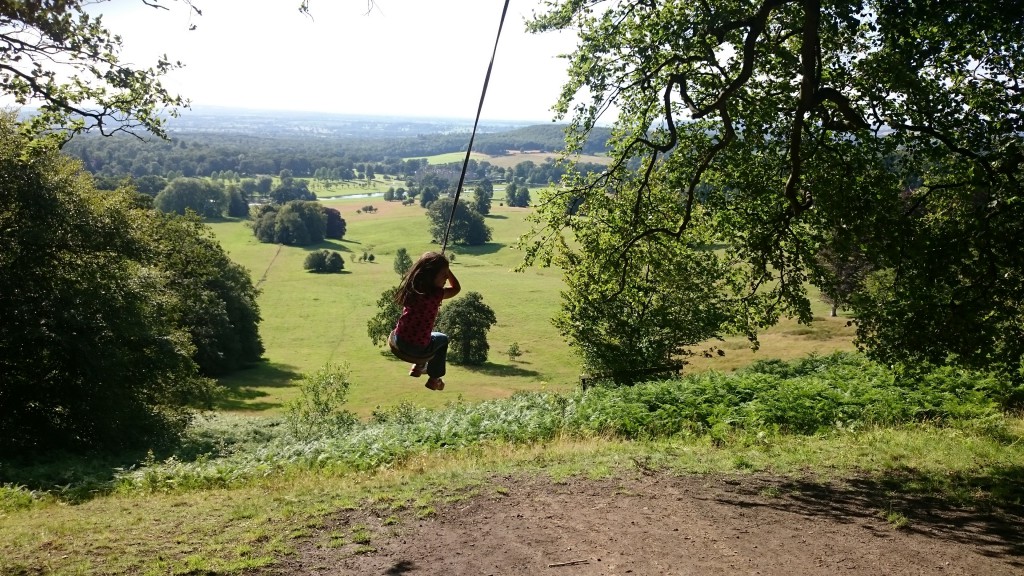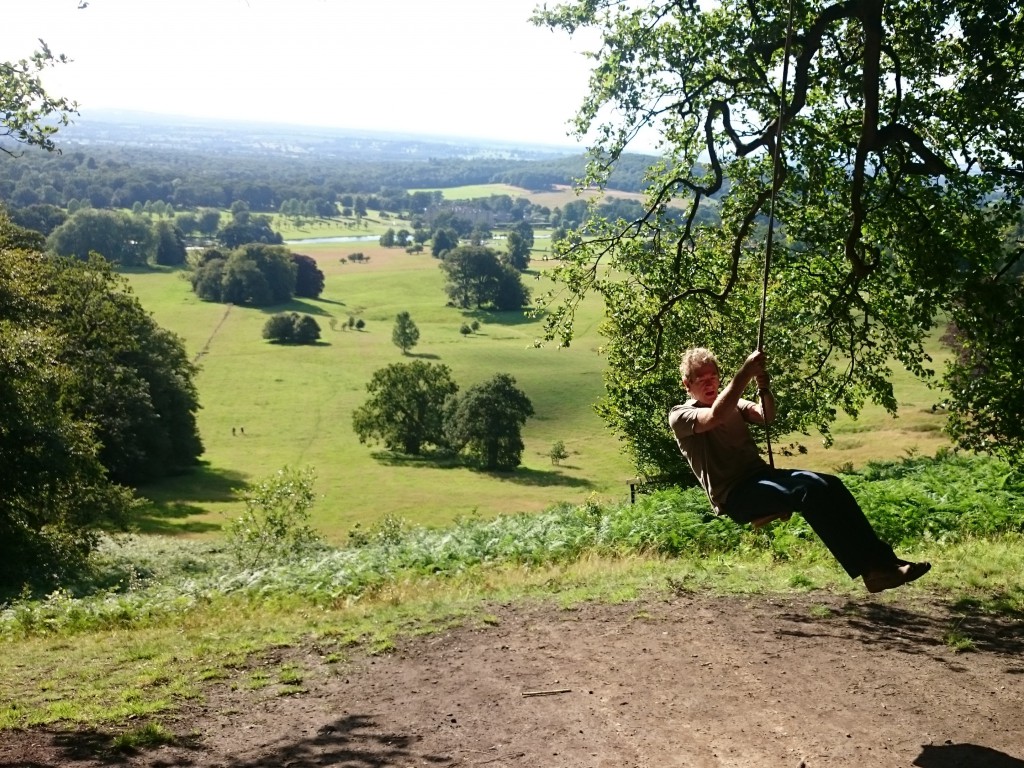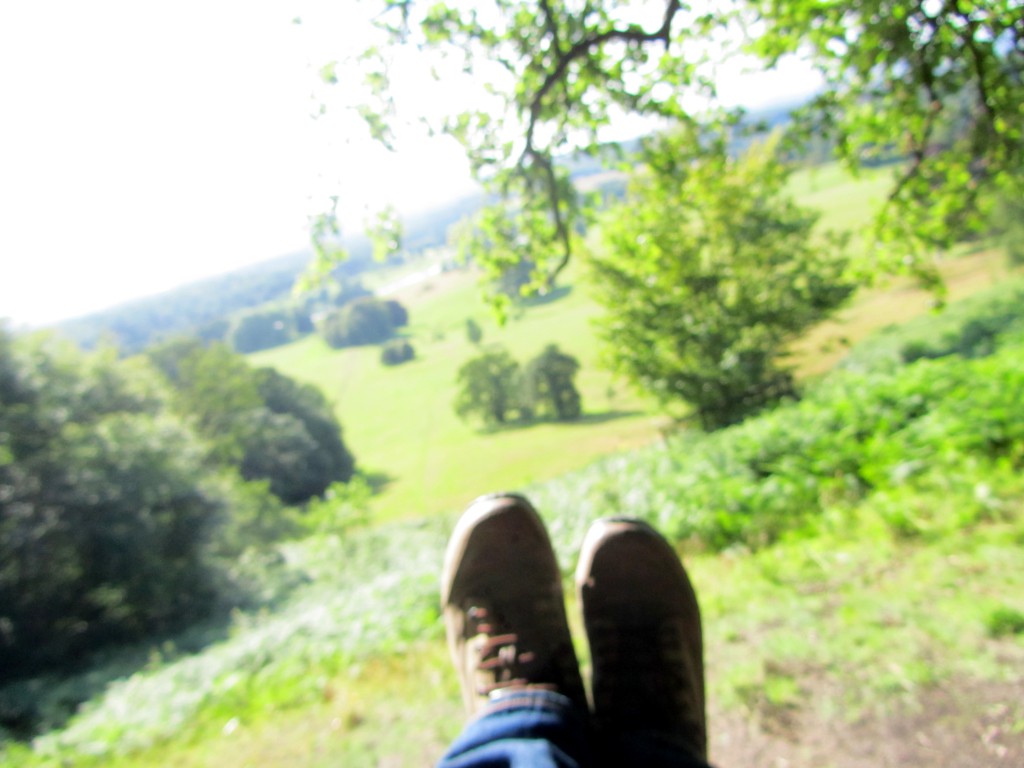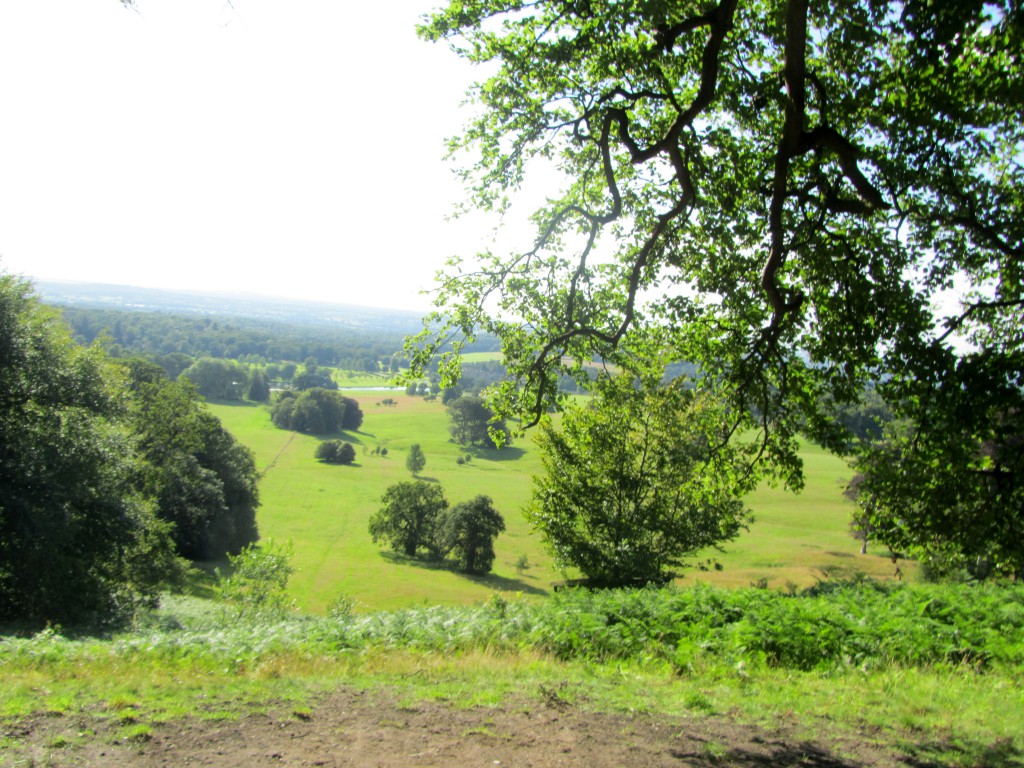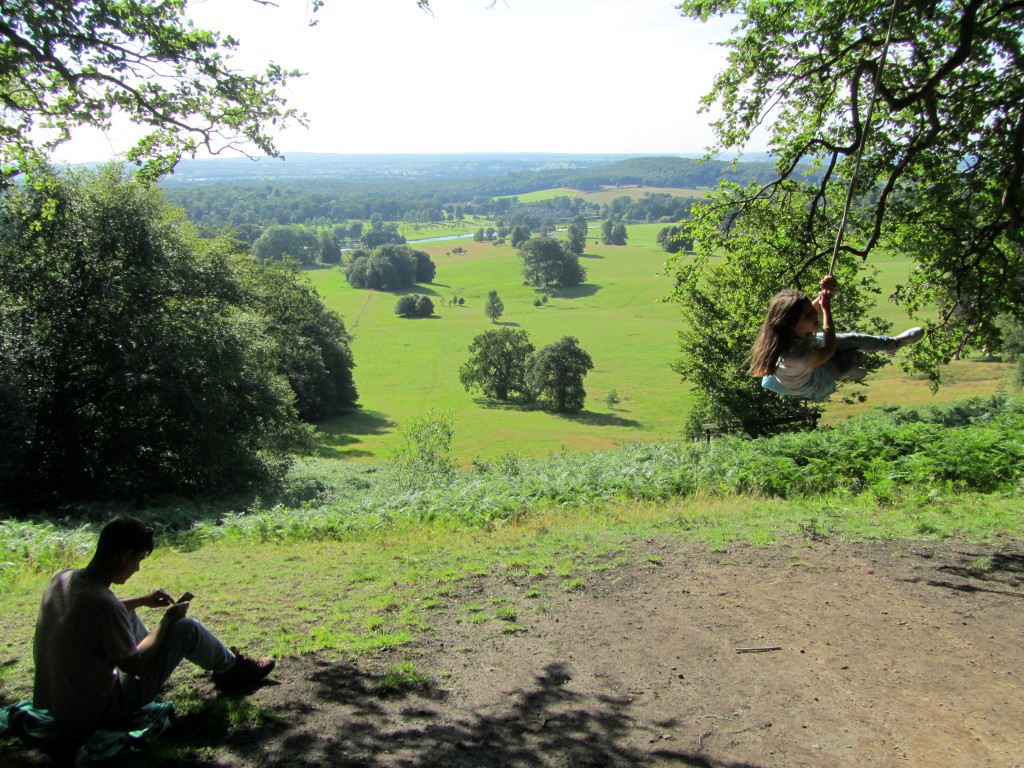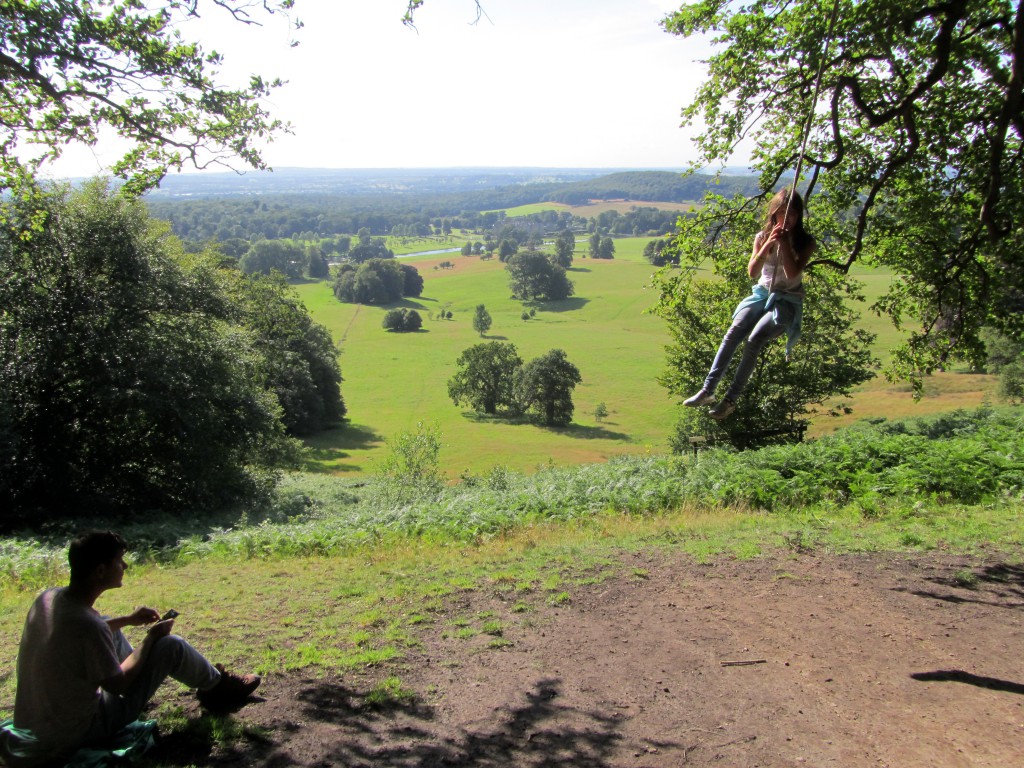 ※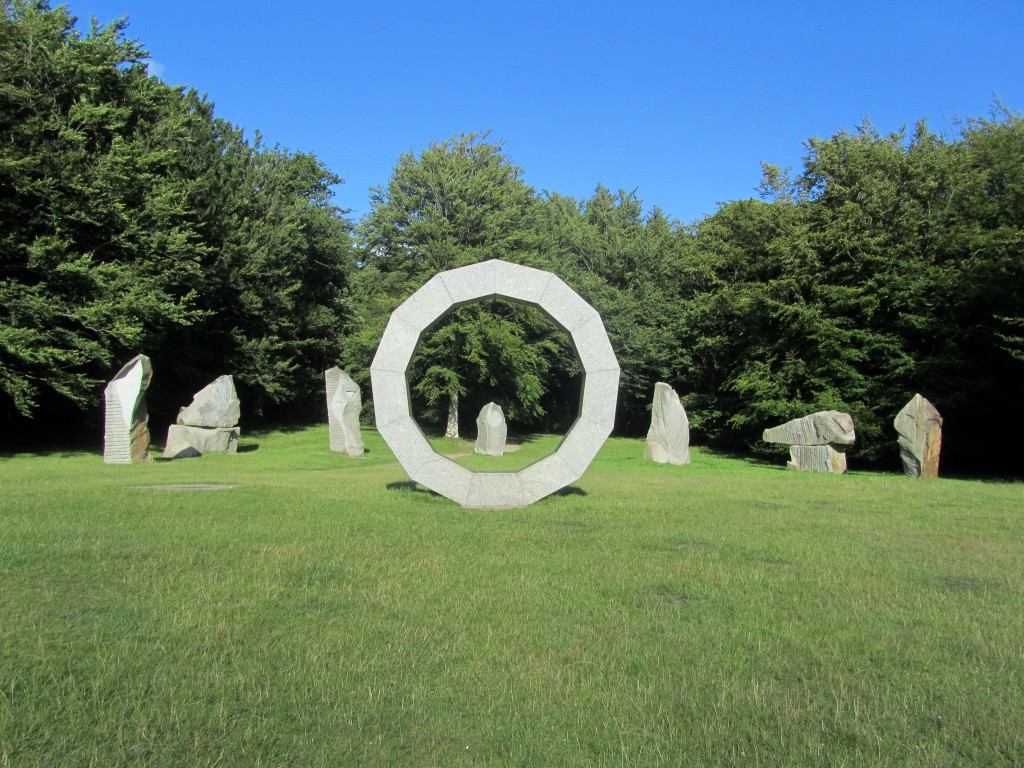 Afterwards we left Heaven's Gate via a group of sculptures by Paul Norris,
a circular portal and seven standing stones, seven steps to heaven.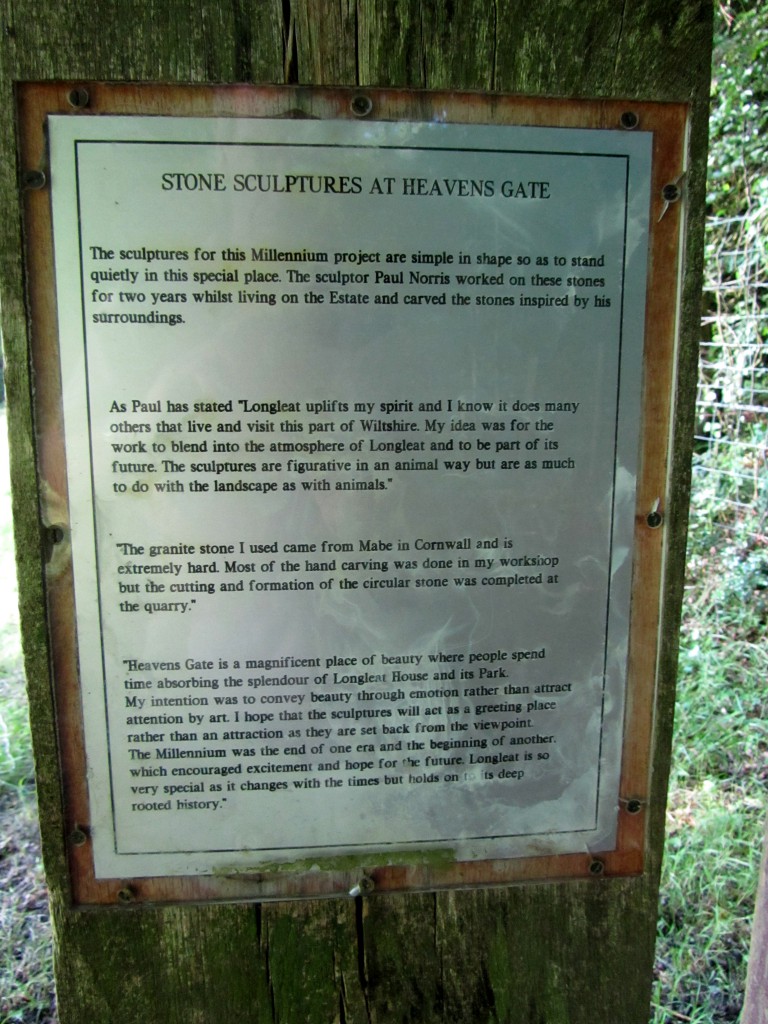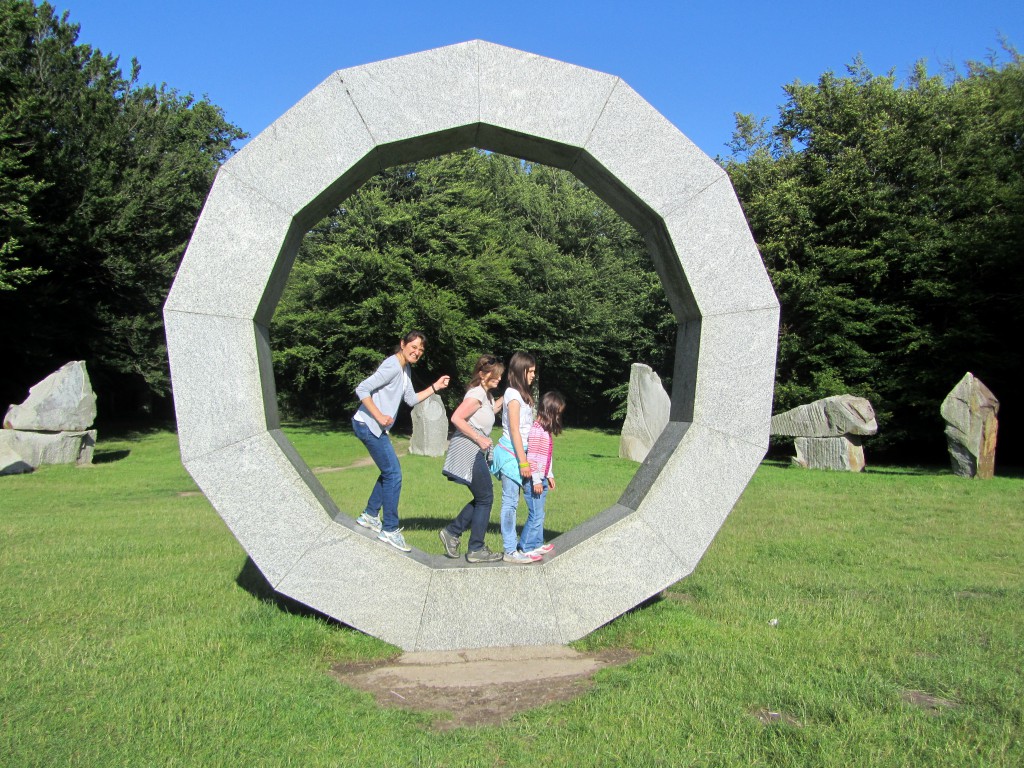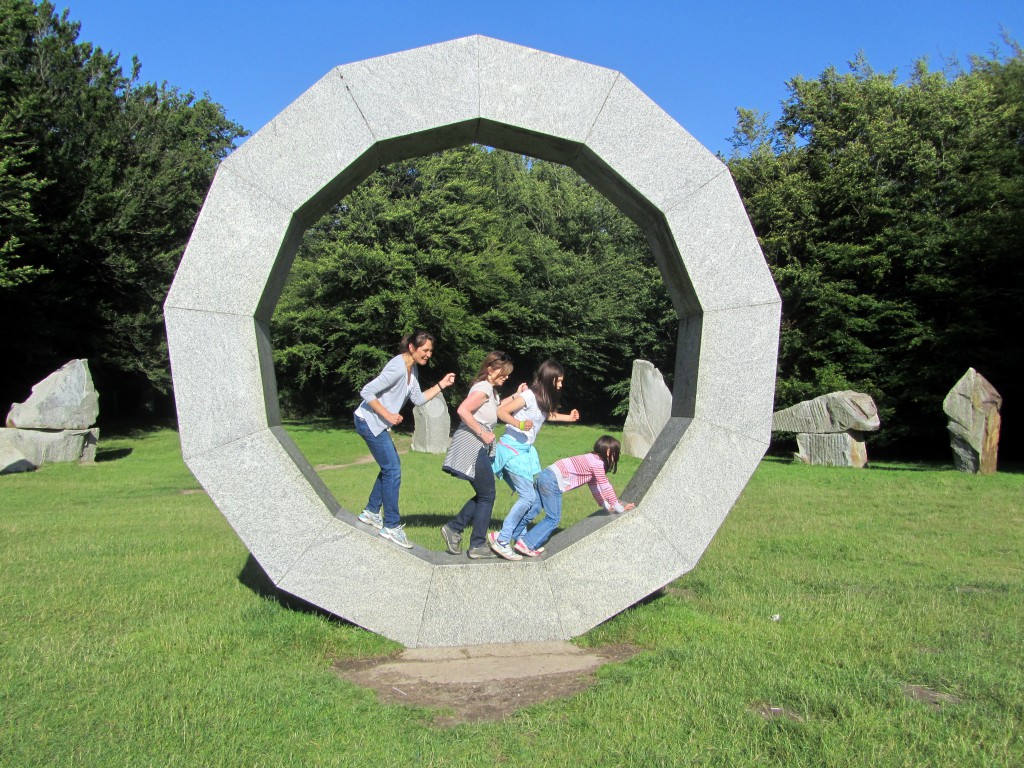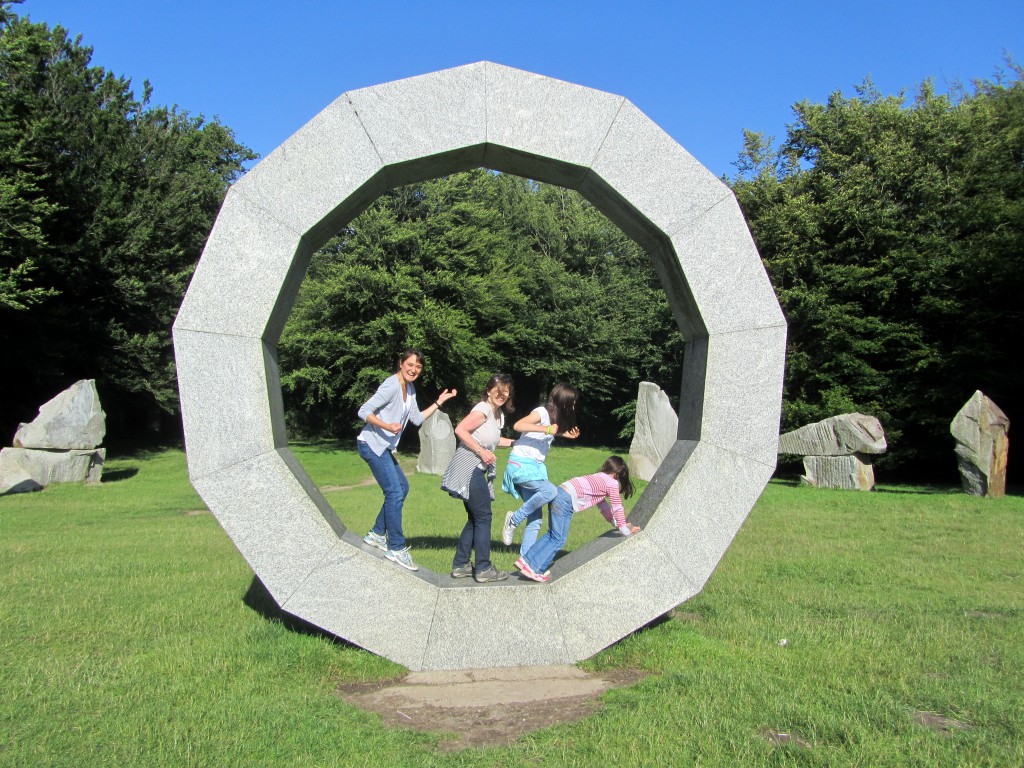 ※
From here we drove around the edge of the estate to Horningsham and finally found the place we'd been looking for. The Bath Arms was a welcome reward for our wanderings, with interesting bars and generous gardens, where the pendulum of Heaven's Rope Swing gradually came to a rest.