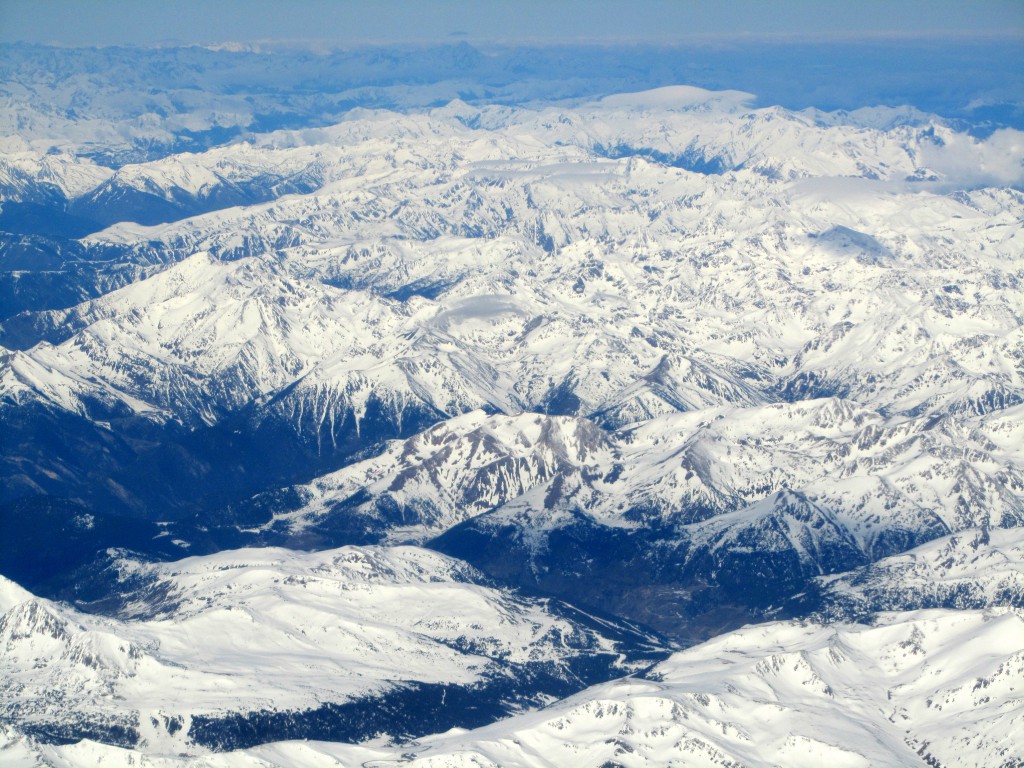 Over the Pyrenees a week before Easter, en route to Barcelona, the spectacular view a heartbreaking reminder of the suicidal plane crash five days earlier. A flight from Barcelona to Düsseldorf had fallen from the sky onto similar mountains near Barcelonnette in the French Alps. It was impossible not to think of it, to imagine its kamikaze descent, to remember its helpless victims.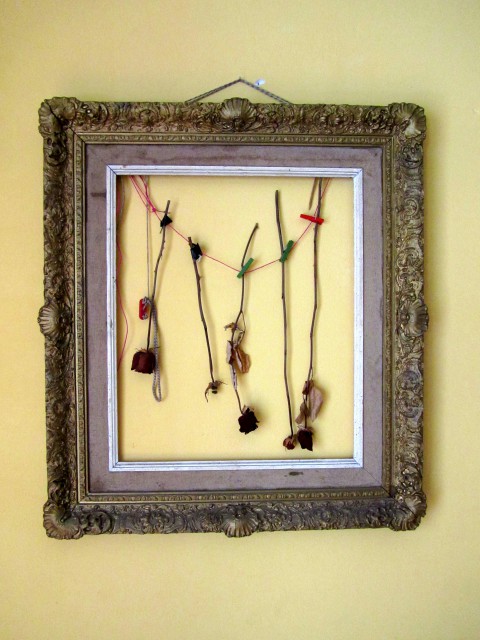 We gave thanks for a safe landing and went in search of Lottie who had recently moved to a new apartment. Home is not where the art is, but where the picture-frame is. Found at the flea market.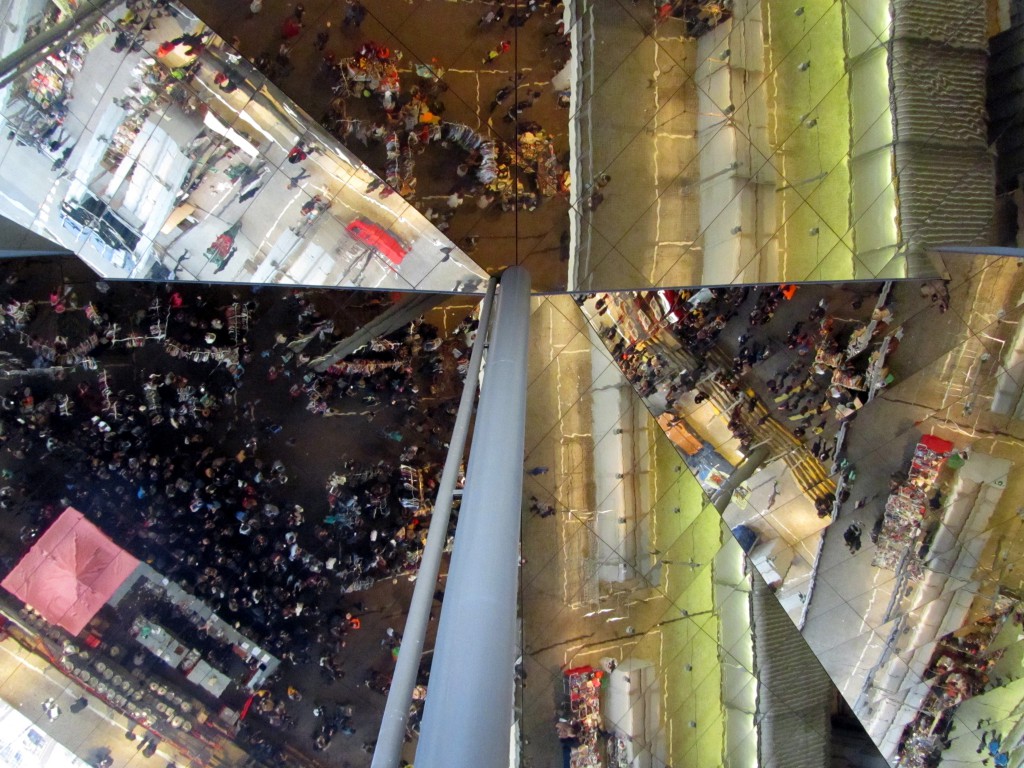 She showed us the sights. We walked from Lesseps to Glòries, to the 14th century flea market in the brand new Fira de Bellcaire with its cubist mirrored ceiling. It's a vibrant hub of miscellaneous bric-a-brac, rescued and recycled, a festival of retro vintage and street food pulsating with loud dance music.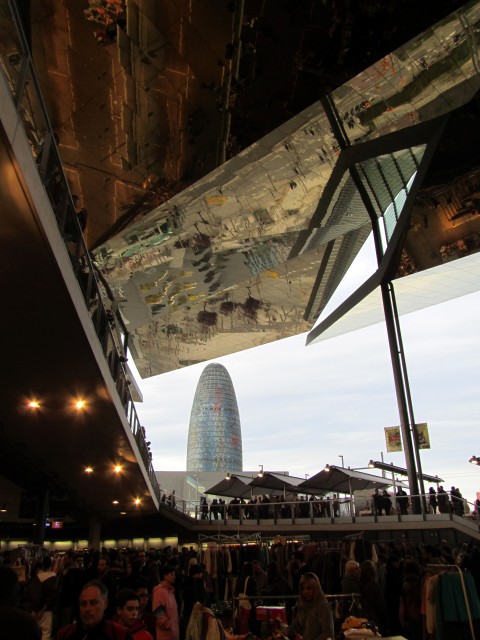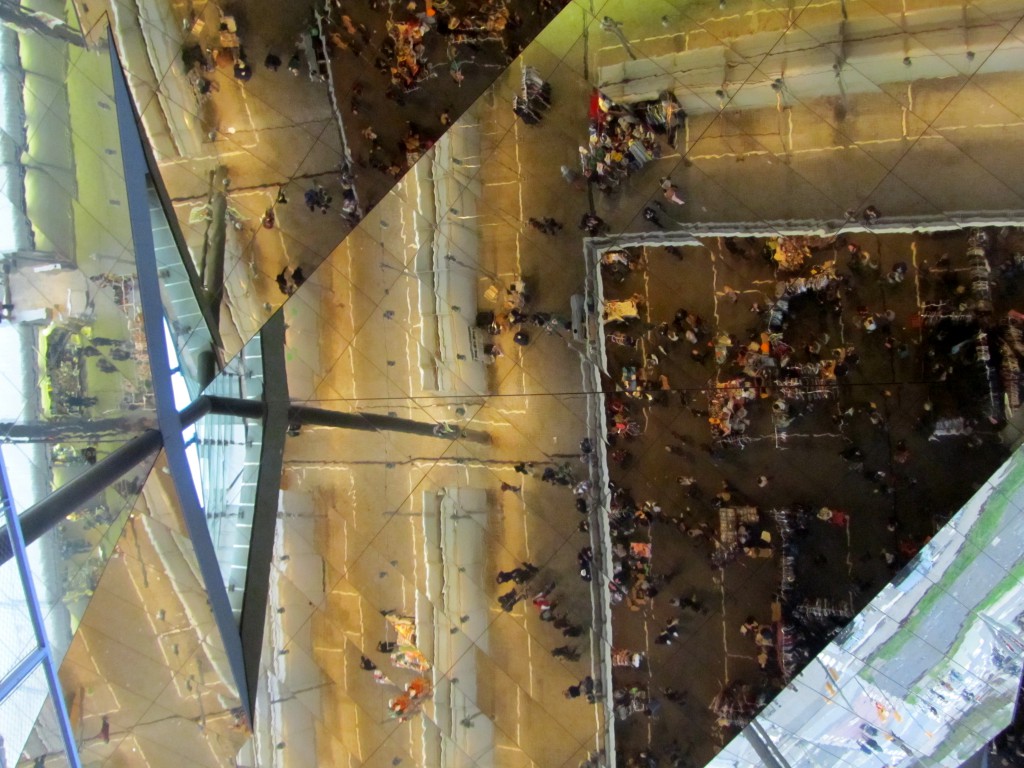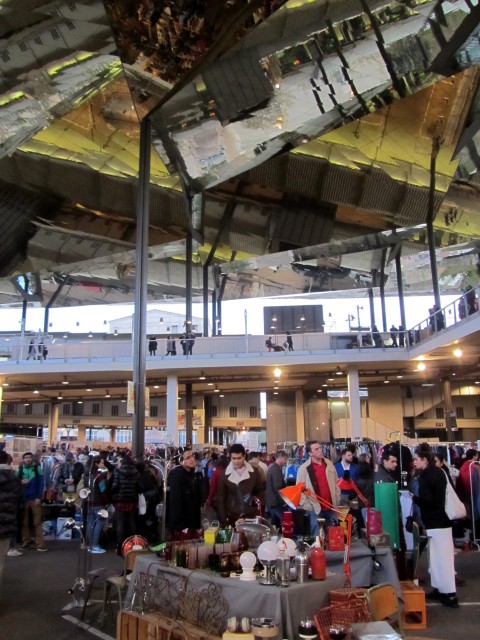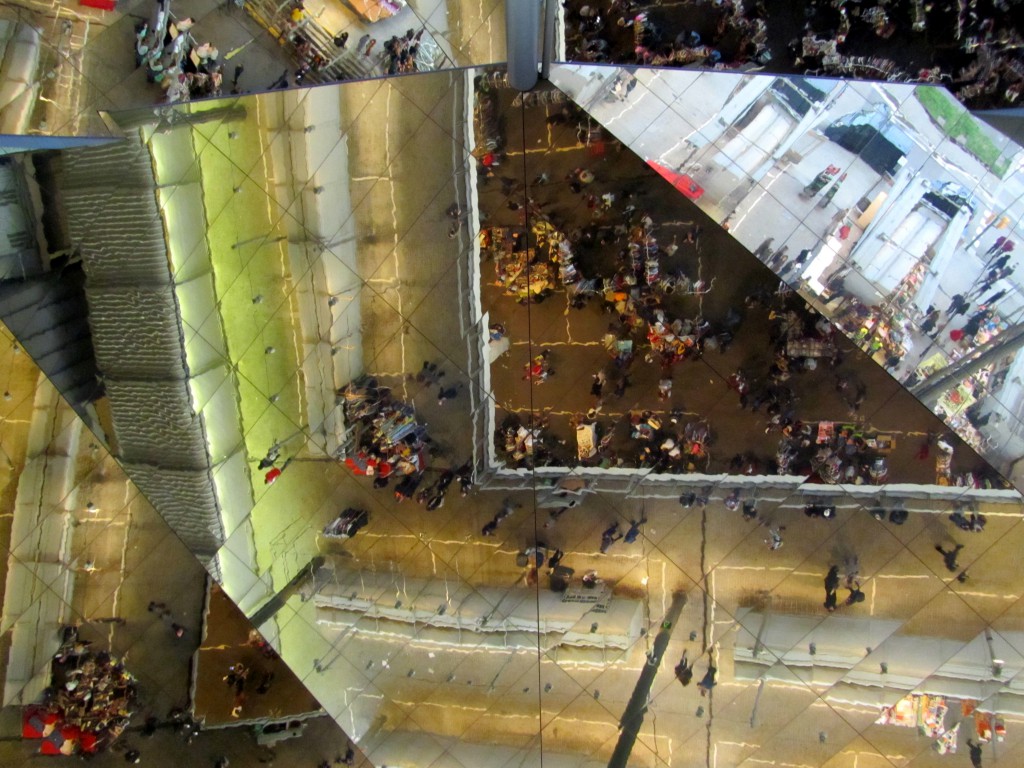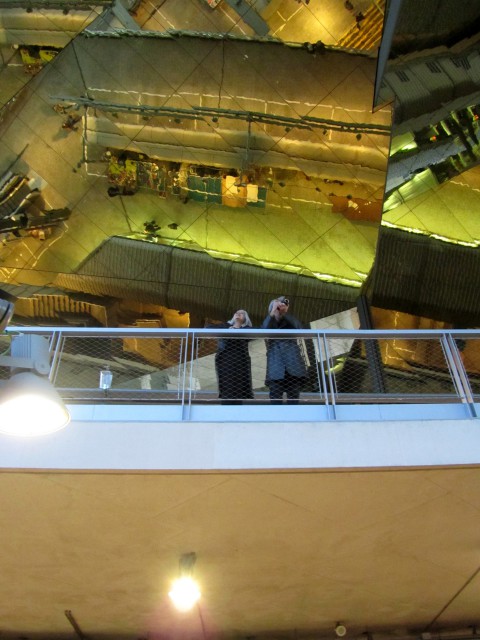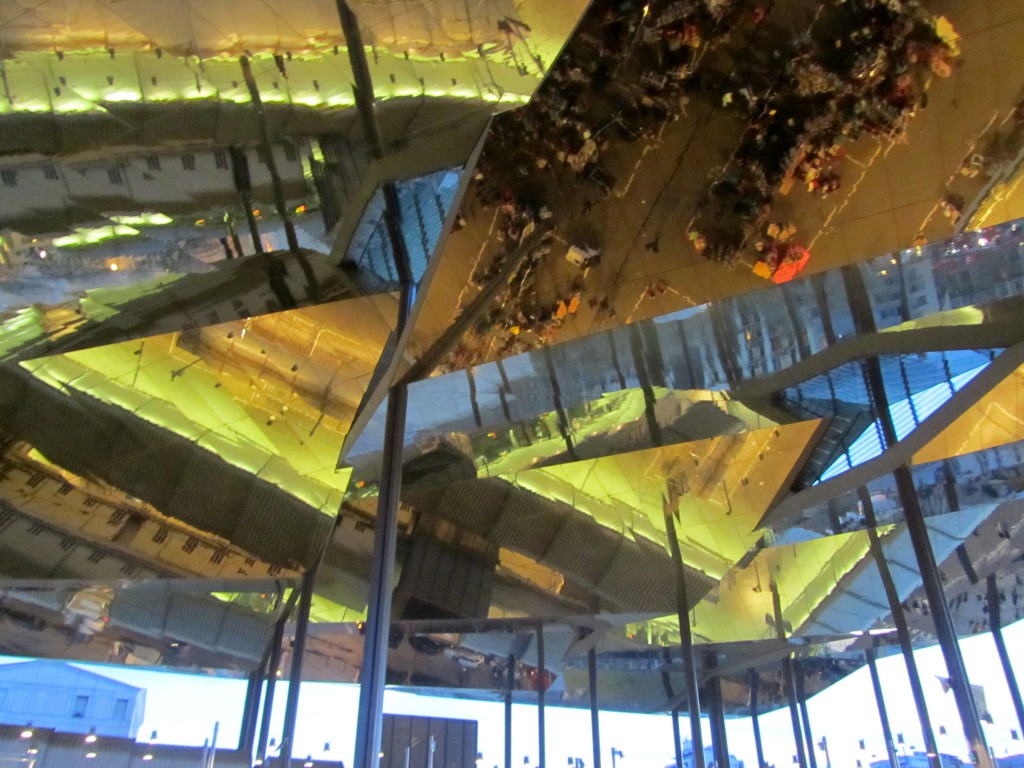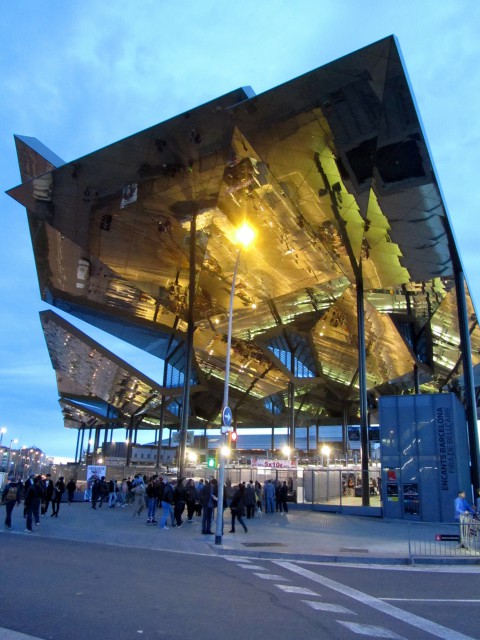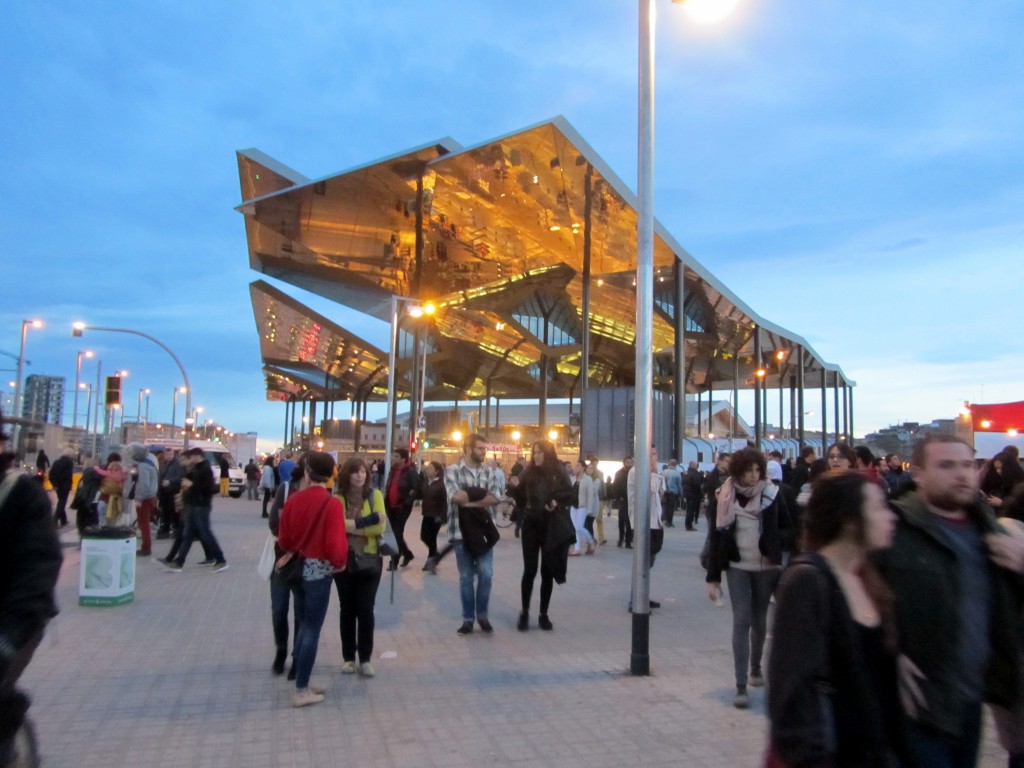 Here's a short film about the transfer of the old market of Encants Vell to the new market of Encants Barcelona Fira de Bellcaire.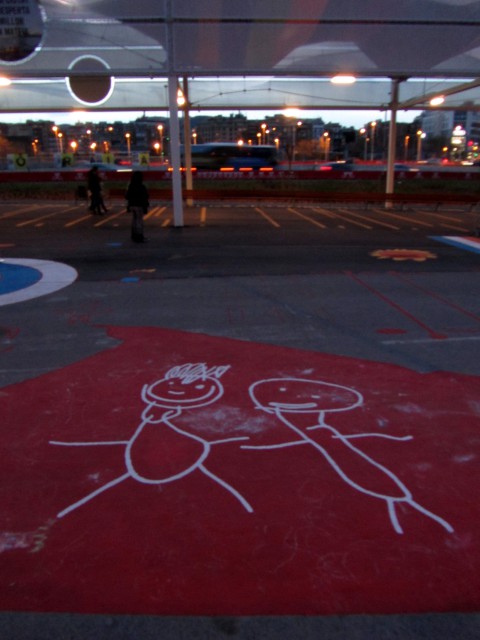 (Interlude 1: Roca Barcelona Gallery)

We took a train down the coast to Sitges and had lunch on the promenade at La Santa Maria, a charming old-world hotel and made believe we were in Cuba for the afternoon.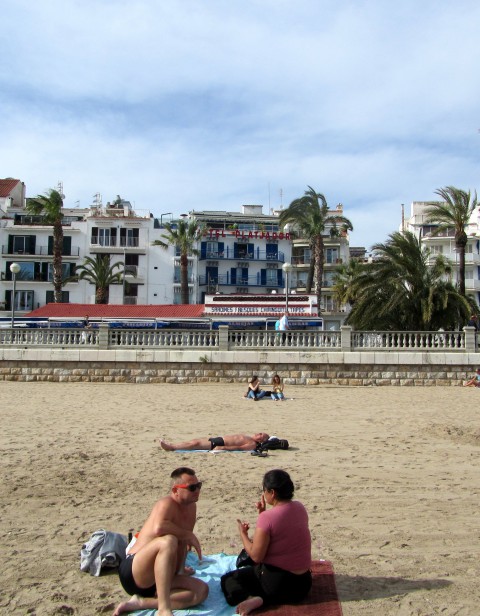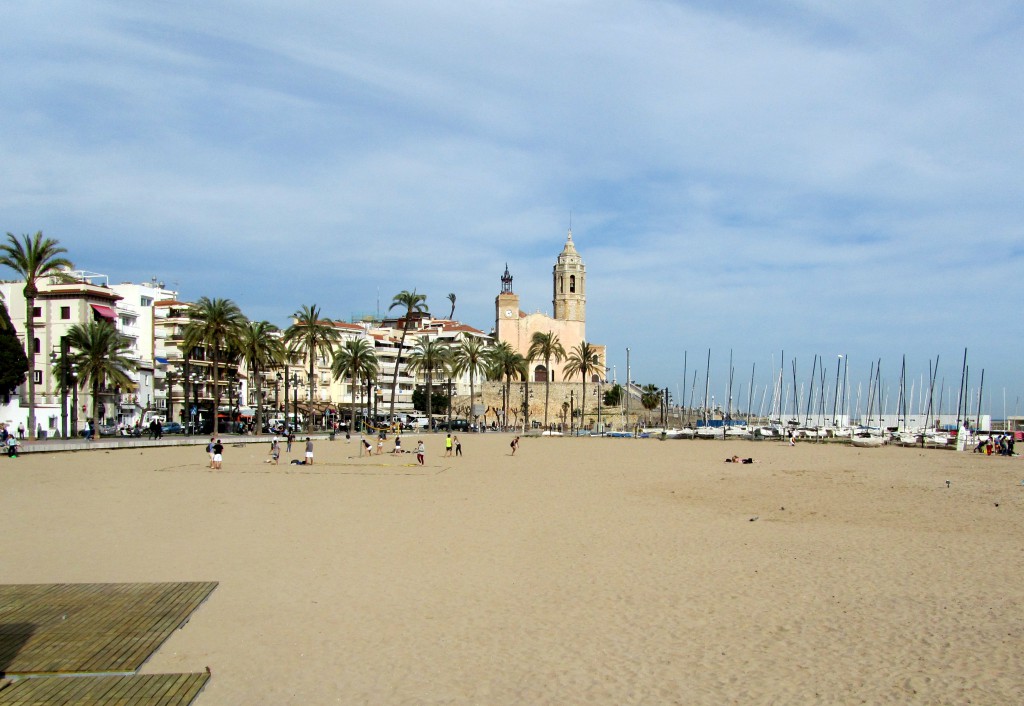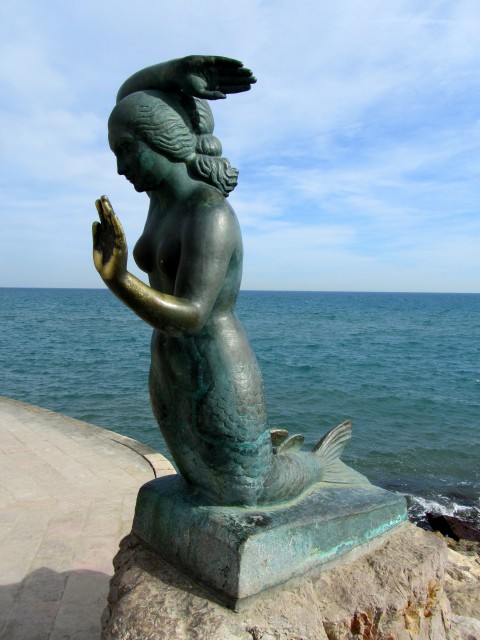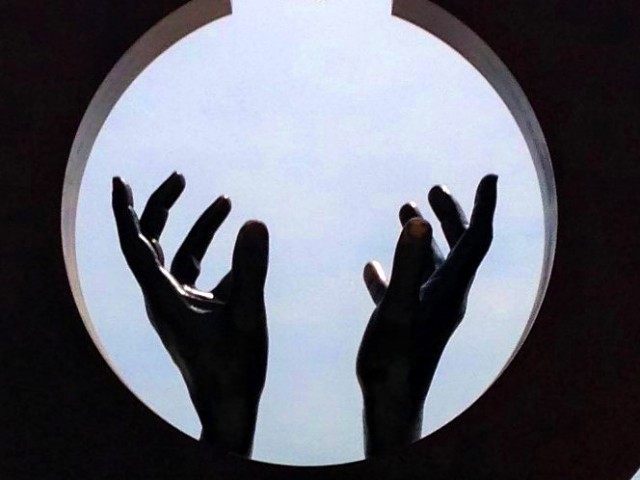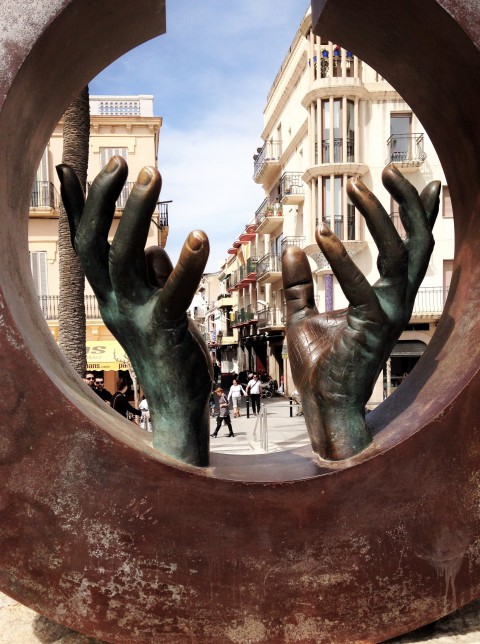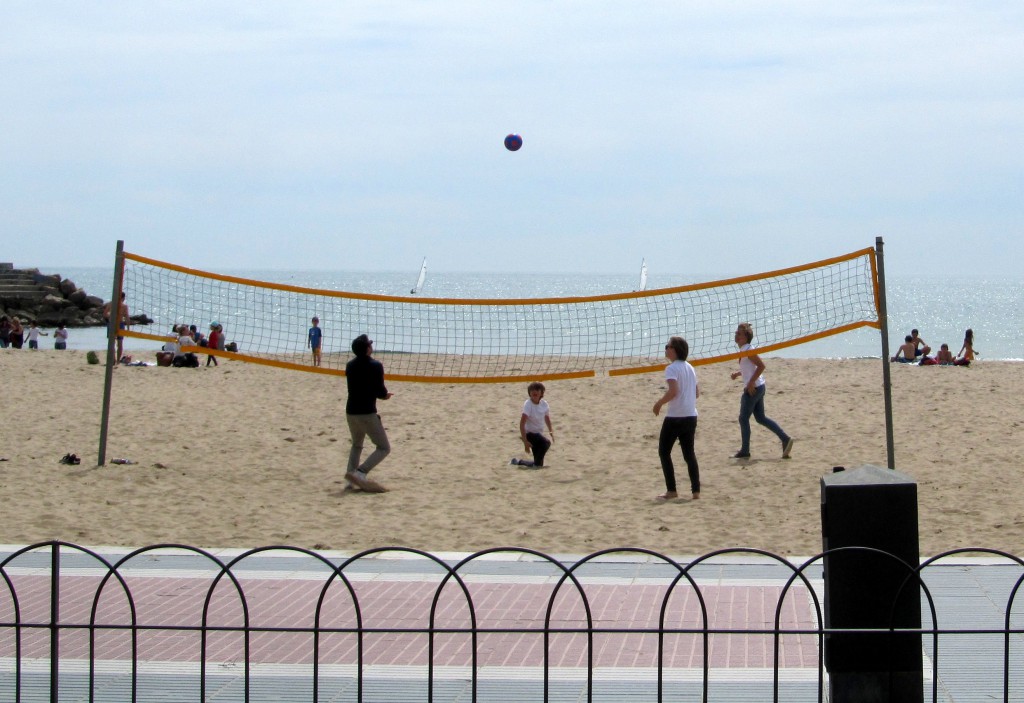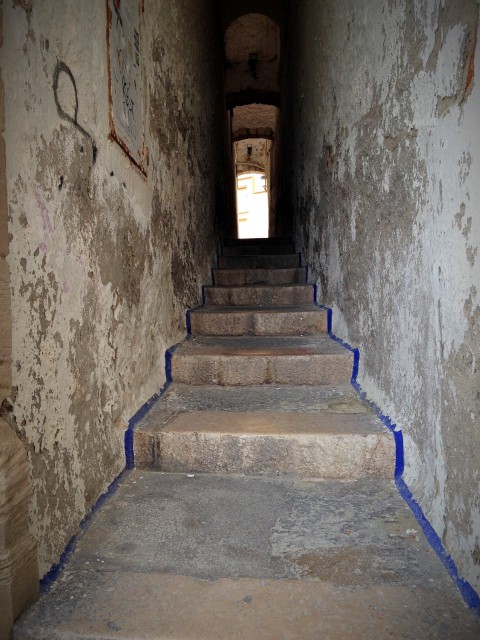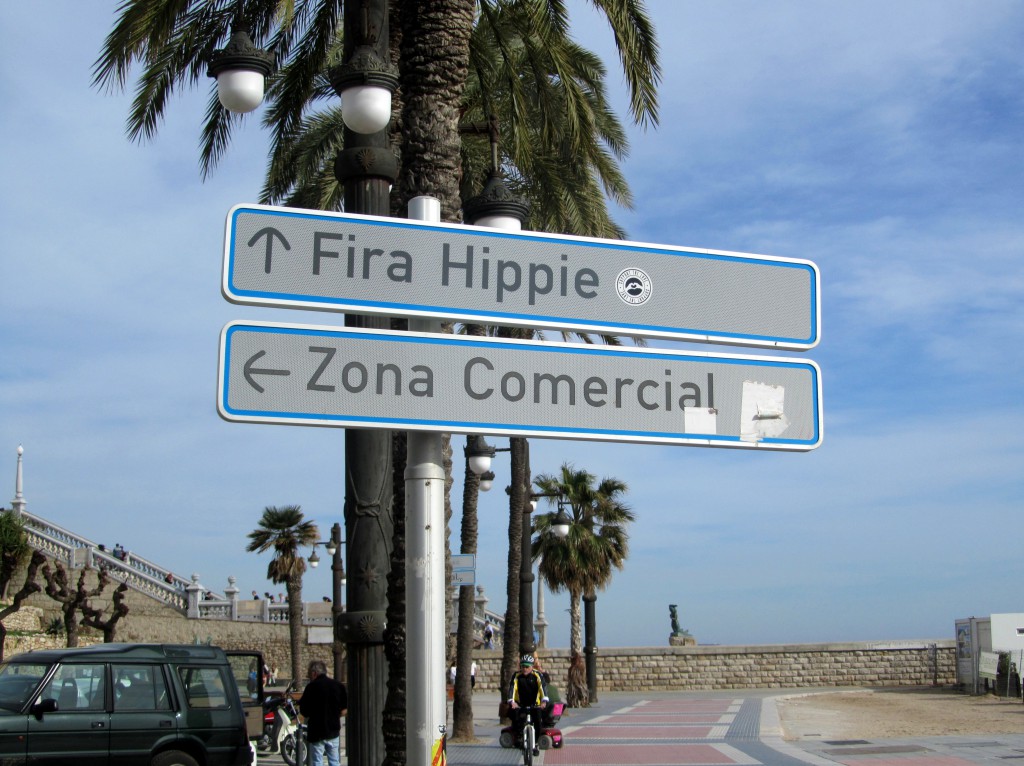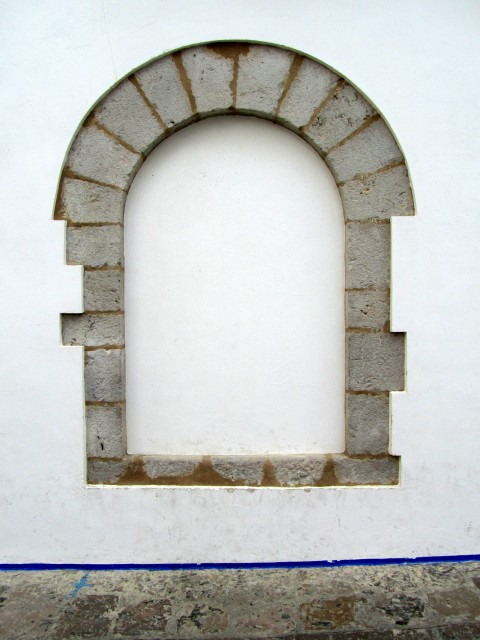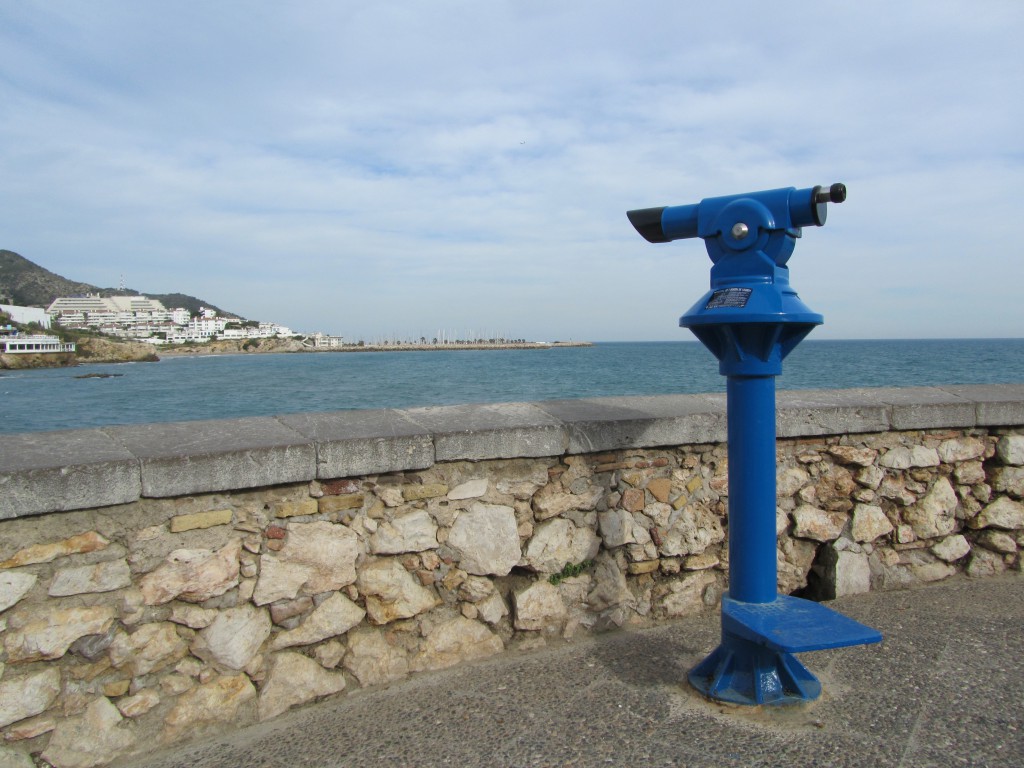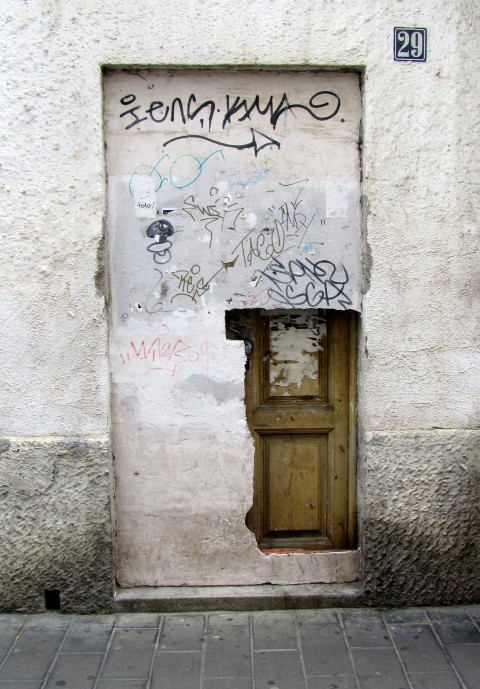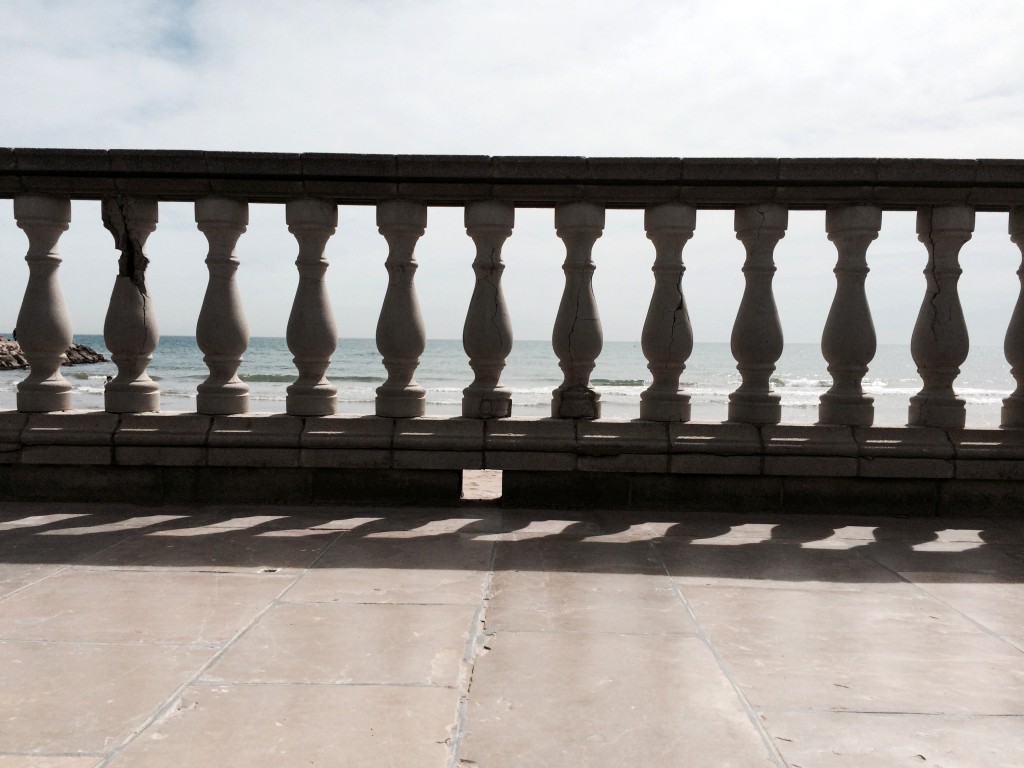 Back in Barcelona we discovered an interesting frame shop, but too late to go inside.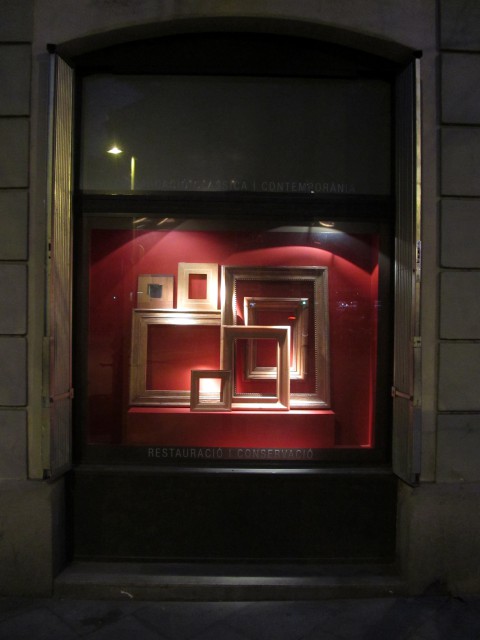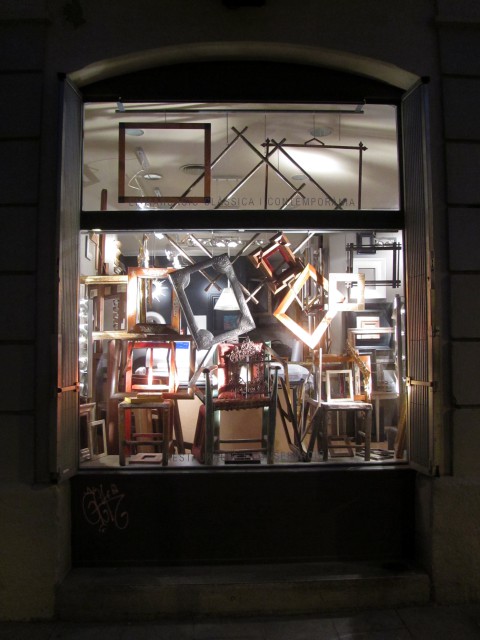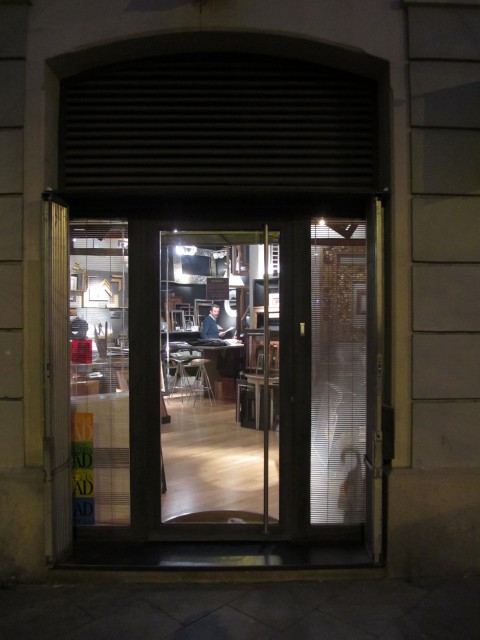 Lab-Art, Carrer d'Enric Granados 15-17, 08007 Barcelona, www.lab-art.es
(Interlude 2: Parc Creueta del Coll)
(Interlude 3: Montserrat)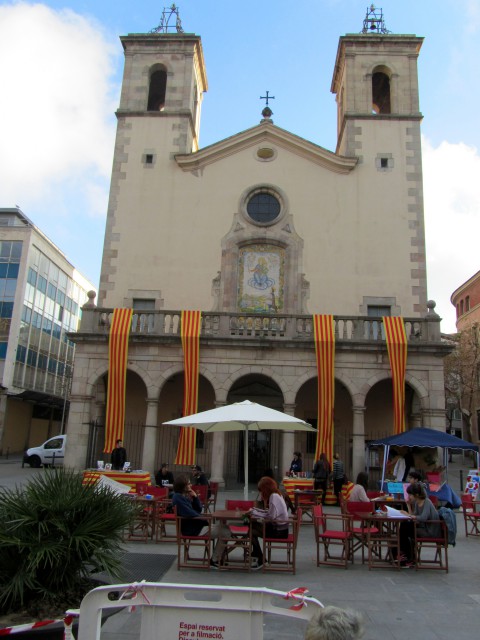 At Flax & Kale, across the street from Sant Pere Nolasc, all dressed up in Catalan stripes.
(Interlude 4:La Pedrera)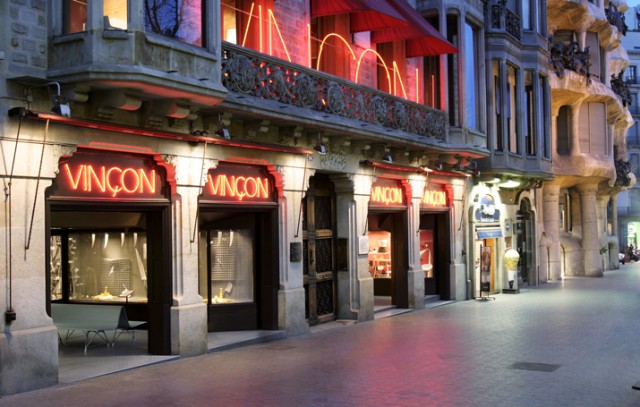 On Passeig de Gràcia we called in at Vinçon, a furniture and design store in a Modernista mansion.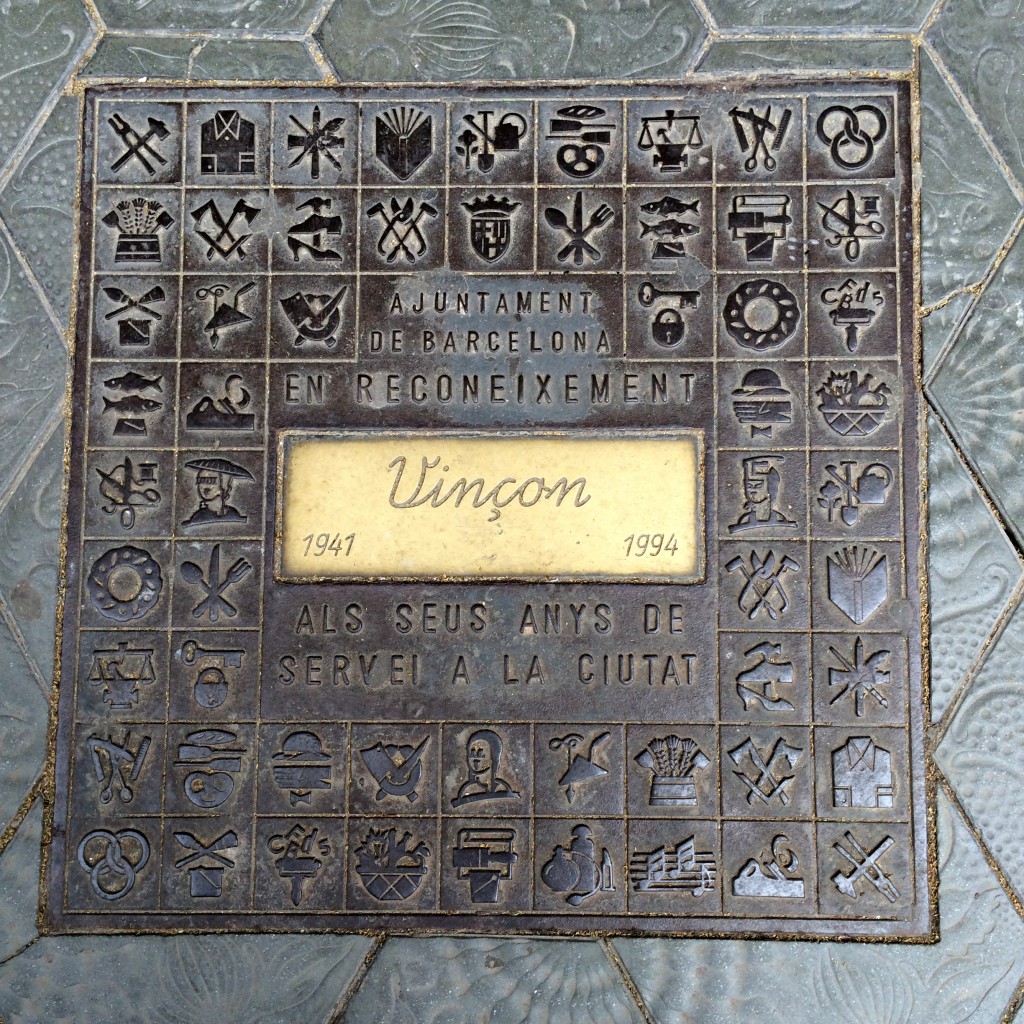 Vinçon showcases modern European design in an enormous old palatial setting. The retail space here is vast, but the stock includes small items such as Filofaxes alongside stylish kitchenware. A must-see in Vinçon is one of Barcelona's most elaborate Modernista fireplaces. Vinçon is next door to one of Barcelona's most famous buildings, Casa Milà (La Pedrera), and the two help trace the history of design in the city – KeyGuide Barcelona, 2011.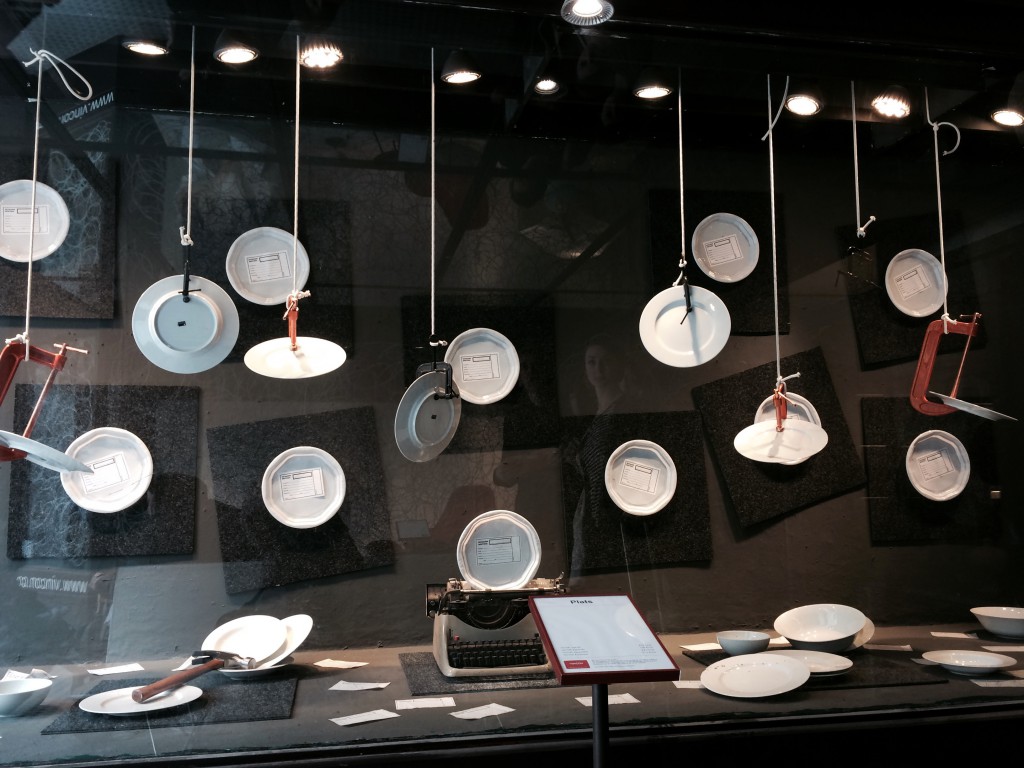 Vinçon is housed in Casa Ramon Casas, once the home of eminent Catalan painter Ramon Casas, 1866-1932. His former studio on the first floor was the temporary venue for el taller d'Artigau a l'estudi de Ramon Casas, the exhibition of a single large painting by Francesc Artigau.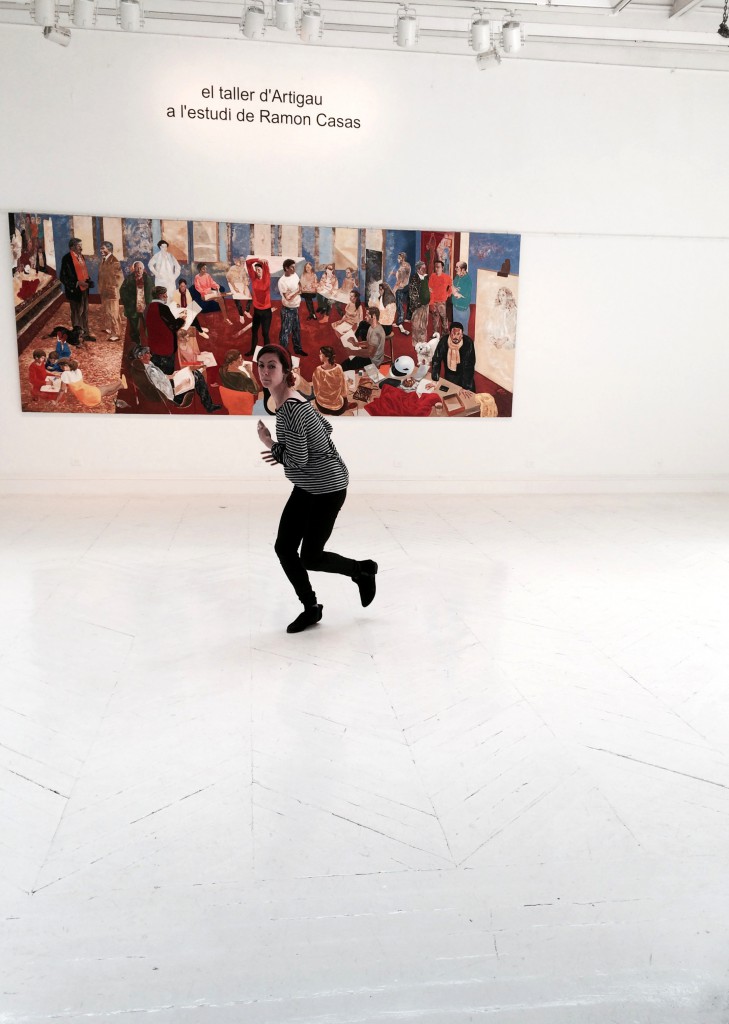 And for a few minutes on April Fools' Day it became an impromptu performance space.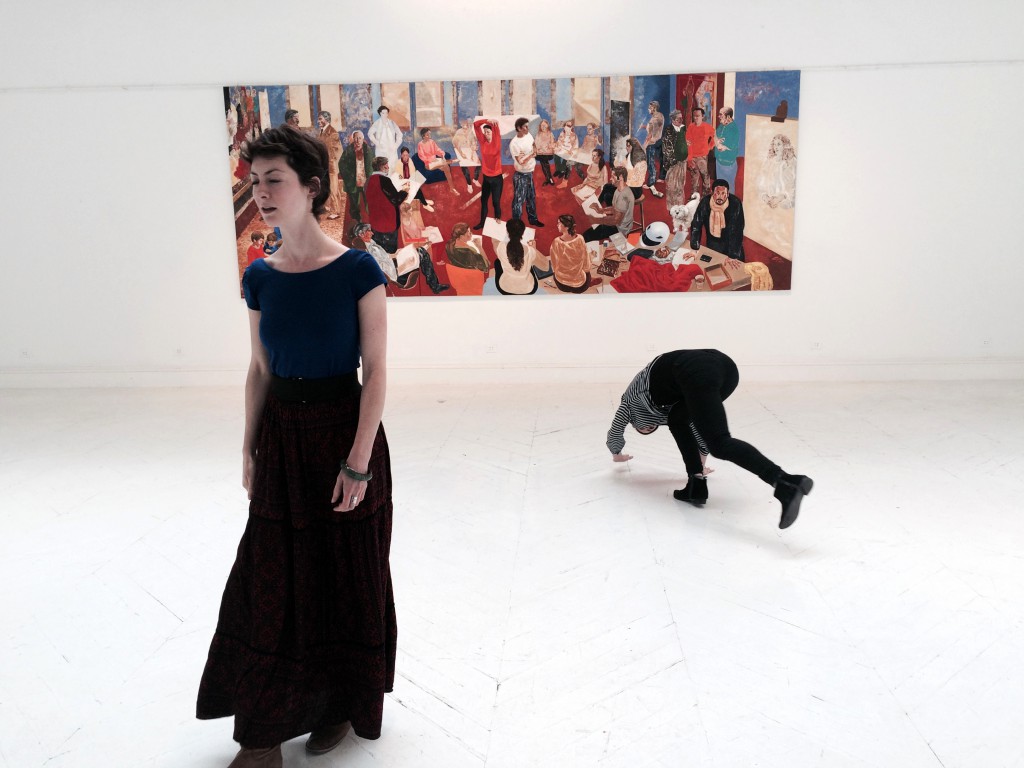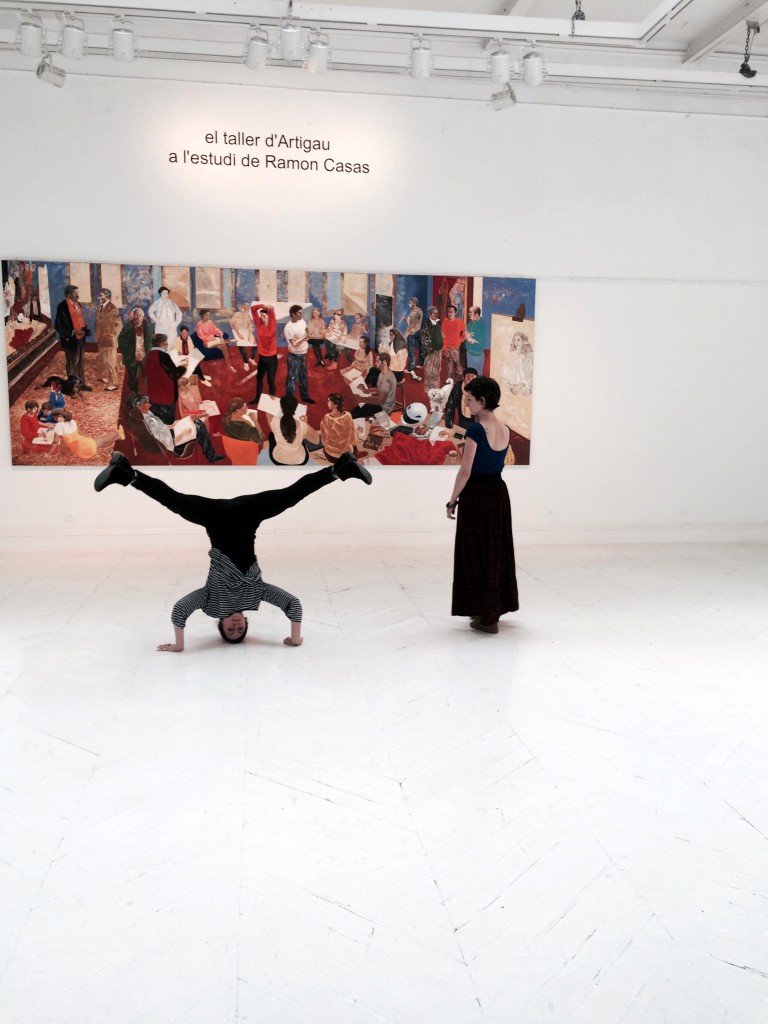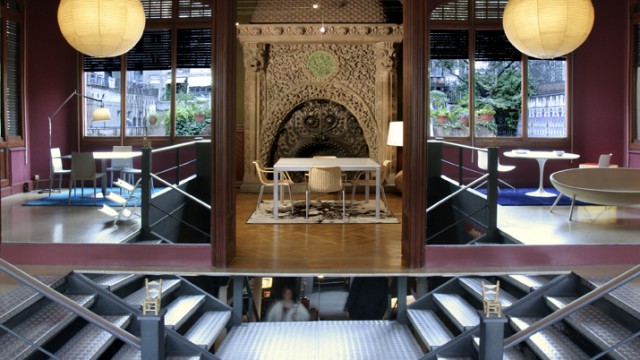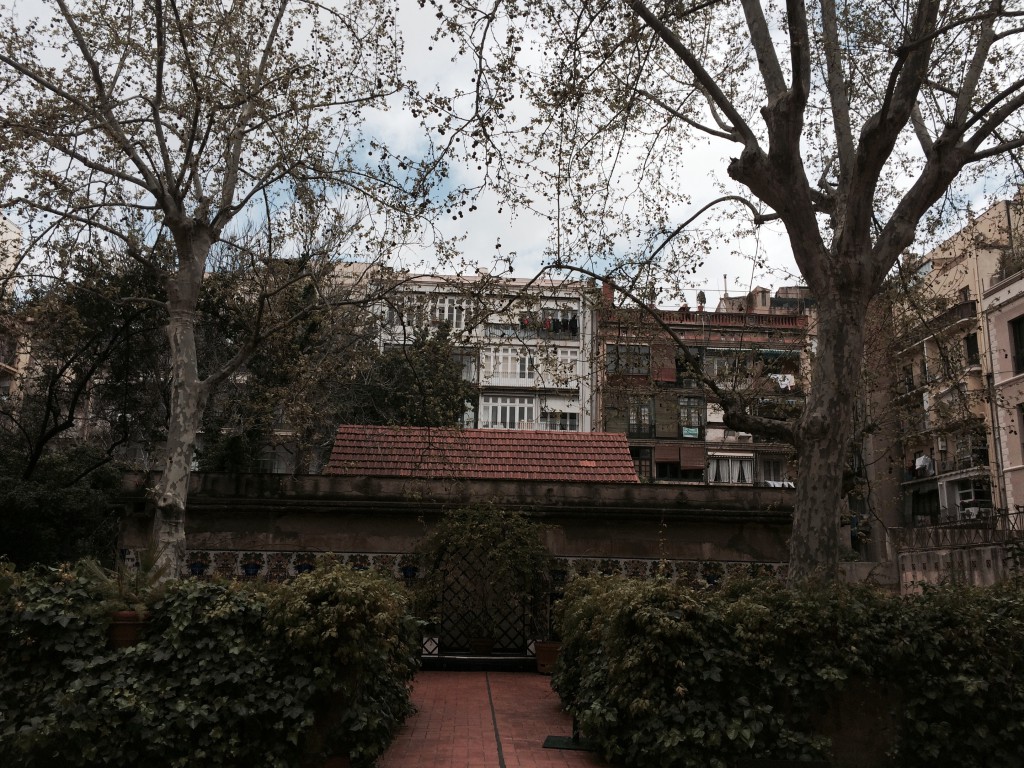 Twin plane trees grow from lightwells through the flat roof, either side of the studio of Ramon Casas.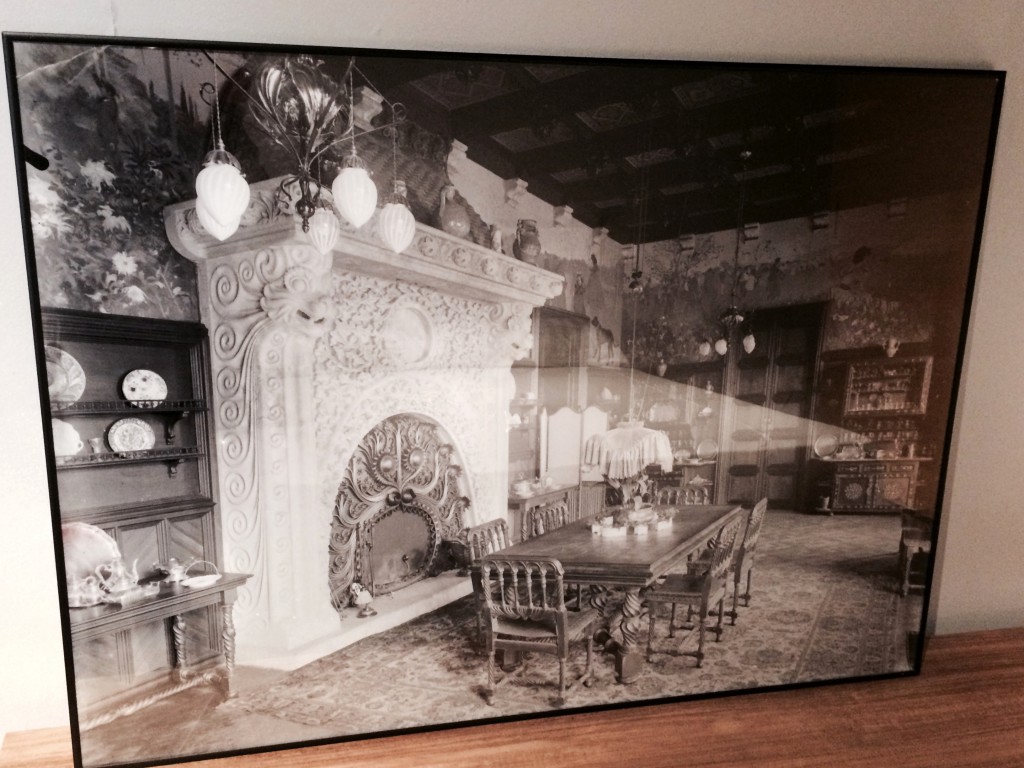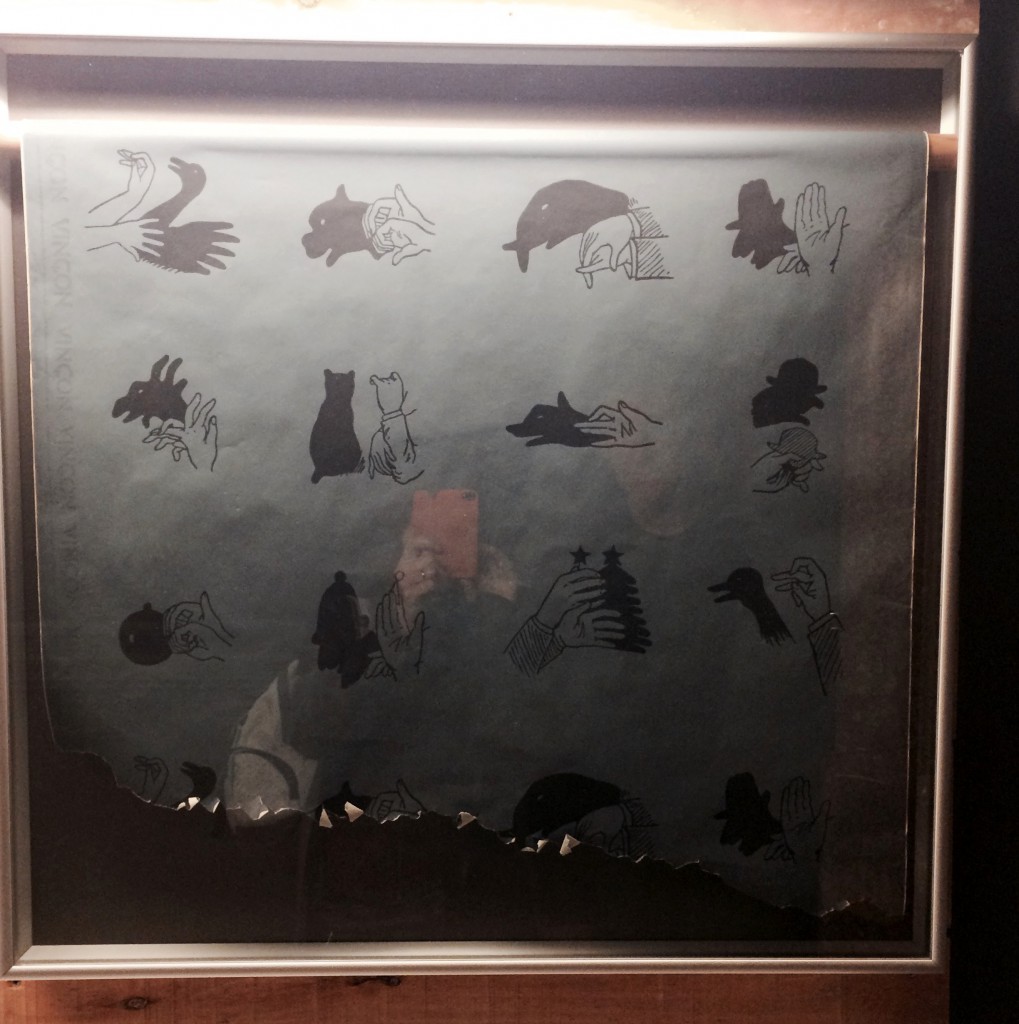 A framed roll of wrapping paper; shadows and reflections.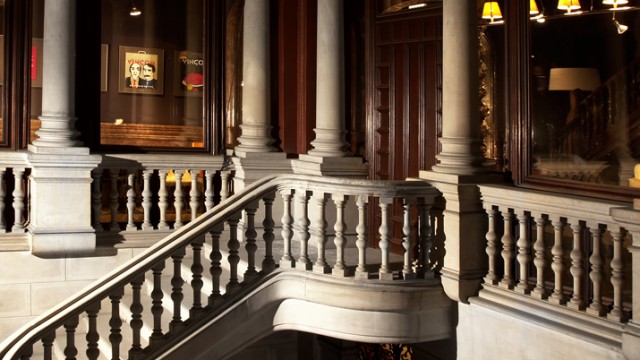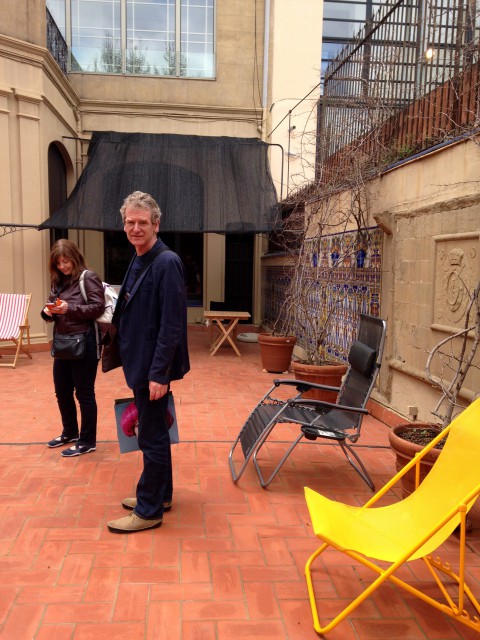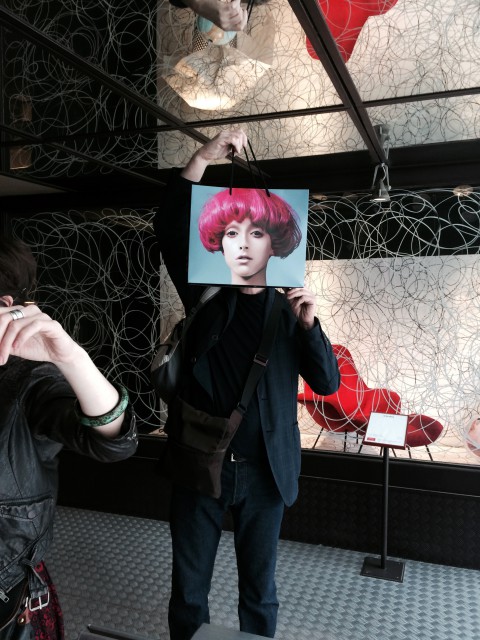 A wrapped box of walking shoes; papa's got a brand new bag.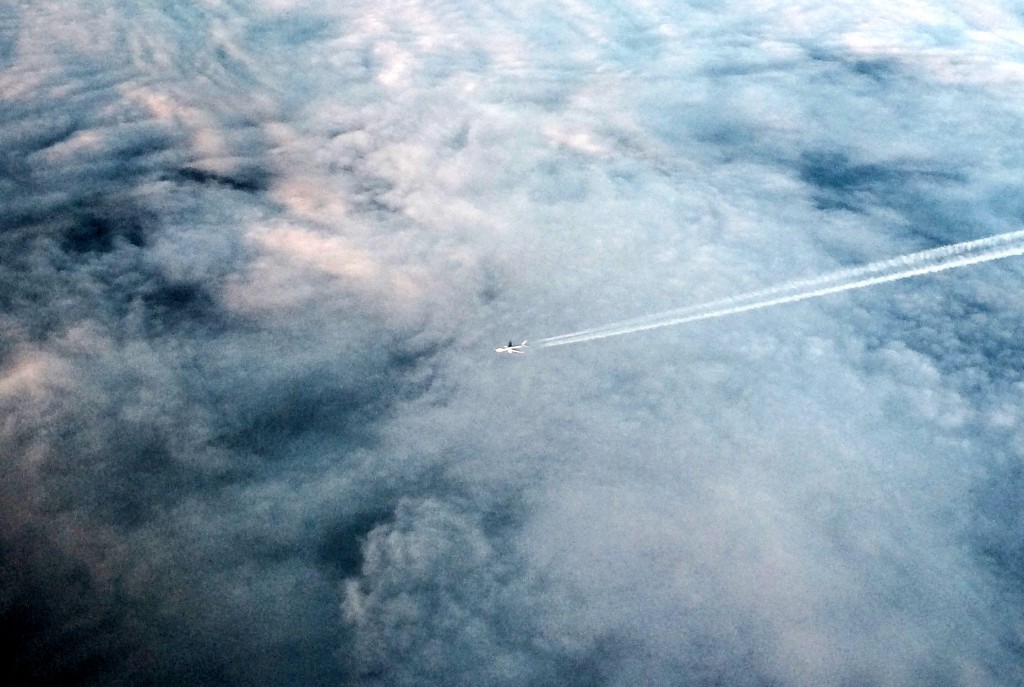 B For Barcelona / Jenny Franklin At Kensington Place / Las Meninas