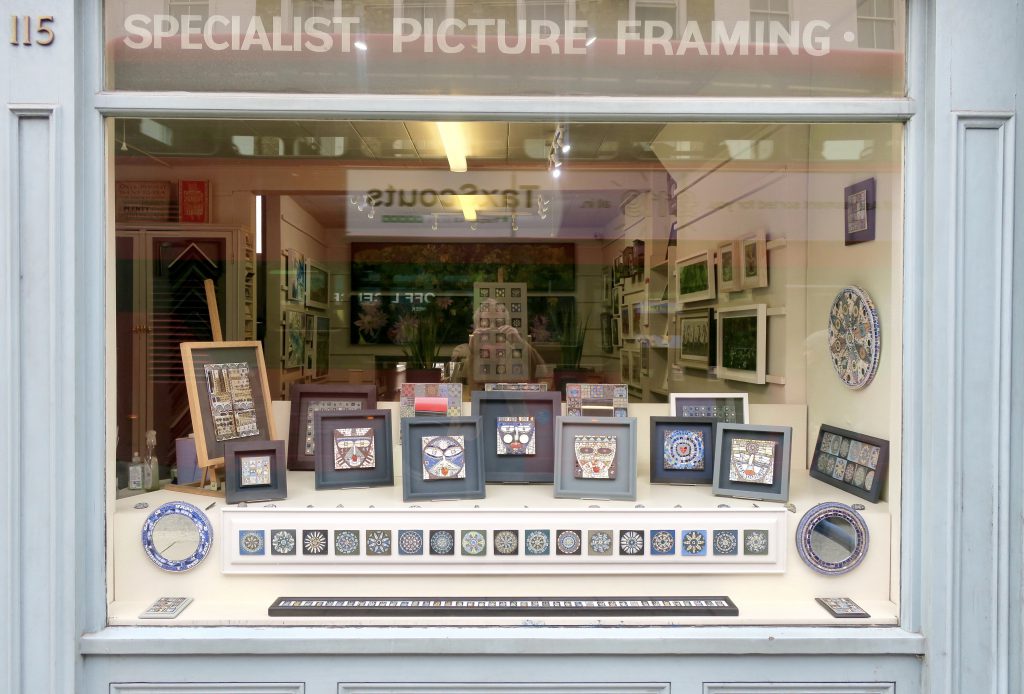 The stage is set for March with an exciting new display of ceramic mosaics, tiles, plaques, mirrors and brooches by Joanna Veevers. The sign on the door might still say Closed, but if you see something you fancy just ring the bell.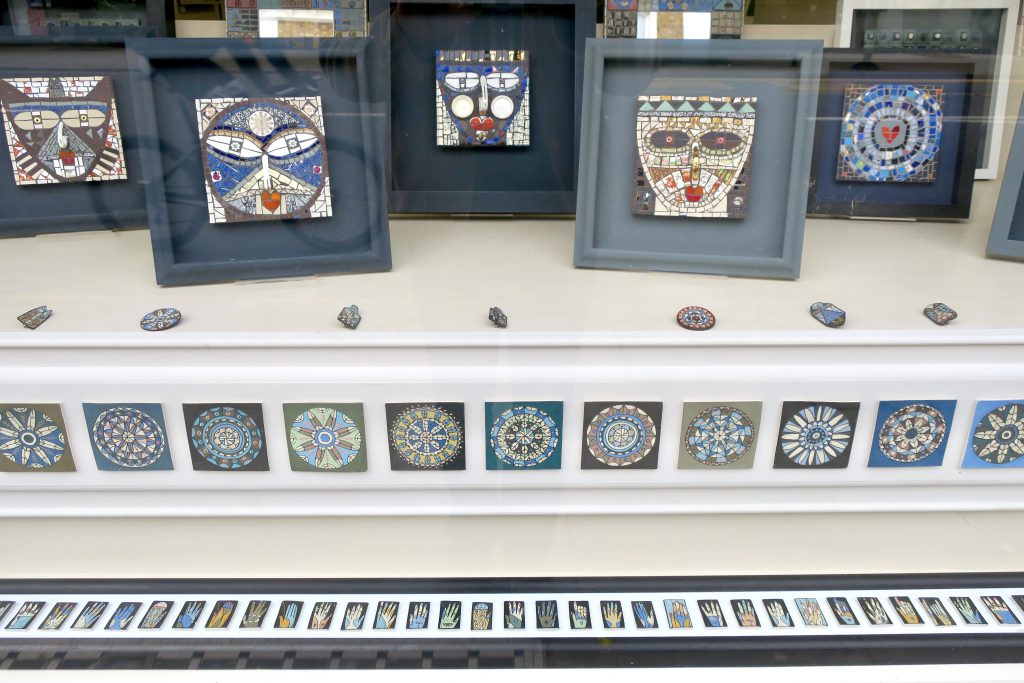 I trained initially in Printed Textiles at Manchester School of Art and then in Ceramics at the RCA. The work I make, regardless of medium, is about surfaces, mark making and drawing. My ceramic wall pieces are rooted within multicultural decorative tiles and textiles.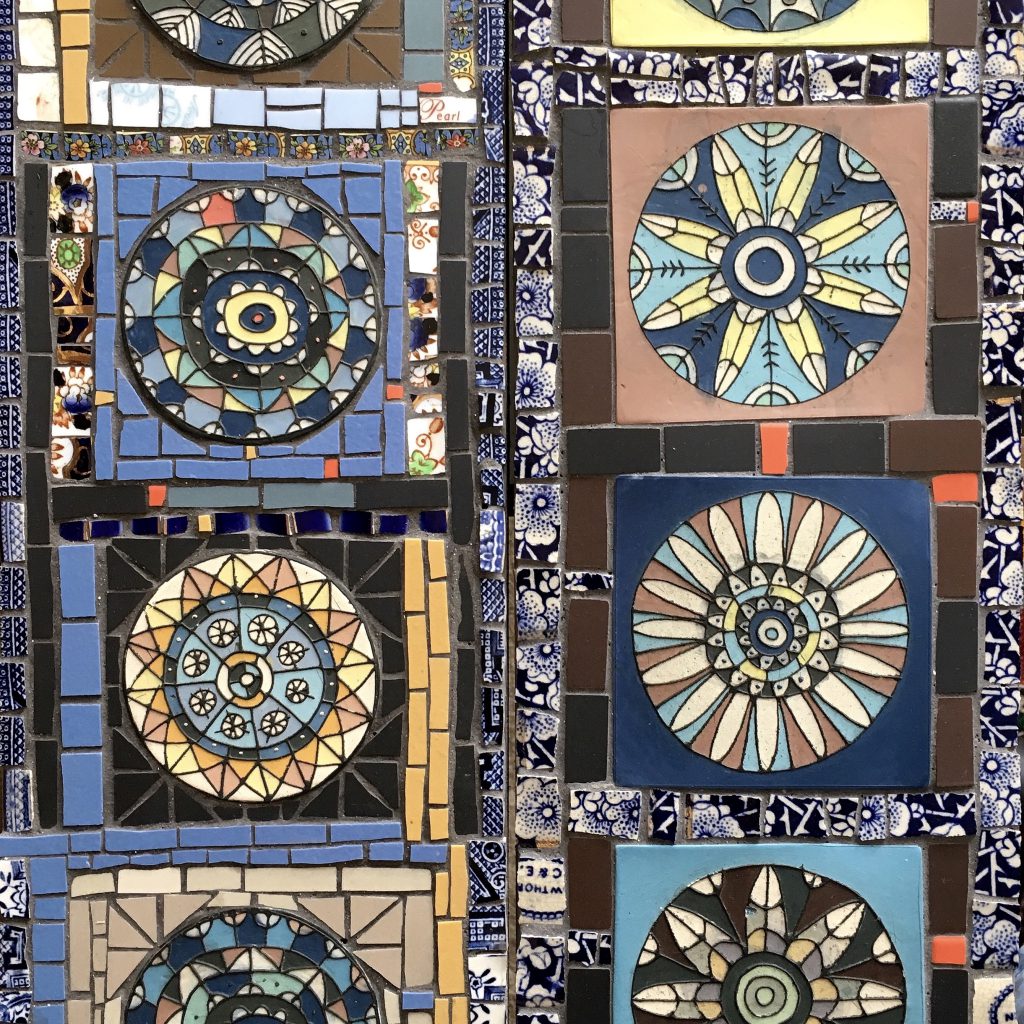 Nineteen Tiles & Mosaic (detail)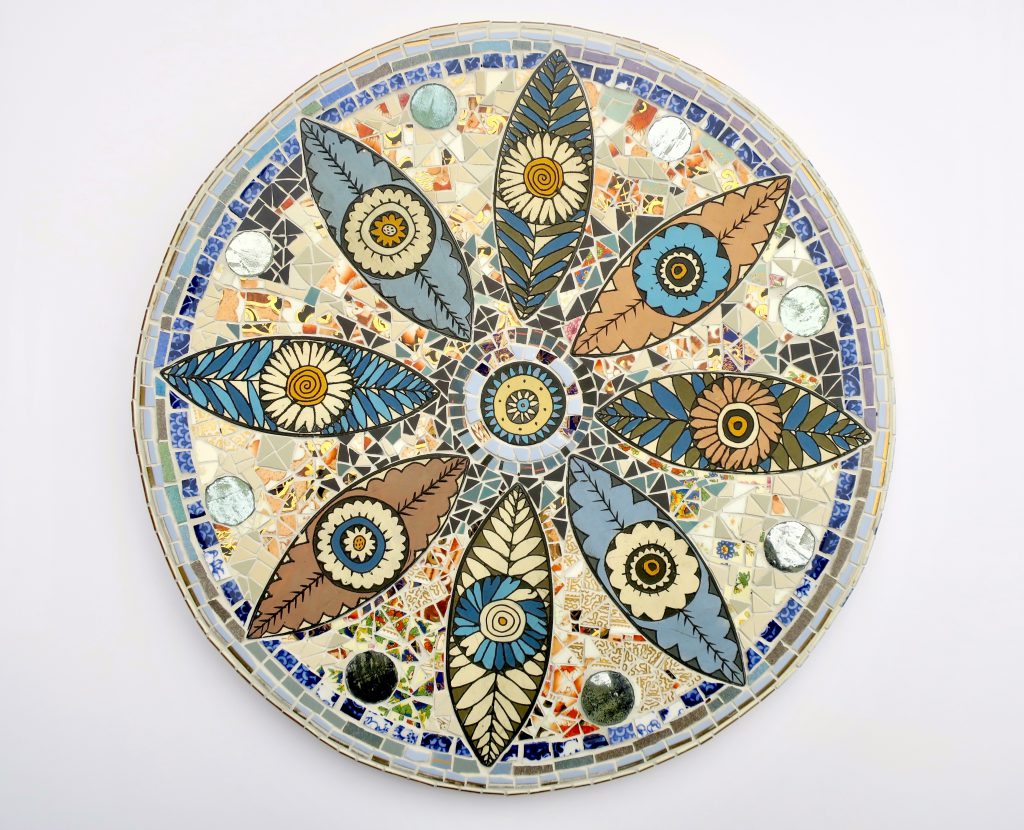 Very Large Roundel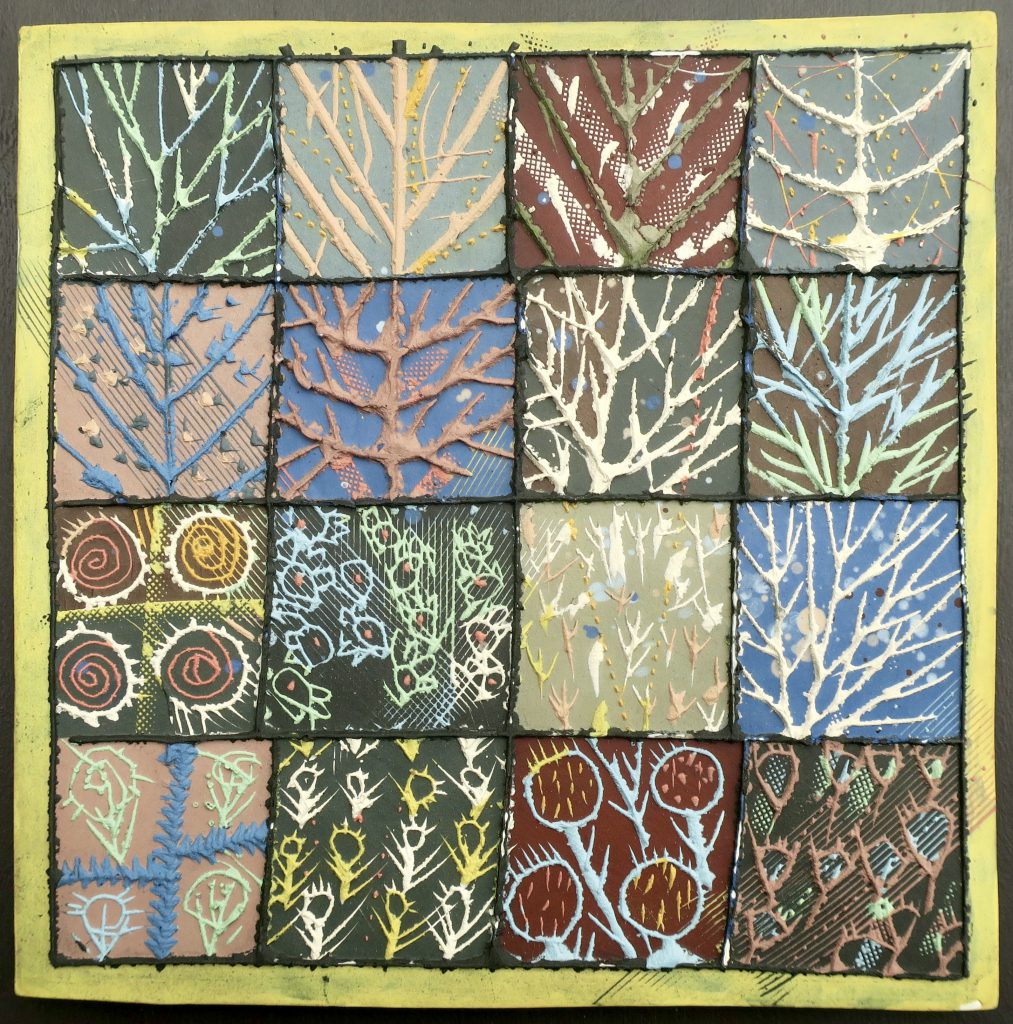 Winter Garden
Underlying what I create are ideas exploring order, repetition, multiples, visual rhythm and an intensity of industrious labour expressed through the accumulation of marks, elements and thoughts. Land surfaces, from gardens to wild moorlands, collections of objects and artefacts, museums and natural history provide references for content and composition and inform my visual metaphors and language.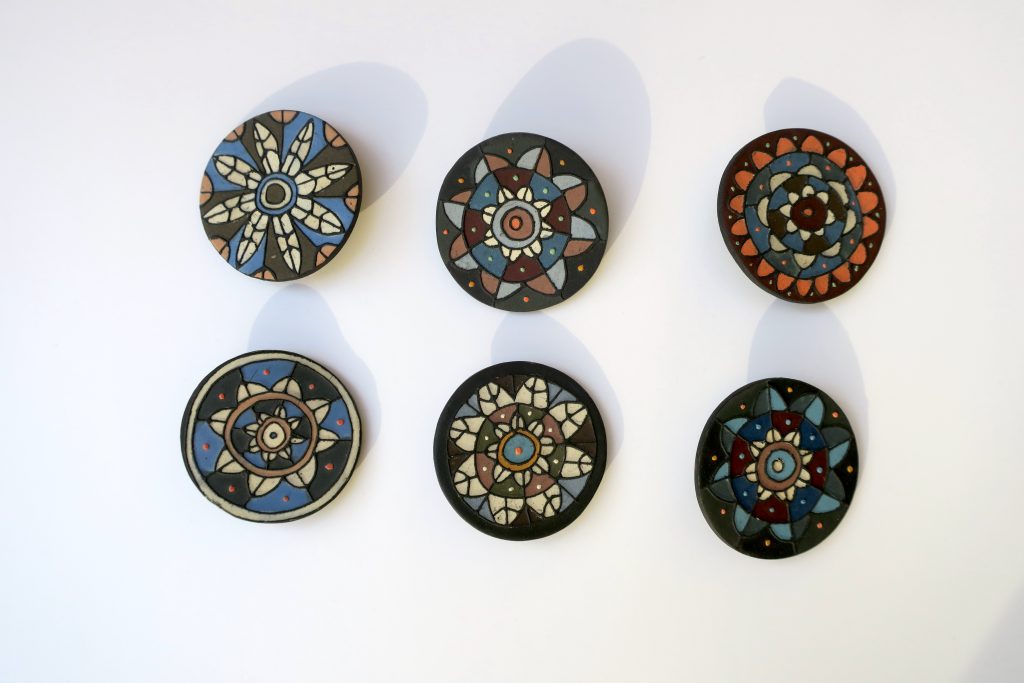 Six Brooches

Twelve Tiles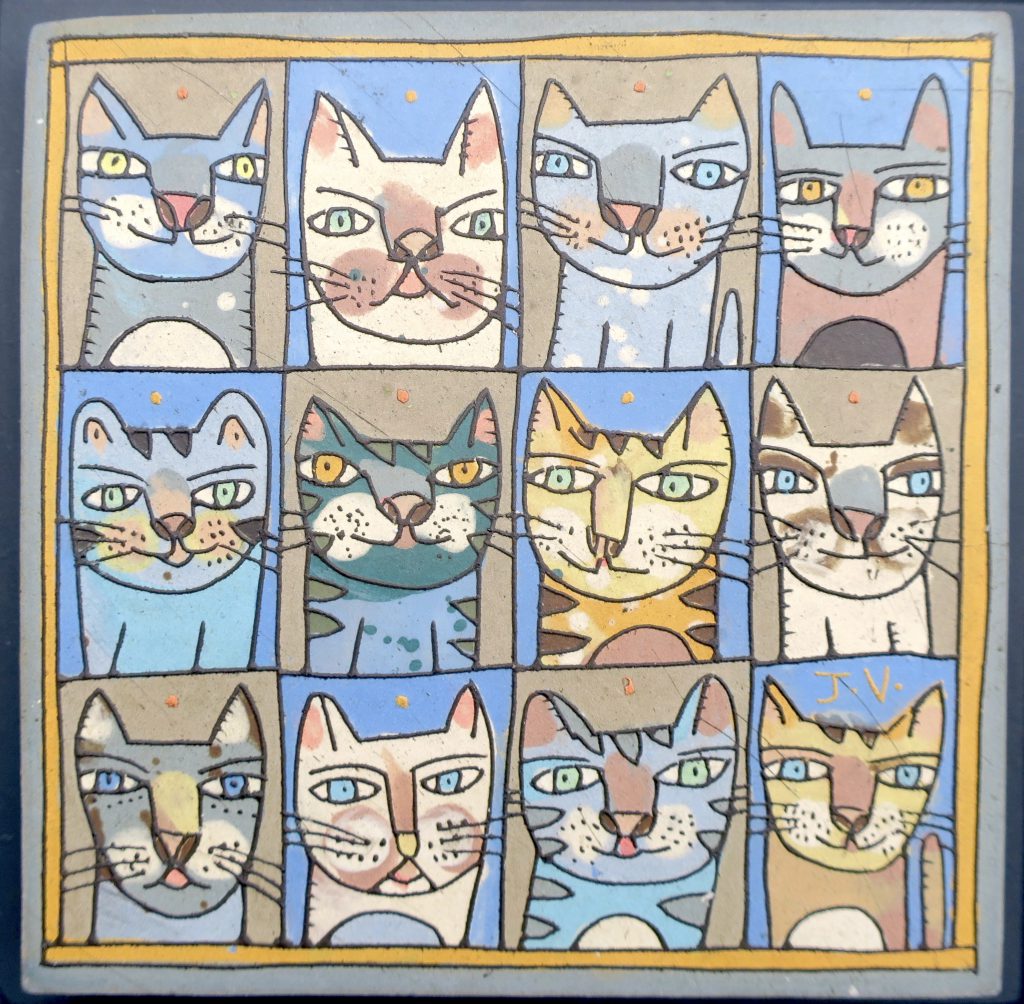 Cat Show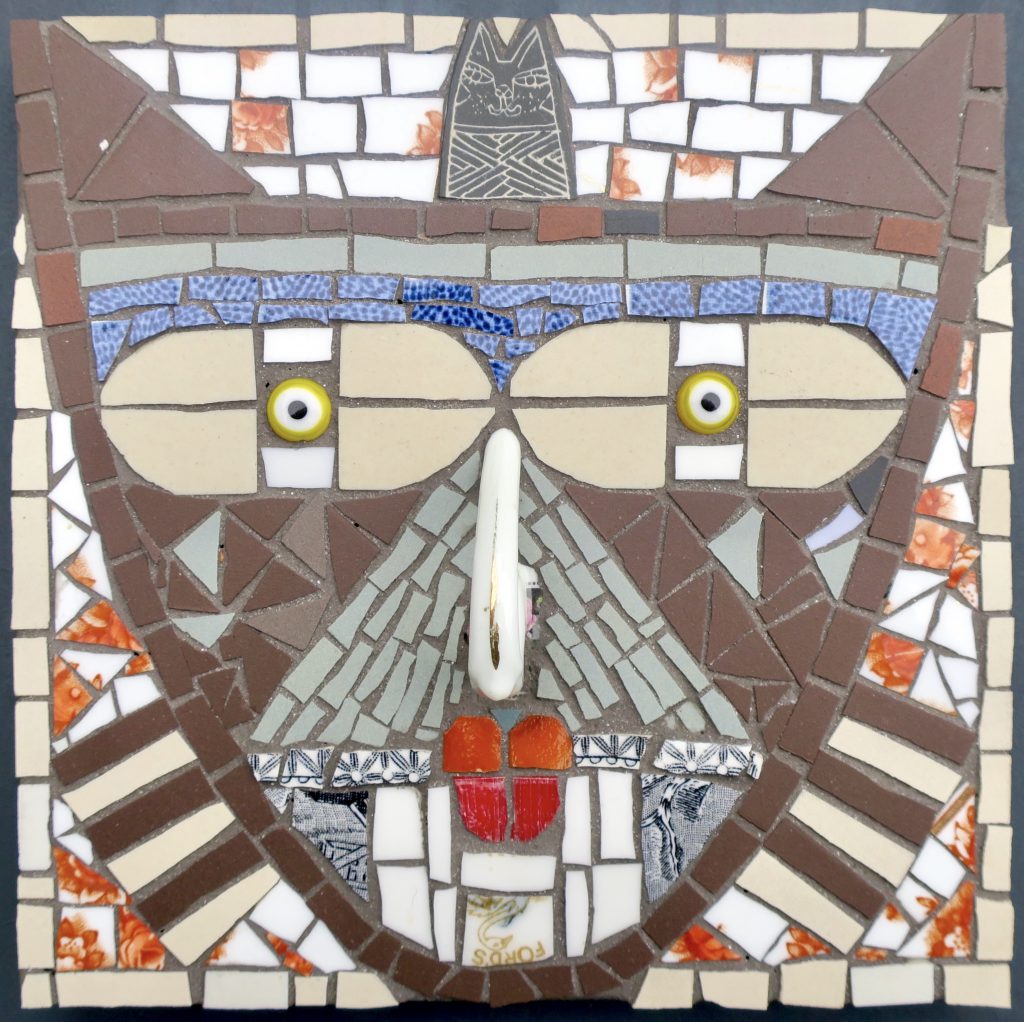 Mosaic Face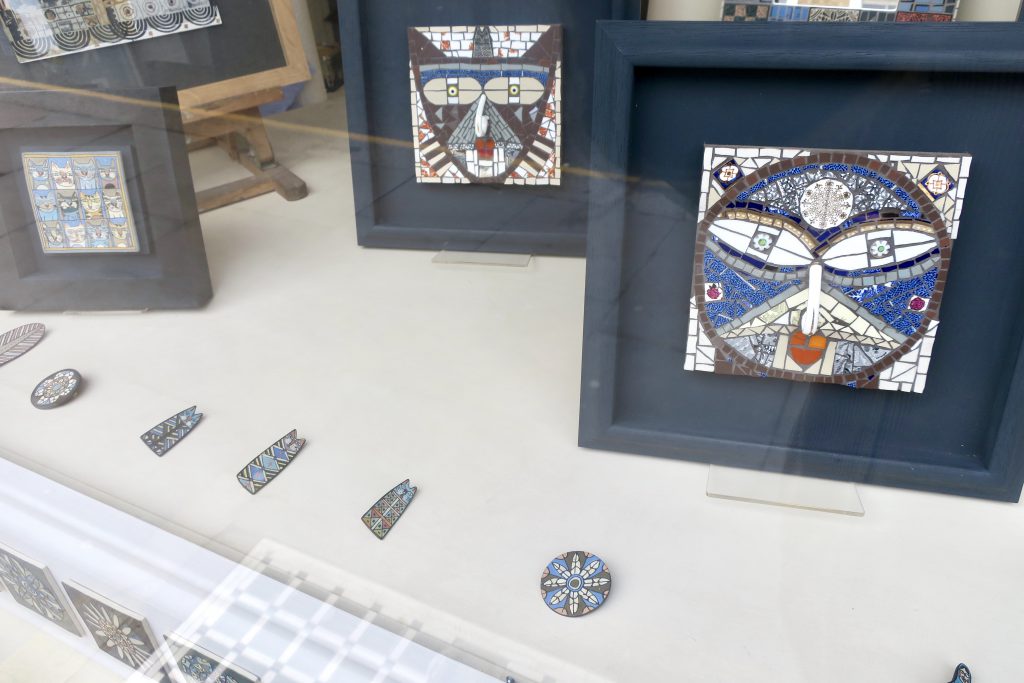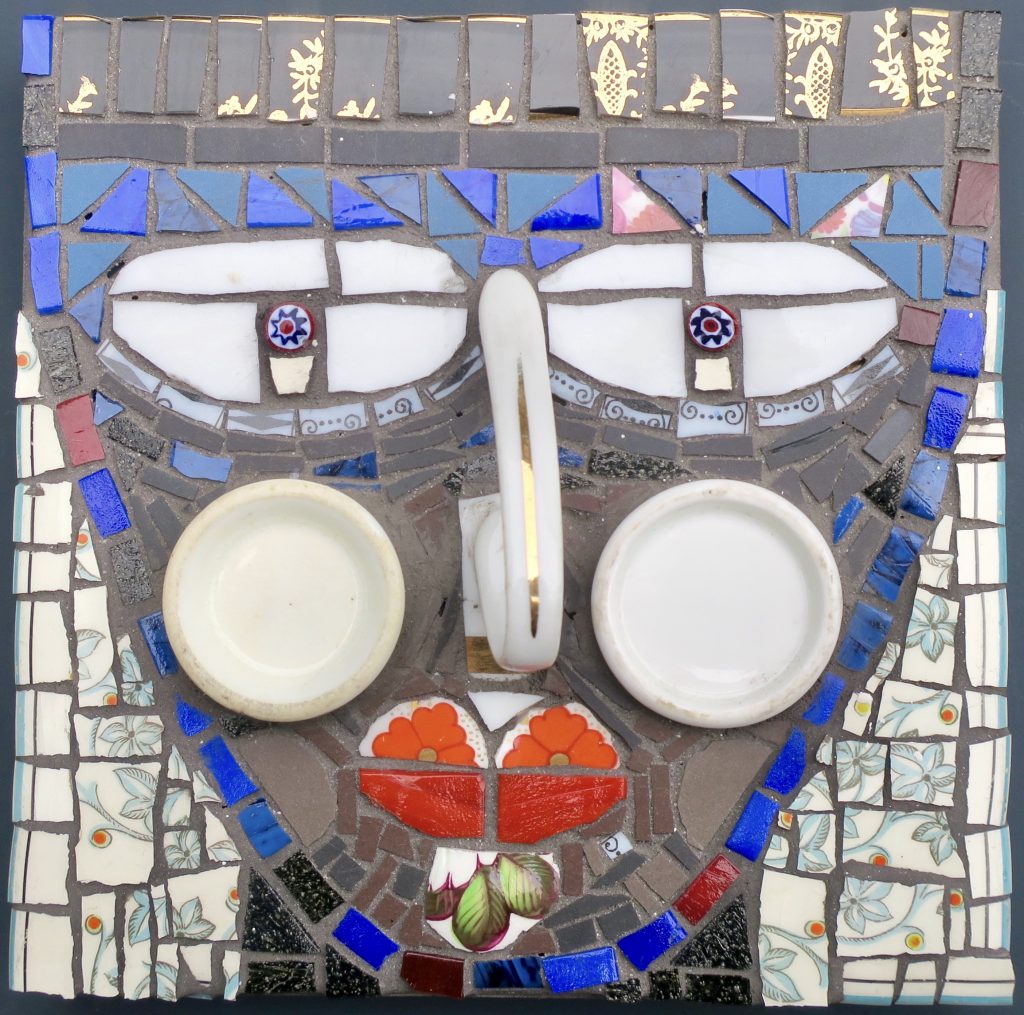 Mosaic Face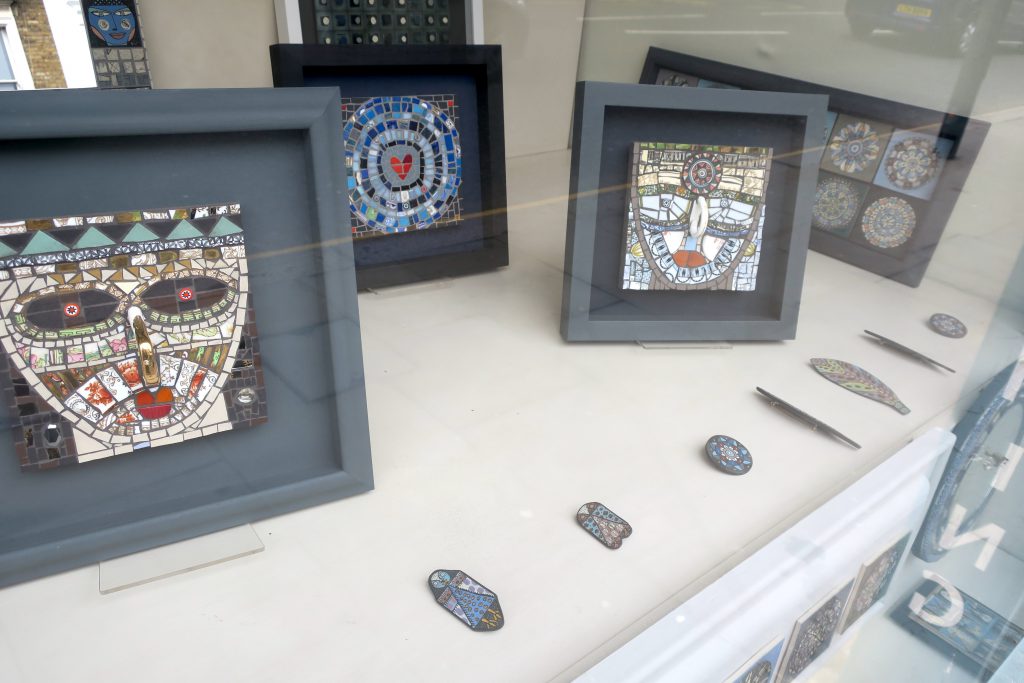 The work on display at The Rowley Gallery includes slip cast tiles and wall pieces, mosaics, drawings and prints.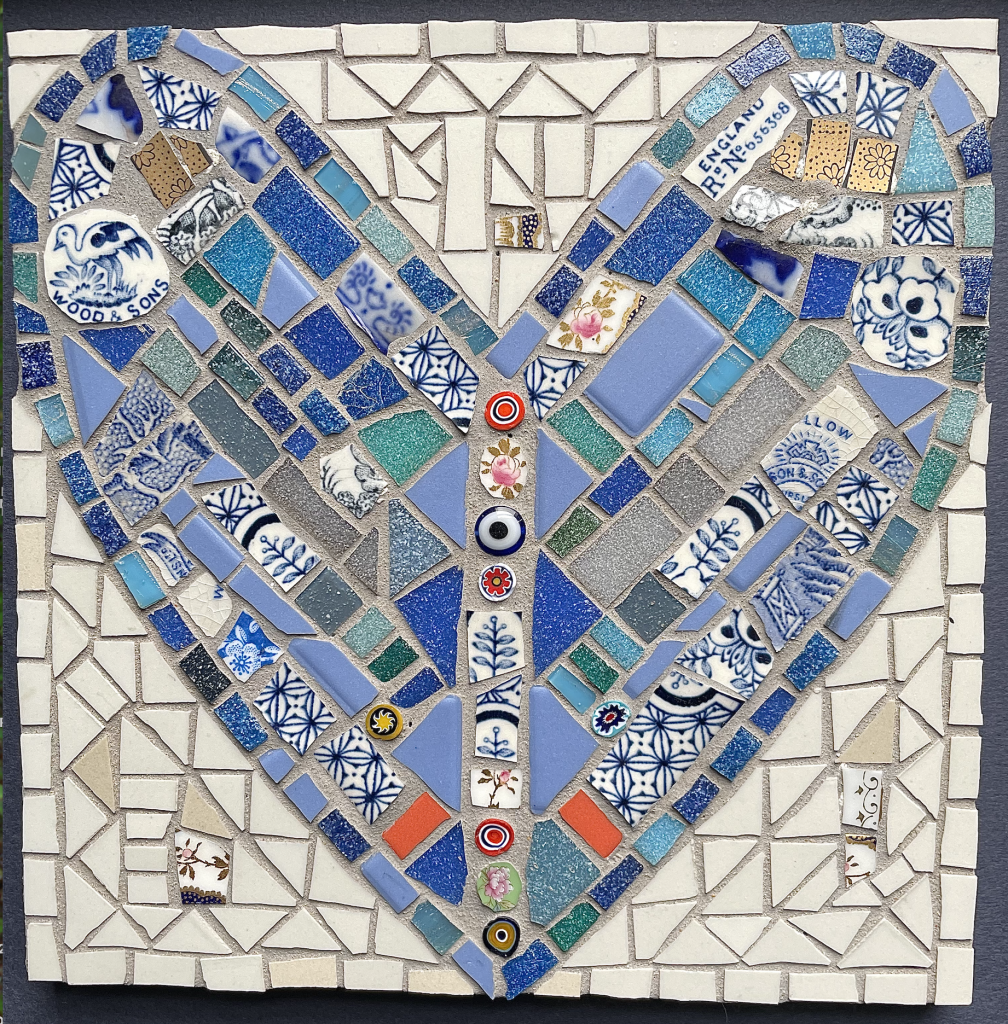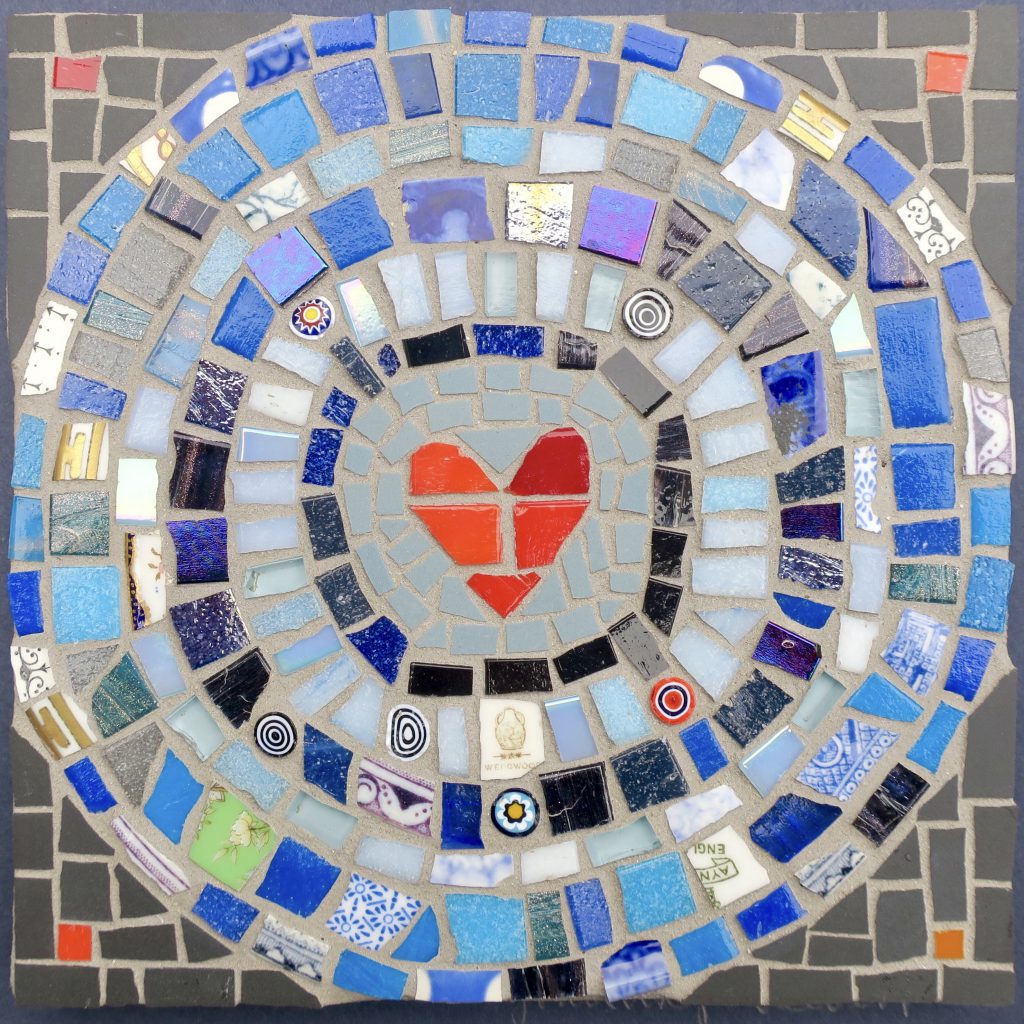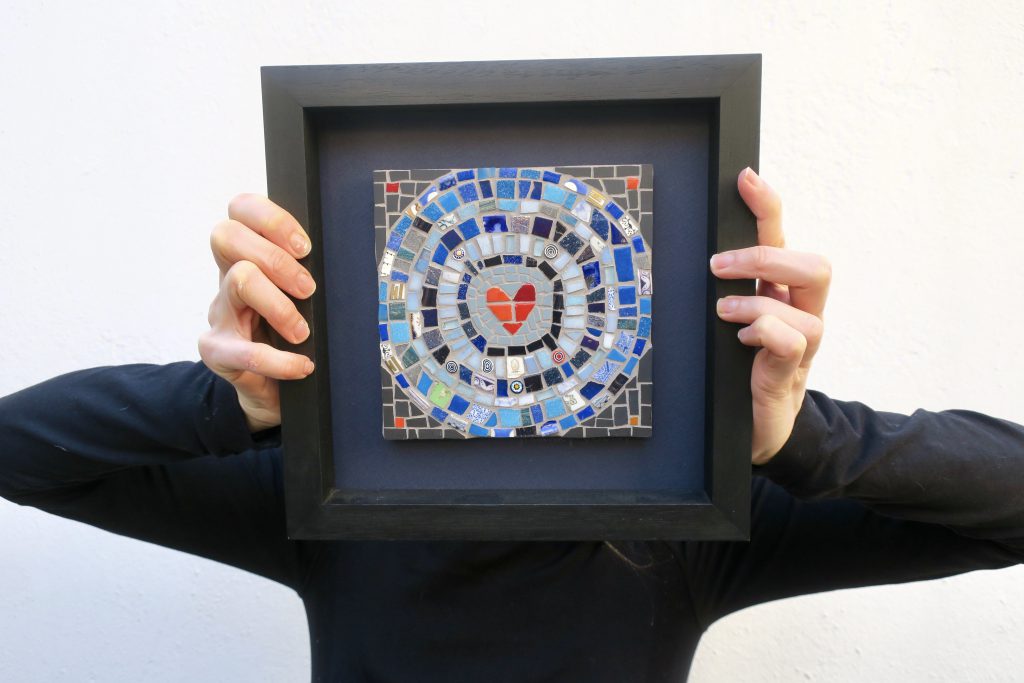 Over 3 decades I have worked on numerous public and private commissions, varied in scale from mosaic floor designs for public spaces, to commemorative plaques, tiles and awards. My approach to commissions is closely linked to my personal work. Commissioned works are often site-specific or subject driven, resulting in solutions that are informative and relevant to places and people. Private commissions are always welcome and can be proposed and discussed through The Rowley Gallery.
※
Joanna Veevers / The Rowley Gallery