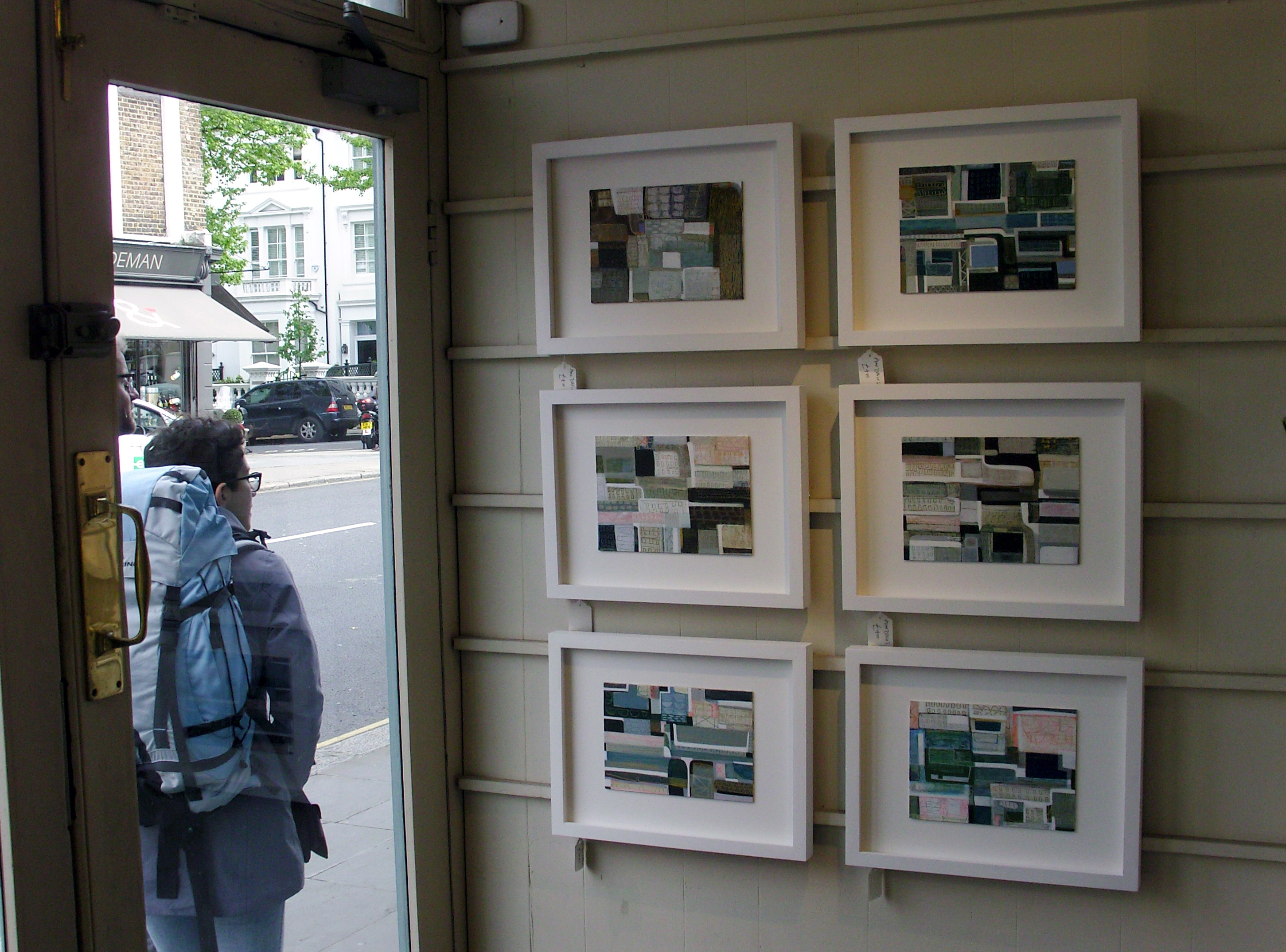 We just hung six new paintings by Anne Davies, though since we had one of them already, strictly speaking I suppose only five are new. But it's a new sextet. Here's what Anne said about them –
I spent time walking the Bermondsey Wall to Rotherhithe and then, on the other side, Wapping, Shadwell and Limehouse. Canary Wharf was less inspiring but still interesting in a different way! I was also inspired by the lovely Ewan MacColl song 'Sweet Thames Flow Softly'. I don't know if you know it but it tells the tale of two people falling in love along the banks of the river, and then one of them thinks better of it in the end. I recommend the Rufus and Martha Wainwright version!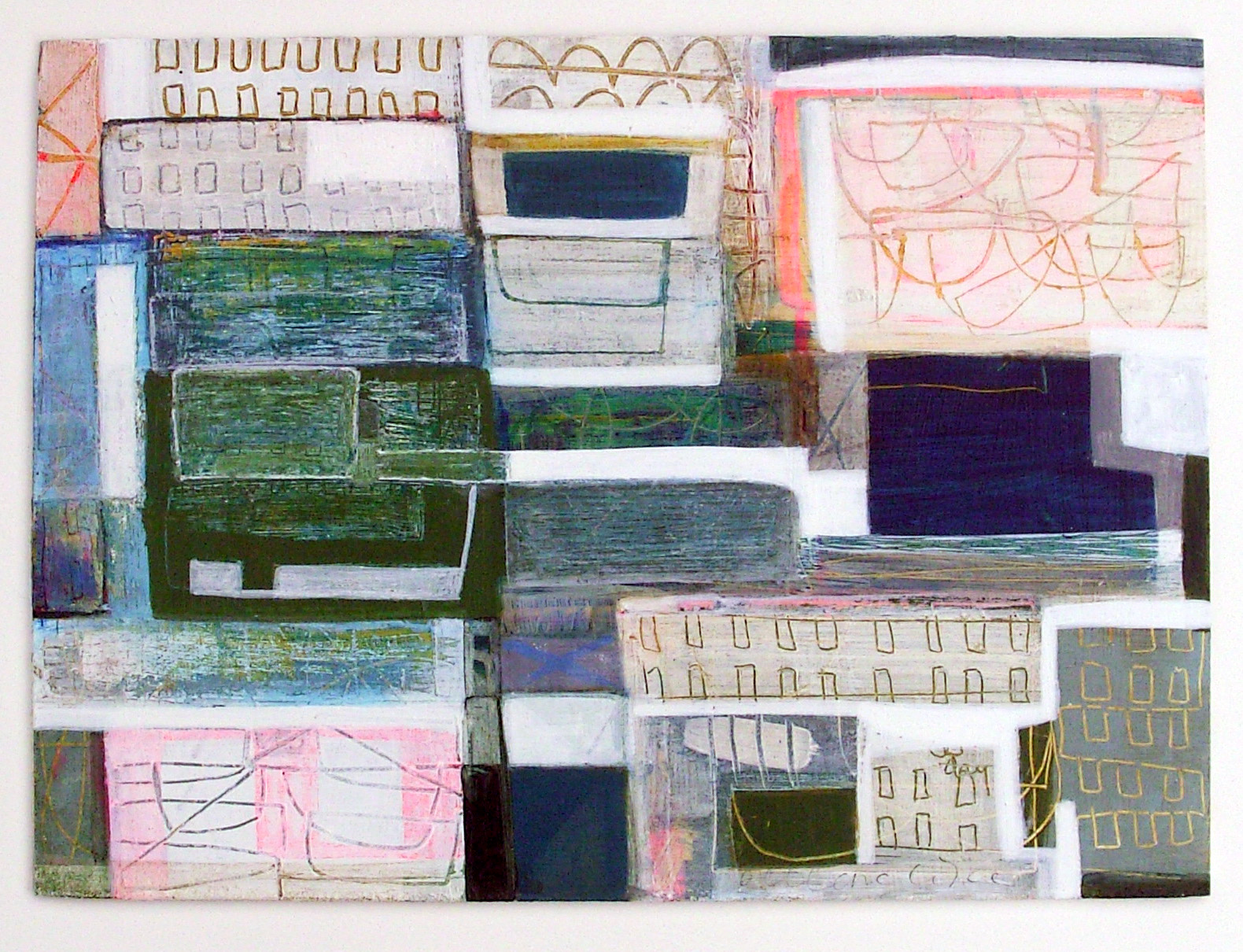 From Limehouse Reach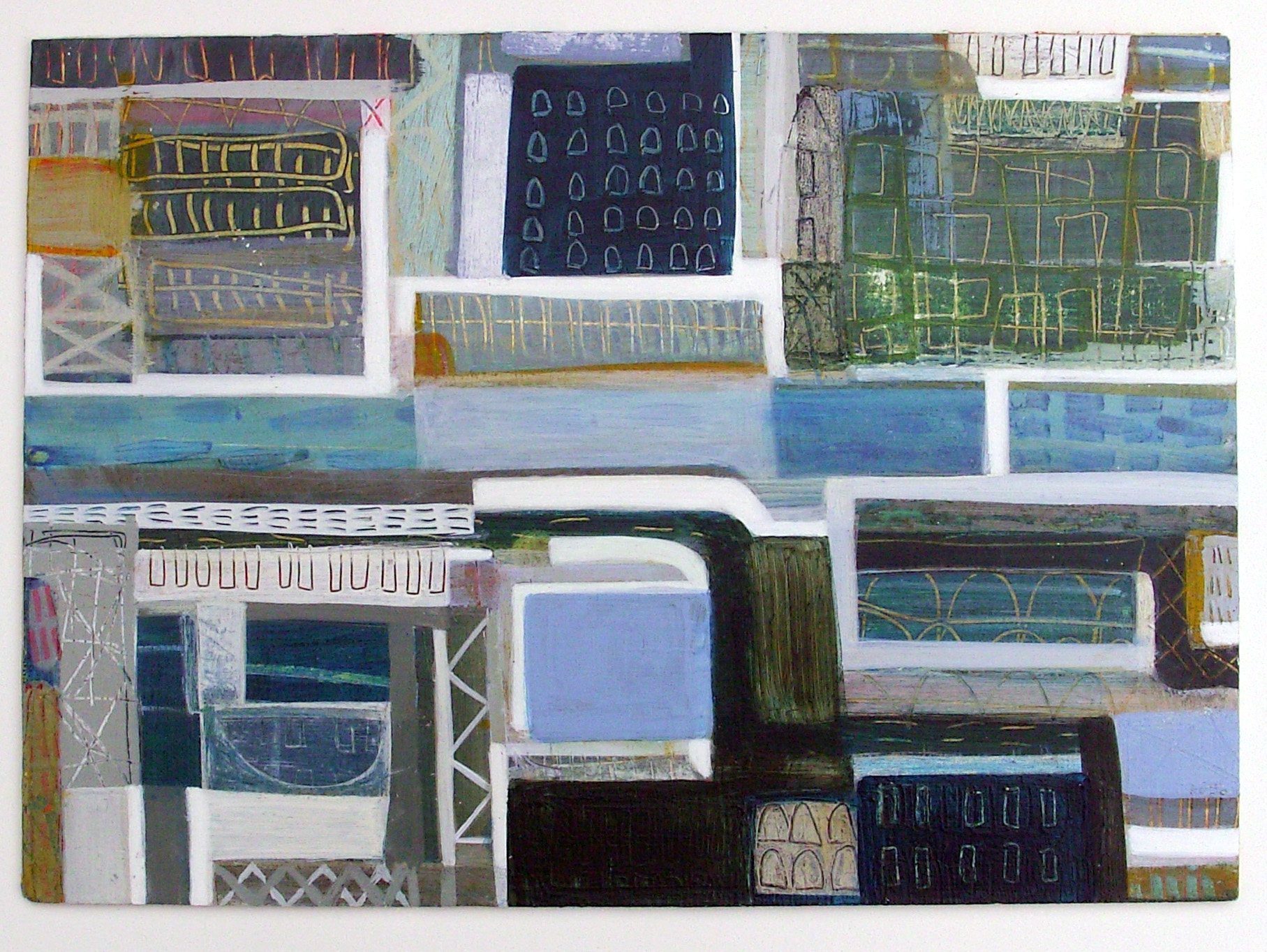 London Docks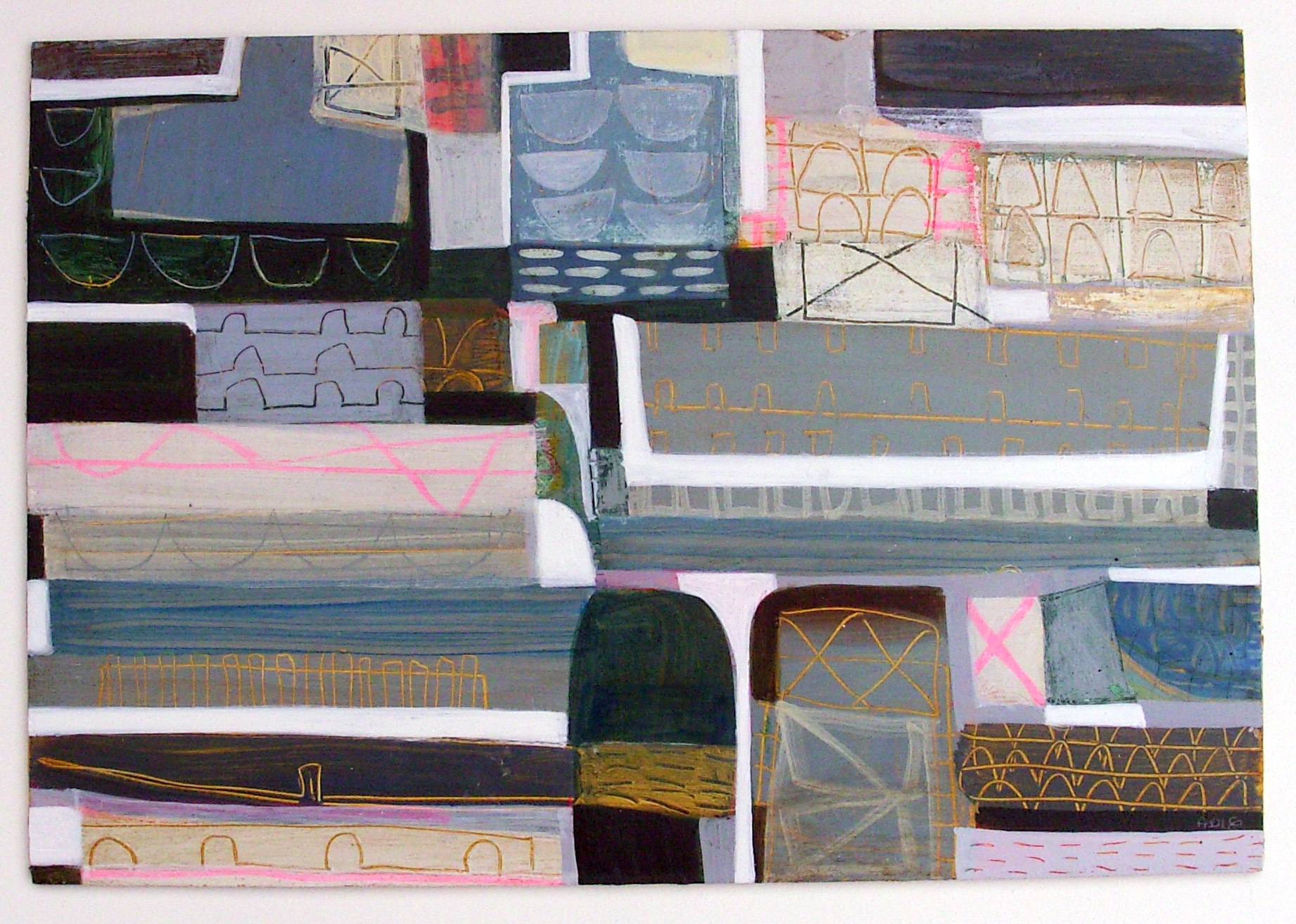 Sweet Thames Flow Softly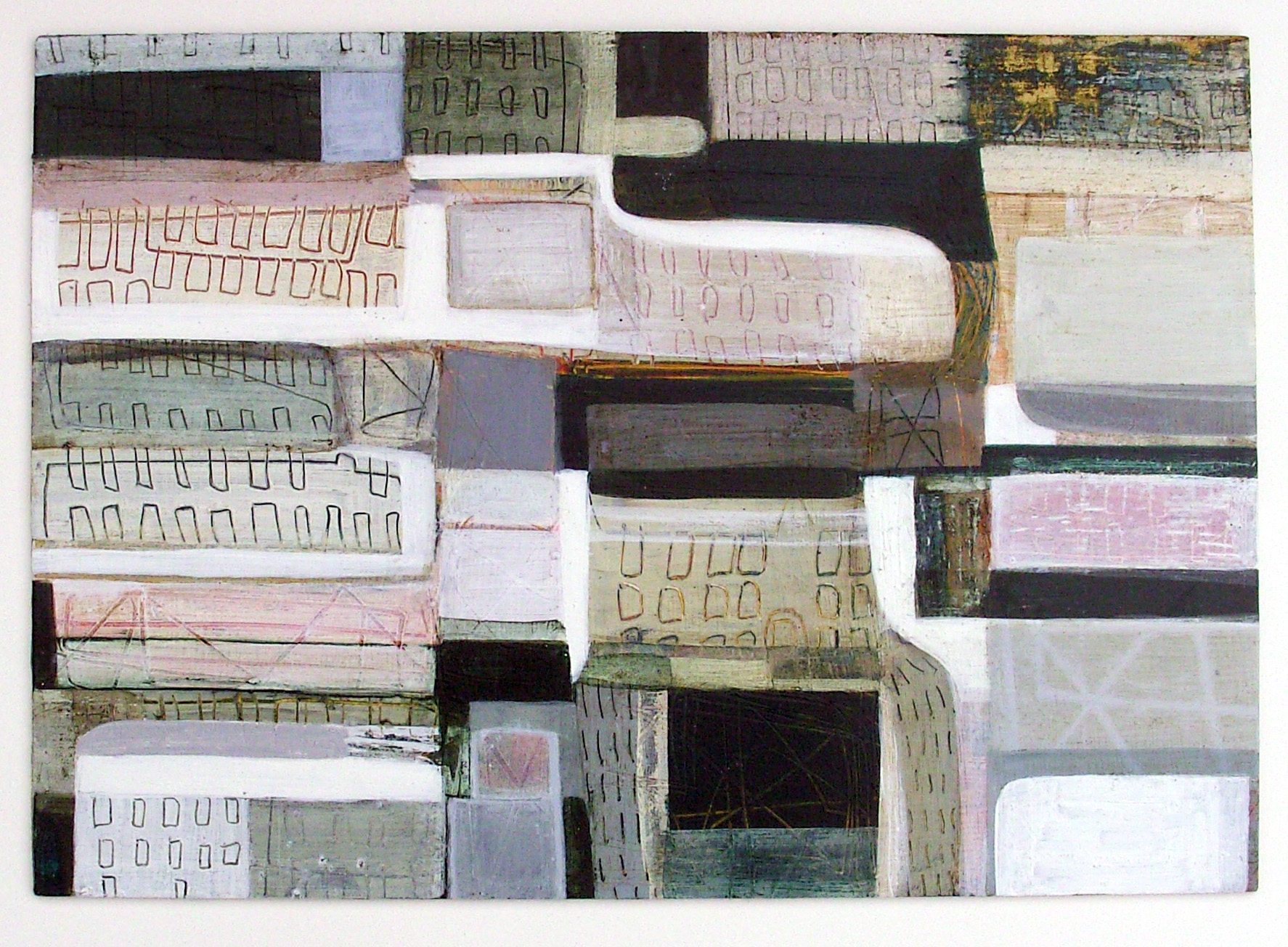 Outskirts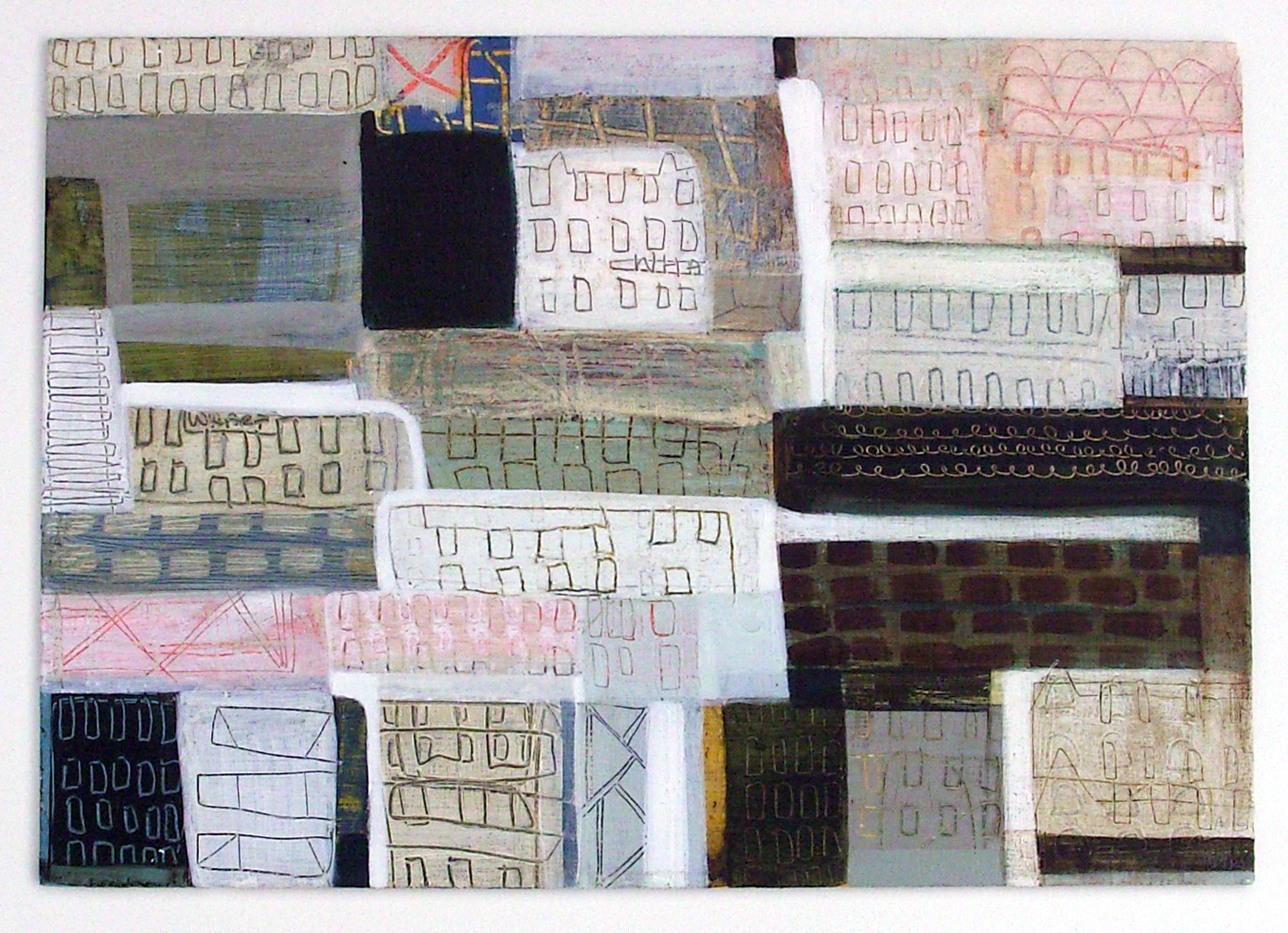 Working Buildings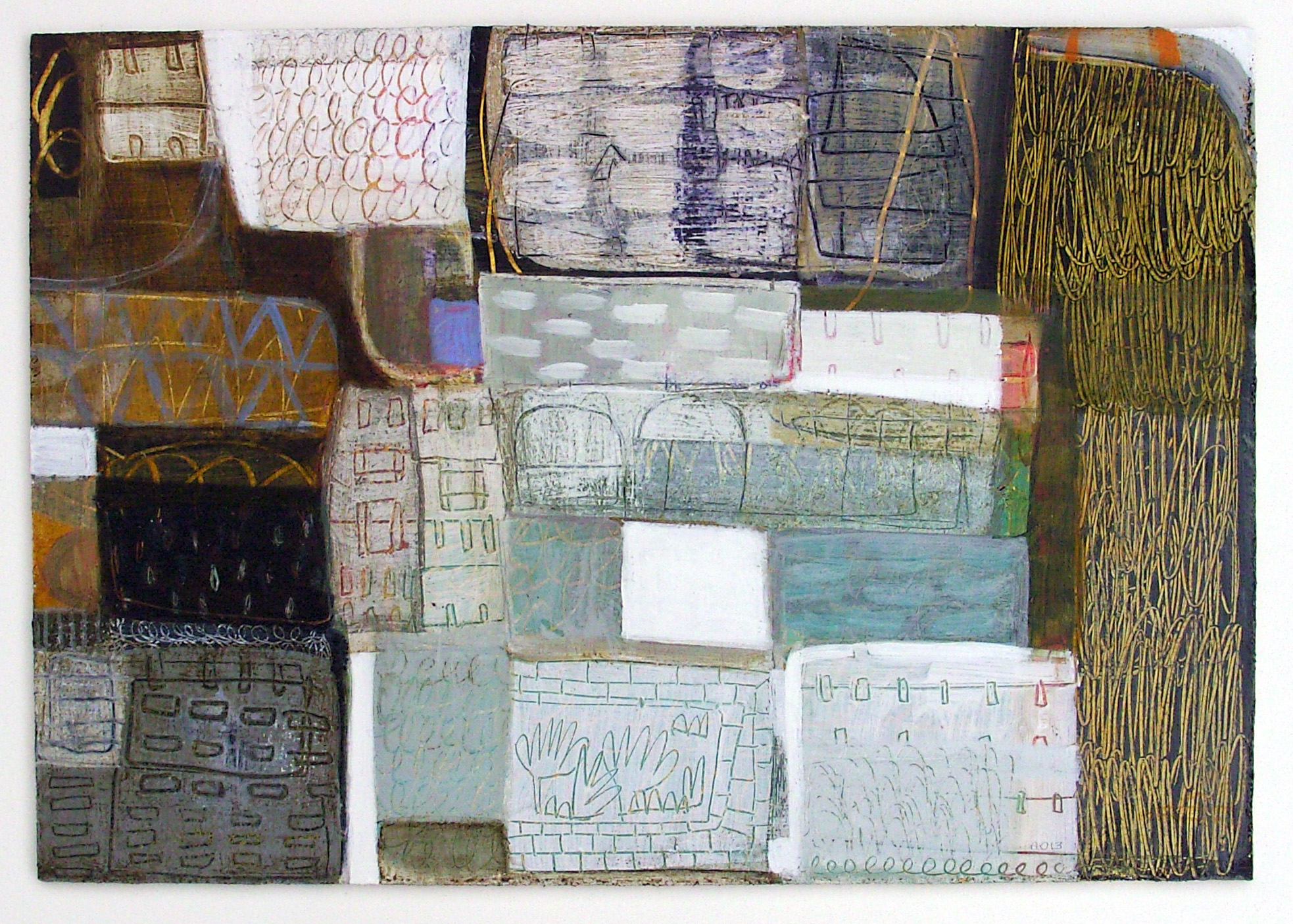 Digging In
※
See more by Anne Davies at The Rowley Gallery.