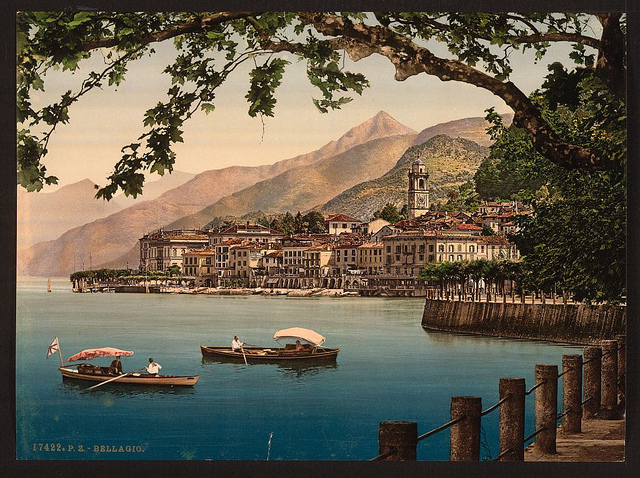 Bellagio is smack dab in the middle of Lake Como, at the top of the Triangolo Lariano, the triangle formed by the lake's two southern branches. Think of Lake Como as an upside-down letter Y and Bellagio is nestled in the crotch between its striding legs. If Lake Como is a cyclist then Bellagio is its saddle and there were lots of cyclists climbing the road up from Bellagio to Monte San Primo.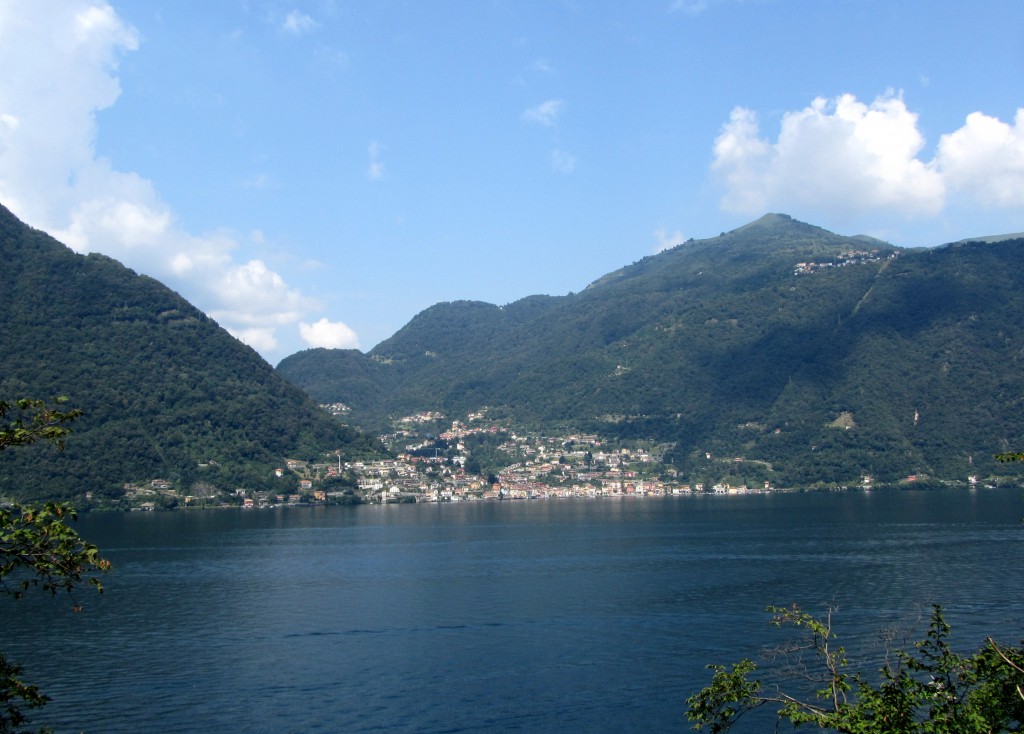 But we came by car, our bicycles a distant memory. We drove around the lake and looked back at Argegno where we'd set out from, and above it Pigra, and further on we looked back at Balbianello.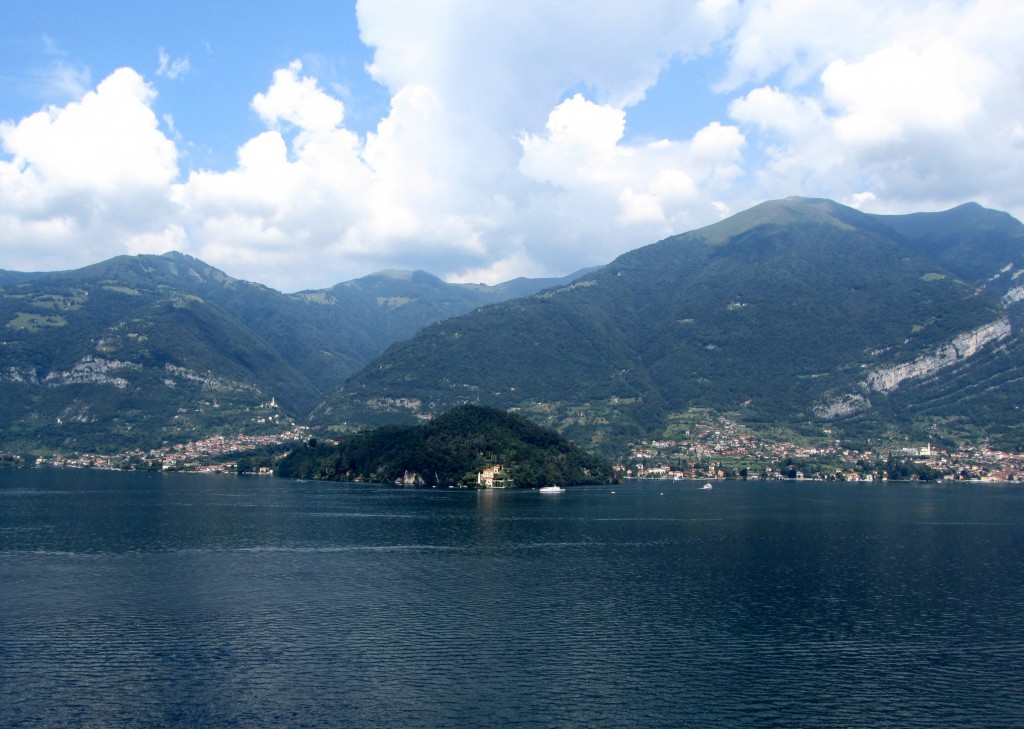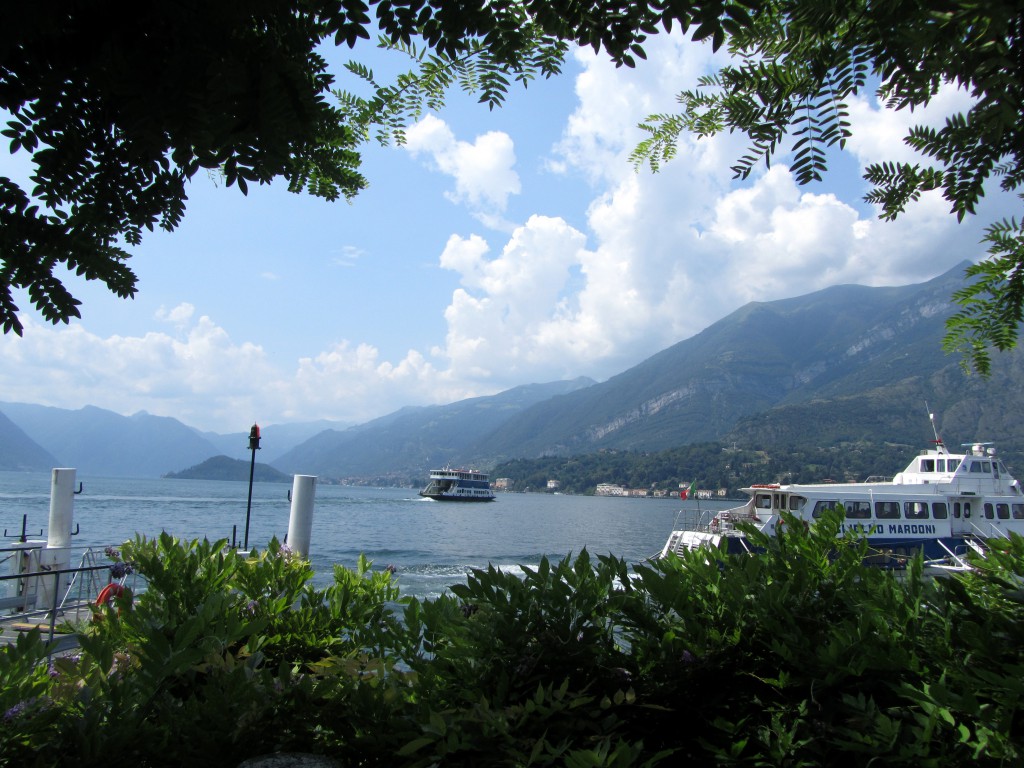 We arrived late in Bellagio, the town was buzzing, the car parks were full. We parked out of town and walked in through streets bustling with like-minded curiosity seekers, tourists and day-trippers, and we took shelter in the first refuge we found, the restaurant terrace of the Hotel Florence.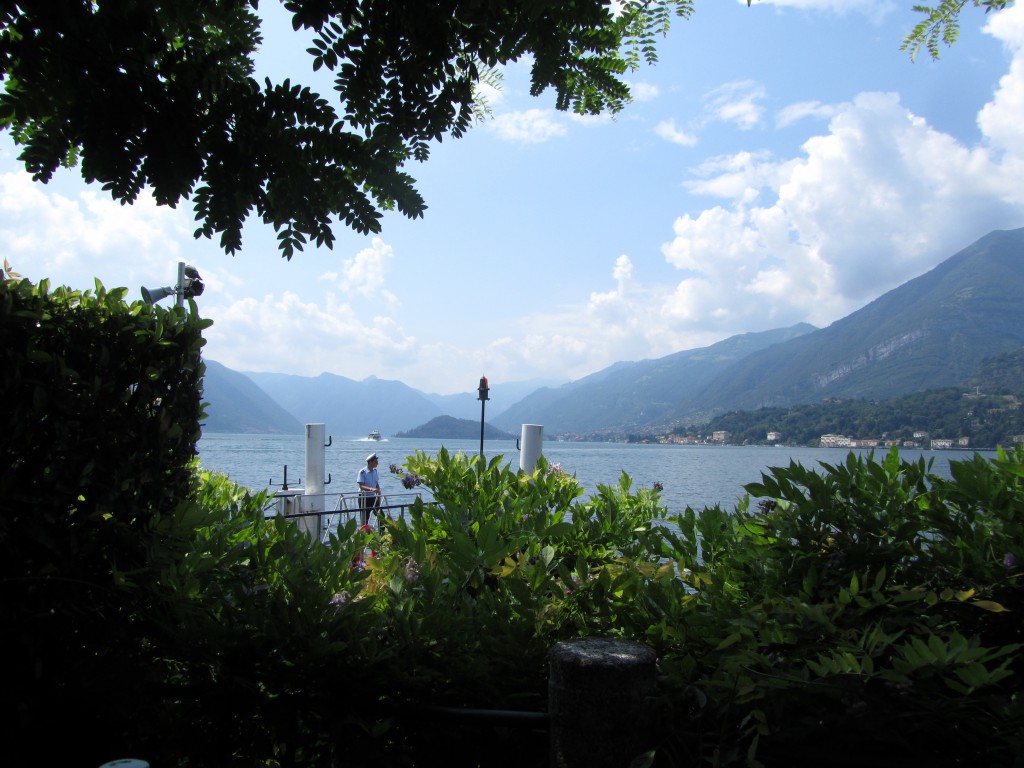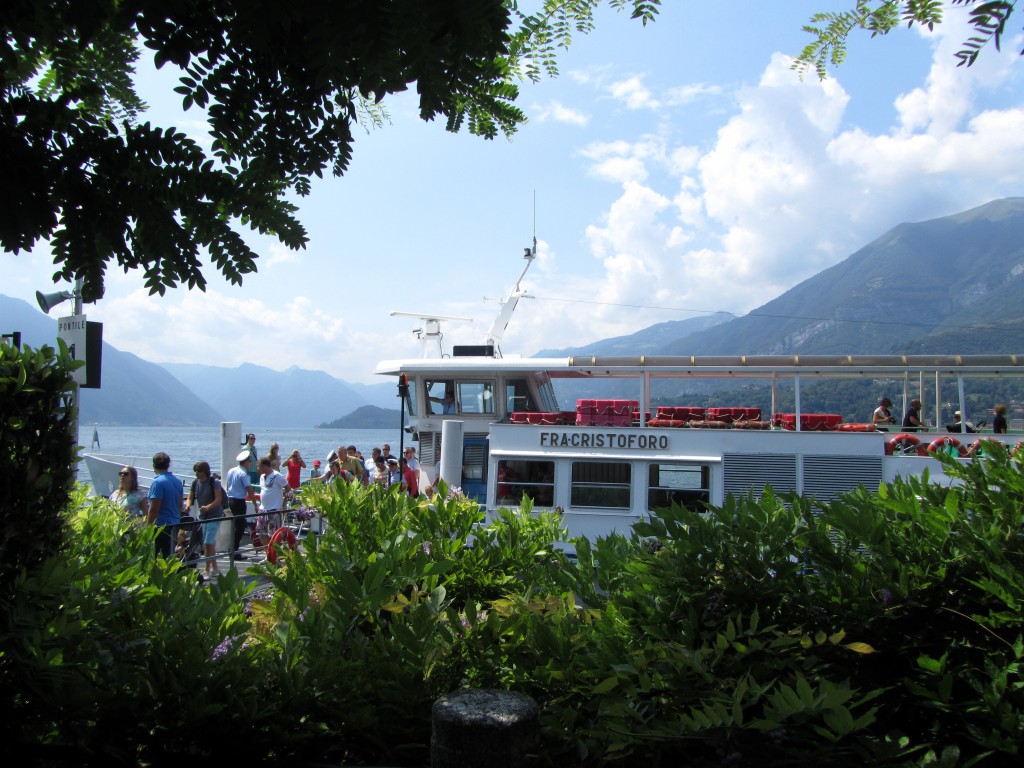 It turned out to be the perfect place to watch the world go by and the ferries come and go.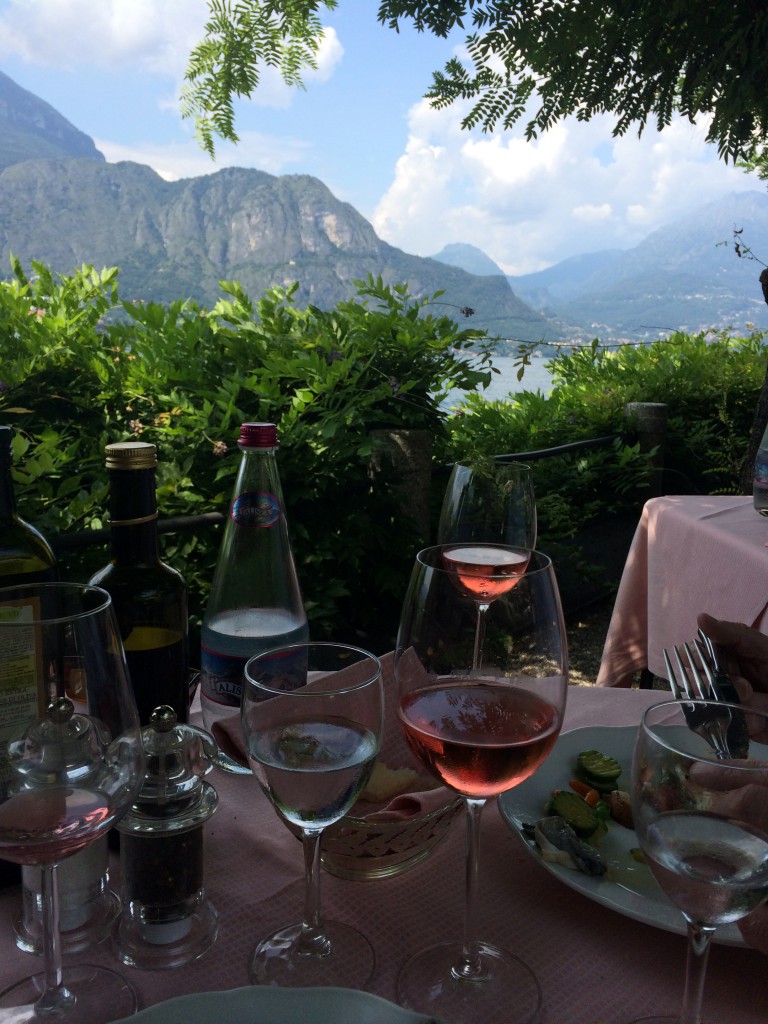 Only later did we realise we'd just had lunch in the photograph on the cover of the guide book.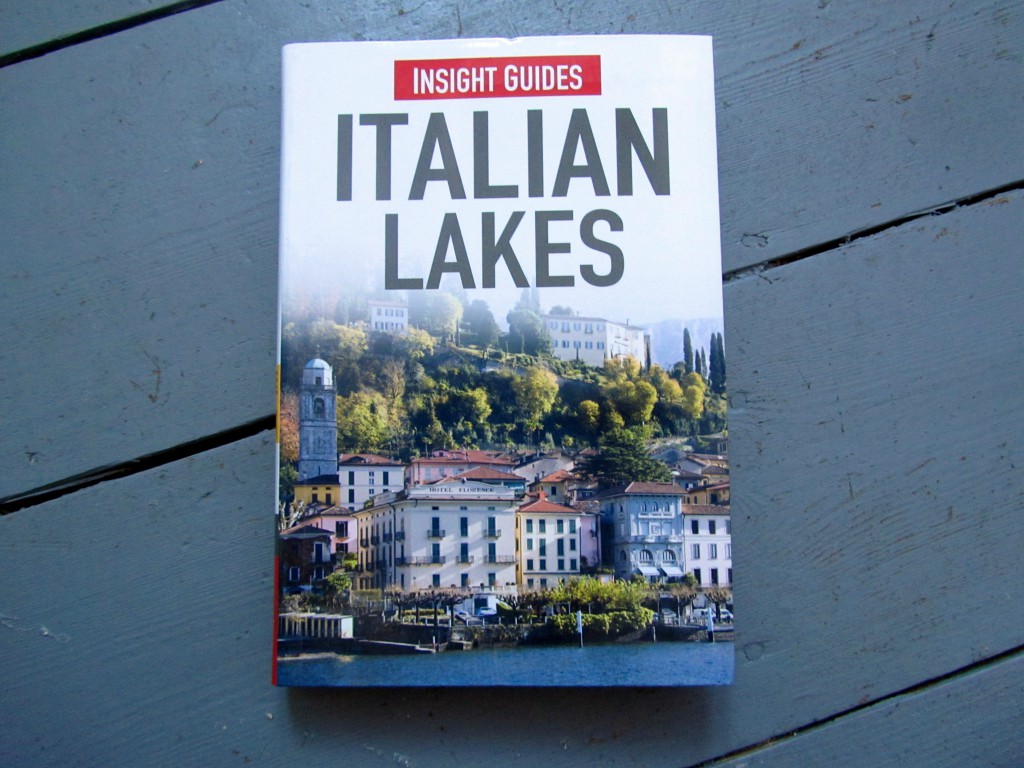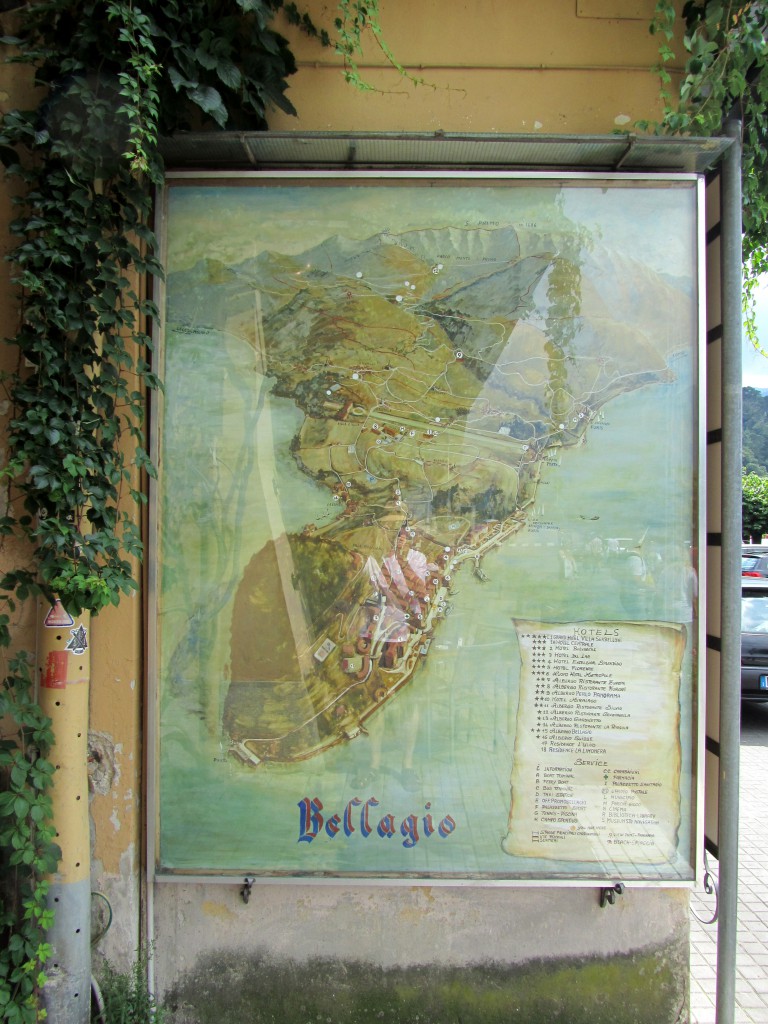 Bellagio has been called the pearl of the Lario and the most beautiful town in Italy.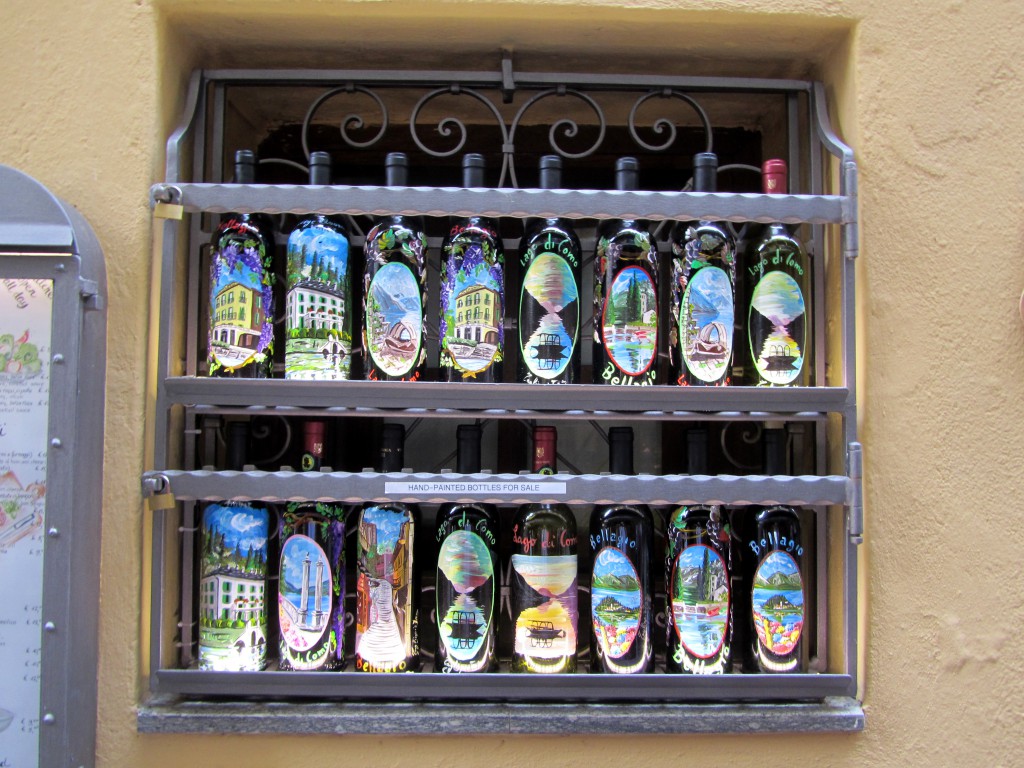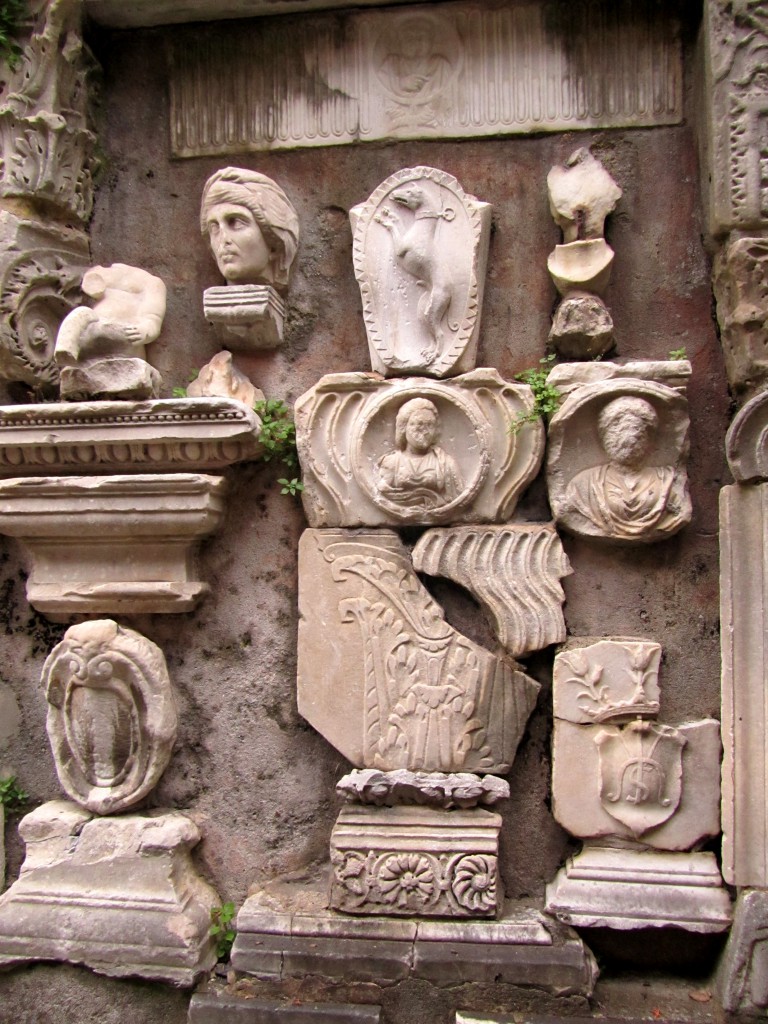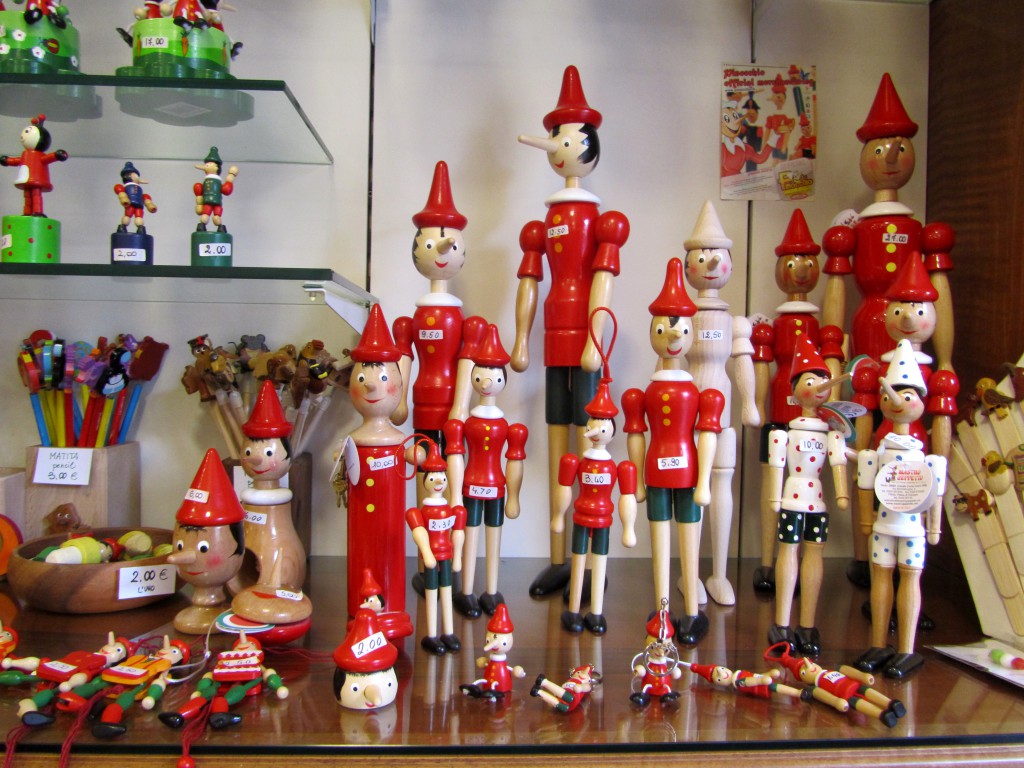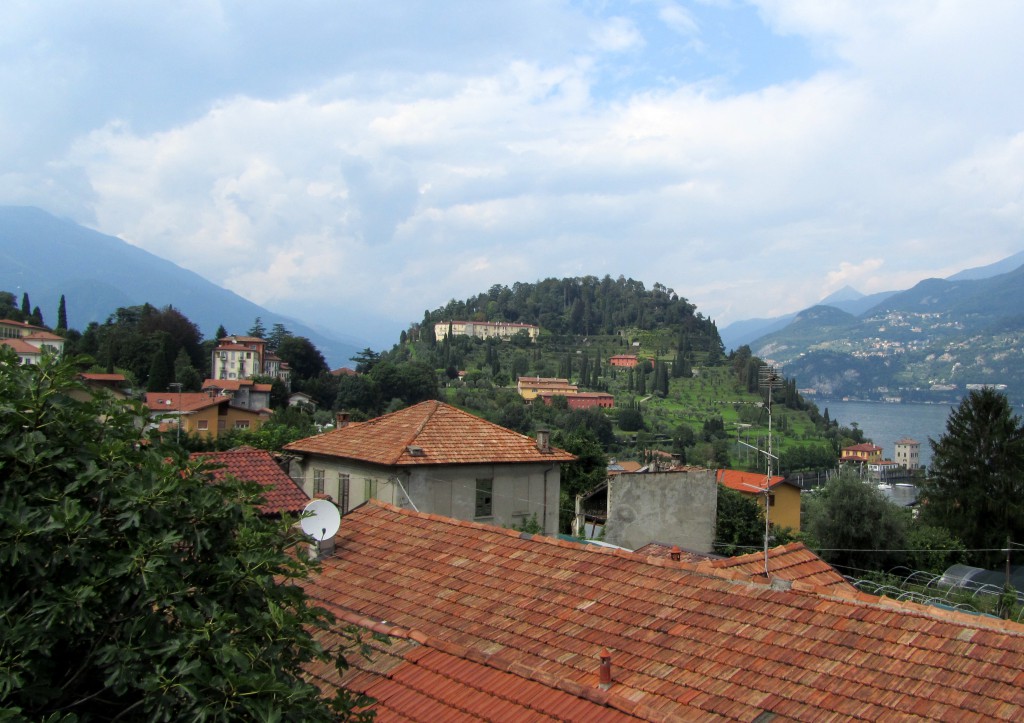 We joined the crowds and saw the sights, we walked the waterfront and climbed the alleyways and then we moved on. Looking back we saw the Villa Serbelloni, home of the Rockerfeller Foundation.

We came to Bellagio along the shoreline but we left on a twisting road climbing up into the mountains to Monte San Primo. Along the way we stopped at Civenna to take in the spectacular panoramic view.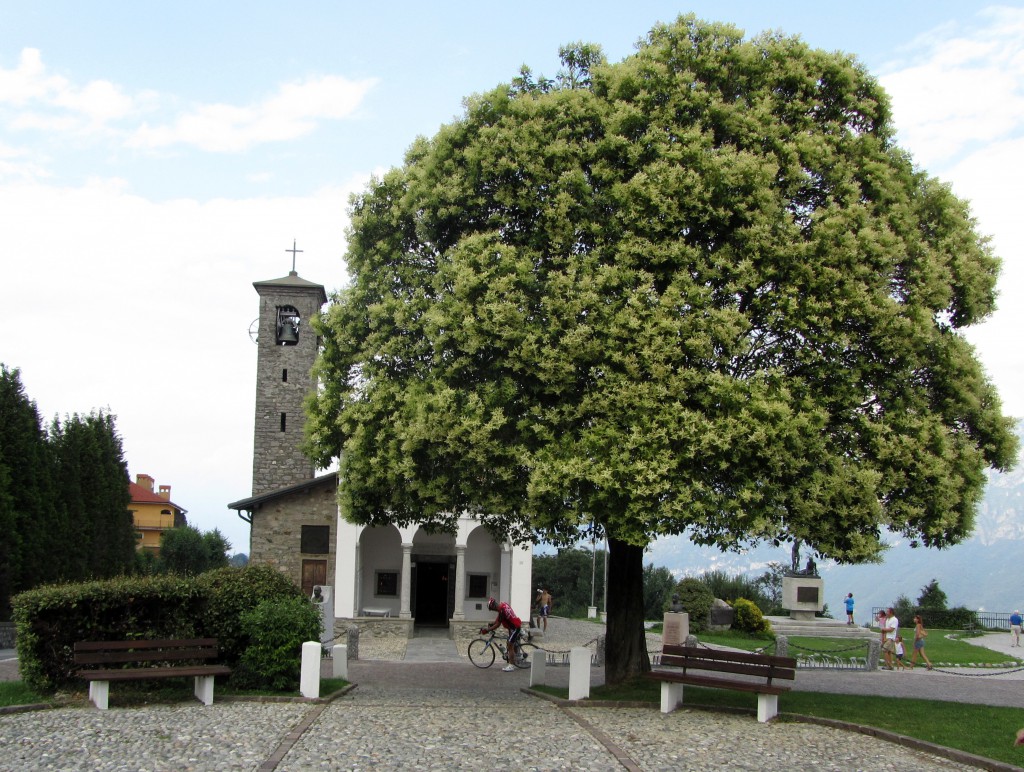 At Magreglio we found the church of Madonna del Ghisallo, patron saint of cyclists. It's a place of pilgrimage, full of the sacred relics of champion cyclists: bikes, jerseys, club pennants and trophies.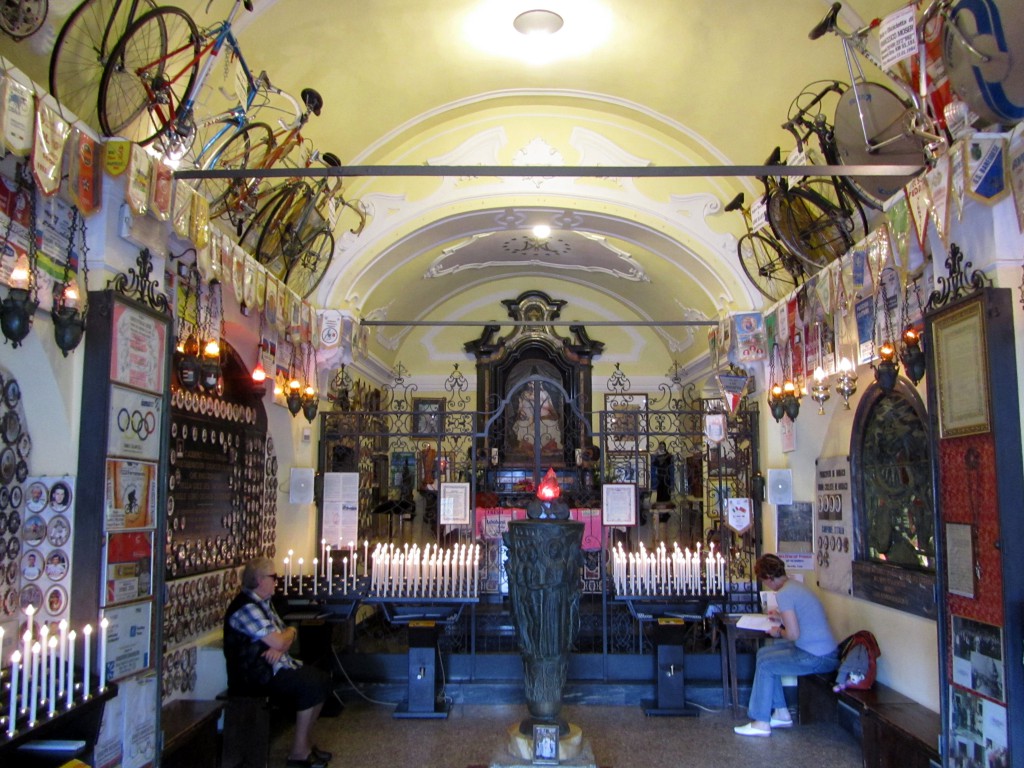 This small church is the destination of devotion of many of the faithful who find celestial help, serenity and peace here between the sky and the mountains.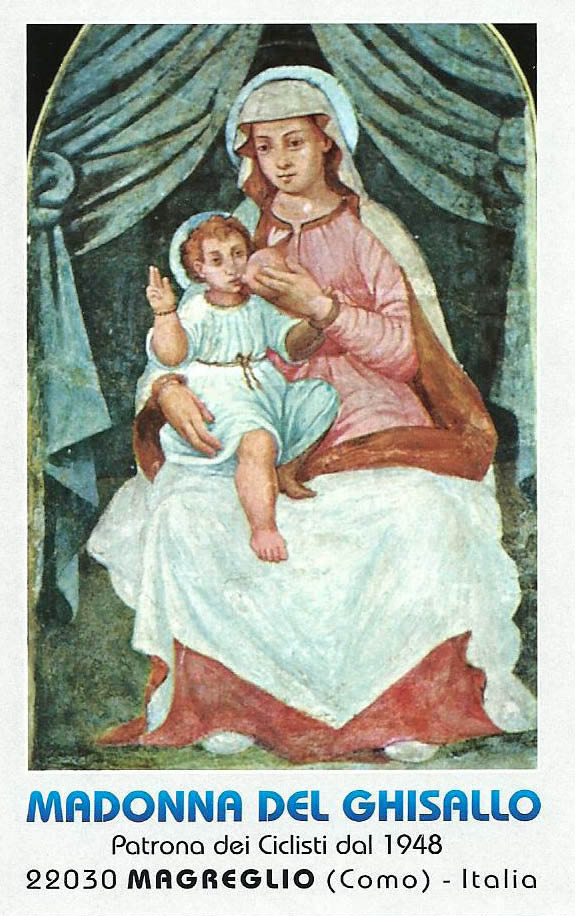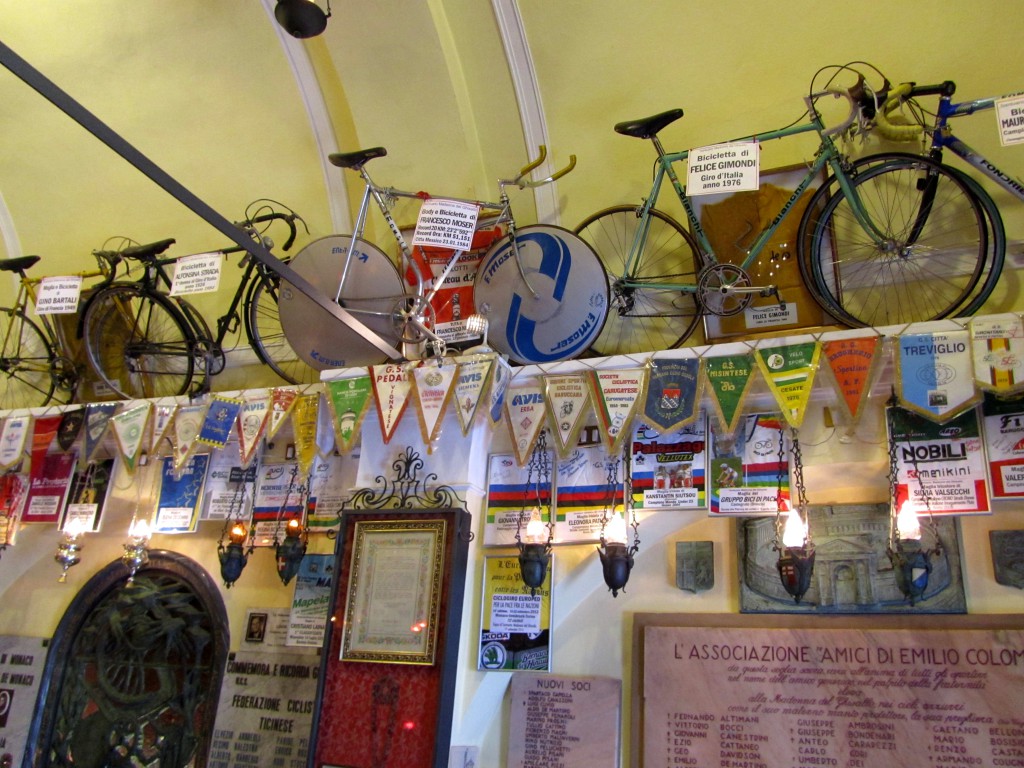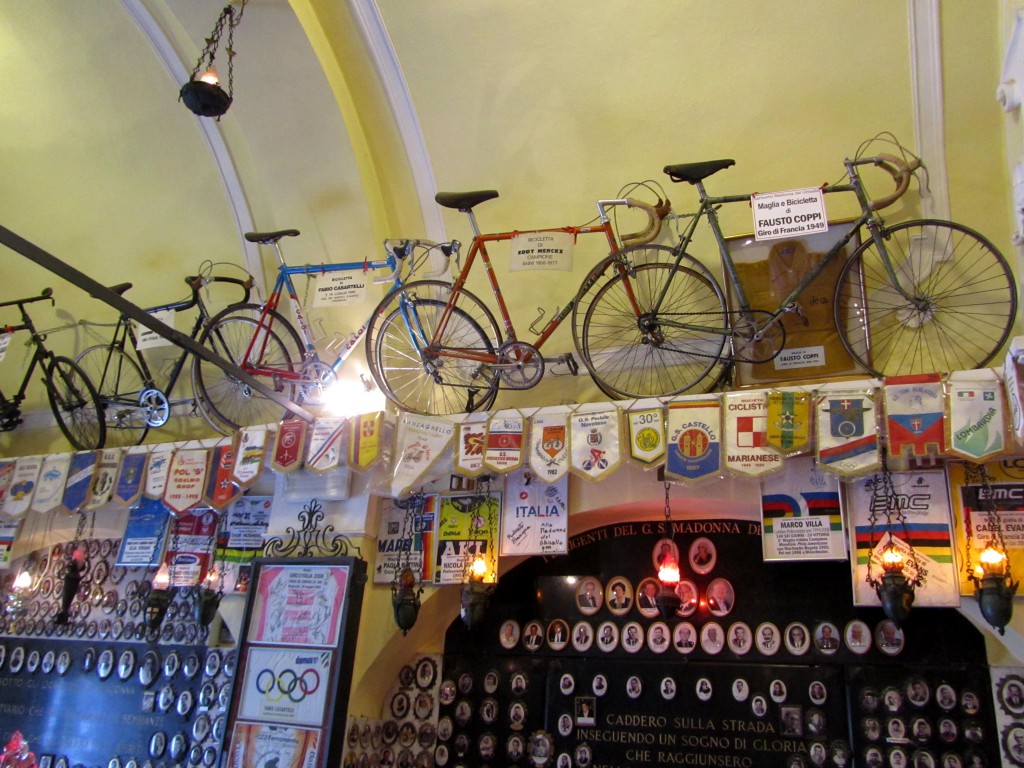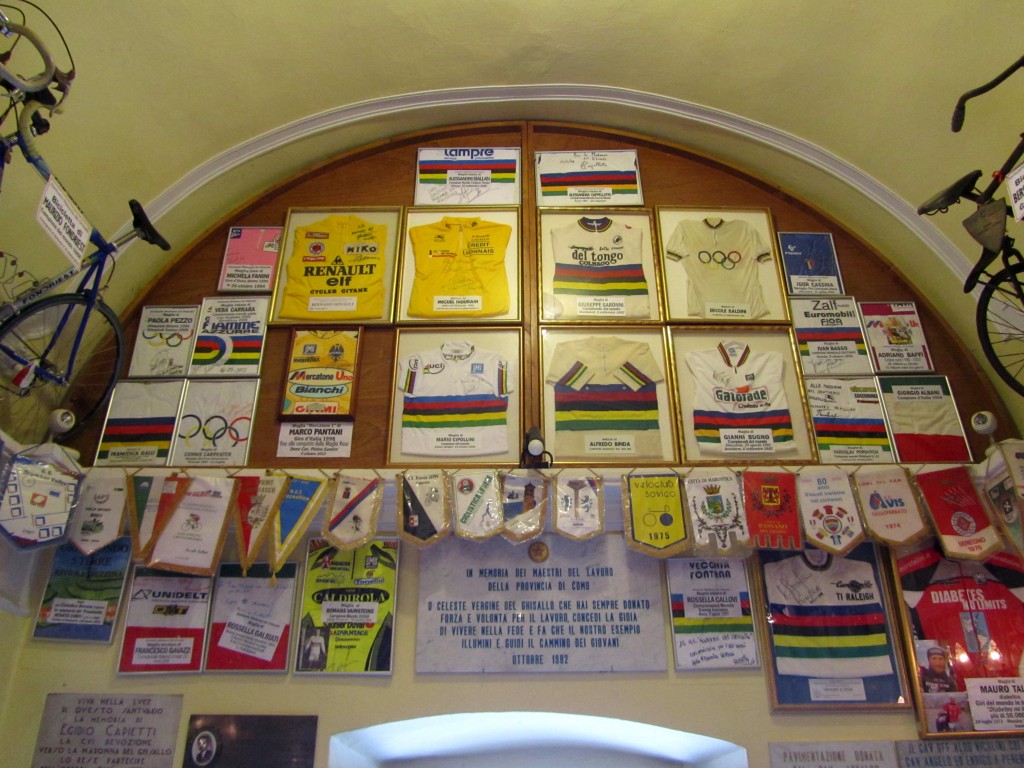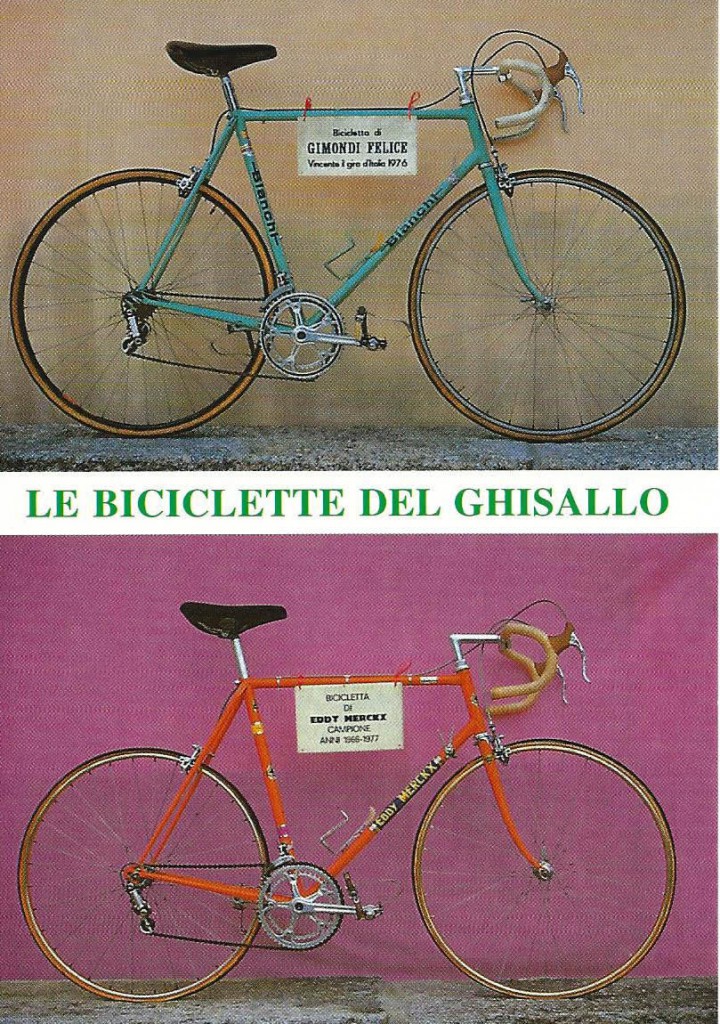 Le Biciclette dei Campioni: Felice Gimondi e Eddy Merckx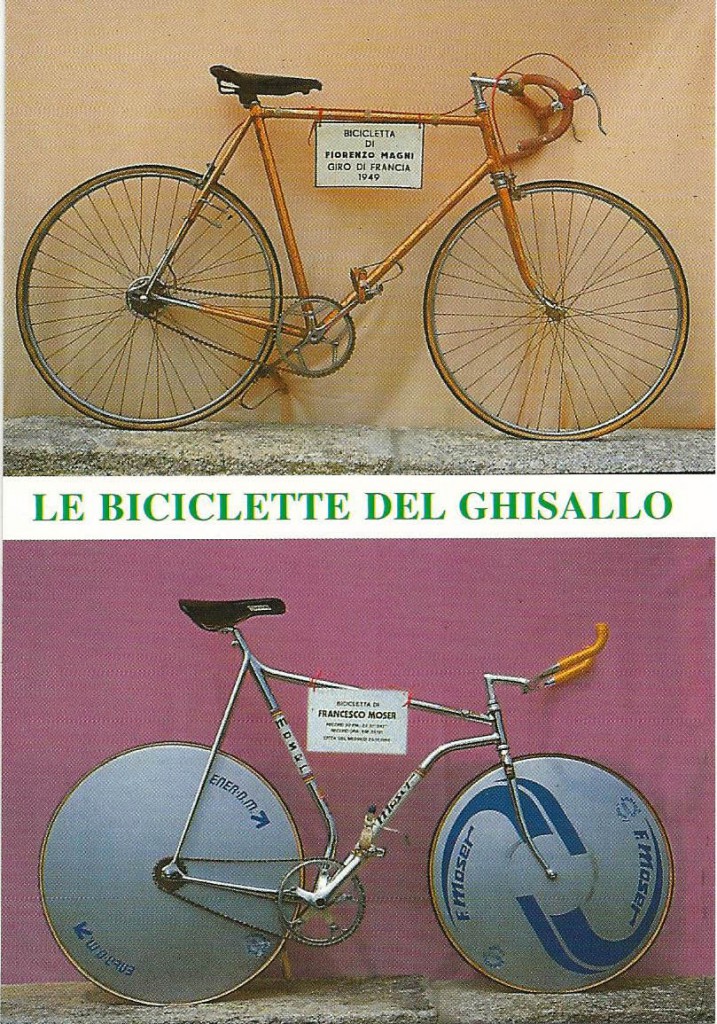 Le Biciclette dei Campioni: Fiorenzo Magni e Francesco Moser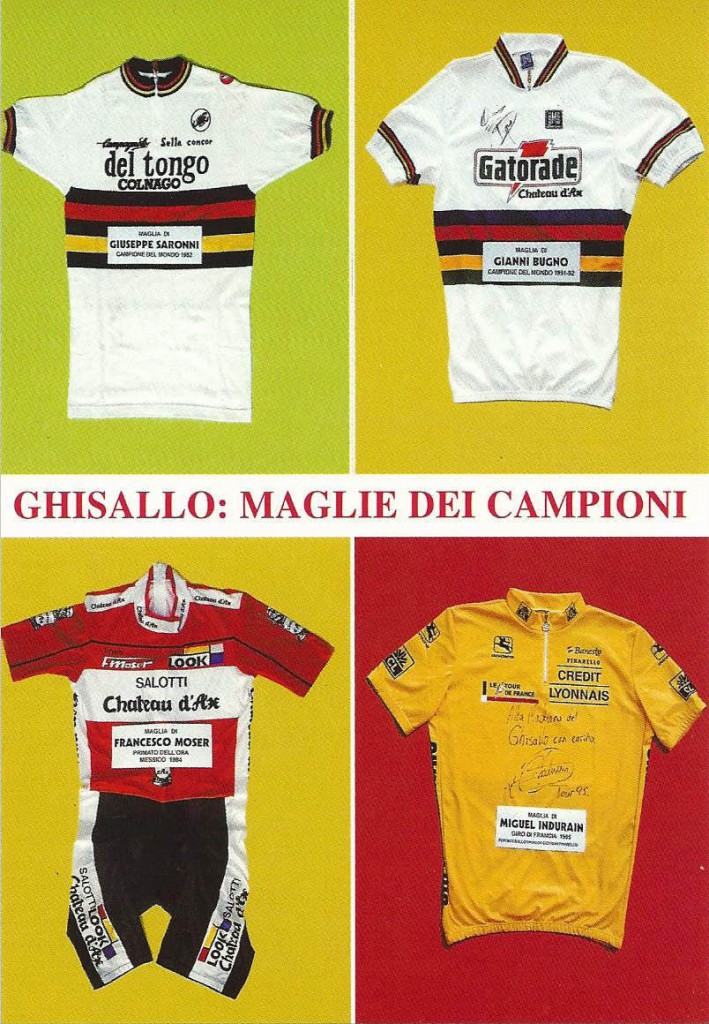 Maglie dei Campioni: Saronni – Bugno – Moser – Indurain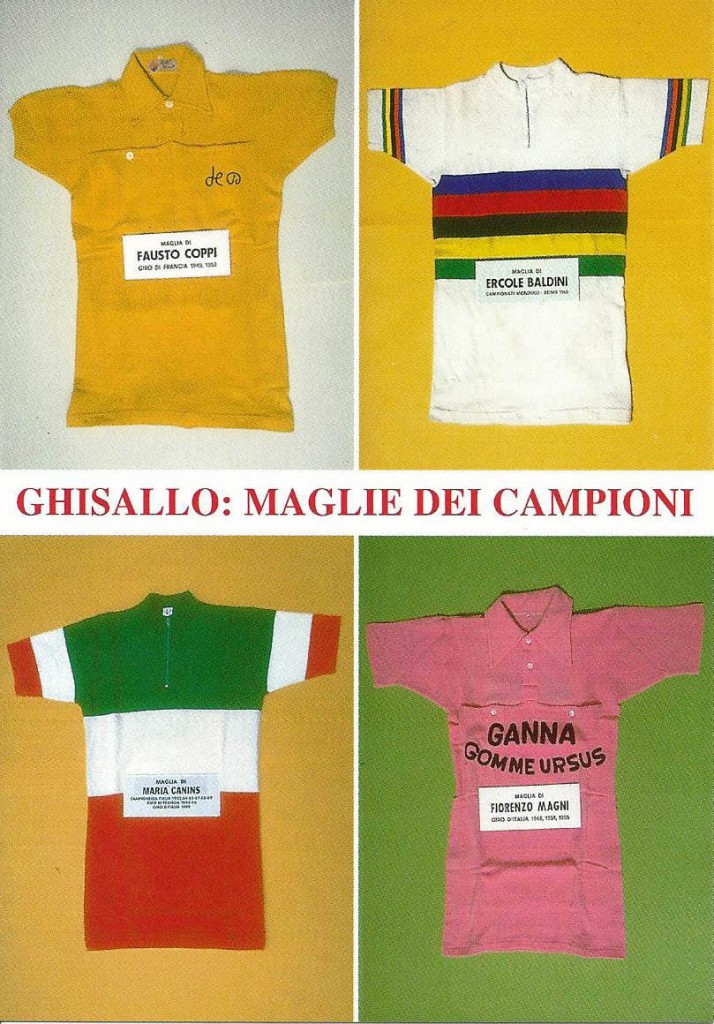 Maglie dei Campioni: Coppi – Baldini – Canins – Magni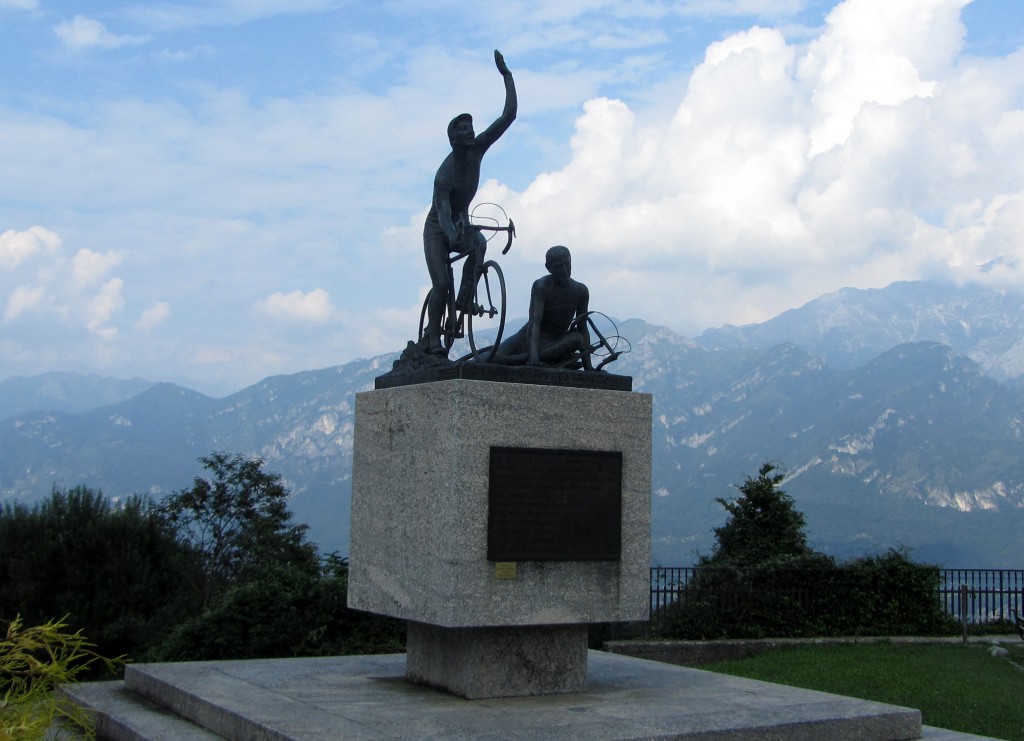 Outside there's a statue, Then God Created The Bicycle, with a prayer for the protection of cyclists.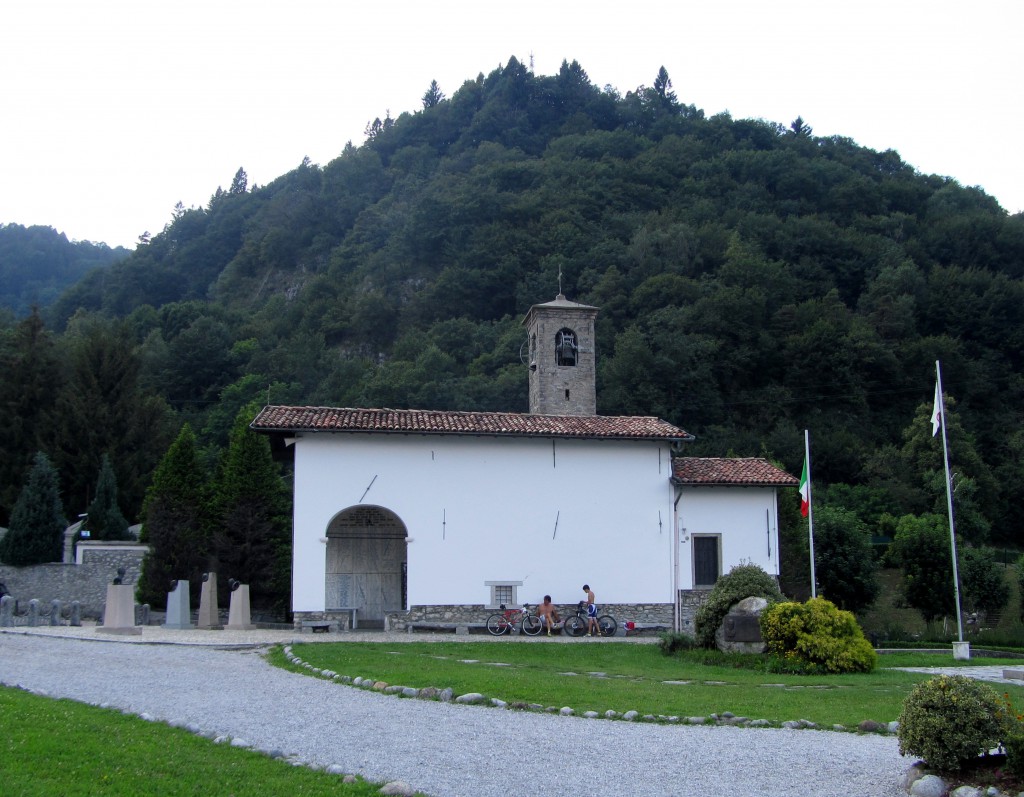 Sanctuary of the Madonna del Ghisallo, Patron Saint of Cyclists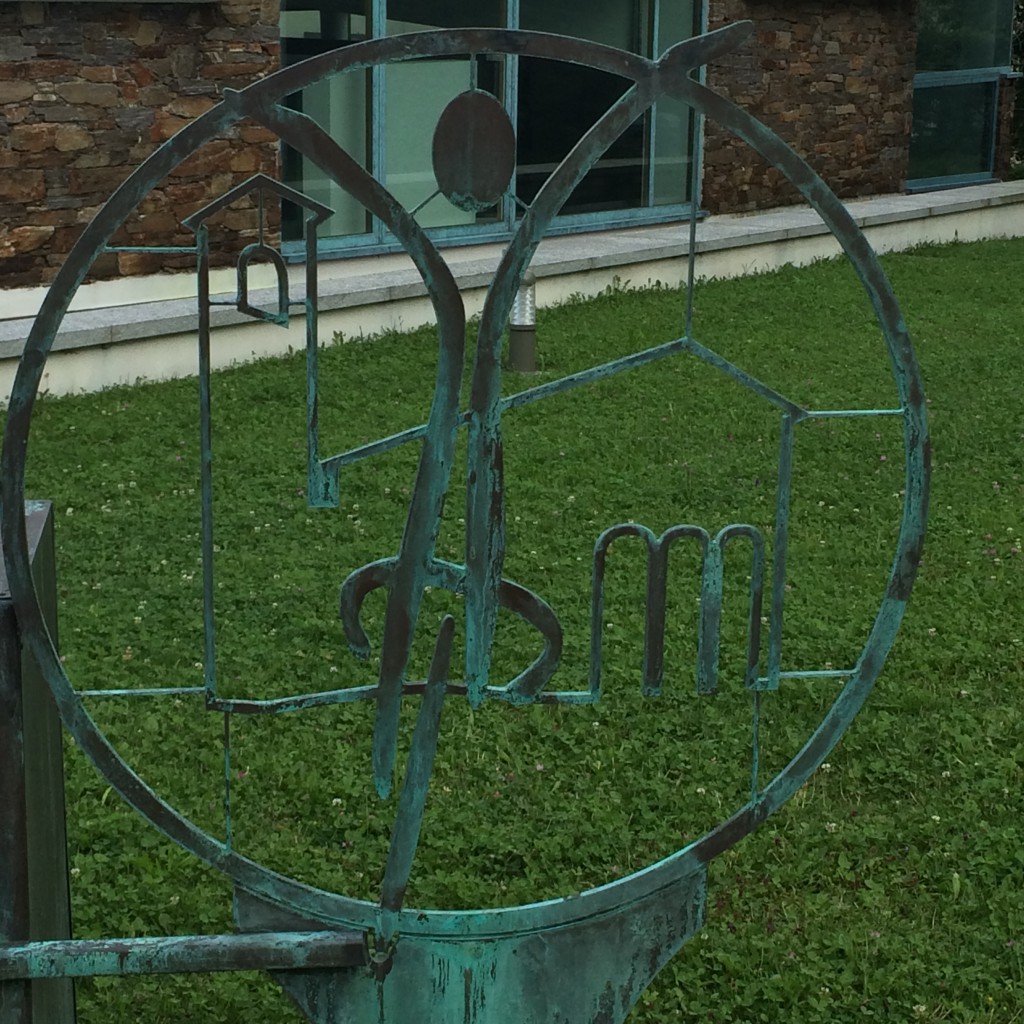 The Museo del Ciclismo Madonna del Ghisallo was started as a place to store the excess artefacts and memorabilia overflowing from the chapel. Now it's been blessed by the Pope it's also a place of holy pilgrimage. But despite the sign saying it was open, it was closed on the day we visited.
※
Then further on down the road we found another fantastic collection overflowing with artefacts and memorabilia, and this one was open, though I don't suppose it got the blessing of the Pope.