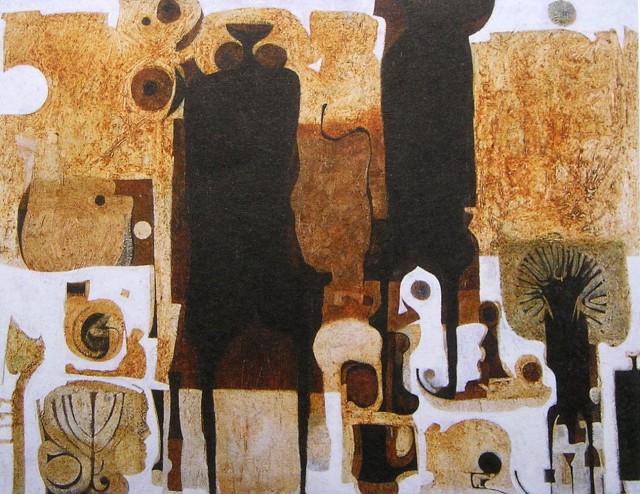 This astounding exhibition is a real tribute to the extraordinary work of 82 year old Sudanese artist Ibrahim El-Salahi. Studying painting in Khartoum & The Slade in the 1950s his work contains influences from Islamic calligraphy & western modernism.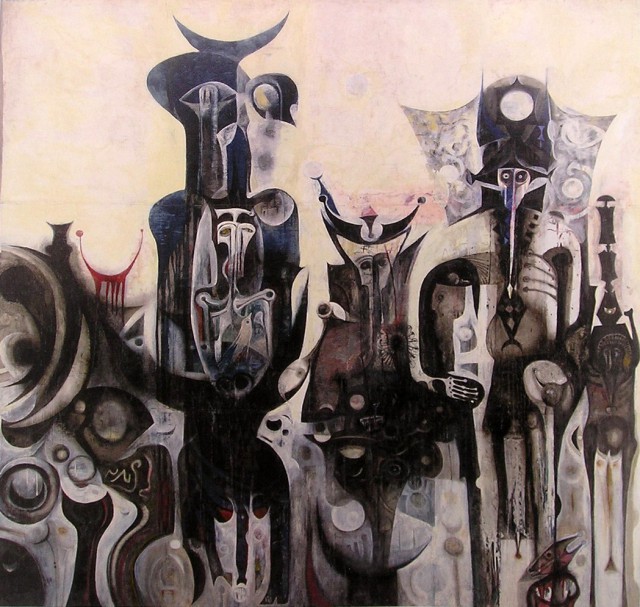 A fusion forged through a life dedicated to art lived in exile, being imprisoned for political reasons in Sudan in the 1970s and now living in Oxford. I am unable to put in these brief words what makes this work so great. I have not been so moved by an artist's work for many years.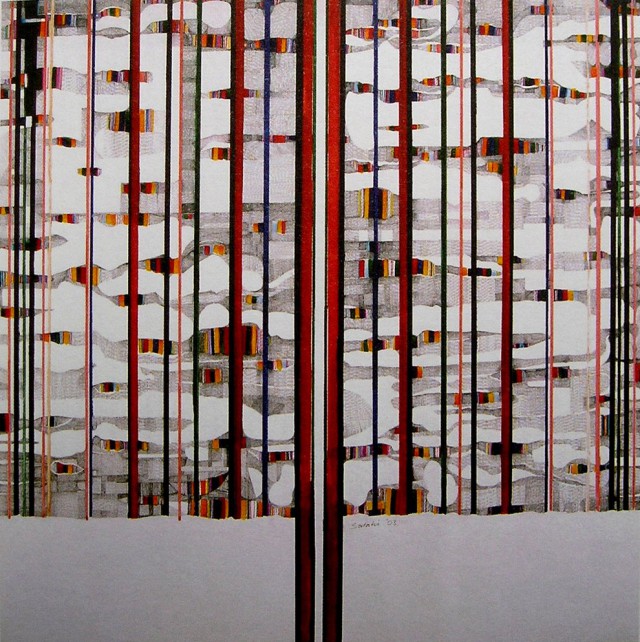 It has formal power, a dignity the outcome of spiritual and emotional focus. Wit and playfulness. Above all great beauty. If you see only one more show this year make it this one.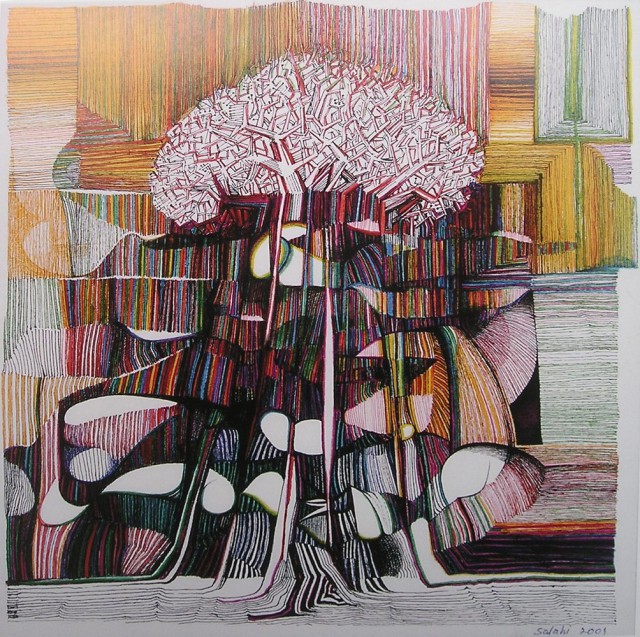 I have taken the images from the catalogue and post cards so the quality does not do justice to the work that ranges from small drawings to huge works on canvas and giant pen and ink drawings.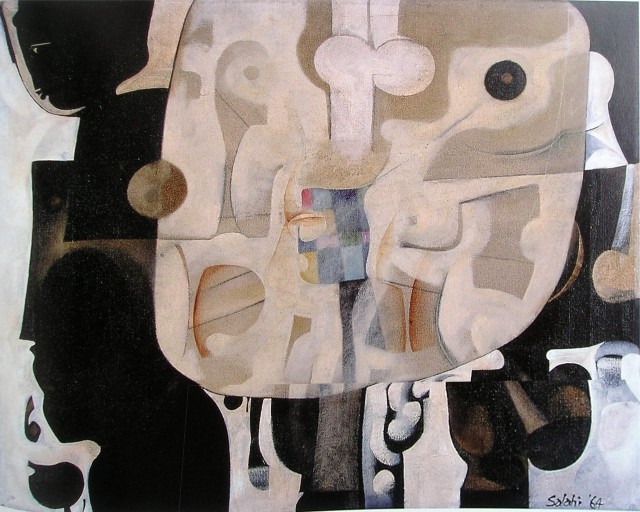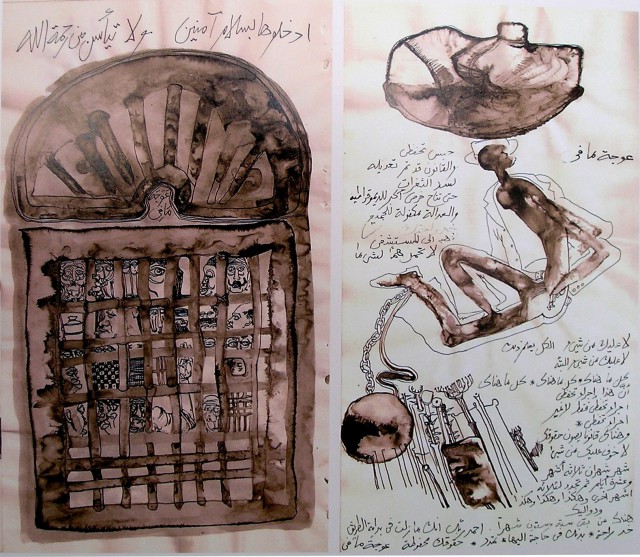 Ibrahim El-Salahi: A Visionary Modernist, Tate Modern until 22nd September.