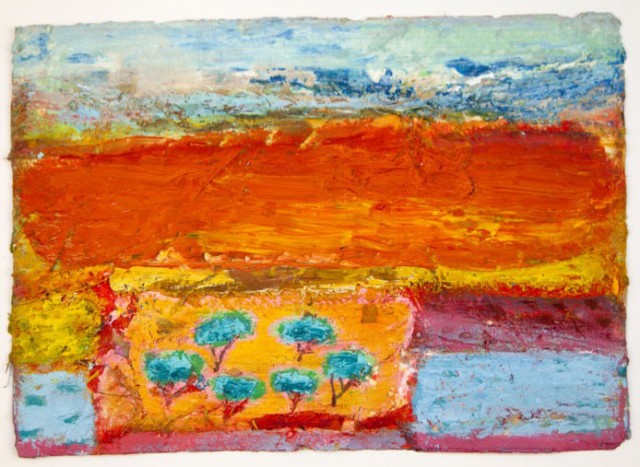 Whilst I was writing my last post, Waiting For Inspiration, I started to realise how much I was longing to paint again, after a long eight month break. So as soon as it was finished I went to the local market and ordered some beeswax. I started painting in my studio again. I began without any images in my head, I just knew that I wanted lots of texture, hot colours and a feeling of spontaneity and freshness in the finished work. I used the landscape all around me to express this, but it wasn't intentional, it wasn't my starting point.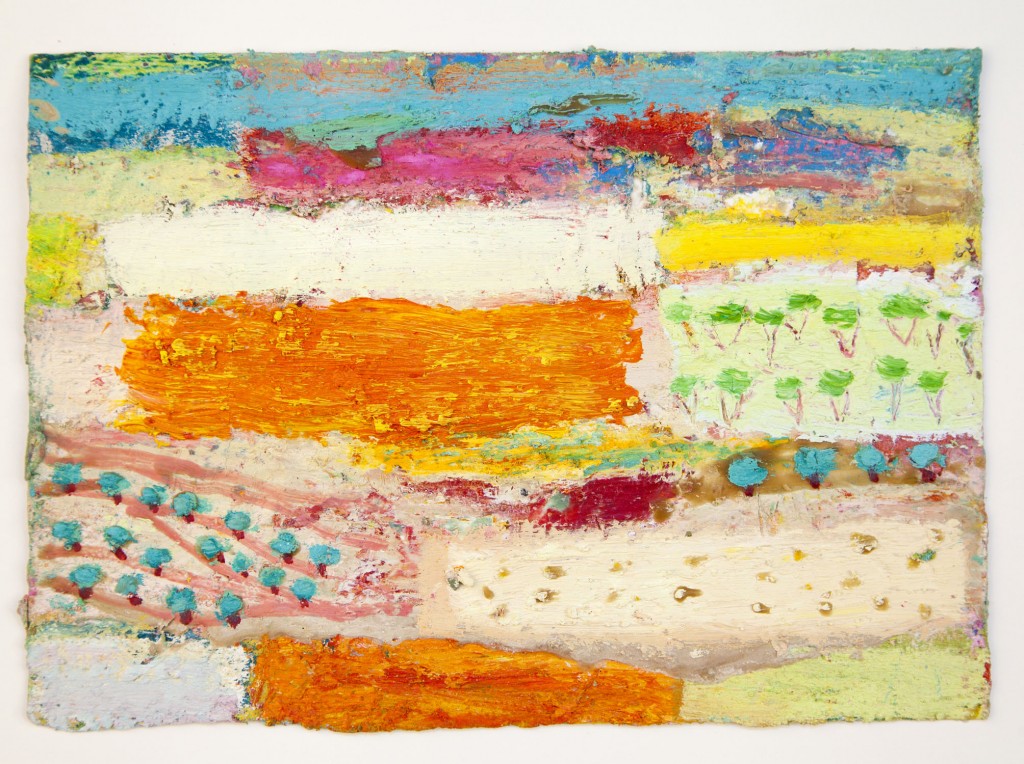 I loved the first week of painting, but got nowhere. I stopped and I wondered how I would continue. That week I went to Granada's Alhambra Palace and Generalife. Here in the Arabic Palace grounds every single view is beautiful, every corner perfect. And in the Palacio de Carlos V there was a temporary show, Luz del Sur / Light from the South, of Sean Scully's work, who has, like many artists through the history of art, drawn inspiration from this perfect integration of architecture and nature.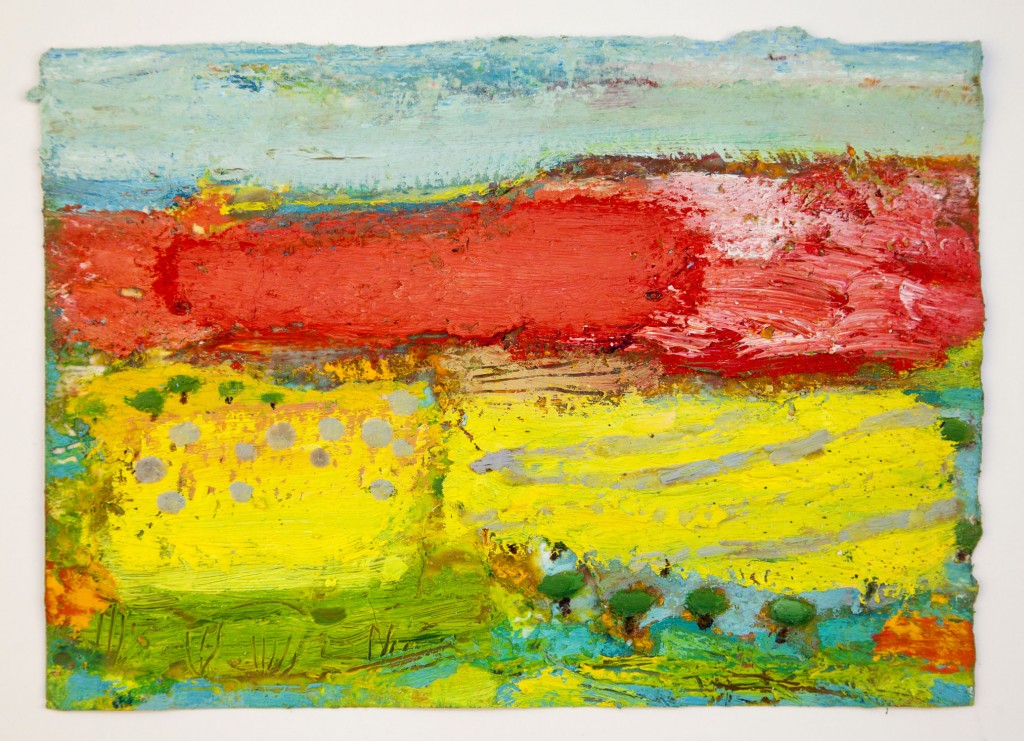 Having not stood in front of a really large oil painting for a long time, the vibrancy, richness and intensity of colour, and the texture of the brush marks had a real impact on me. It was the actual paint I loved. I liked the way his oils do not try to represent light, but rather they condense it. And there were beautiful things to see in every direction walking around the gardens of the palace.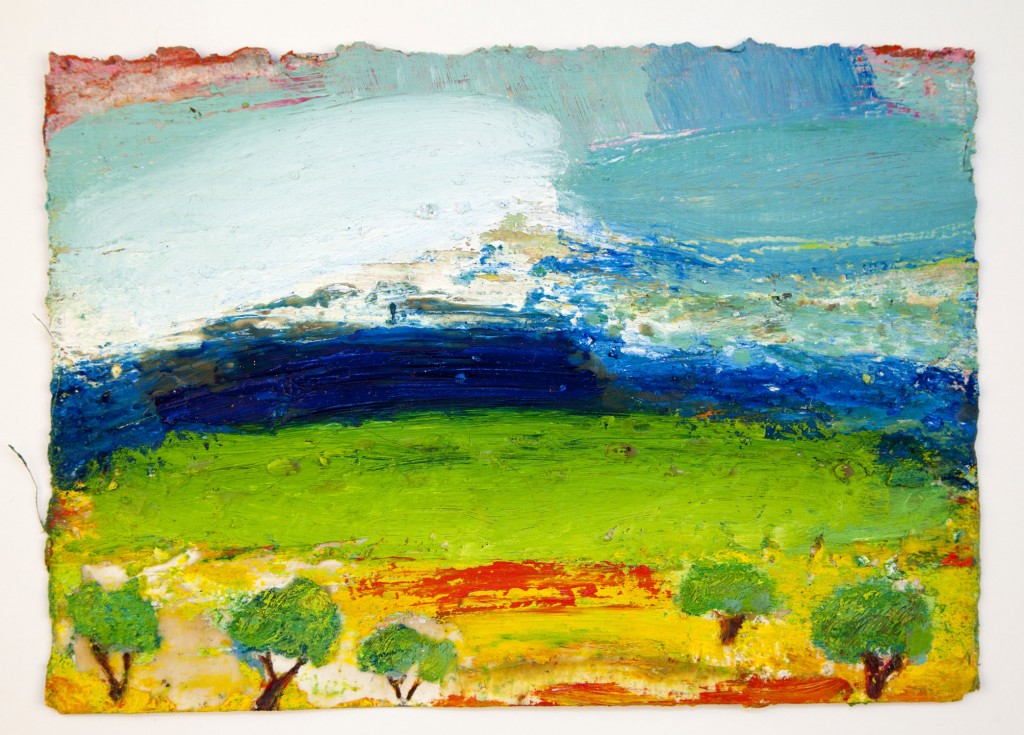 I went back to painting with renewed enthusiasm, and struggled. I kept thinking to myself how could I have forgotten what painting was like; what a mixture of trial and error, ups and downs, excitement and frustration. How could I do something new? I wondered how and when everything would come together, and be at last something complete. But I kept going back to the paintings, six of them, making decisions and revisions, laying on colours, textures and marks, only to re-work them all over again it seemed, hoping that once I had finished just one, the others would soon follow. During this process each painting has been so many different paintings, yet only one finish will do, and this is what I am always focussed on, whilst at the same time not knowing exactly what this will be.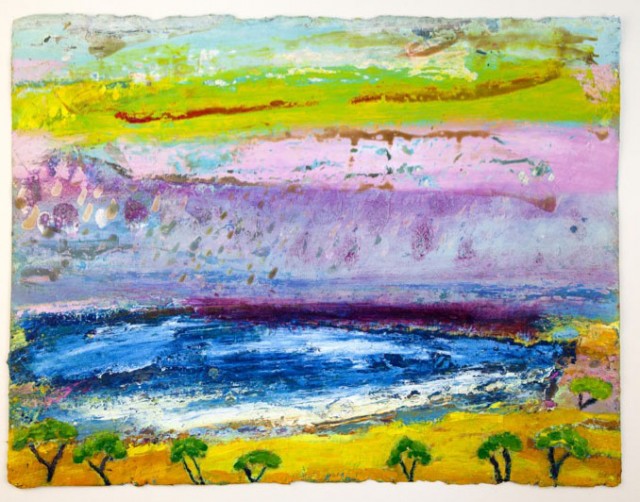 Recently I read something Scully said about his own paintings which I can relate to:
If you were making donkeys and putting them out to graze in a field and you inadvertently made one with three legs, you wouldn't want to put that one out with the herd, would you? You'd keep on working on it until it came out right.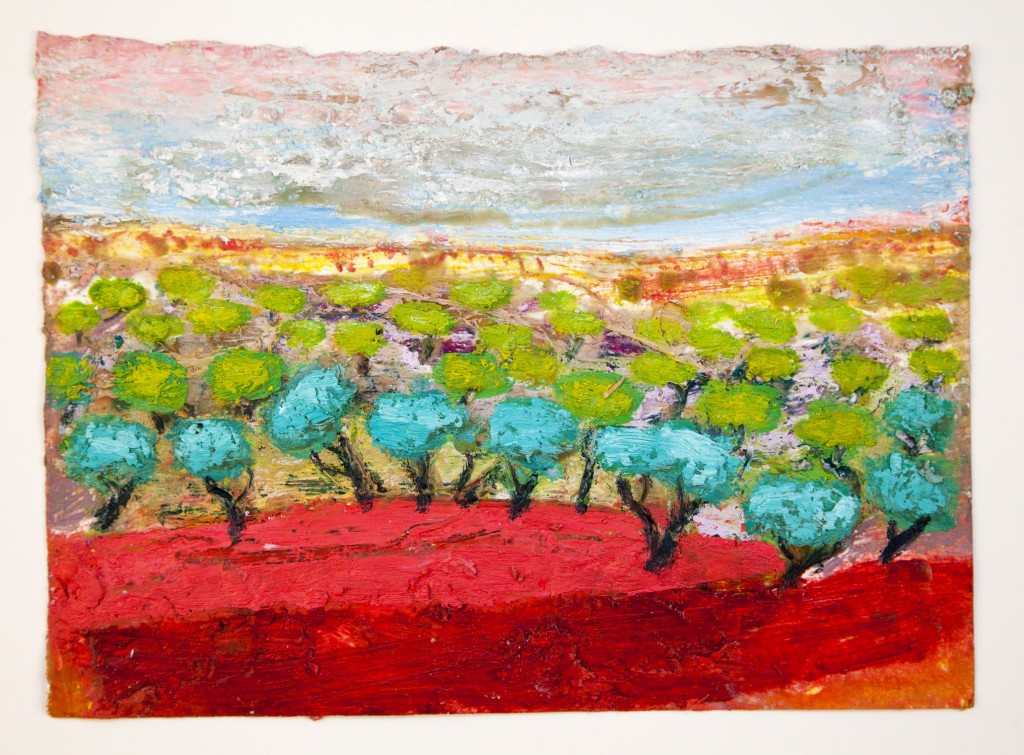 And then they were finished, six paintings, three or four months later and here they are. From top to bottom: The Heat Of The Earth, Arid Land, The Colours Of Spain, Waiting For The Rain, Let It Rain and From Dawn To Dusk. They can be seen, along with some watercolours, as part of an exhibition of international artists in the grounds of the 10th century Moorish Castle of Salobreña, Andalucia, Spain from 26th July.
Annabel Keatley / The Rowley Gallery