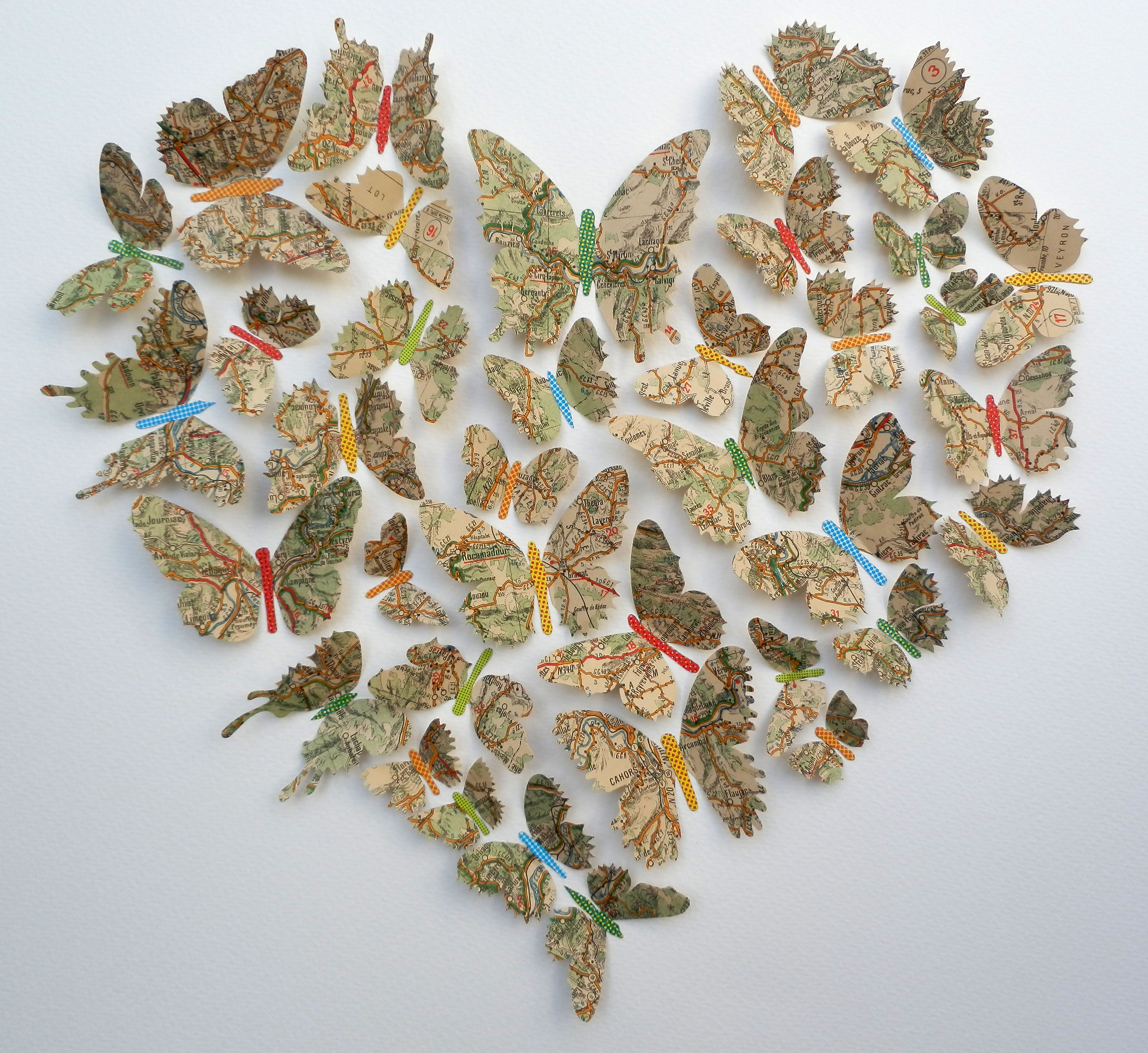 This beautiful butterfly cut-out was made by Joseph Silcott from a vintage Michelin map of the Dordogne and Lot river valleys. The central butterfly at the top with the green body features St Cirq Lapopie. Others display Rocamadour and Cahors. Joseph simply draws with scissors to release the butterflies from the map.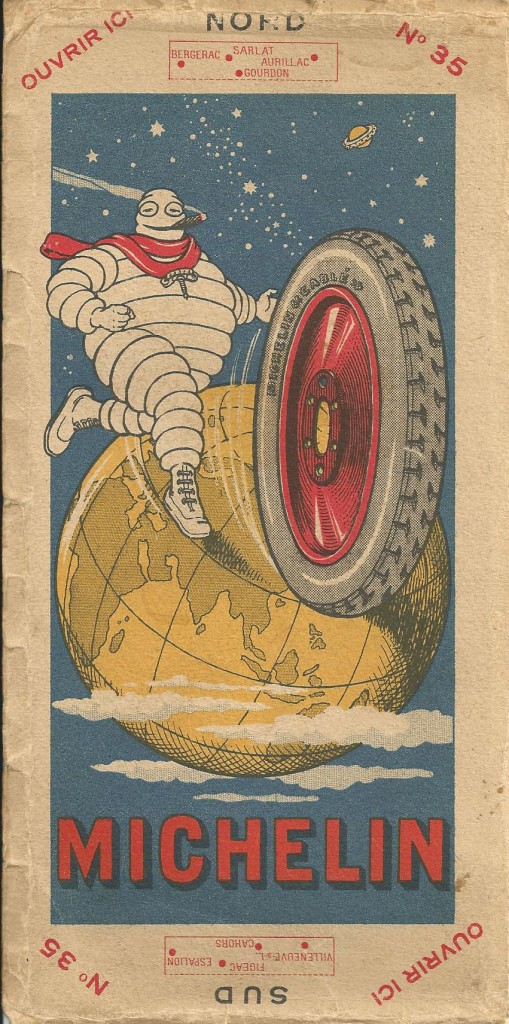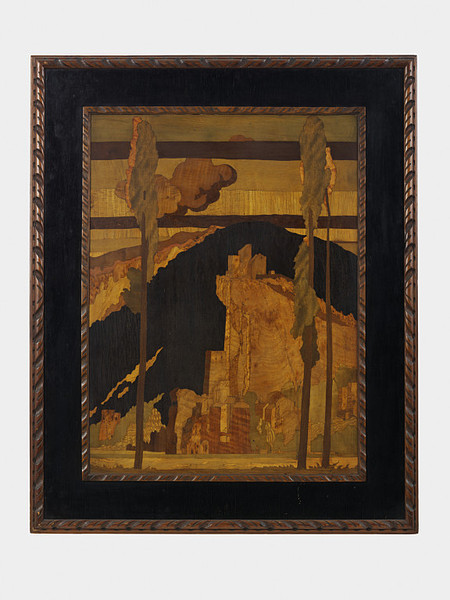 Almost a hundred years earlier St Cirq Lapopie was the inspiration for paintings, drawings and etchings by Frank Brangwyn, one of which was considered by earlier commentators to be the inspiration for this marquetry panel of inlaid wood, produced by The Rowley Gallery. This one is in the collection of the Victoria & Albert Museum but now titled An Italian Town.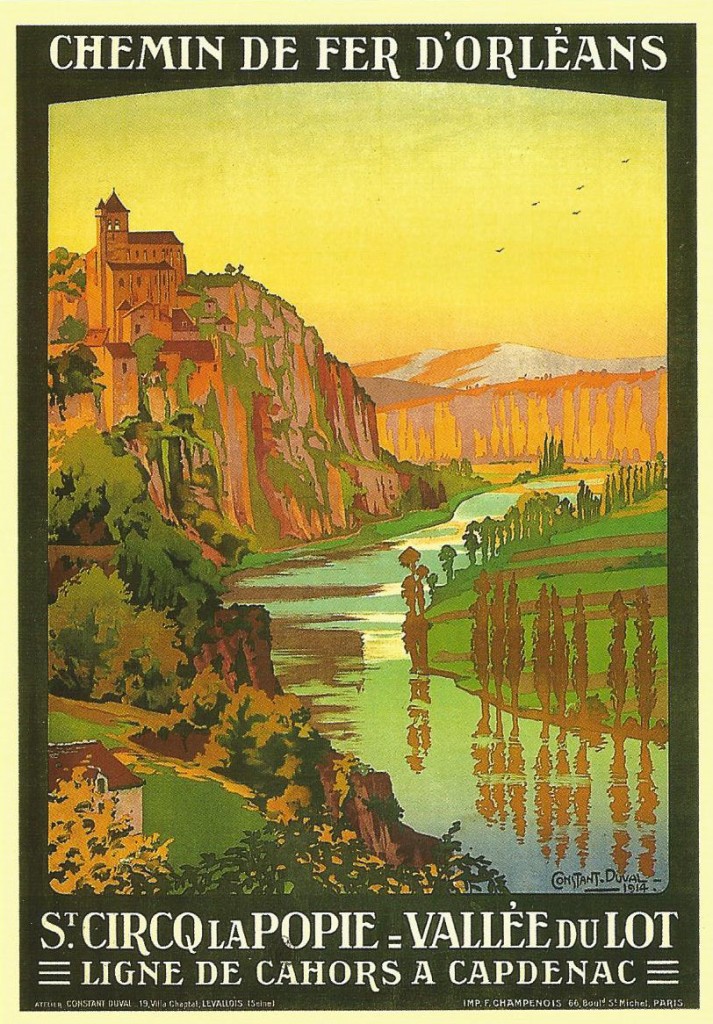 On a recent visit to St Cirq Lapopie it seemed that all the ingredients of Rowley's marquetry panel were still there, just in different positions. I think maybe some artistic license had taken place. A little judicious rearrangement. Maybe even some twinning with a mystery town in Italy.