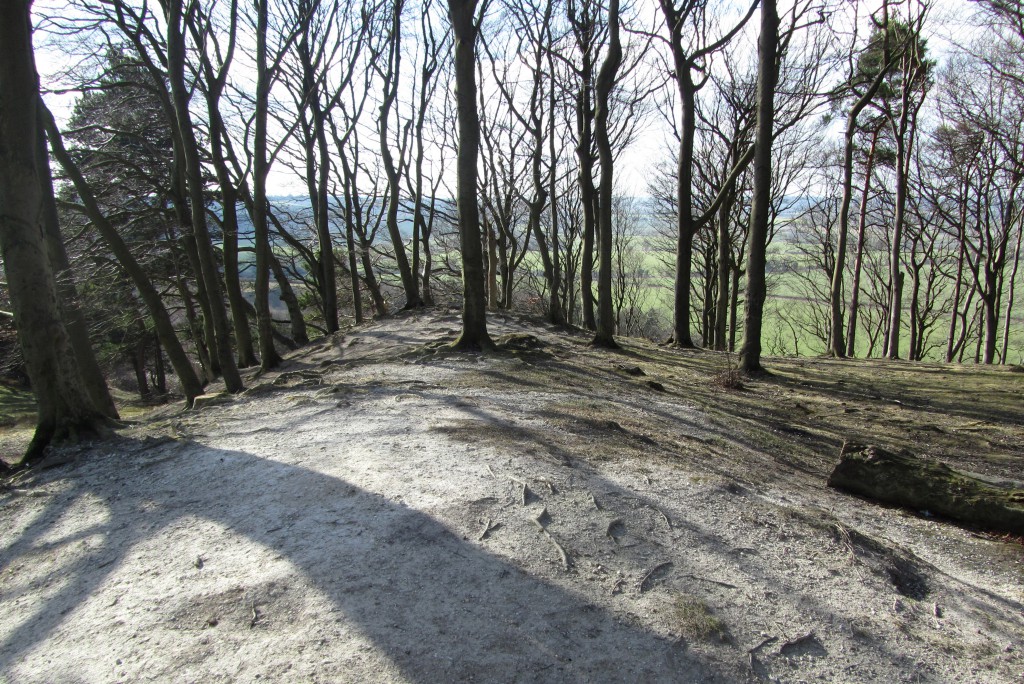 A circular walk from Harlington train station to Sharpenhoe Clappers and back again. The first leg memorable for a troop of scramble-bikes echoing around the combe up to Sundon. Then onto National Trust territory protected by kissing-gates, designed to deter motor-cycles. The stretch from Sundon Hills is the loveliest chalk downland, the birdsong only occasionally drowned out by model aeroplane enthusiasts. The views north towards Ampthill and Marston Vale are panoramic.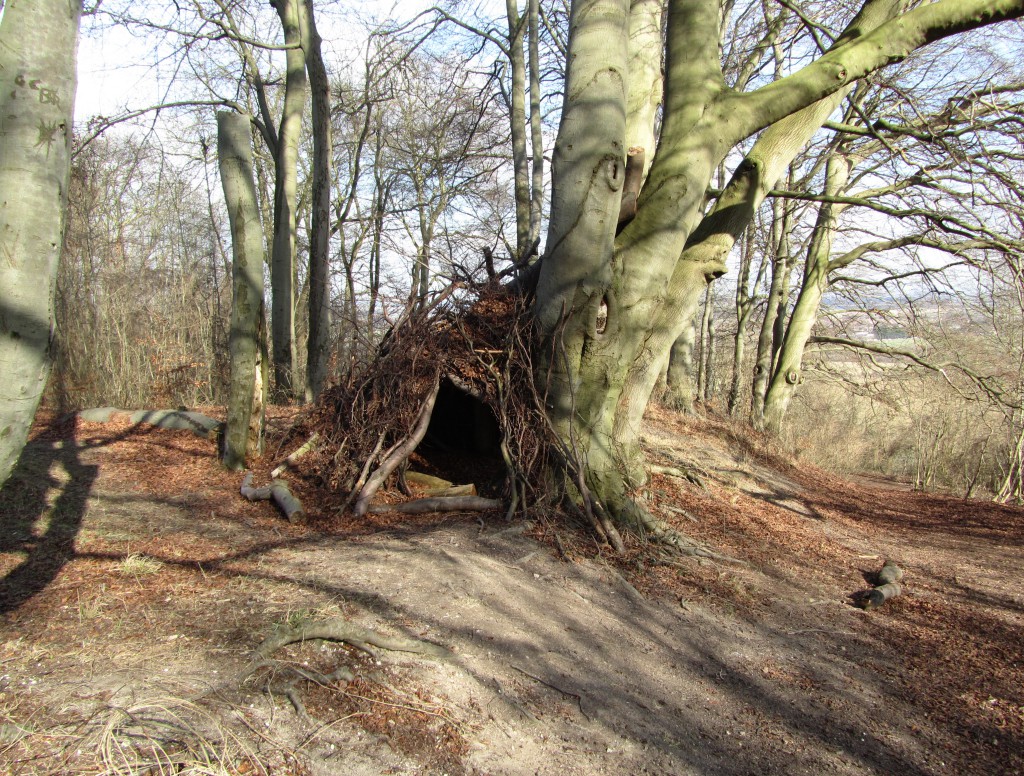 Sharpenhoe Clappers is a chalk headland crowned with an ancient beech wood. The centre of the wood is calm and still and quiet and free from motor-cycles and model aeroplanes. The site was once an Iron Age hill fort. Nowadays overnight accommodation is more primitive. Temporary shelter is provided by branchwood lean-tos around the base of selected trees. Why is it that every wood I visit has these structures, yet I never see them being built? Are they the woodland equivalent of crop circles?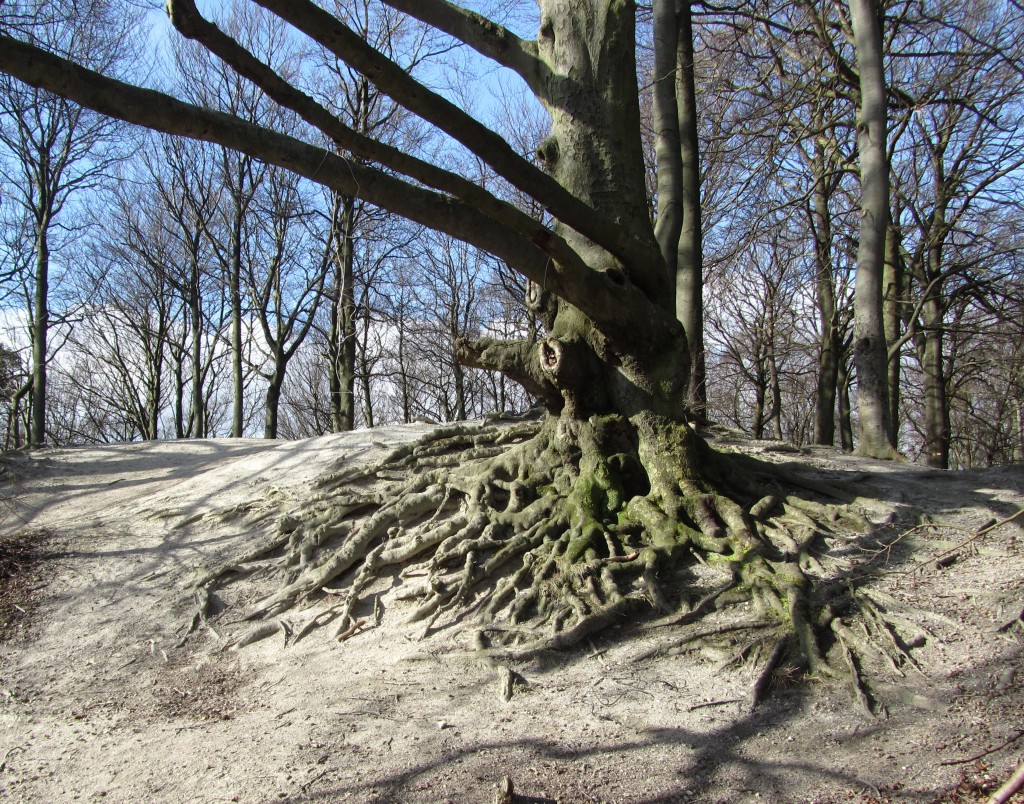 This place was a medieval rabbit warren and takes its name from the French word clapier for rabbit-hutch, adapted into English for rabbit burrows specially constructed to breed semi-tame rabbits for the kitchen. Sharpenhoe is the village below down a flight of 160 wooden steps, and is a bit of a disappointment. The eagerly anticipated pub has now closed down.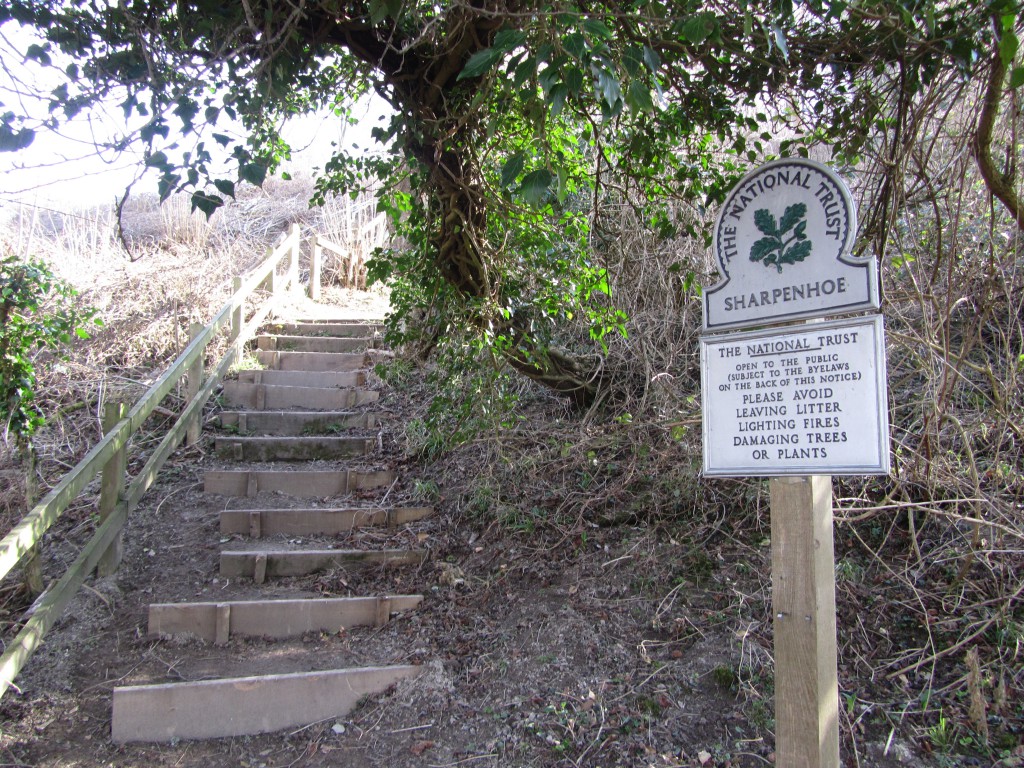 The walk back is along field-edges and over a chalk stream. Looking south from this vantage point you can review the route from Harlington to Sharpenhoe. From right to left the full 180 degree sweep of the horizon is the Chiltern Ridge and the outline of the walk just taken to the now distant hilltop.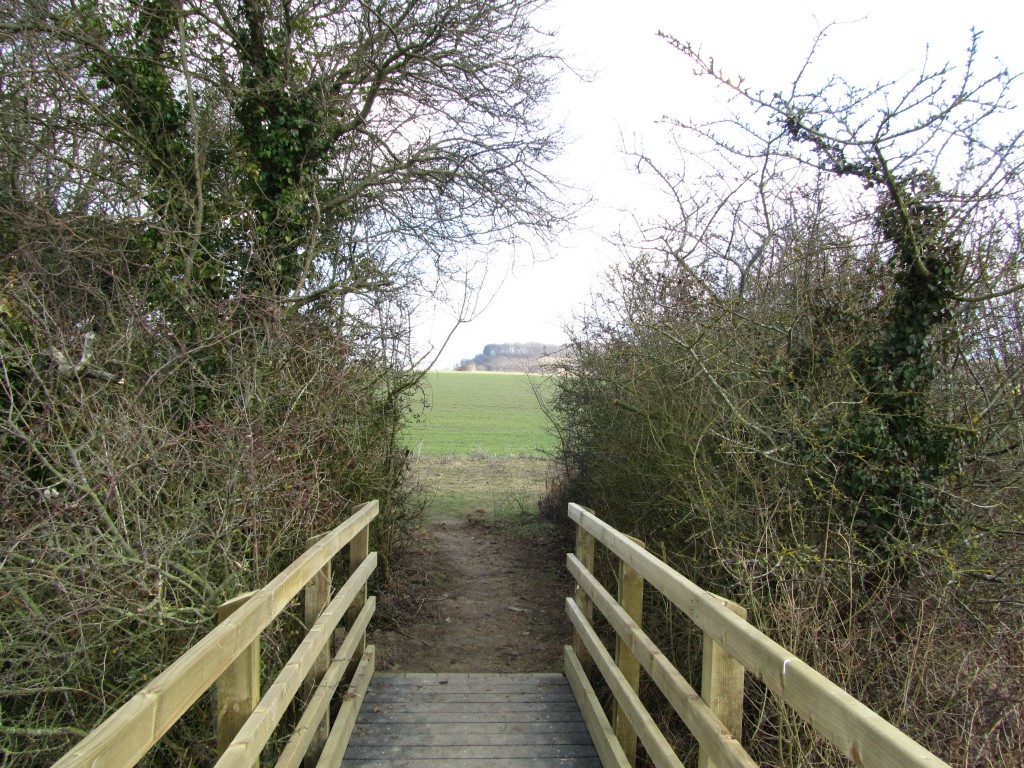 The silhouette of the disused tip with its curious ventilation shafts, black tarpaulins and snaking hose-pipes, all hinting at mysterious subterranean activity; the wooded path alongside the horseshoe cove in the hillside where the scramble-bikes circled; the sheep-cropped chalk grassland and the steeply wooded combes; the field where the model aeroplanes flew from and the wood with the free range chickens, our modern day equivalent of the Clappers rabbits.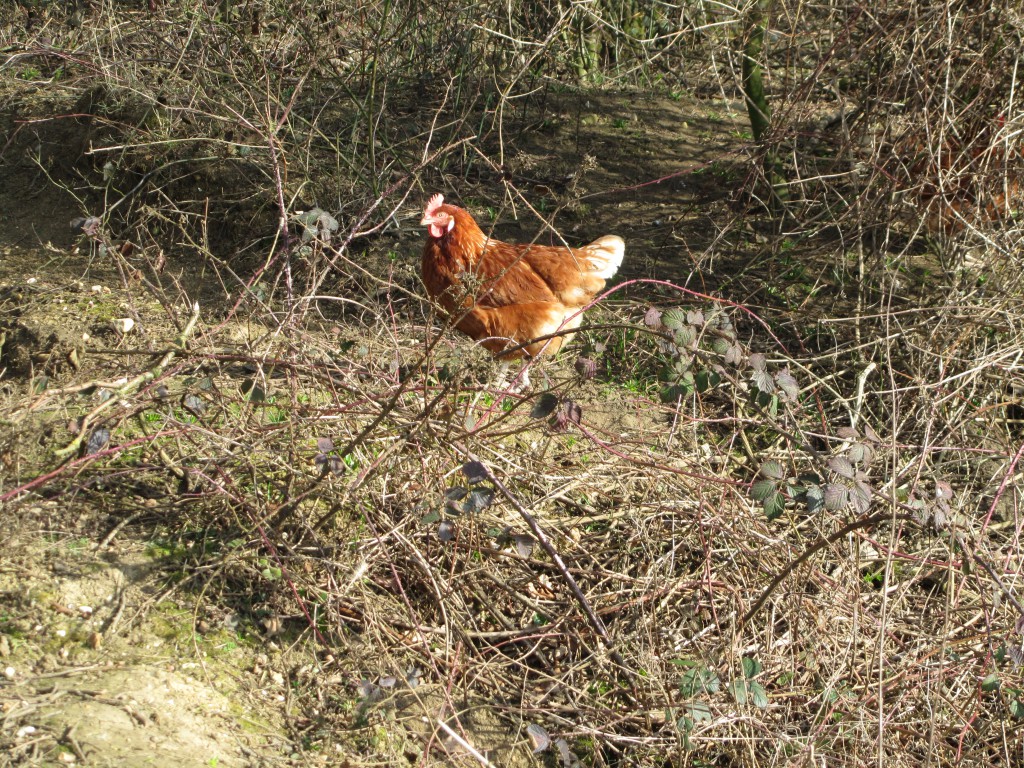 Walk the walk – Walk like the Clappers.