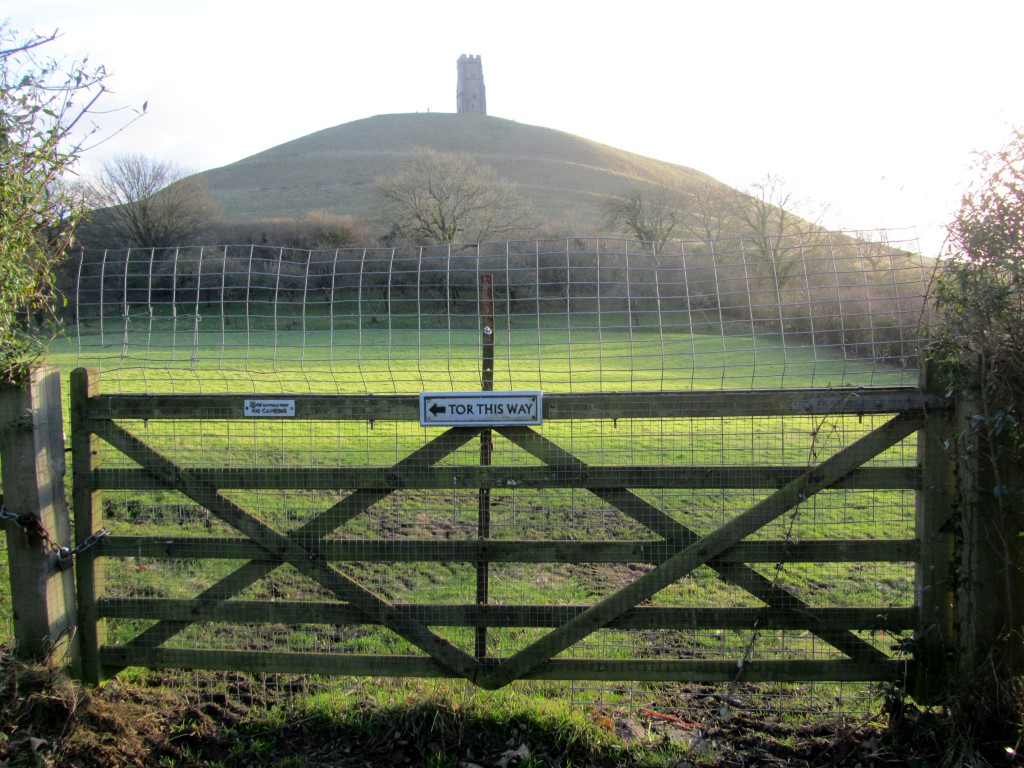 Three weeks ago, on the second day of 2015, we took a turn around Glastonbury Tor to welcome the new year. We met up at 100 Monkeys for lunch then set off over the fields to climb the hill.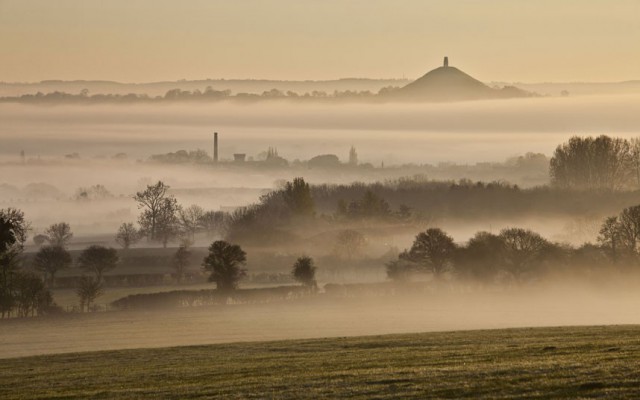 View towards Glastonbury Tor from Walton Hill: Guy Edwardes, 2020VISION
The tor rises like an island above the surrounding Somerset Levels. Indeed, this landscape was once underwater and Glastonbury Tor was formerly known as Ynys yr Afalon, the Isle of Avalon. Its steep sides are stepped with seven mysteriously symmetrical terraces.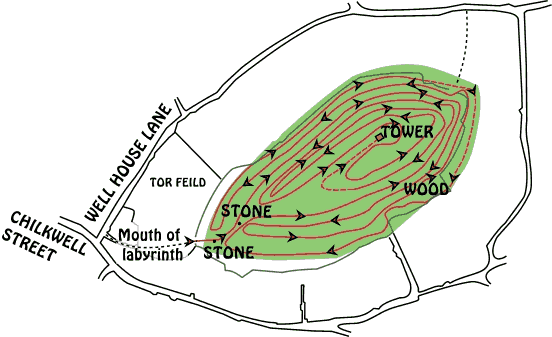 Some say that these terraces are the remains of a three-dimensional labyrinth, designed to lead the walker by a devious route along a ritual course from the foot of the hill to the summit.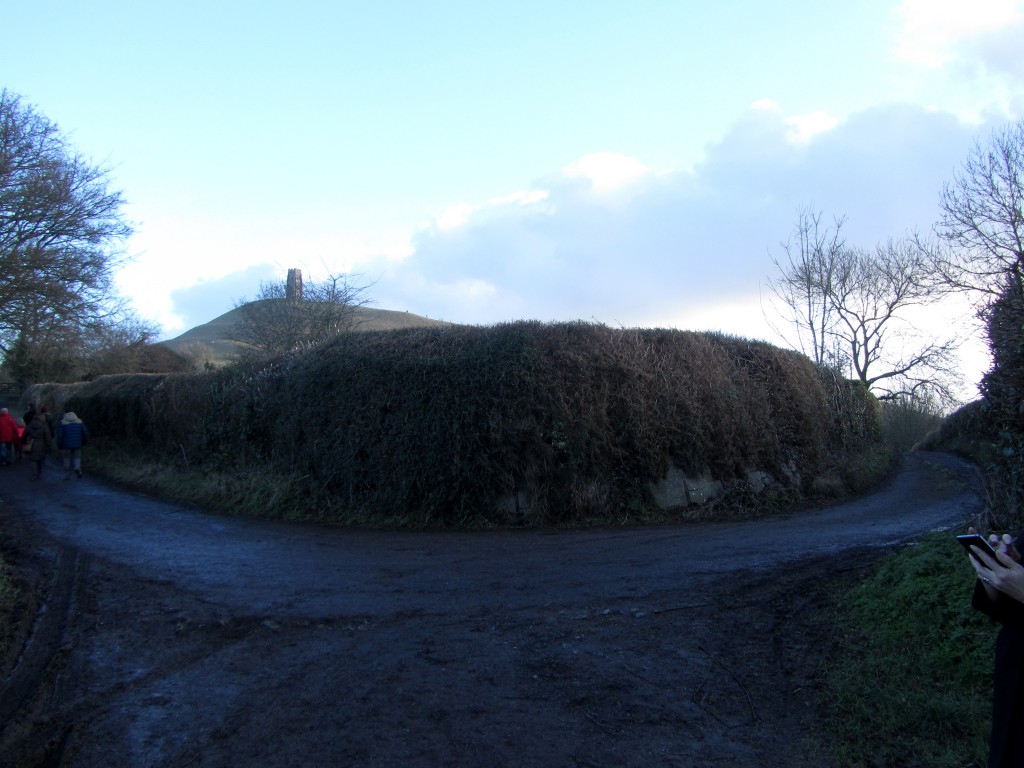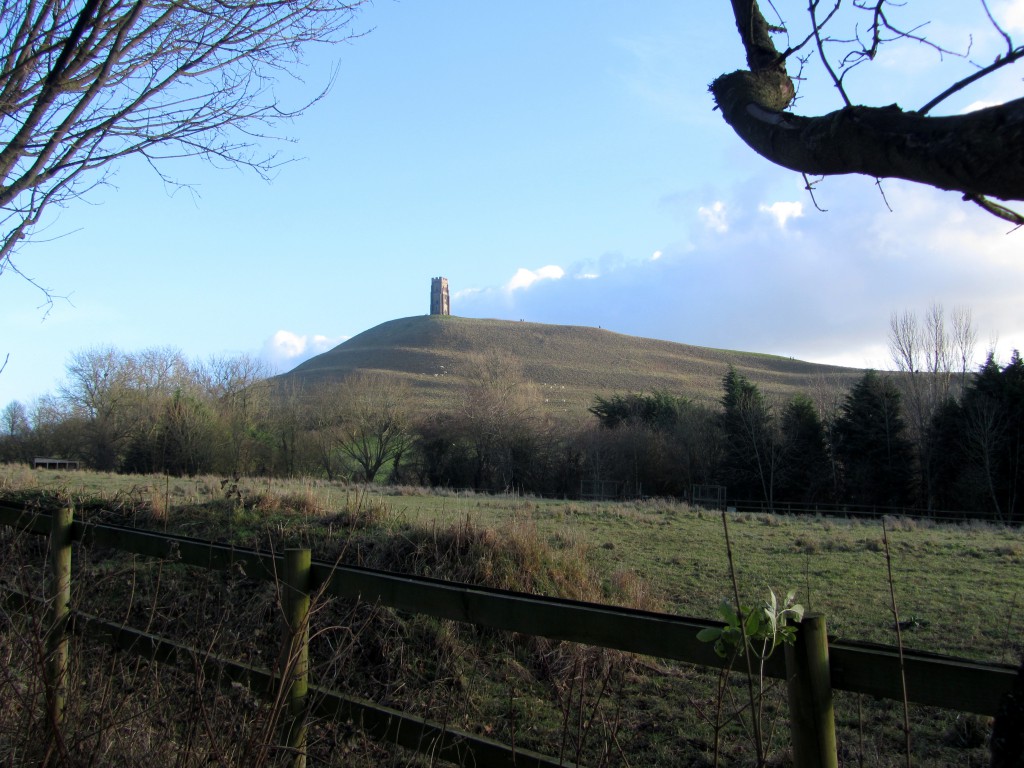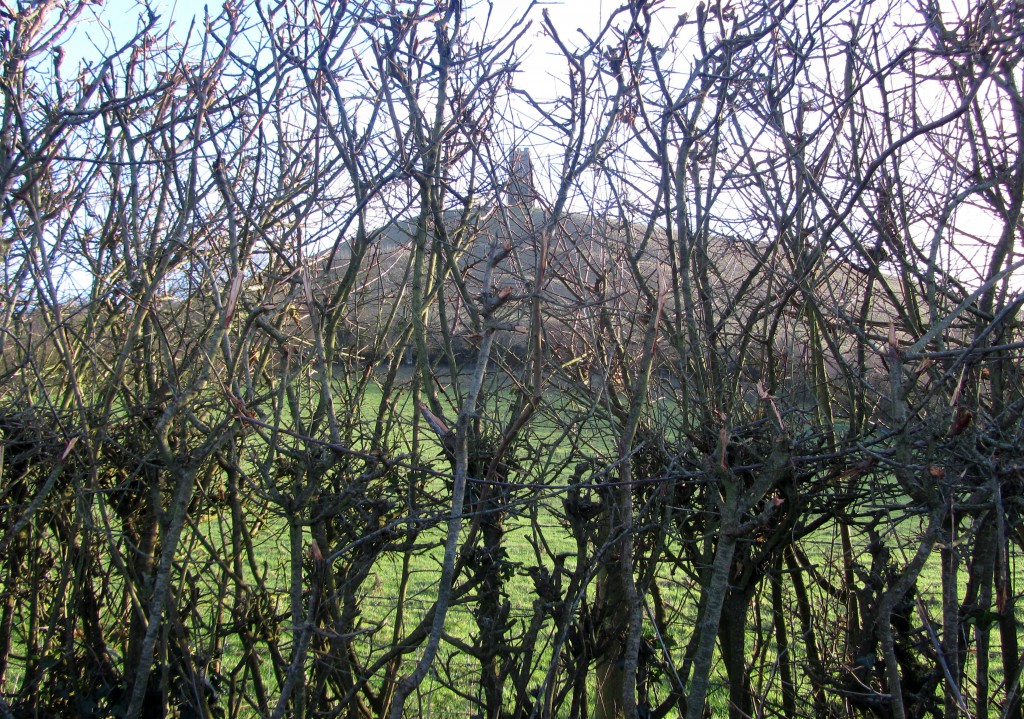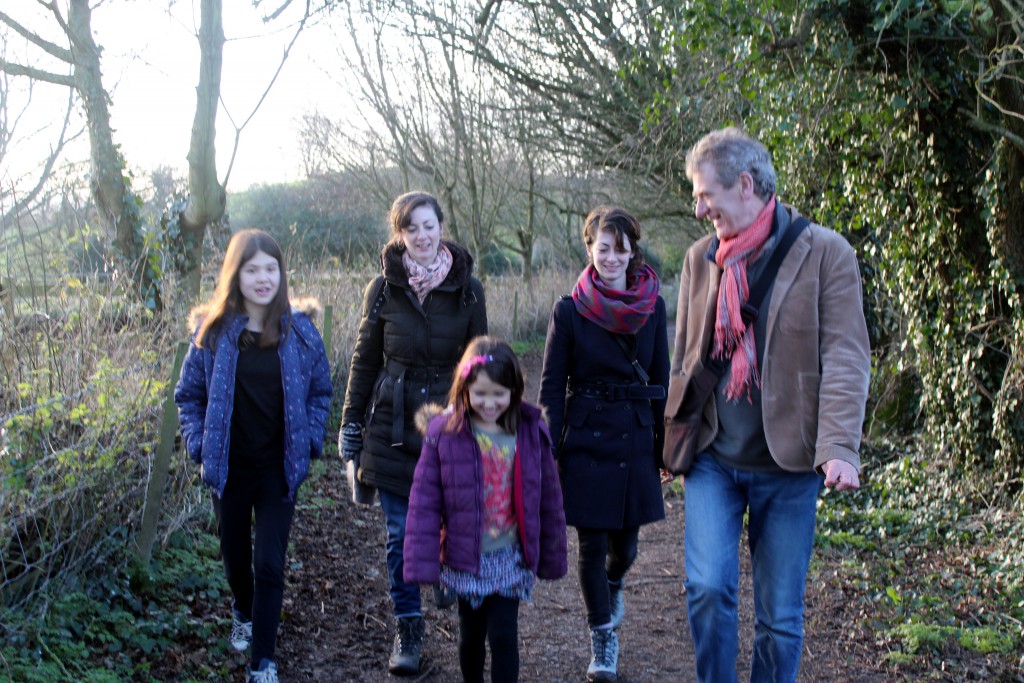 We followed the public footpath signs from the town which led us, not to the mouth of the labyrinth but, via Dod Lane and across the fields, to the north side of the hill.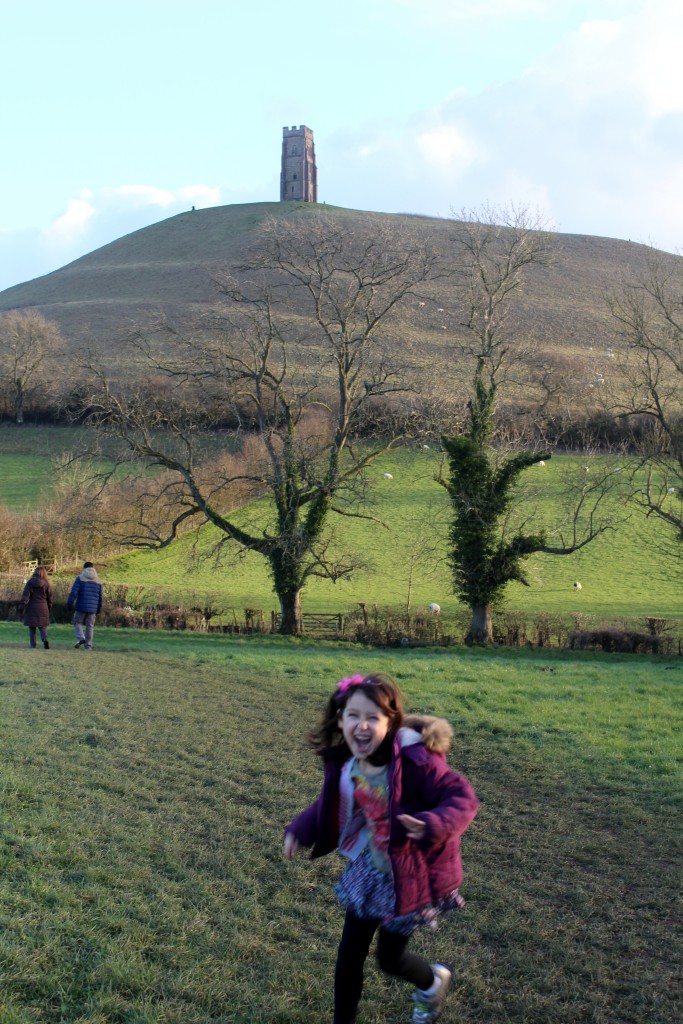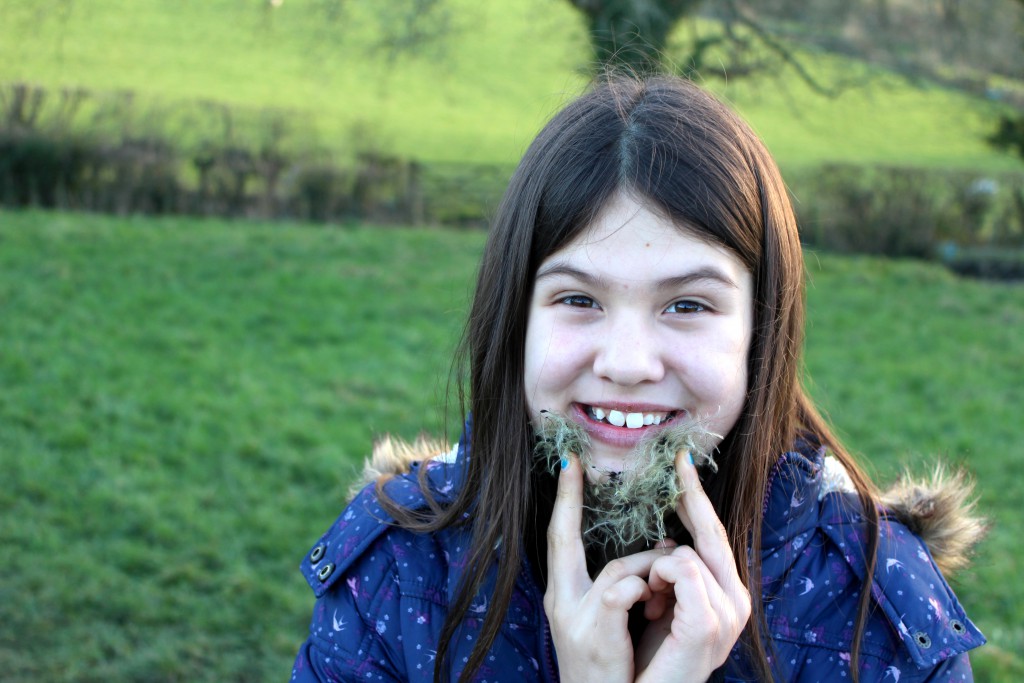 "What's that fluffy white stuff on the hedge?" "It's called old man's beard." "Oh good, let's try it!"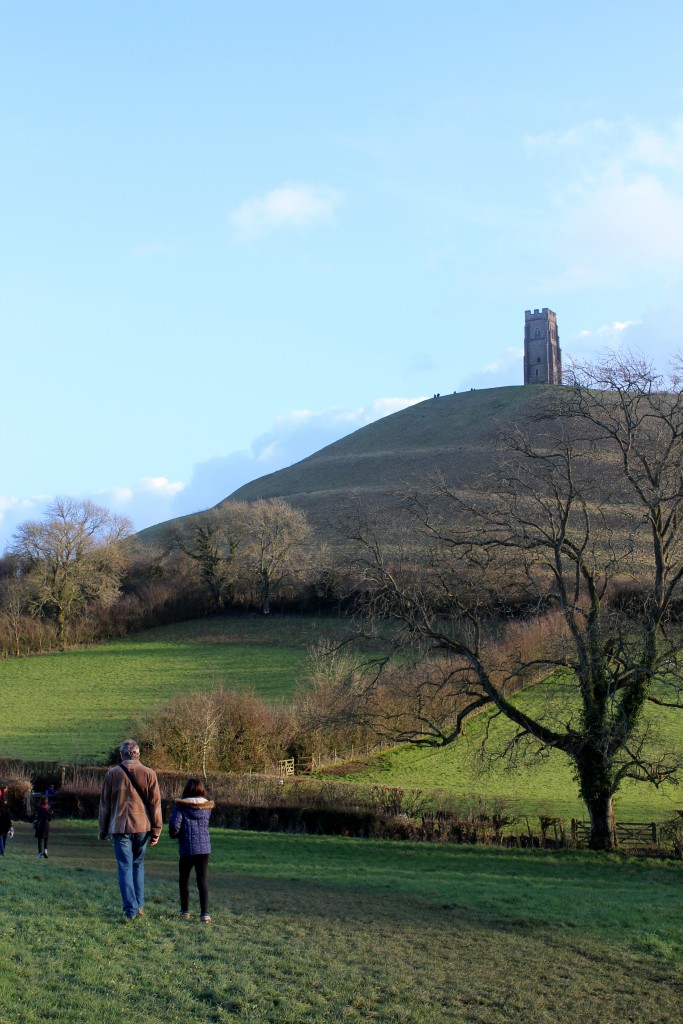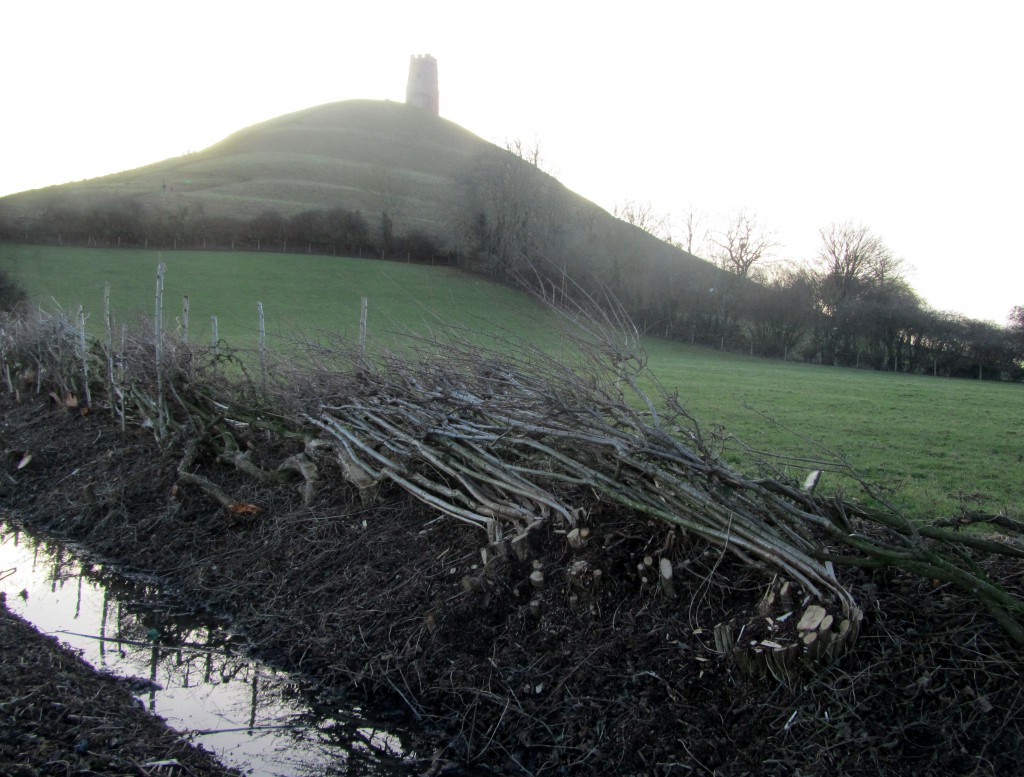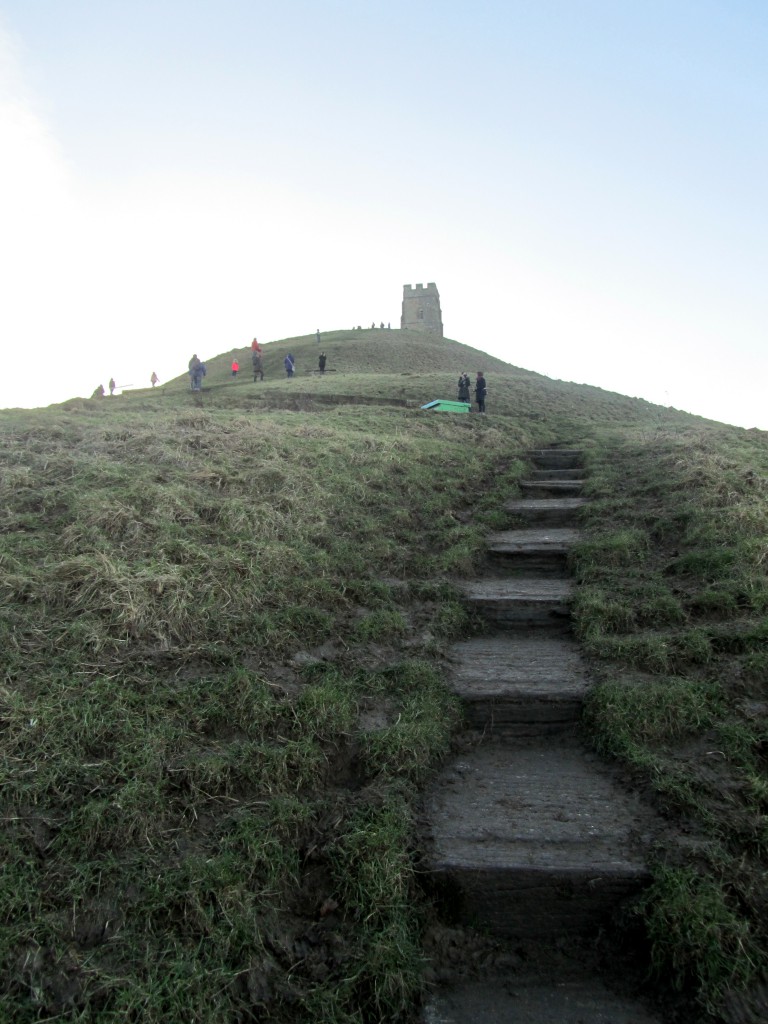 Our ascent was much more direct than the labyrinthine path suggested by the hill's terraced contours.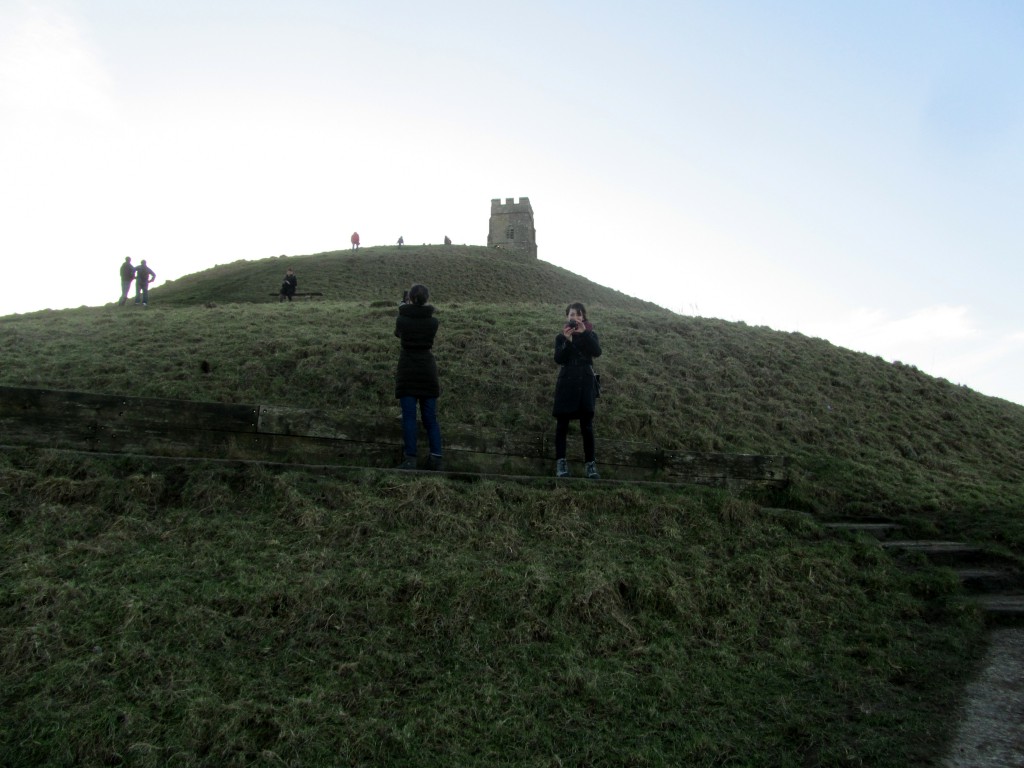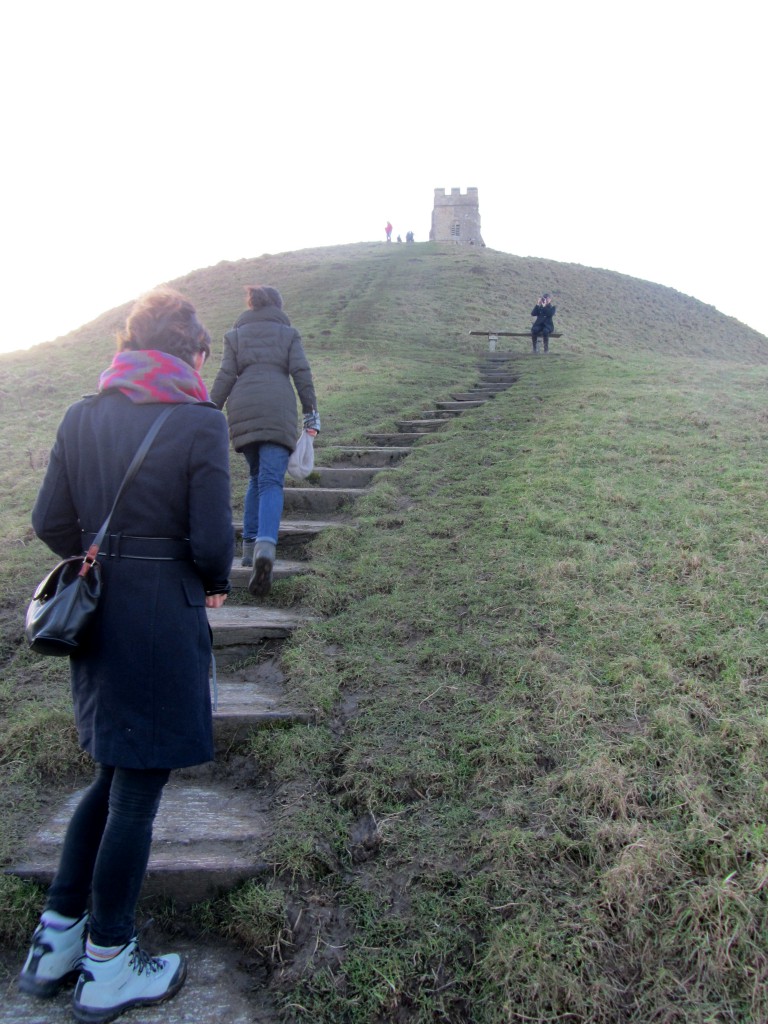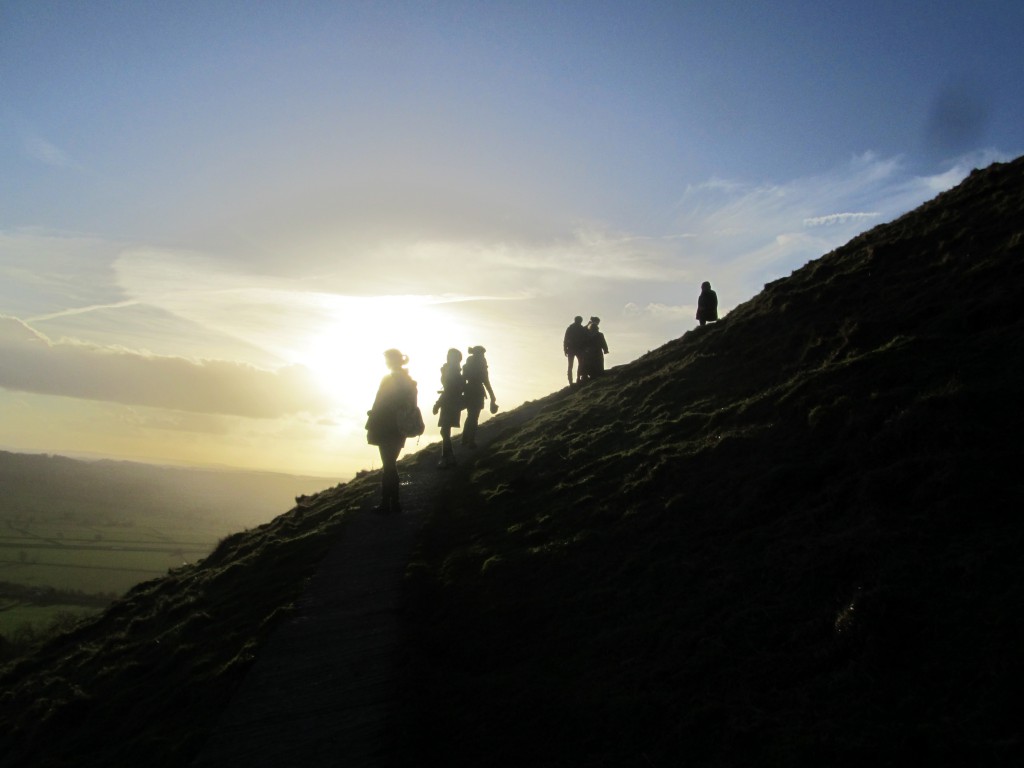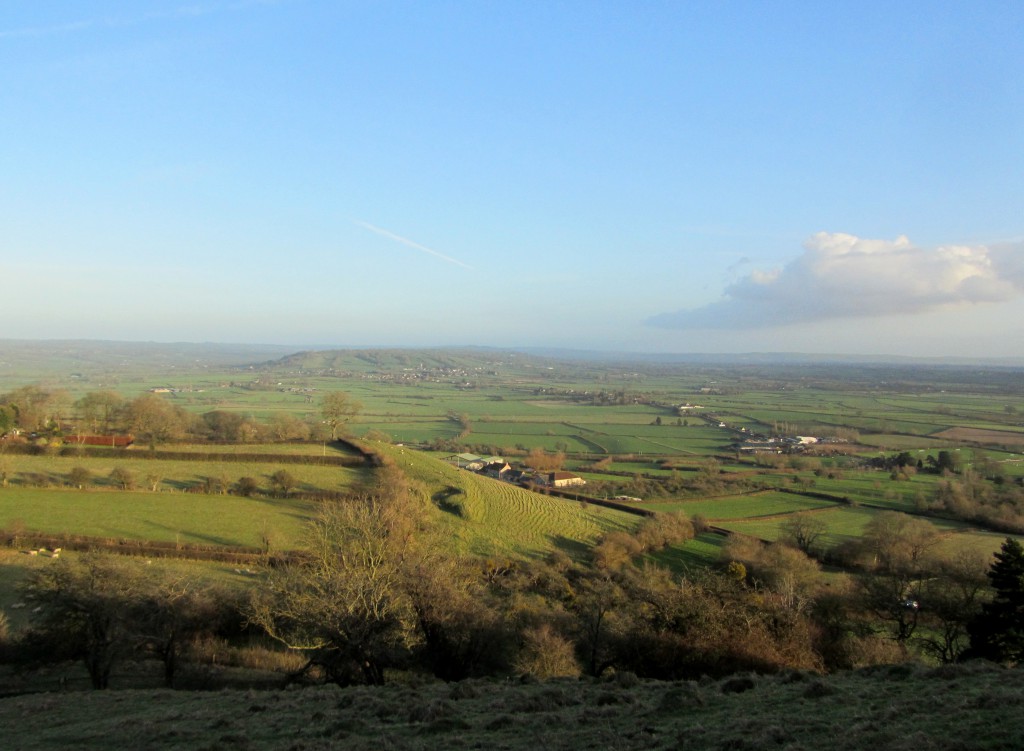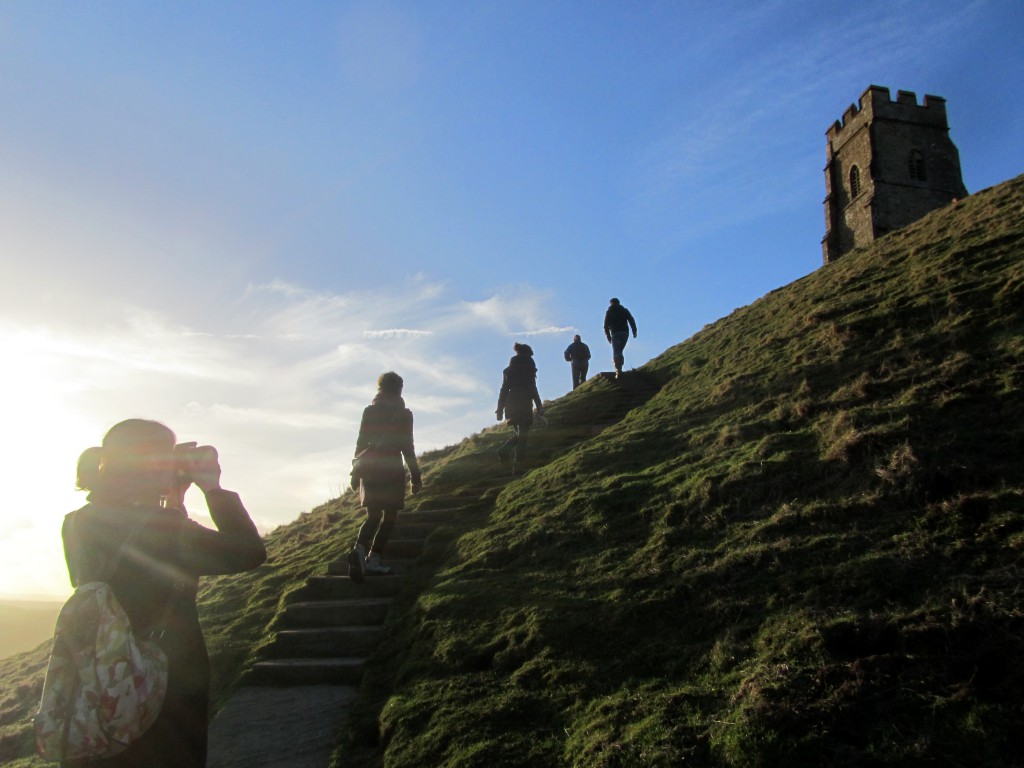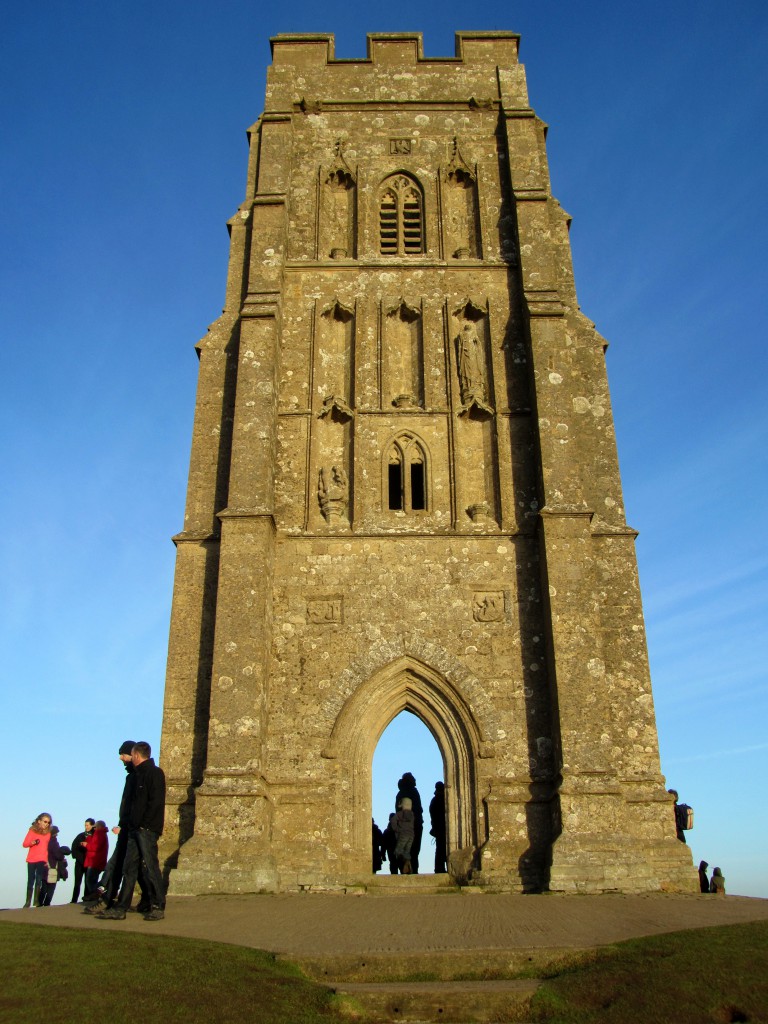 St Michael's Tower occupies the top of the hill where it stands like a vertical corridor up to the sky.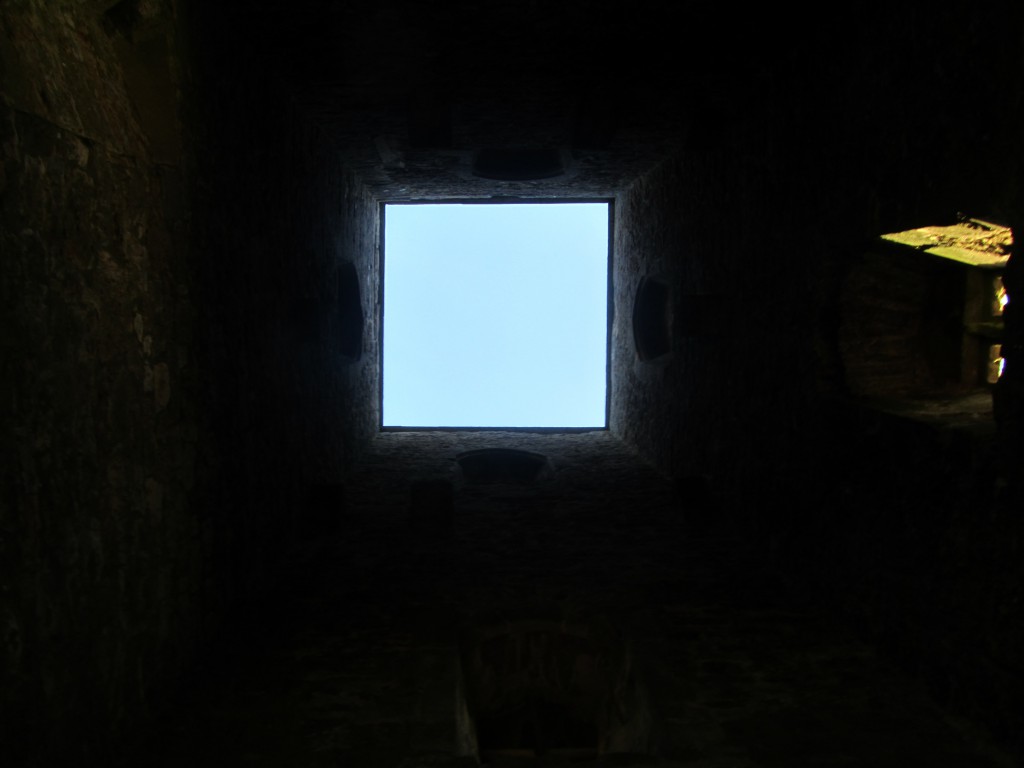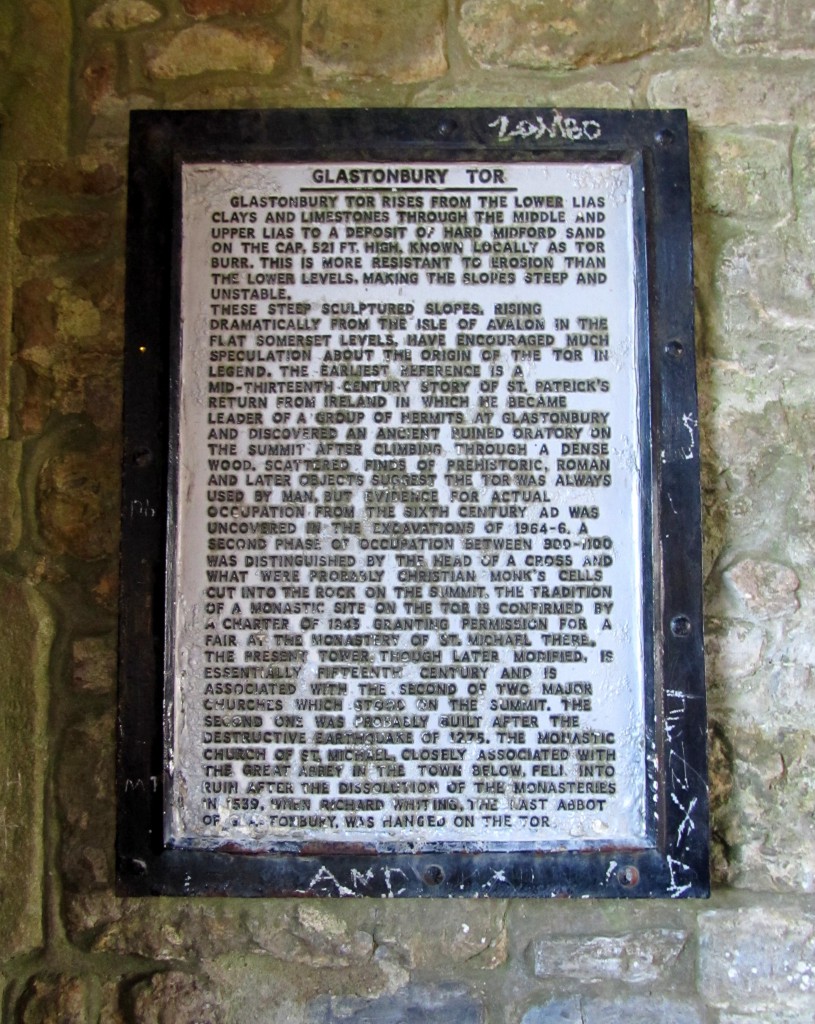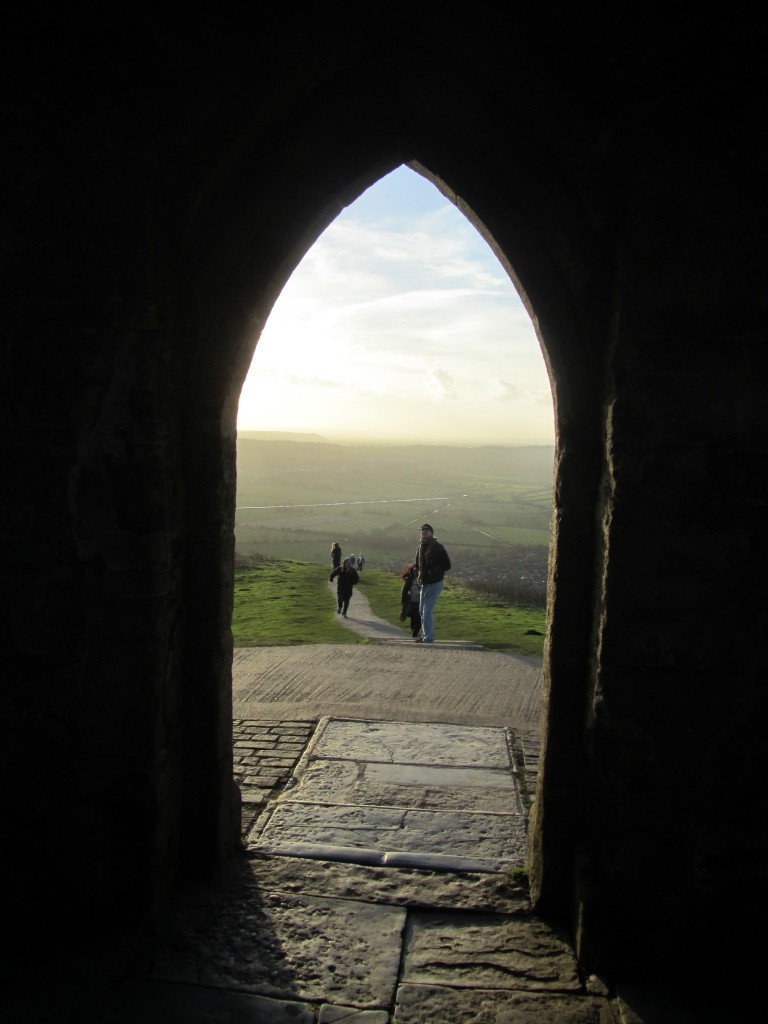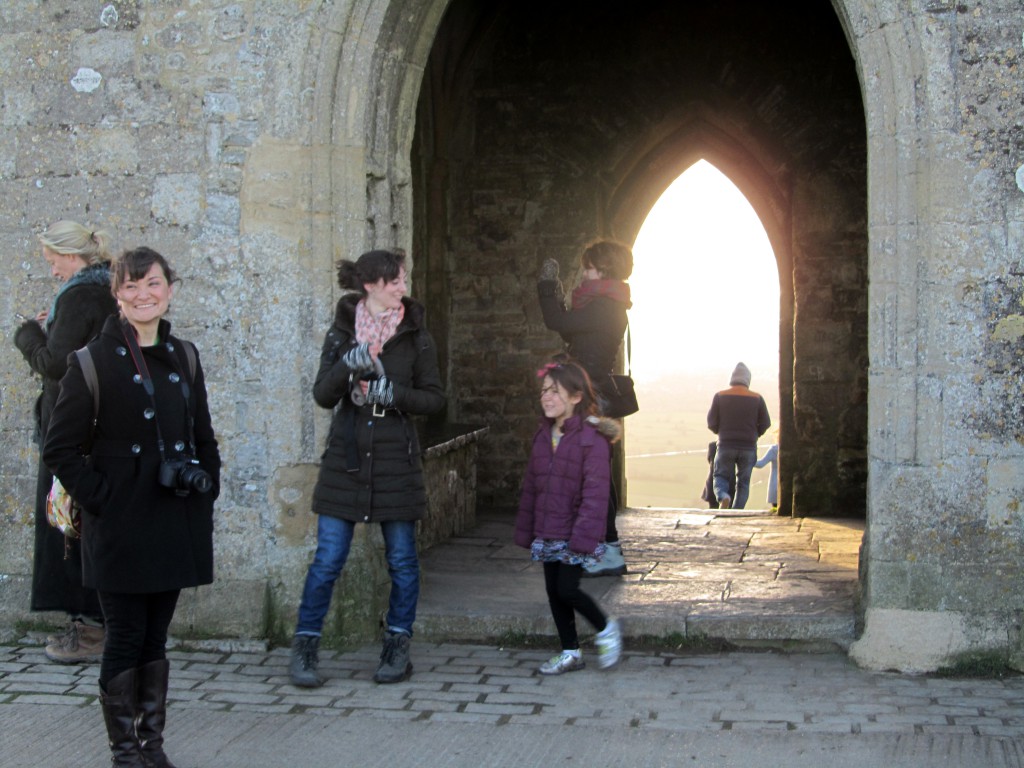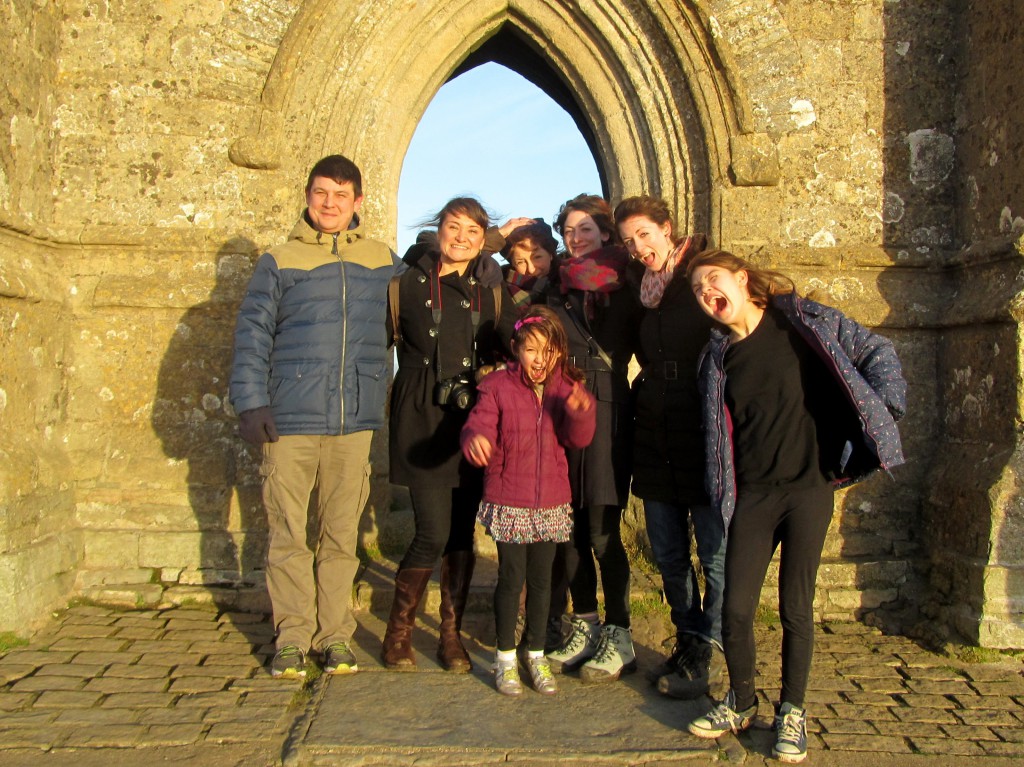 We walked around the tower and we walked around the toposcope and we surveyed the landscape.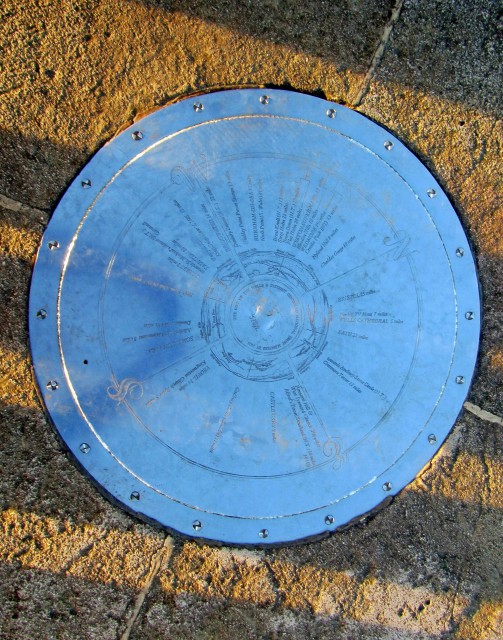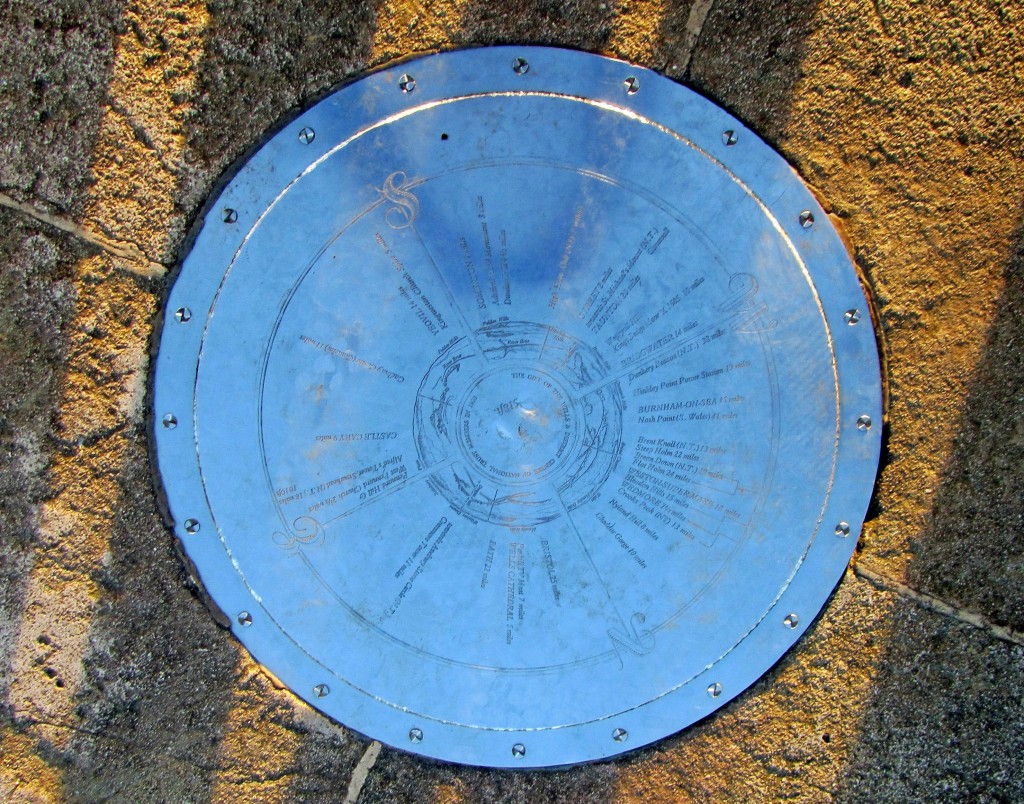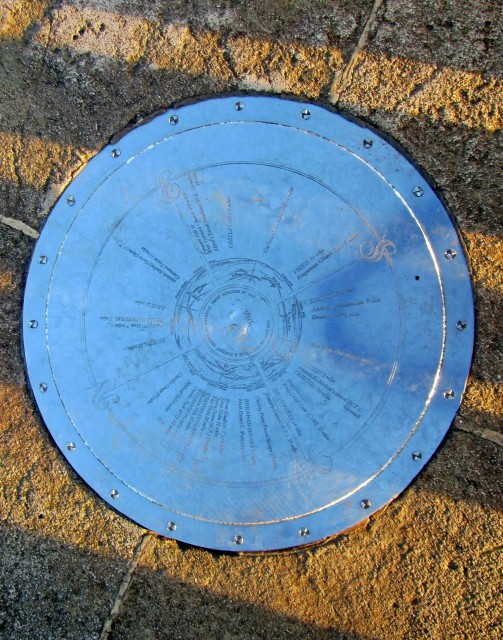 We took panoramic photos in all directions, we revolved 360°, sometimes with bizarre consequences.





Click on the views above to enlarge.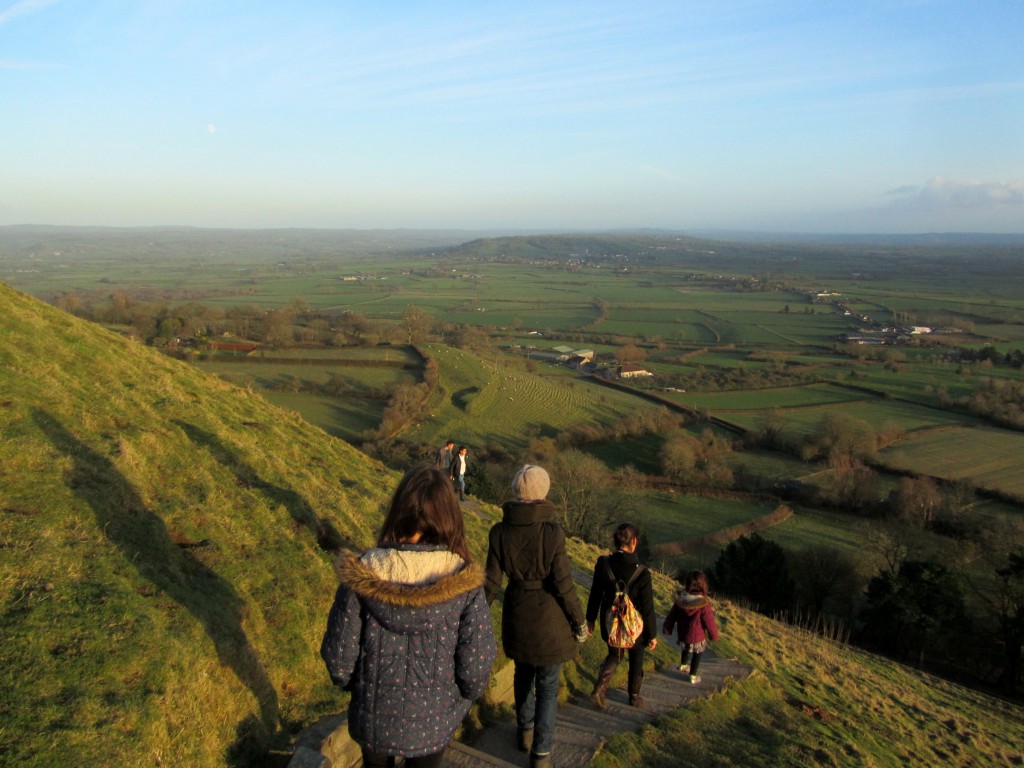 Then it was time to go down. See how steep it is. It was about here that Jessie took an alternative route to the left, over the grass. In retrospect this was when I should've said "Stay on the path!" but I was too focused on my own footsteps. One minute she was in front of me then the next minute she was behind and on my right, running down an impossibly steep 45° to rejoin us but unable to stop when she reached the path, careering headlong out of control, topsy turvy, head over heels, rolling and bouncing, stopping only just in time before the precipice at the edge of the next terrace.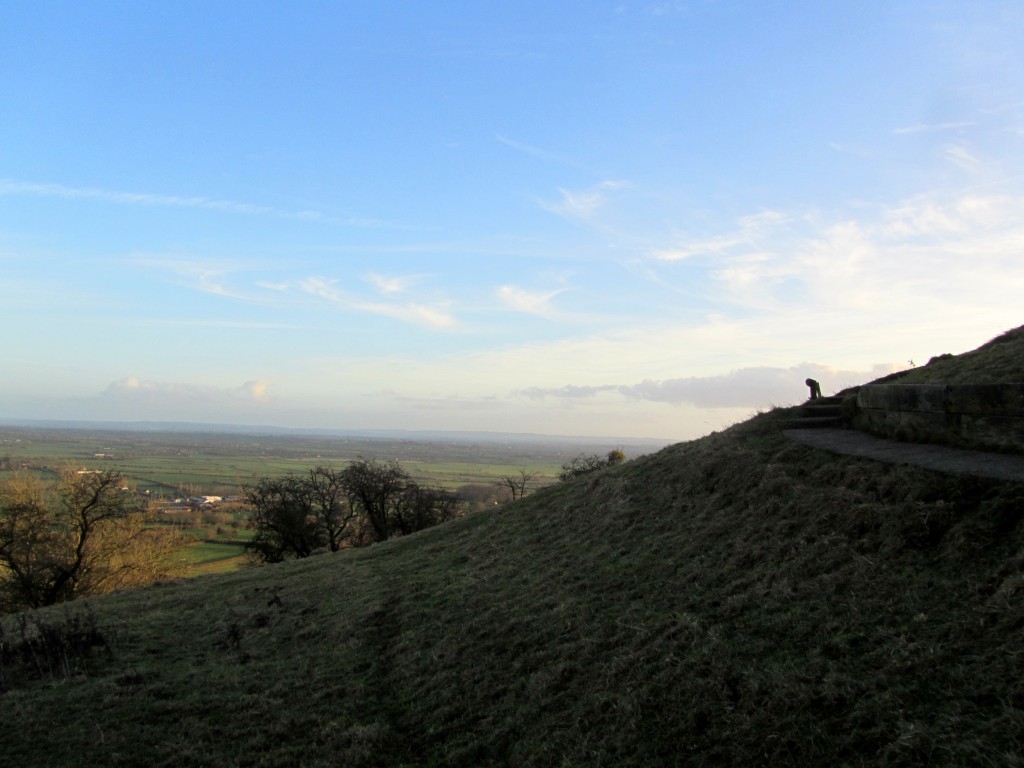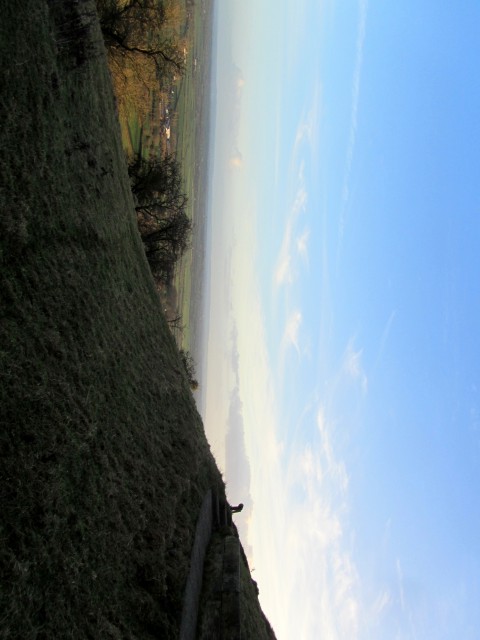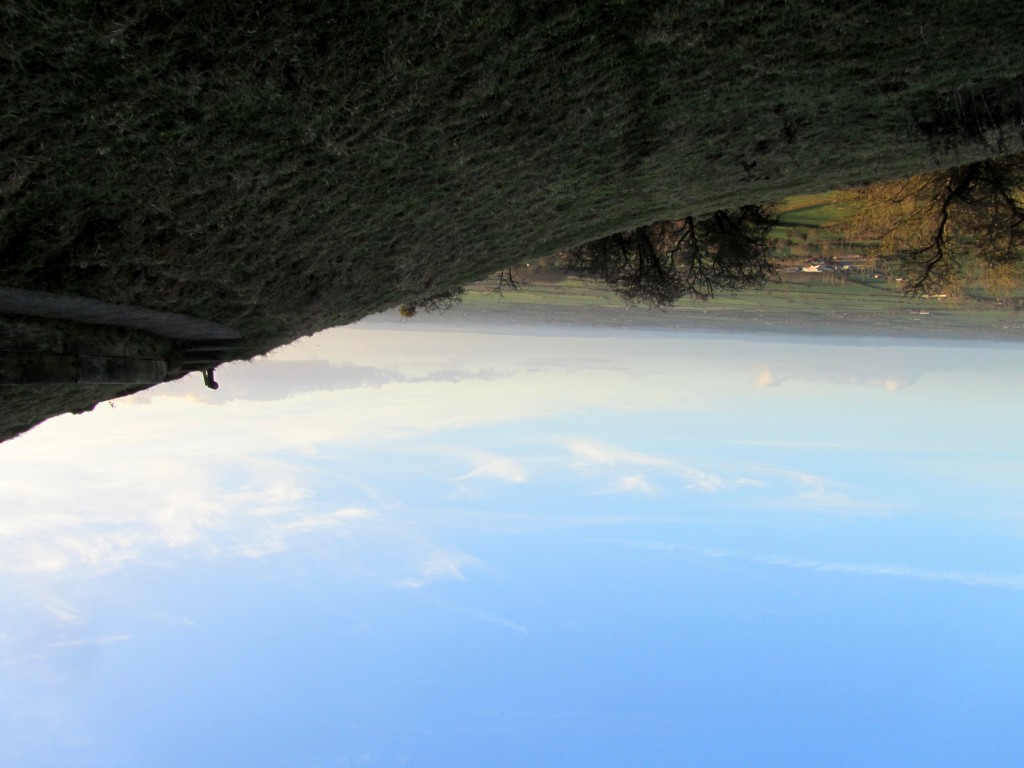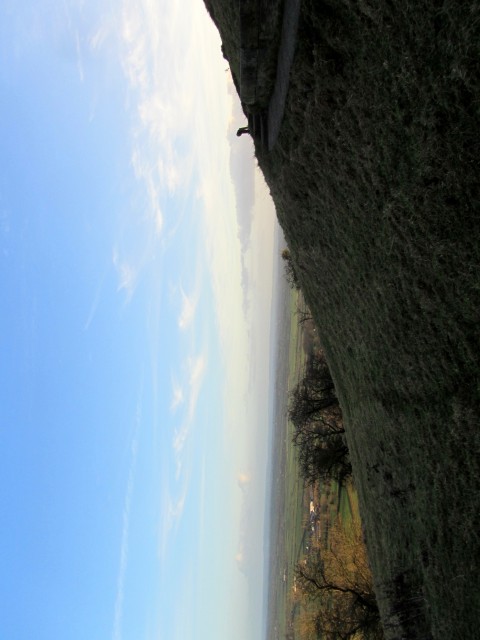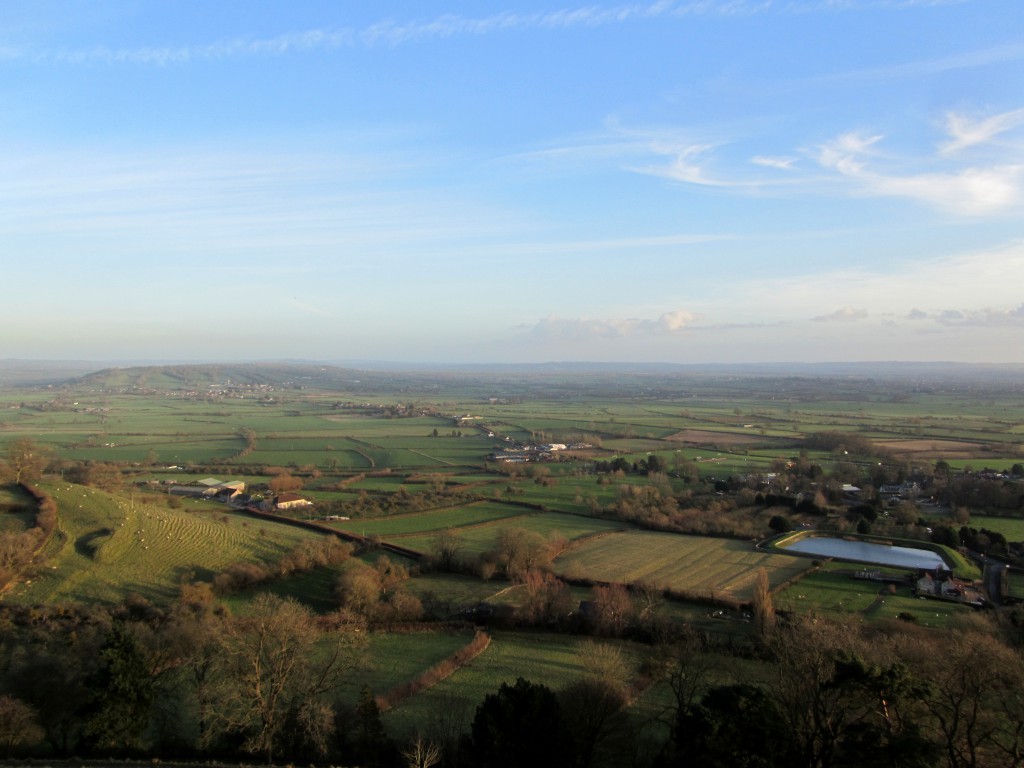 Time stood still. We watched in helpless wonder. Despite all the spectacular photographs we took, those few seconds produced the most persistent images. Thankfully there were no broken bones, no concussion, no need to be airlifted by emergency helicopter. I think she's made of rubber.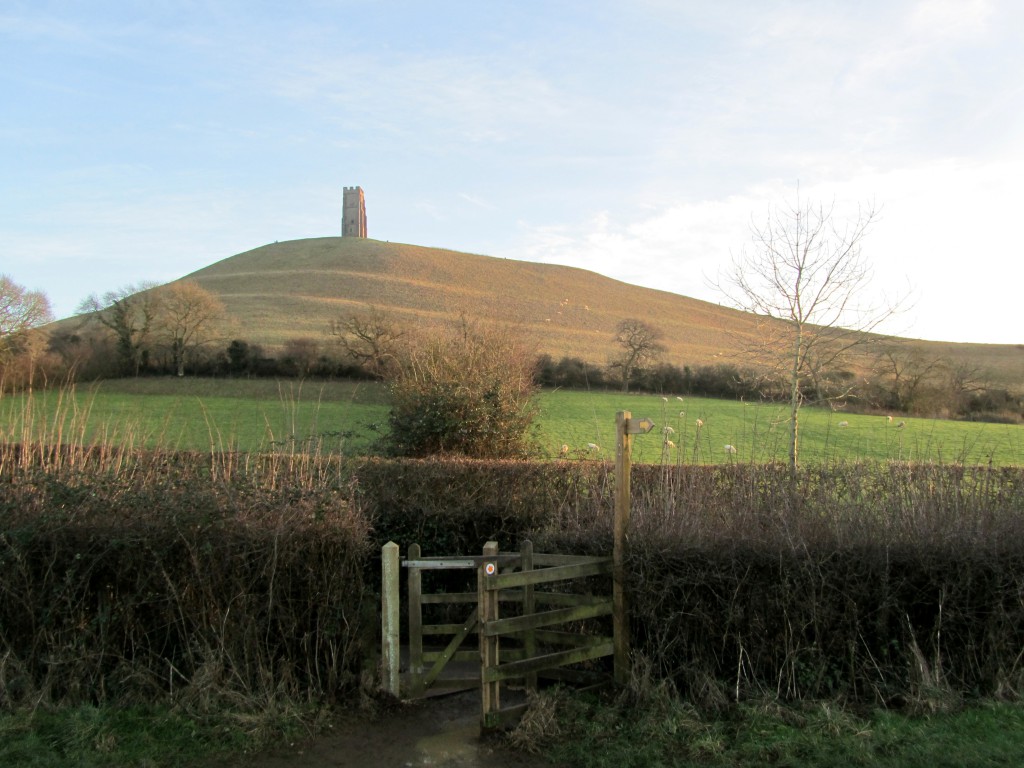 Perhaps it's safer to unwind the hill, to follow the crooked path and thread the labyrinth.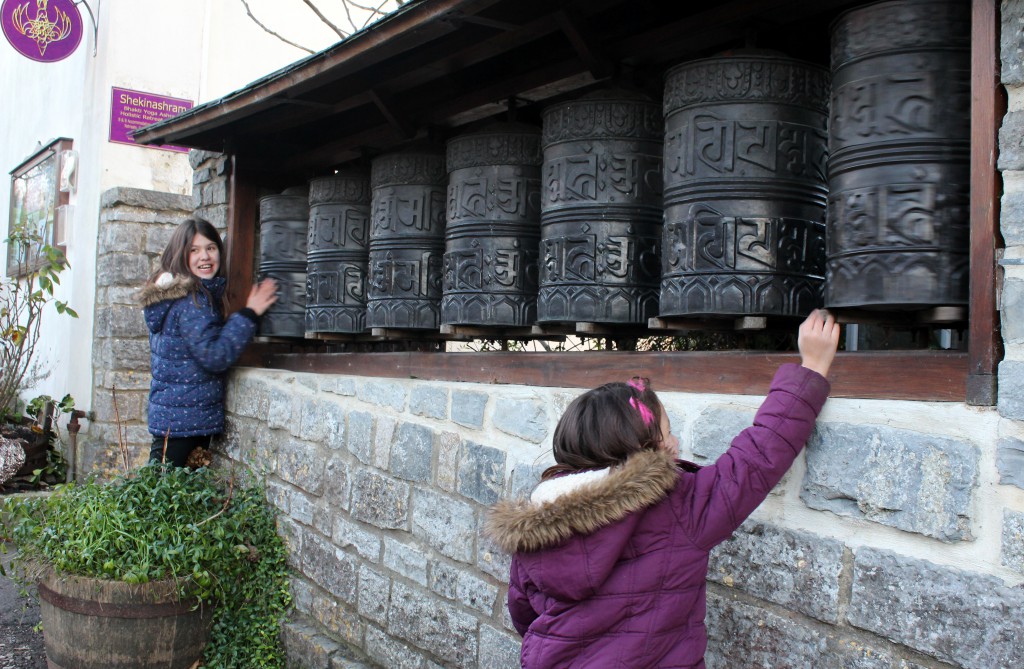 At the bottom of the hill another revolution, a prayer of thanks and a revival remedy.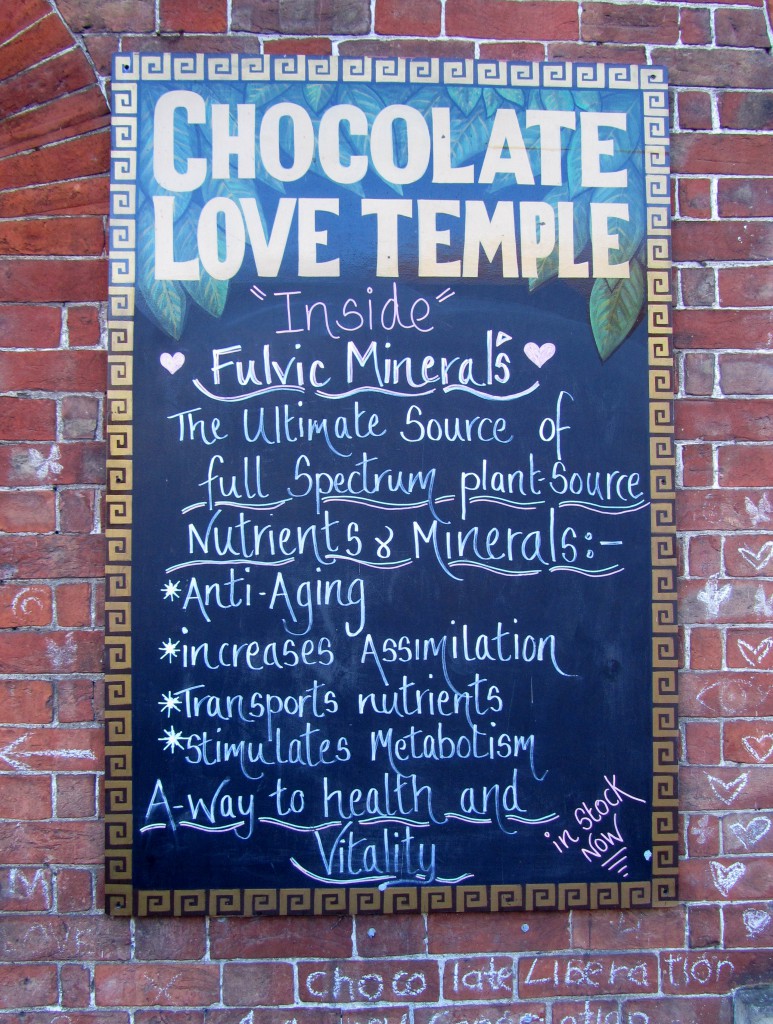 Glastonbury Tor / Glastonbury Tor / Glastonbury Tor