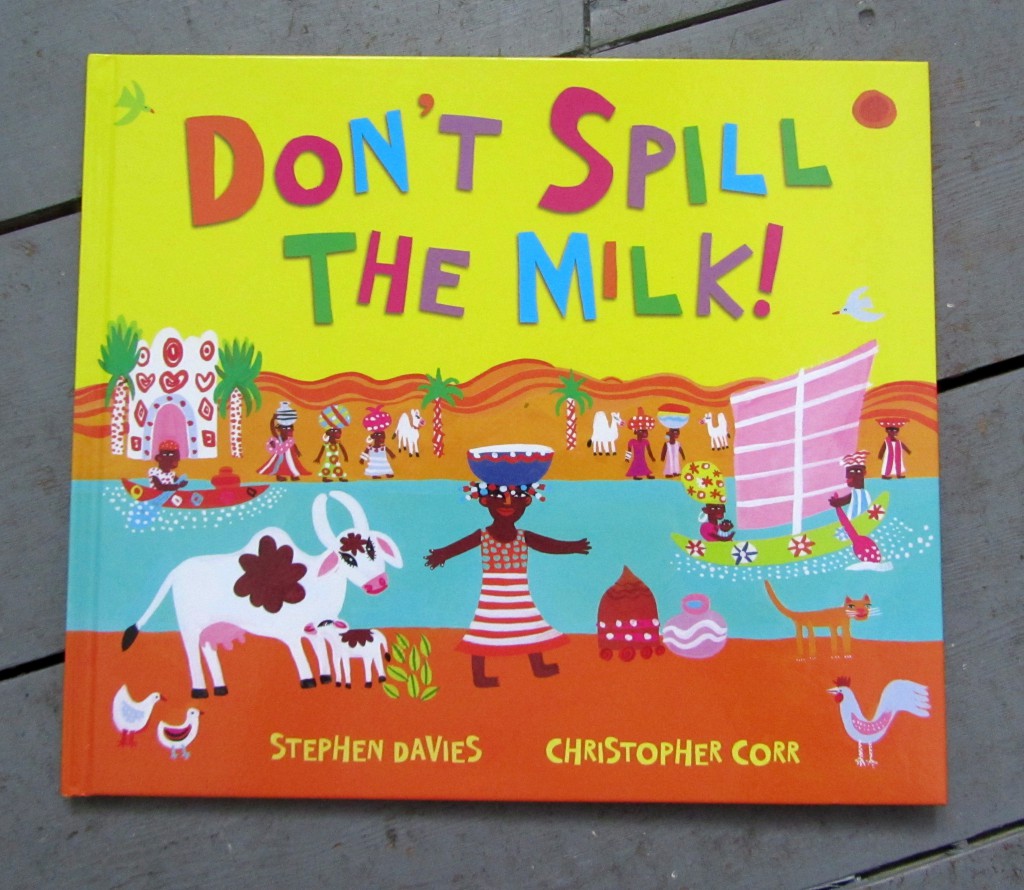 Don't Spill The Milk! is a new book by Stephen Davies and Christopher Corr, just published by Andersen Press. It's their second collaboration and hopefully it will be just as successful as their first, The Goggle-Eyed Goats, which was launched last year at The Rowley Gallery.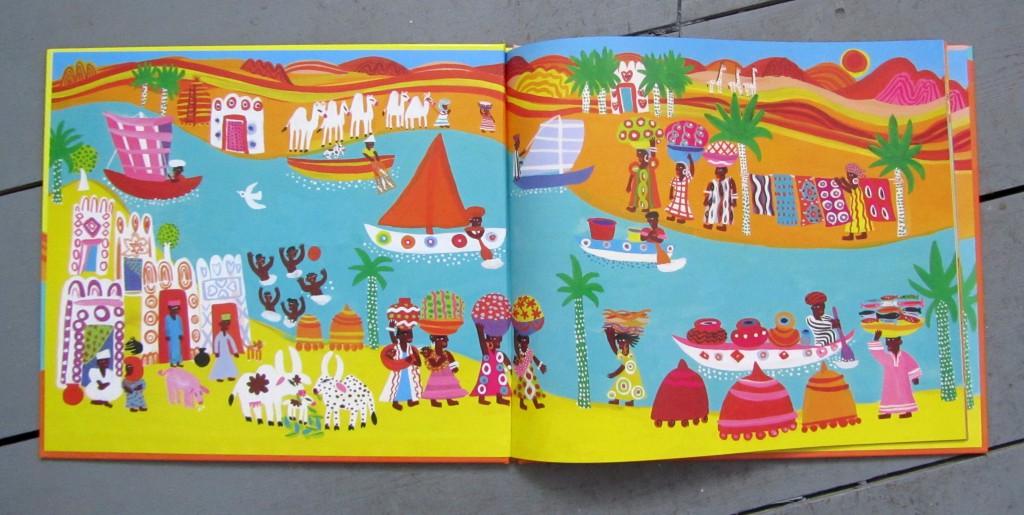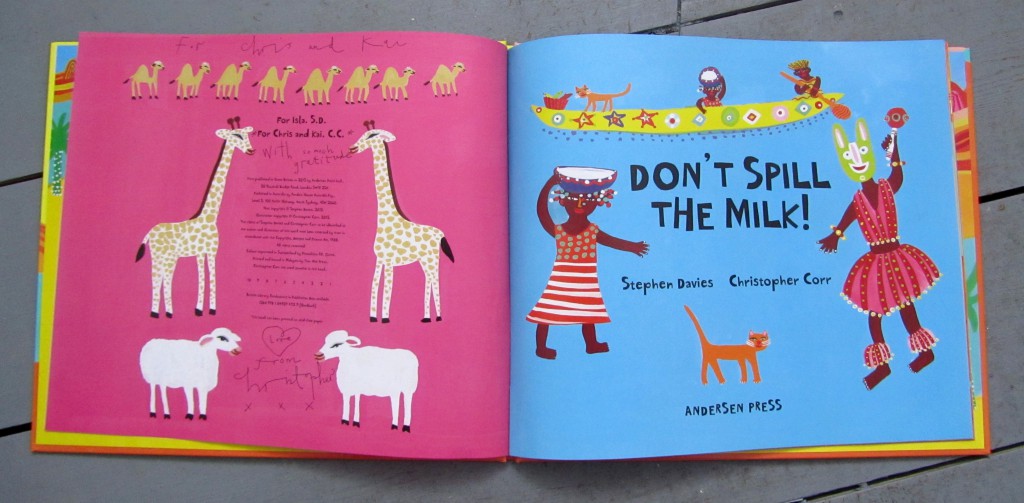 This time it's the moving story of Penda who lovingly carries a bowl of milk to her father, and brings a tear to your eye! It's illustrated with joyful paintings, so bright and colourful and full of life you can almost hear them too. But best of all it's dedicated to Kai and me! I've never been a dedicatee before!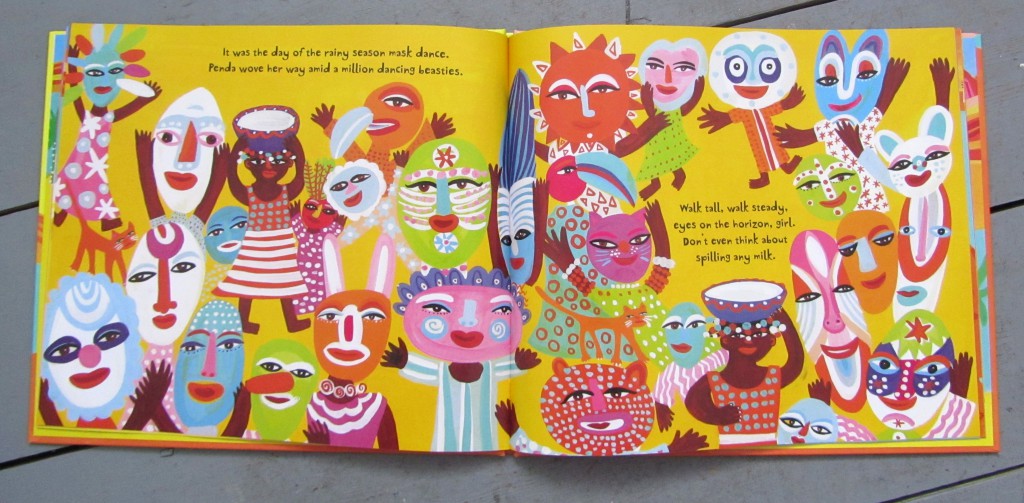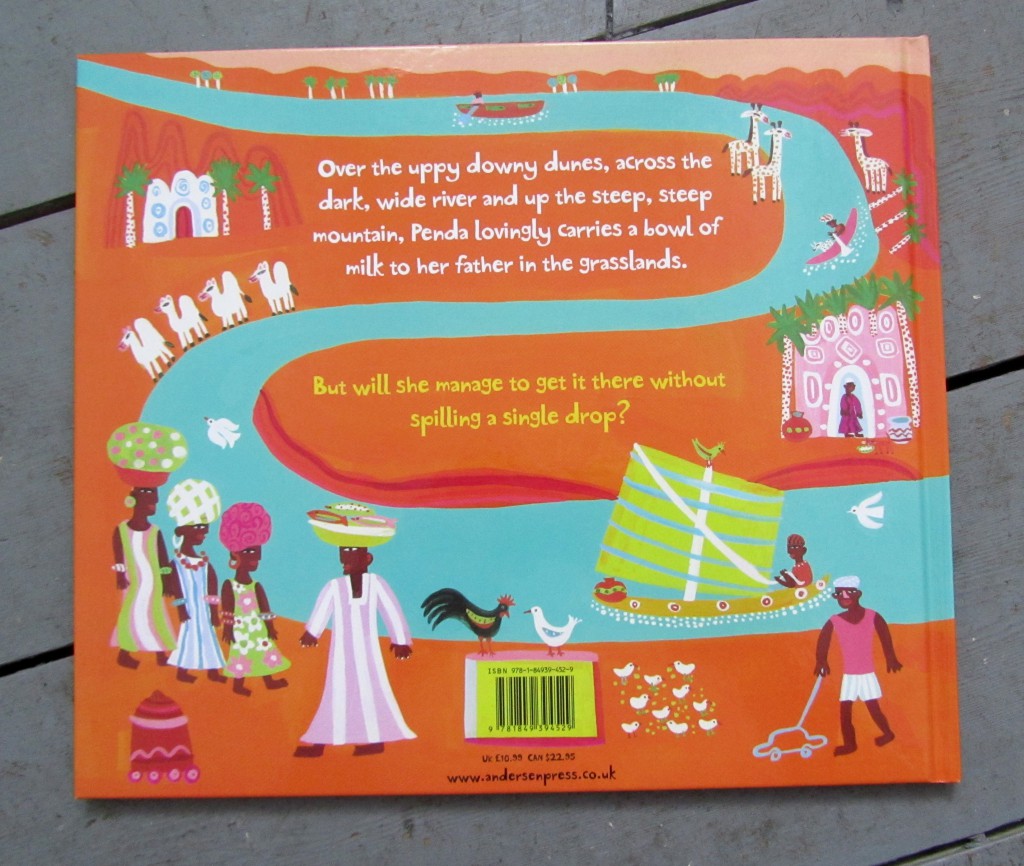 Order the book here – Don't Spill The Milk! – and see more Stephen Davies here – Ouagadougou.